Posts Categorized: Travel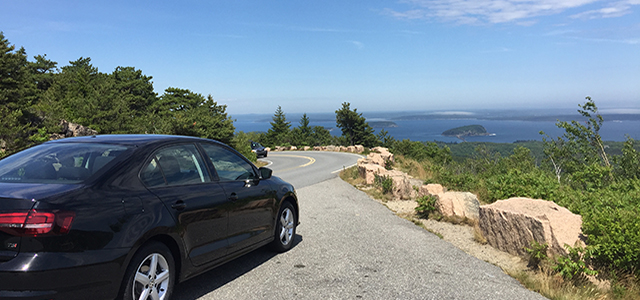 Acadia was at the top of my bucket list for many years, and I was finally able to experience the rugged beauty of Maine's most visited attraction. This National Park is celebrating its centennial and my husband and I were eager to hit the trails and soak up the New England charm on our long-weekend getaway. As soon as we got off the plane, we headed straight to Hertz and, within a matter of minutes, we were in a brand new Volkswagen Jetta. Thanks to my husband's Hertz Gold Plus Rewards status, we didn't have to wait in line or spend time getting the car. We zoomed past the airport exit and off we were on our adventure!
Continue Reading
Featured Vendor

Get Hertz Discounts
Subscribe to Our Blog!
Like Us On Facebook