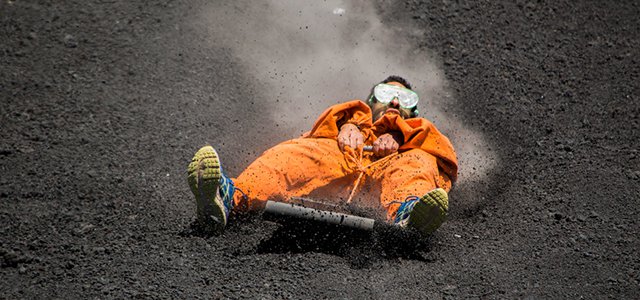 10 Breathtaking Experiences for Daredevils to Add to Their Bucket Lists
For some people the adventure of traveling the world simply isn't enough. So for those ultimate daredevils, finding the most breathtaking challenges to get their blood pumping is just another part of the travel adventure. So if you're one of those thrill-seeking travelers, these are some of the most breathtaking experiences that you can find around the world.
Volcano Board in Nicaragua
Forget snowboarding, volcano boarding really gets your adrenaline going! Cerro Negro in Nicaragua is a live volcano (most recently having erupted in 1999) and extreme boarders can reach speeds up to 80 km/h while sliding down the volcano.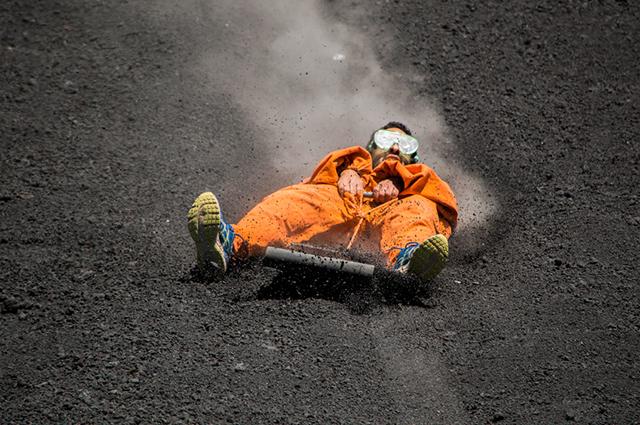 Photo Credit: © iStock/Alvaro Faraco
Sit in Devil's Pool in Zambia
Victoria Falls, or Mosi-oa-Tunya, is a waterfall on the Zambian and Zimbabwean border. The waterfalls are classified as the largest waterfalls in the world – they're about twice the height of Niagara Falls to put it into perspective. The waterfalls attract thousands of visitors each year, but only the real adrenaline junkies dare to swim in the Devil's Pool, also called the Angel's Armchair. It's a naturally formed pool near the edge of the falls on the Zambian side. At a certain level, usually reached between September and December, the pool is formed with minimal currents, allowing daredevils to swim around in relative safety.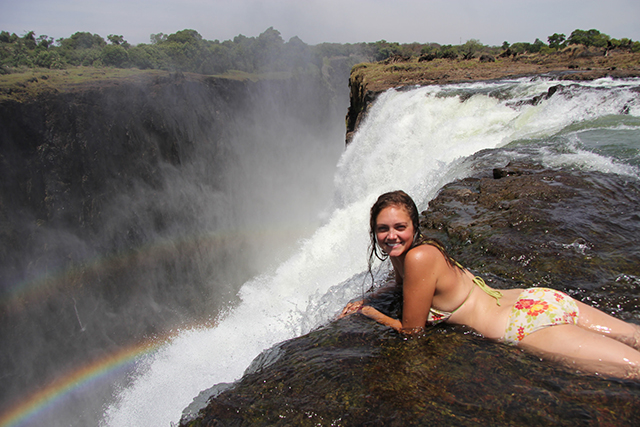 Photo Credit: flickr/joepyrek
Bungee Jump in Colorado (USA)
Many destinations offer bungee jumping opportunities, but daredevils only want to jump the highest one, of course. The Royal Gorge Bridge in Colorado is the highest bridge in the United States and the highest bungee location on earth. Or would you rather jump at a more exotic location? Why not jump off the Contra Dam (also Verzasca Dam or Locarno Dam) in Ticino, Switzerland? You know, like James Bond did in the opening scene of Golden-Eye.
Ride the Steepest Roller Coaster in Japan
At the Fuji-Q Highland Amusement Park in Yamanashi, Japan you will find the world's steepest steel roller coaster. The ride includes a free fall of 121 degrees, seven twists and a drop of 43 meters. Better save that sushi for later.
Ice Swimming in Finland
Get your swimsuit out! Who says you can't go for a swim in the middle of the freezing winter? The Finns sure don't. Drill a hole in frozen water and enjoy! Ice swimming is often offered alongside spa and bathing options, so you can warm up in a sauna.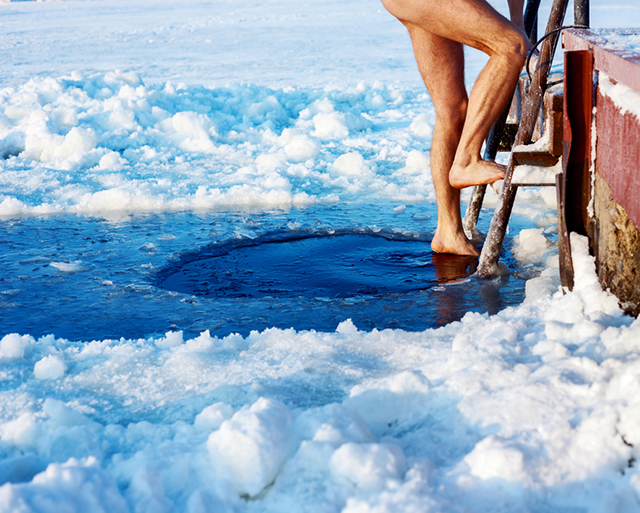 Photo Credit: © iStock/mihtiander
Soar One Epic Zip Line in Mexico
Epic zip lines are found all over the world for both recreation as well as transportation for food and products in mountainous countries. The world's steepest zip line is located in Slovenia, but the world longest zip line is Parque de Aventura Barrancas del Cobre, which can be visited in Copper Canyon, Mexico. It is 2,545 meters long, or 8,350 feet. Zip lining enthusiasts often travel to Costa Rica and Nicaragua to zip line across the jungles canopies, but consider Mexico the best place to go since you'll get the longest ride.
Swim with Sharks in South Africa
Ever thought about swimming with sharks? These much-feared predators are loved in popular culture, proof being Discovery's Channel annual Shark Week, the TV movie Sharknado and the movie Jaws. The most popular place to swim with sharks is Shark Alley, at Gansbaai in South Africa. Also popular are Layang-Layang in Malaysia and Pacific Harbour in Fiji.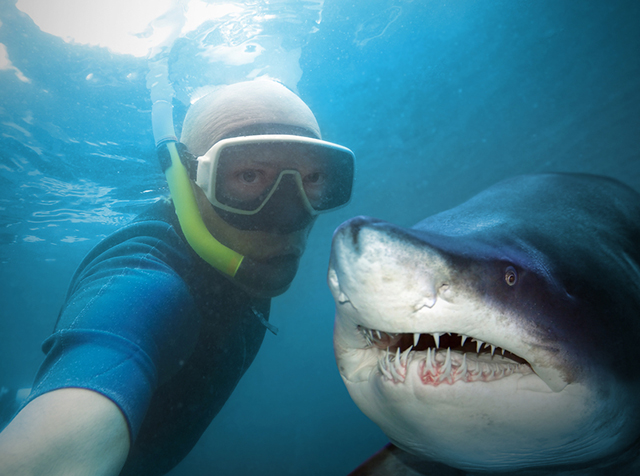 Photo Credit: © iStock/abadonian
Bike Off A Ski Jump in France
Did you know that you can ride off of a massive ski jump in the French Alps? Because you can! And the steep ramp is followed by a 130 foot drop. Choose to ride of the ramp on ski's, a sled or on a bike. This activity is a combination of ramp jumping, bungee jumping and zip line riding. Jumps are offered all year round in Tignes, and in the winter you can also visit the ramp in Saint-Jean-de-Sixt.
Zorb in New Zealand
Okay, maybe it doesn't give you as big of a thrill as boarding volcanoes and swimming with sharks, but zorbing is a lot of fun! Strap yourself into a transparent ball and roll down a hill or a ramp. The sport was invented in New Zealand, so what would be a better location to try it than the home of zorbing?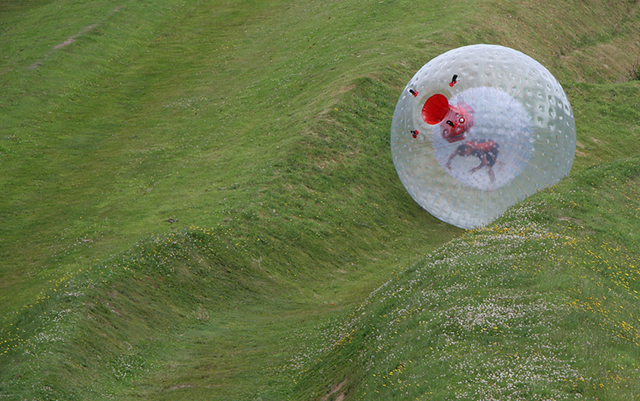 Photo Credit: © iStock/ChurchmouseNZ
Mountain Tube in Hawaii
A lot of us have been tubing before. At a white water course, behind a boat on a lake… but what about mountain tubing in Hawaii!? Yes, that is just as cool as it sounds. Jump in a tube, admire the scenery and have the time of your life while floating down canals and tunnels.
What is the most adventurous thing you've ever done while traveling?
About the Author: Milou van Roon runs a Digital Media Agency called Explorista Media that is dedicated to making travel brands into online rockstars. She's hardly ever home in The Netherlands, and regularly abuses the European low cost flights under the excuse of 'blogging about it' on budget travel blog http://explorista.net. Be sure to follow her adventures on Instagram (@Explorista).
Featured Vendor

Get Hertz Discounts
Subscribe to Our Blog!
Like Us On Facebook