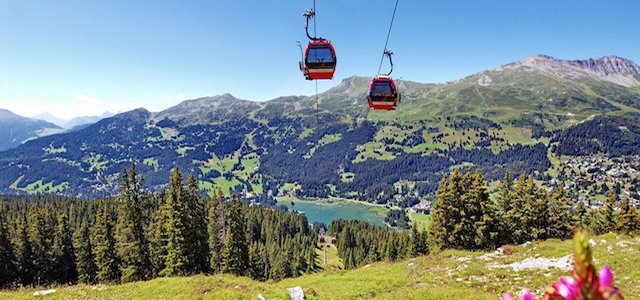 The 5 Most Picture-Perfect Mountain Villages to Visit in Switzerland
1. Adelboden
Adelboden is in the Bernese Oberland region and a great place to visit in both the summer and winter. Enjoy snowparks, cross-country skiing and tobogganing in this alpine wonderland when you visit in the winter. There are also 100 miles worth of pistes for you to flex your ski and snowboard muscle. If you're looking for an interesting culinary experience, look no further than Adelboden's
Fondue Igloo
where you can eat melted cheese by candlelight. In the summer there's a myriad of hiking trails calling your name. It's also the perfect place to mountain bike through beautiful terrain.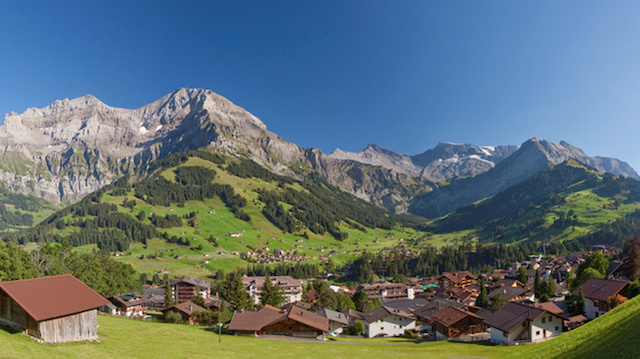 2. Maloja
Maloja is just a short drive away from jetset ski destination St. Moritz, but decidedly more low-key than the glitterati hot spot. This is the perfect place to hike, or better yet explore the area in a horse-drawn carriage. Being transported through the picturesque mountains is nothing short of magical. After spending the day outdoors head to
Hotel Schweizerhaus
for dinner and a nightcap. The 125 year old hotel is both a beautiful slice of Swiss history and also a cool place to hang out. Their restaurant Orsini is the perfect spot to try local specialties such as Capuns (cured meat and herbs wrapped in chard leaves) or Pizokel (a flour-based soup with cheese, onions and bacon). And order a side of Rösti — similar to hash browns but a tick better.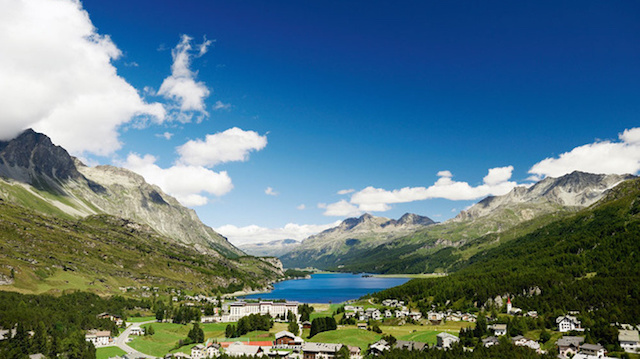 3. Lenzerheide
Just 80 minutes from Zurich lies Lenzerheide, a beautiful mountain town fit for any adventure. If you want to partake in a hike you'll never forget, head to the top of mountain Rothorn before sundown, spend the night under open skies then see the sunrise at close to 9,000 feet of elevation. Aside from stunning vistas you can also have a hearty breakfast up there and do a 40-minute yoga lesson. Talk about a memory-filled day.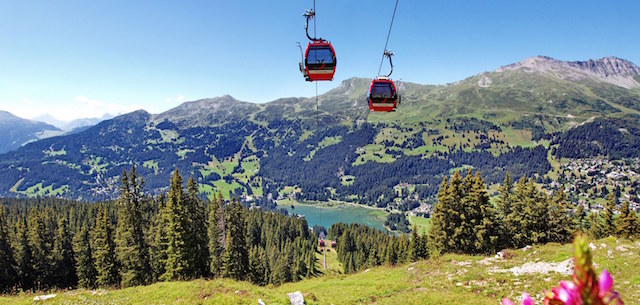 4. Zermatt
The Matterhorn is one of the most iconic geographic landmarks in Switzerland and the closest town, Zermatt, isn't so bad either. Got a hankering to go skiing even though it's spring or summer? No problem. You can always ski near Zermatt because it's located on a glacier making it suitable for winter sports all year long. There's even a training camp here for the national team if you need any competitive inspiration.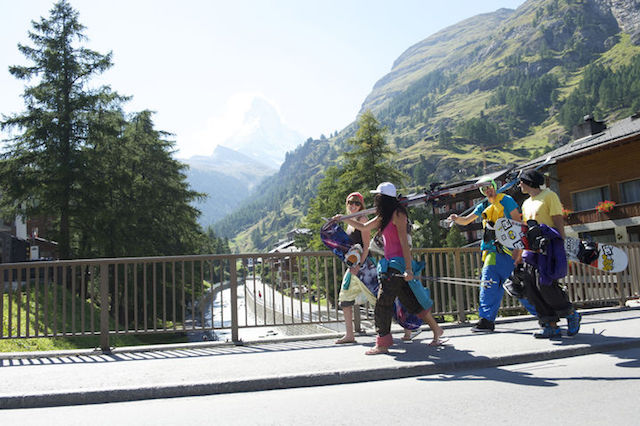 Photo Credit: © Michael Portmann
5. Gruyères
Why yes, Gruyères isn't just an amazing cheese, there's a beautiful town that produces it. You should visit! And while you're there you should make dining a priority. Aside from its famous cheese, Gruyères has other wonderful dairy products (ice cream, meringue with whipped cream, fondue and raclette to name a few) and is home to some great restaurants. Definitely check out
Le Chalet de Gruyères
and
Auberge de la Halle
to sample some great Swiss eats.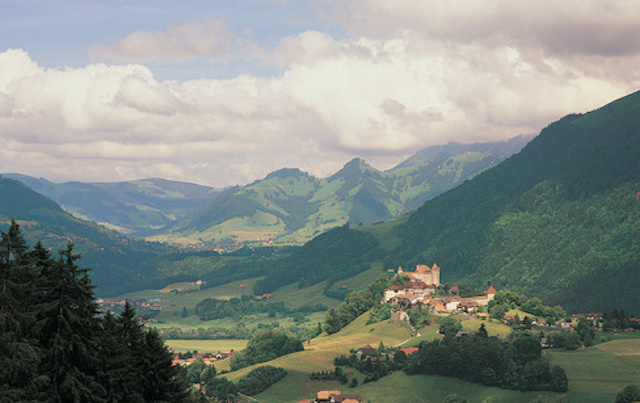 About the Author: Rana Good is a multimedia journalist with an ambitious goal of traveling to all countries in the world at some point in her lifetime. Originally hailing from Switzerland she's made NYC her home but takes every opportunity to discover new lands when she can.
Featured Vendor

Get Hertz Discounts
Subscribe to Our Blog!
Like Us On Facebook