A Travel Blogger's 5 Must Dos in Amman, Jordan
Amman (once known as Philadelphia – yes, Philadelphia!) is one of the easiest cities in the Middle East to experience real culture at the same time as embracing modernity and change. The city can be easily divided into two distinct parts. The west will provide you with a leafy residential culture, with bars, cafes, art galleries and modern style shopping malls. Further to the east you will encounter a more conservative atmosphere where more traditional shops and markets can be found. In the middle of all of this you will discover downtown, where you will stumble upon the famous Citadel, souks, more traditional cafes with a twist, as well as a Roman Theatre. The city is home to four million people and it offers up an array of attractions. Below we've rounding up five of the best things to do and see when you visit Amman.
1. The first item on anyone's itinerary should be… EAT!
Firstly, the food in Jordan is amazing. More importantly in Amman, it's amazing and it won't break the bank. To have an all-around experience head to downtown for a traditional dinner and souk trip. On one particular occasion my three companions and I dined at Hashem, well known to locals for traditional tasty food, and we loved it. Hashem has been open since 1952 and doesn't offer a menu. Rather you are sat down and a delicate display of vegetarian goodness is placed down in front of you. Expect a plentiful amount of falafel, hummus, Moutabel and fresh bread. While you're downtown, take advantage of this time and explore the markets for traditional spices, lanterns and other beautiful gifts.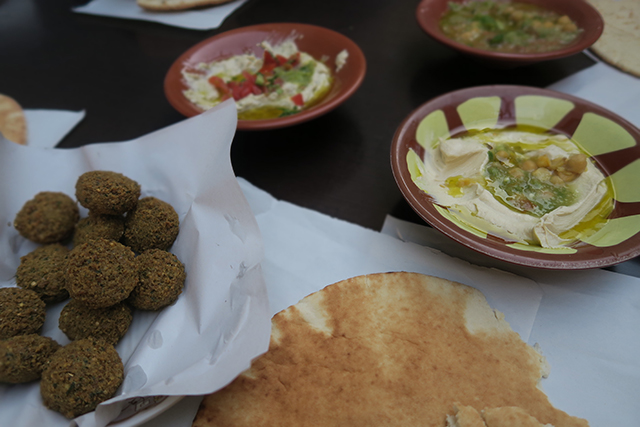 2. Take a trip to the Citadel.
At the Citadel you'll find more than your fair share of interesting things, especially if you're into incredible views. In that case, the Citadel is a must. Found at 850 meters above sea level, it rests on the highest hill in Amman. Views from the Citadel make the city appear never ending. Embracing the structures, seeing the hand of Hercules and wandering into a Byzantine Church are all added bonuses. The most impressive buildings date back to 720 AD, once home to an array of royal residences and the governor of the city. Perhaps the more important thing to know is that the whole site dates as far back as 2,000 years, and the Roman temple to as far back as 161 AD. The site offers quite a bit of history to take in, if you're up for it!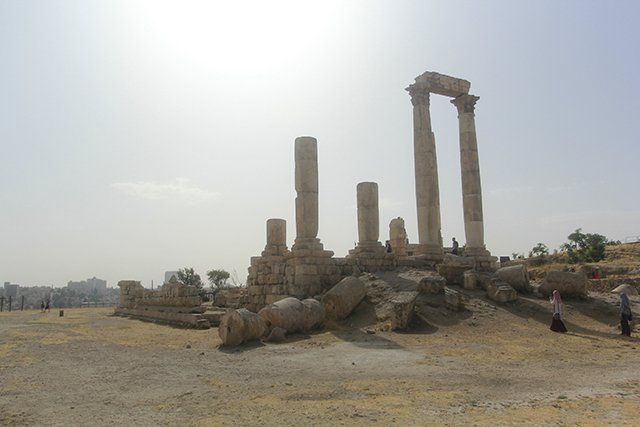 3. Spend half a day at Mount Nebo.
Located about 45 minutes south of Amman, Mount Nebo is found on the northern end of the Dead Sea at 1000 meters above sea level. According to tradition, Nebo is the mountain which Moses saw the Promised Land from before he died, and according to both Christianity and Islam, this area is also where he was buried. So, as you can imagine, the site is extremely popular with Christian visitors. From the sight, expect to see a small museum, a Byzantine church and fabulous views over the Dead Sea and Israel.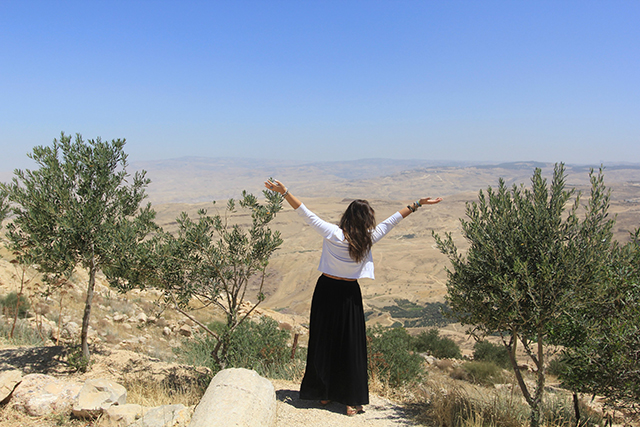 4. Speaking of the Dead Sea...
This is definitely a must do. Although perhaps more synonymous with Israel, the Dead Sea at 400 meters below sea level is one of Jordan's highlights and is once again easily reached from Amman. When you first take a glimpse of the sea close up, you will be mesmerized by the crystal-like blue depths. Further to that, until you have experienced the floating sensation, you really won't be able to believe it. And yes, as you may have heard before, it really is impossible to swim in the Dead Sea – take this time to enjoy how easy it is to just float! Take this time to relax, read a book and embrace the salty goodness. Upon leaving you will feel as soft as a newborn baby.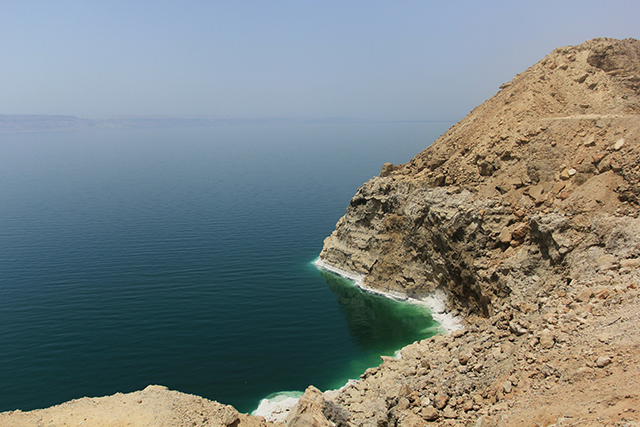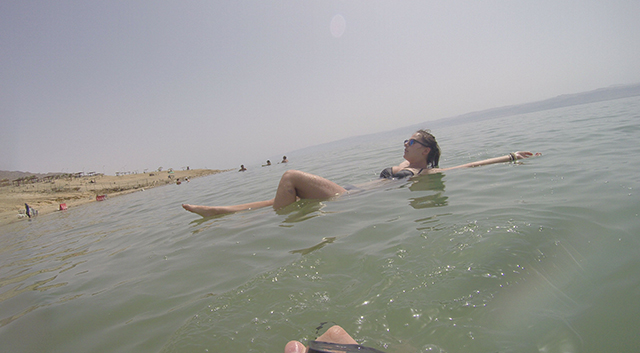 5. Take a tour around the King Abdullah Mosque.
As you might know, many people in Jordan, alongside many Middle Eastern countries, have a large majority of citizens who practice the Muslim faith. So naturally, it would make sense to visit a mosque, especially if you haven't actually been inside one before. King Abdullah Mosque with its famous blue dome is an excellent place to start. Admission is 2JD ($2.81 US) and is open Saturday through to Thursday. Only completed in 1989, the mosque was built as a memorial to King Abdullah. Incidentally, it is the only Mosque in Amman which allows non-muslim visitors. Women are required to cover their hair, arms and legs before entering. The mosque does provide both headscarfs and Abeyyas (full length black gowns).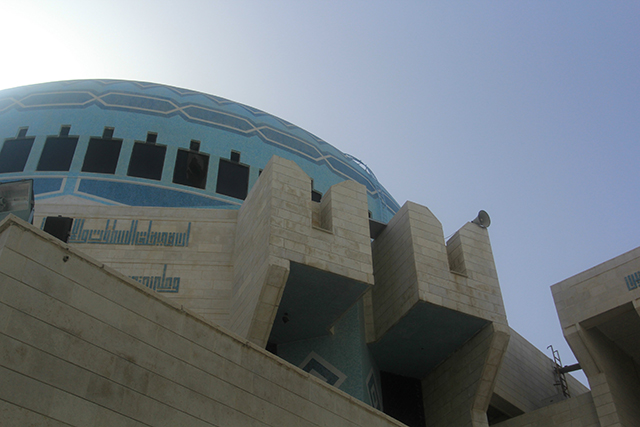 With old comes new and with tradition comes many a faith. Jordan and specifically Amman is host to a wonderful array of cultures and experiences all waiting for you to soak in. If given a choice to go somewhere different and exciting, Jordan should definitely be at the top of your list.
About the Author: Kate is a 24 year old travel and lifestyle blogger/photographer based in London. Spanning five continents she is always looking for a new adventure whether it be climbing a glacier or discovering the best culinary treats a country has to offer!
Featured Vendor

Get Hertz Discounts
Subscribe to Our Blog!
Like Us On Facebook