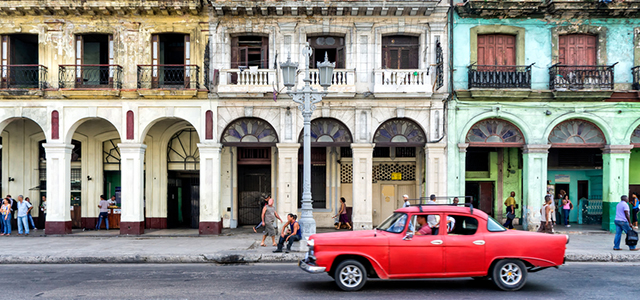 Why I'm Not Jumping on the Bandwagon and Traveling to Cuba This Year
The floodgates have opened – ok, maybe not exactly, but that's how many people feel after the laws for US citizens changed earlier this year, allowing for American visitors to travel more easily to the island of Cuba. The island stuck in time is now open to everyone, and with that means there will be lots of changes, right? We've already seen the introduction of flights from the US as well as the first cruise ship arrival to Havana. Before we know it, Cuba will be just another island in the Caribbean that most stop by during a 7-day cruise. The realities of what's to come for the poor island nation are truly unknown, and yes, there will be changes, but now is not the time to rush to get there, here's why…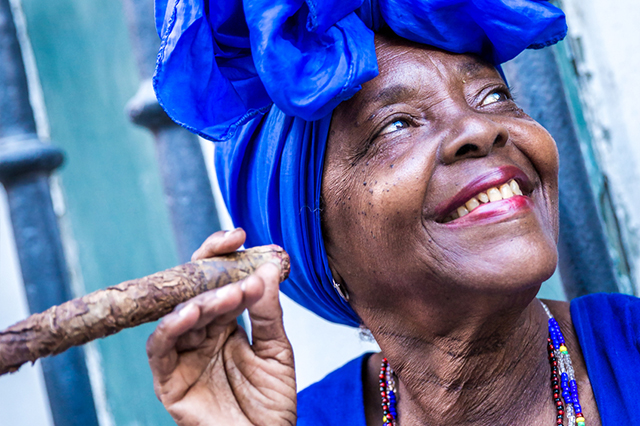 Photo Credit: © iStock/filipefrazao
Being that I'm Cuban, thanks to my mother, I've visited the island before, and yes, it's everything that everyone says it is, and there are so many beautiful places to see, but as a first time tourist, what will most likely happen is you will end up doing it all wrong. Currently what's available to tourism is Havana, as the government has been renovating the historic district and areas to accommodate tourism – this has been going on for years. It's gorgeous, but it's not as authentic as it once was. There's a new massive cruise terminal now, and street artists drawing and performing for dollars. The restaurants are all over priced and the mojitos are not as strong. Outside of the historic district, the hotels are in poor condition, yet they still charge prices that would make anyone uncomfortable. Listen, there's nothing wrong with checking out Havana and seeing it for what it is, but there's so much more to Cuba that is waiting to be explored by visitors, and there's no need to rush to get there, as the interior is years away from any type of changes.
Currently, if one wants to visit the inner parts of Cuba, where there are still villages that don't have cars and rely on bikes and horses, the only way to get there is by renting a car and driving. Although there is a "new road" that drives mostly through the entire country, it's in shambles and the signage is outdated, at times incorrect and unless you speak fluent Spanish and are a master map-reader, driving will be a nightmare. Additionally, there are not that many places one can stay overnight outside of major cities. It's going to take some time before the government puts any time and effort into other parts of Cuba. Right now, it's all about Havana and Varadero, the beach town close to Havana that has perfect roads, clean white sand beaches and overpriced all-inclusive hotels for tourists to soak up.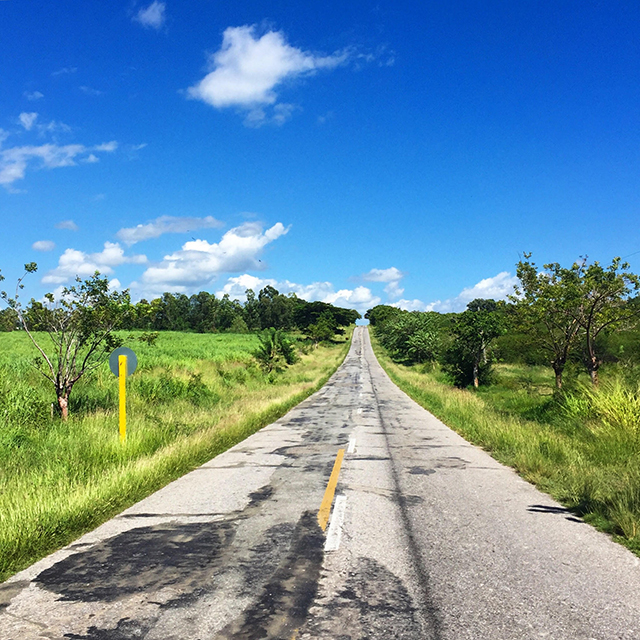 It will be years before the country's infrastructure is set up for tourism throughout the country, and it might be best to wait it out a bit, and let the crowds go now, since most will not leave the general area of Havana anyways, which has already changed, so you won't be missing anything by holding out. Once the mad rushes finally settle down, take your time to plan a proper trip and get the most out of your experience. At some point, the roads will be fixed and GPS will work, making driving there a lot easier. The authenticity of the interior will still be there and the people will still be as welcoming as they have been for decades. Nothing outside of Havana will see drastic change, as the people of Cuba will not benefit from the new influx of tourism. Slowly, in decades to come, there will be a transformation of the island as more and more visitors get bored of Havana which will force the government to expand it's projects outside of the city limits. So if and when you do decide to visit the beautiful island of Cuba, yes…check out Havana, but then get comfortable behind the wheel of a car and drive south, far south. Between Havana and Santiago de Cuba, which is at the southern tip of Cuba, there is so much to discover and unreal places to visit. Below is a mini guide to help inspire a road trip:
The city of Trinidad, like most of Cuba, is frozen in time, although here it's more stuck in 1850. One of the oldest colonial towns in Cuba, everything is perfectly preserved here, including the super slippery and uncomfortable cobblestone streets, so wear appropriate shoes when wandering the town. It's a great stop on your Cuba journey to enjoy the vibrant music scene. One of the more popular spots is located in the center, just up the steps to the right of the massive church.
Jumping on a horse is a great experience while visiting and all you need to do to find the perfect horse tour is head to the main plaza and walk around. Various men with horses, selling you on why they are better than the other, will approach visitors. They all go to the same waterfall and take you to the same ranch for lunch. Additionally, Playa Ancón is a gorgeous white sand beach that is close to Trinidad and there are buses going to and from all day long.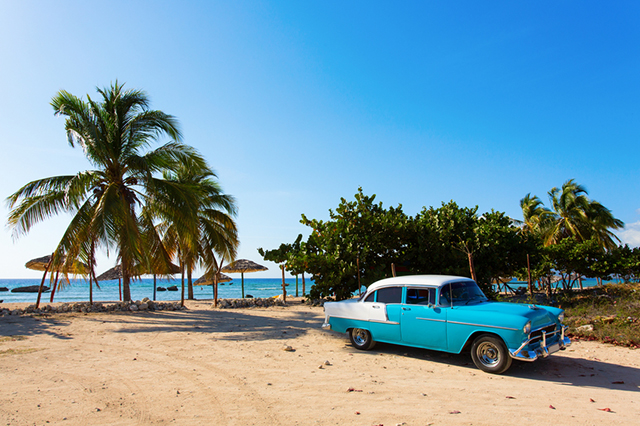 Photo Credit: © iStock/danmirica12
Cienfuegos is the next logical stop if driving south from Trinidad and the buildings here are just visually stunning. The entire city is a UNESCO Heritage Site, with many of its landmarks like the Valle Palace and Triumph Arch being built in the early 19th century. Just outside of the city is El Nicho, a popular waterfall located near Topes de Collantes Natural Park. Beyond the waterfall, there are two natural swimming pools and caves to visit.
Further south still is Santiago de Cuba, the second most important city in the country after Havana. Located next to Baconao National Park and just a short drive away from the beaches of Aguadores and La Estrella, this is a massive city, with lots to do. The more Afro-Cuban centric Santiago has different styles of food and music as opposed to Havana; so make some time to enjoy the nightlife, as it's an experience that rivals Havana. There is a major airport here, so if you do drive, you can plan to part ways with your rental and fly back to Havana.
Main Image Photo Credit: © iStock/frankix
About the Author: David Duran is a Brooklyn-based luxury, hospitality, culinary, and overall freelance travel writer who contributes to such publications as Fodor's, Travel + Leisure, Destinations Weddings & Honeymoon, and Caribbean Travel + Life, among others. When not traveling 20-25 days a month for his work, he spends his free time planning more travel! To read some of his work, check out his online portfolio, and follow him on Instagram and Twitter at @mrdavidduran.
Featured Vendor

Get Hertz Discounts
Subscribe to Our Blog!
Like Us On Facebook