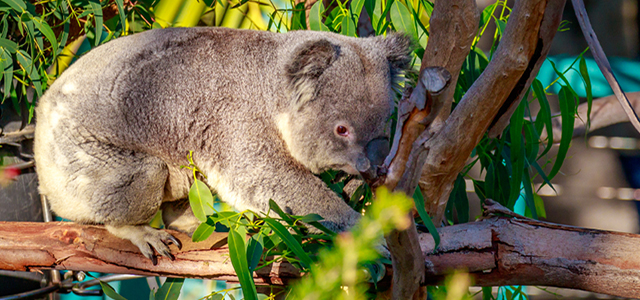 Your Complete San Diego Family Travel Guide
San Diego was listed among the
top 10 best kid-friendly destinations in the U.S. by USA Today
, which is no surprise since the city has numerous family-friendly attractions. From science centers to an array of themed amusement parks, and from museums to outdoor parks, zoos and aquariums, San Diego really does have it all. Here are the best attractions for families and some tips for making your next family trip to San Diego a smooth one.
Discover and Learn at the Museums
The city is home to several wonderful museums, each offering interesting exhibits and the chance to discover new things without having to look very far. From children's museums to a space center, and from museums dedicated to toys and dolls, maritime history or model railroads to art or natural history and anthropology museums, each member of the family will find a museum made for them. With so many options you'll actually find it harder to just pick a few of these museums to visit during your stay!
Located in the Balboa Park, the
Reuben H. Fleet Science Center
is a great place to go with children as the exhibits are hands on and interactive, allowing them the chance to discover science in a fun way. There is also an IMAX Dome Theater here that shows educational movies on an impressive screen. Ticket prices are $19.95 for an adult (13+), $17.95 for seniors (65+) and $16.95 for juniors (3-12).
In Balboa Park you'll also find the
San Diego Museum of Man
, an incredible journey into anthropology. This museum has an impressive collection of artifacts, bowls, Egyptian mummies and loads more. A visit to this museum turns into a wonderful journey through centuries and continents that everyone in the family can enjoy. Once you're there, and if you don't mind climbing some stairs, don't miss the amazing view from the
California Tower
. Ticket prices start at $12.50 for adults (18+), $10.00 for seniors (62+) and military (with ID), $8.00 for students (13-17, and college students with ID) and $6.00 for youth (6-12) and child (3-5). There are additional fees for visiting the California Tower and the Instruments of Torture exhibit.
Balboa Park is also home to the
Timken Museum of Art
, referred to as the "jewel box" and home to the Putnam Foundation's world-class collection of European and American art. Here you'll also find several Russian icons. The museum, which celebrated 50 years in 2015, has free admission – you only pay for the special temporary exhibits if you chose to. We recommend that you
buy your tickets in advance
on the website.
If you like train models, don't miss the
San Diego Model Railroad Museum
, the largest operating model railroad museum in the world. Ticket prices are $10.00 for adults, $8.00 for seniors (65+), $6.00 for military (with ID), $5.00 for students with ID and $4.00 for children (age 6-14).
Children will learn, have fun and experiment at the
San Diego Children's Discovery Museum
located at 320 North Broadway in Escondido. The museum has numerous hands-on, interactive exhibits encouraging youngsters to "explore, imagine, experiment and discover." Ticket prices are $6.00 for kids and adults and $3.00 for active duty military and veteran family with valid military ID.
Another museum dedicated to kids is the
New Children's Museum
on 200 West Island Avenue. This museum focuses on creativity, celebrating the arts and also features several interactive exhibits that will enchant children and help them learn through fun experiences. Admission tickets cost $12.00 for adults and children over one years old (children under one year get free admission), $8.00 for seniors (65+) and $6.00 for military with ID.
San Diego is also home to an interesting museum dedicated to toys and their history, explaining how they were used in various cultures and throughout different periods of time. The
San Diego Toy and Doll Museum
, where every room is dedicated to a different type of toy or doll, hosts regular collections along with special exhibits like Star Wars figurine collections, model car collections, Lego figurines and more. Children can play with Lego bricks in the dedicated exhibition room and there's also another room with vintage toys and dolls available for children to play with. Admission is $2.00 and children under three get in for free. As a tip, look on their official website for the map of where they're located – it can get confusing since they are located on the second row of buildings on the street.
Other interesting museums for the family to check out are the
San Diego Natural History Museum
, the
Maritime Museum
(which houses the oldest active ship in existence – Star of India – and the world's deepest diving submarine), the
San Diego Pacific Southwest Railroad Museum
, the
San Diego Air and Space Museum
and the
San Diego Automotive Museum
.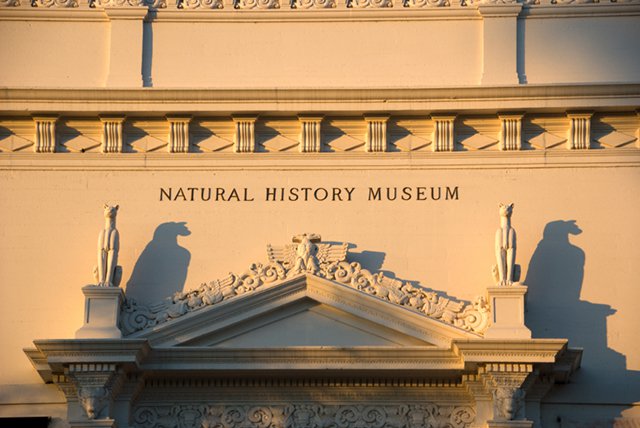 Photo Credit: © iStock/randymir
Have Fun at the Parks and Zoo
San Diego has many great family-friendly parks. Balboa Park is probably the most famous since it is also home to many of the city's best attractions. But, if you like long walks and hiking, or if you just want to have a barbeque, you can also check out the city's other parks such as:
Black Mountain Open Space Park
(famous for the 1,554 foot summit of Black Mountain, a place that offers an amazing 360 degree view of the area and for more than 80 species of birds that can be watched here), the
Mission Trails Regional Park
(here there are plenty hiking options), the Tri-Canyon Parks (hiking and biking trails plus bird watching at
Marian Bear Memorial Park
,
Rose Canyon Open Space Park
and
Tecolote Canyon Natural Park & Nature Center
),
Mission Bay
,
La Jolla Shores
and
Los Peñasquitos Canyon Preserve
(with its 14 different habitats, endangered and rare animals and plant species can be found here along with a waterfall).
The
Birch Aquarium
is another not to miss spot for families. The aquarium houses more than 3,000 fish in over 60 habitats and a museum on ocean and earth science. Admission prices are $17.00 for adults, $14 for teens (13-17), $13.00 for seniors (60+), $12.50 for children (3-12) and $12.00 for college students with ID.
The
San Diego Zoo
is one of the best zoos in the country with more than 3,700 animals from over 650 species. Admission tickets are $50 for adults (12+) and $40 for children (3-11). The
San Diego Zoo Safari Park
with more than 300 species of African and Asian animals and numerous safaris to choose from is a can't miss part of the zoo. While you're at the zoo don't miss the koalas and hand feed a giraffe.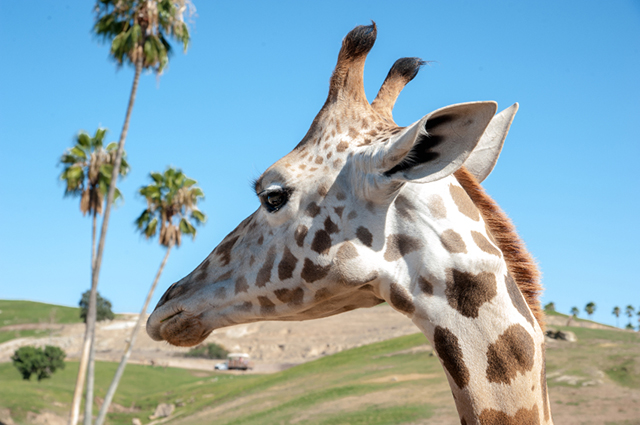 Photo Credit: © iStock/ChrisFlorence
Other places for animal lovers to check out include the
Sea Life Aquarium
at Legoland California Resort and the
Living Coast Discovery Center
.
Go Wild in the Amusement Parks
Legoland and SeaWorld are perfect attractions for children; one featuring rides and impressive Lego constructions, and the other attracting tourists with animal shows and exhibits and special animal experiences.
Legoland
is not in San Diego – but it is very close, a 30 minutes ride by car. Ticket prices start at $87, but you can find numerous
Legoland ticket discounts online
.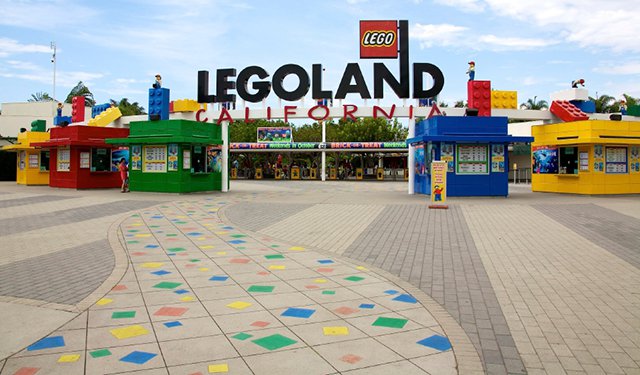 Photo Credit: © iStock/Ivan_Sabo
SeaWorld San Diego
is located in the city and is relatively easy to get to. Ticket prices start at $69, but
discounted SeaWorld tickets
can be found online.
Belmont Park
is another option for families to spend some time. The park is free to enter, you just pay for the attractions as you choose. The park features fun rides and offers its visitors the opportunity to do some rock climbing, play mini-golf, take the "Leap of Faith," try the FlowBarrel or the FlowRider, or play laser tag and arcade games.
The city also offers arts and crafts attractions, has several interesting markets, some camping options, and you have numerous sports options as well.
Where will you take the family in San Diego?
With all of these family-friendly options available in San Diego, where will you take your family first during your next San Diego visit?
Main Image Photo Credit: © iStock/Png-Studio
About the Author: Violeta-Loredana Pascal is a public relations and marketing specialist who also loves to travel. She shares her travelling experiences and tips at http://travel.prwave.ro. You can also find her on Facebook (/TravelMomentsInTime), Twitter (@TravelMoments) or Instagram (@violeta.loredana).
This post contains references to products from one or more of our partners. We may receive compensation when you click on links to those products. For an explanation of how ABN works, visit this page.
Featured Vendor

Get Hertz Discounts
Subscribe to Our Blog!
Like Us On Facebook