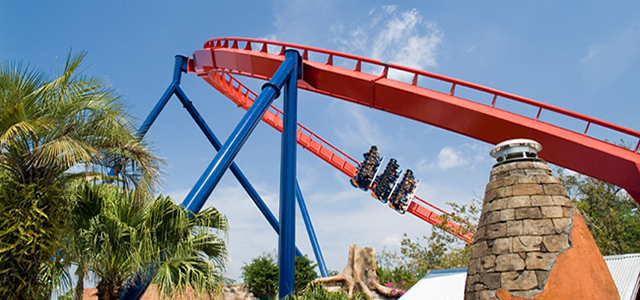 Top Things for Families to Do in Orlando
Orlando is a true paradise for a family vacation. With its numerous amusement parks, sunny weather, nearby beaches, countless parks and lakes and an impressive museum dedicated to Louis Comfort Tiffany, "The City Beautiful" has a lot to offer. Any family vacation here will surely be an unforgettable one, especially since the toughest thing to do here is choose what to see and where to go!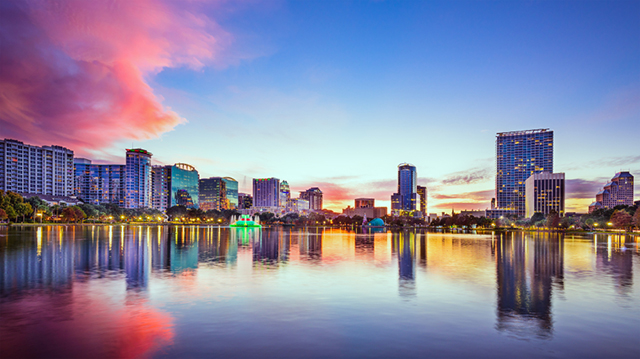 A Quick Look at Orlando's Amusement Parks
Orlando is home to many wonderful theme parks. Places where everyone, regardless of age and personal preferences, finds something to see and do. You simply can't go to Orlando and not visit at least one of the famous parks.
Perhaps the most famous amusement park in the world,
Walt Disney World
is a place where you can take the family and make dreams come true. Meet your favorite Disney characters, ride the themed rides and be sure not to miss the nighttime fireworks show above Cinderella's Castle.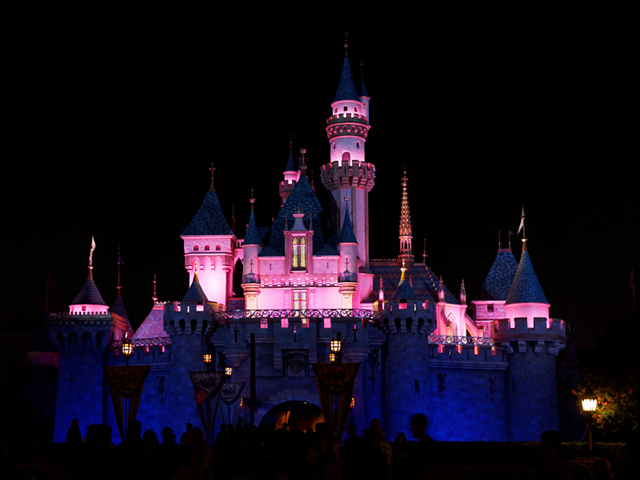 The
Wizarding World of Harry Potter
is another magical (literally!) amusement park that you shouldn't miss, especially if anyone in the family is a Harry Potter fan! Visit Hogsmeade and Hogwarts Castle inside of Universal's Islands of Adventure and Diagon Alley inside of Universal Studios.
Recommended for children 12 and under, a visit to
LEGOLAND
, a theme park full of lego-based attractions, is another great place to spend a day or two with the family.
If you like animals, you're not going to want to miss the chance to see alligators up close at
Gatorland
. Catch one of the various shows in the afternoon and take a ride down the park's Screamin' Gator Zip Line which will have you soaring over live alligators and crocodiles at 30 miles per hour.
Swimming with dolphins is another great activity for you to enjoy while on vacation in Orlando.
Discovery Cove
is the place to go to swim with dolphins, go on an underwater walking tour, swim face-to-face with sea otters and more. Note that children must be six years old to be able to swim with the dolphins.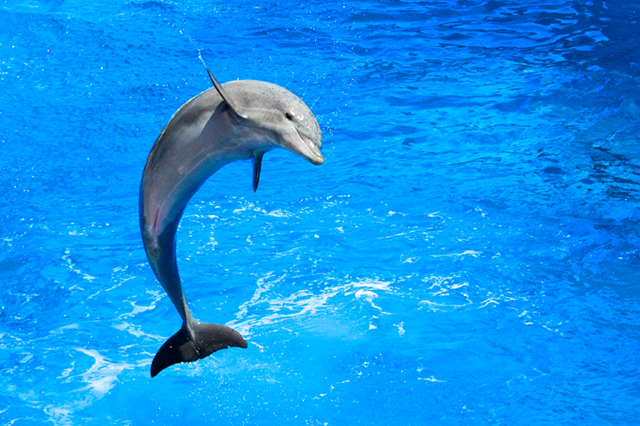 If you are just looking for a water park to spend a sunny, hot day at, then look no further than Disney's
Typhoon Lagoon
and
Blizzard Beach
.
Explore Beyond the Amusement Parks
Even if Orlando is a dream place for amusement parks lovers and thrill seekers, there is more you can do here. Here are some of the other great tourist attractions to check out when you're in Orlando.
Kennedy Space Center
"Space, the final frontier" – this was the beginning of the intro to a famous Sci-Fi series and yes, space is magical and luring. But while you may not be able to go to space, you could visit a place that will take you as close as possible. Talk about a memorable experience for your children! Going to the Kennedy Space Center will allow you to see rockets, have lunch with an astronaut (tickets cost $29.99 for adults and $15.99 for children, plus admission), see what it is like to train in a spaceflight simulator and see launch pads.
Admission prices begin for adults at $50 and $40 for children. This space center is about 40 minutes from Walt Disney World.
Tip:
go to the official
Kennedy Space Center website
first, check out all the attractions and offers available and see if a special package will be a better fit for your visit.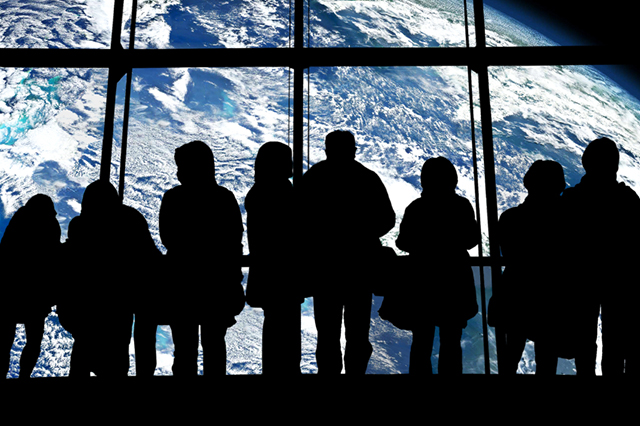 Lake Eola
Lake Eola, located in Downtown Orlando, has a lot to offer families visiting the city. There are a number of kid friendly things you can do here, from picnics to long walks or runs. You can also rent swan-shaped paddle boats ($15.00 per half hour, 5 people per boat). Every Sunday in the southeast corner of the park, you can visit the Eola Sunday Market where you'll find fresh fruits and vegetables, home-made products, beer, and you'll even have some entertainment options such as live concerts. Details are always included on the
Lake Eola website
.
Fun fact:
Lake Eola, a landmark for the city, is actually a giant sinkhole with its deepest point at 80 feet.
Discover the Charles Hosmer Morse Museum of American Art
If you want to include a museum in your visit to Orlando, the
Charles Hosmer Morse Museum of American Art
should be at the top of your list. This museum houses the most comprehensive collection of the works of Louis Comfort Tiffany. You'll find an impressive collection of works ranging from leaded-glass windows, jewelry, watercolors, lamps and furniture to glass buttons and pottery.
The museum also houses collections of late 19th and early 20th century American paintings, graphics and decorative arts. In addition to these pieces, you'll also find here the reconstructed Tiffany Chapel that was created for the World's Columbian Exposition at Chicago in 1893. The museum aims to continue to expand and include more and more impressive American art works and is a great place for art lovers of all ages to visit while in Orlando.
The Orlando Science Center (OSC)
Another fun place dedicated to space study is the
Orlando Science Center
(OSC), a private museum. There are various exhibits halls (Our Planet, DinoDigs, Engineer it, Science Park, Kids Town, etc.) and the Science Live! programs aim to bring science to life (the complete program is available on the website).
In OSC you'll also find science stations (a cross between exhibits and live programs that help children better understand science) and the Crosby Observatory which houses Florida's largest publicly accessible refractor telescope. It's easy to lose track of time here, especially with all the science in action all around you!
WonderWorks
You might have seen an article or two on interesting buildings across the globe. Well,
WonderWorks
could definitely be one of them. Why? Because it's an upside-down building!
Inside you'll find over 100 interactive displays and hands on exhibits, covering topics ranging from natural disaster to space discovery, art, a physical challenge zone, a light and sound lab and one whole display dedicated to imagination. Dream, discover, learn, have fun – WonderWorks is a unique experience for the entire family.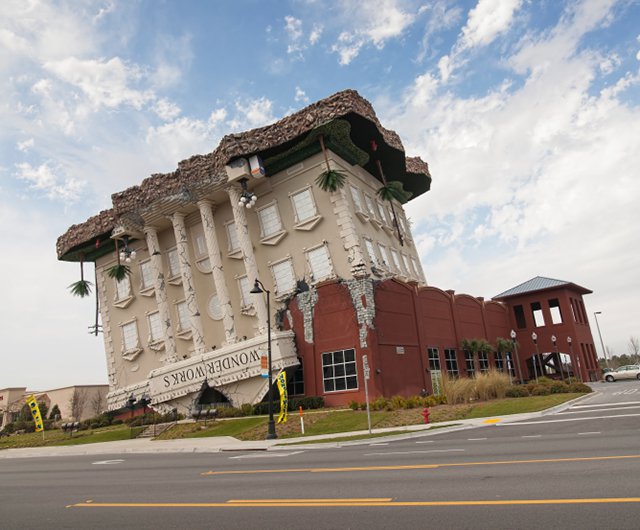 The Harry P. Leu Gardens
If you love nature and want to admire beautiful flowers and butterflies, then this is a not-to-miss place. More than 50 acres house over 1,000 rose bushes, a conifer collection, a fern collection, the largest collection of camellias in North America, a butterfly garden, and many, many more species of flowers and trees.
The
Harry P. Leu Gardens
are open daily from 9 a.m. to 5 p.m. and tickets cost $10 for adults and $3 for children grades K-12.
Go to Orlando
As you can see, there are so many special attractions in Orlando – fun, thrilling, charming and educational – and all of them are waiting for you and your family. Now comes the hardest part: the planning!
About the Author: Violeta-Loredana Pascal is a public relations and marketing specialist who also loves to travel. She shares her travelling experiences and tips at http://travel.prwave.ro/. You can also find her on Facebook (/TravelMomentsInTime), Twitter (@TravelMoments) or Instagram (@violeta.loredana).
This post contains references to products from one or more of our partners. We may receive compensation when you click on links to those products. For an explanation of how ABN works, visit this page.
Featured Vendor

Get Hertz Discounts
Subscribe to Our Blog!
Like Us On Facebook