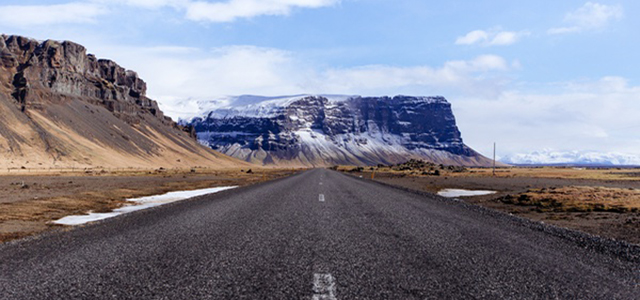 8 Things to Know Before You Rent a Car in the U.S.
Having a
reliable rental car
can undoubtedly be the best way to travel in a country such as the U.S., where public transportation outside of the main cities isn't nearly as quick, convenient and affordable as it is in Europe. But renting a car can be daunting for both first-timers and veteran travelers alike, so here are eight things to keep in mind when you pick up your rental car at the airport or city location.
1. Use a valid credit card when picking up the car.
You will need a valid driver's license and credit card to rent a car. Most companies won't let you rent a car if you don't have a credit card in the driver's name, and others might ask you to put a deposit down on the rental. Debit cards are usually not accepted by car rental companies.
2. Young adults (under 25) typically are charged more to rent and drive a rental.
Most companies require that all drivers are at least 25 years old. Some companies allow people under the age of 25 to rent a car, but they charge more than would for someone over 25 to rent the same vehicle. Some companies simply won't even rent to anyone under 25, so be sure to do your research before you rent.
3. Keep drivers to a minimum.
Whether you are going on a family vacation or on a getaway with some friends, keep to a minimum how many of them drive the car. You will pay a fee for any extra driver. Try to keep to just one or two drivers or you will be paying more money than you really should. Definitely don't lie about this, you could get in serious trouble if the unauthorized driver causes an accident.
4. Get proper car insurance.
You are responsible for any damage to or loss of the vehicle while driving the rental car. Therefore, before you rent a car, you should get car insurance. You can get this either from the rental agency, or you can opt to get personal vehicle insurance. Basic insurance might be all that's necessary, but you can always opt to have more extensive insurance if you'd rather be safe than sorry.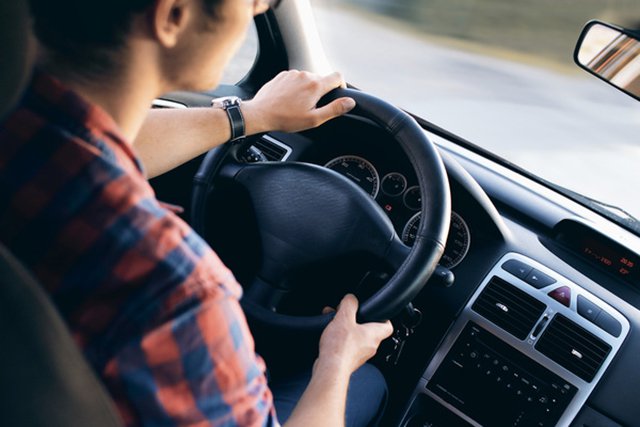 5. Try not to rent a car at the airport.
We know that it is easy to just pick up a car at the airport, but what you might not realize is that you are just paying for the right to pick up the car moments after stepping off the plane. Rental agencies in other locations may be cheaper, so it doesn't hurt to check. You can get around this fee by simply hailing a cab to take you to a car rental location that is not on airport grounds. Just make sure you don't end up wasting your money on a cab if it would've been cheaper to pick it up right at the airport.
6. Stay on the paved roads.
Most rental agencies aren't keen on you taking their rental car off-roading. So be careful with visiting off the beaten track nature destinations, such as beaches. Same goes for tailgating on a plot of grassy land. Both of those are technically off-roading, and both of them would be a violation of your rental agreement. If you wind up getting stuck in the mud with a rental car in a place where you shouldn't have been driving, the fees to get it unstuck and cleaned up fall on you.
7. Fill up the tank before returning the car.
Your vacation was incredible, but now it is time to turn the car in and head home. The only problem is that you brought the car back with an empty tank. Could you let the rental location fill it up for you? Absolutely, but that would mean gas prices hitting up to $8 per gallon, so it's more economical to fill your tank yourself.
8. Bring your own extras, when possible.
Sometimes you need more than just a car for the trip. You can bring some of the extras with you from home. You can use the GPS from the agency you rent from, but your phone has a perfectly good navigation that won't kill you too much on your data plan. And that Spotify playlist works just as well as that package for one million radio stations, right?
About the Author: Milou van Roon runs a Digital Media Agency called Explorista Media that is dedicated to making travel brands into online rockstars. She's hardly ever home in The Netherlands, and regularly abuses the European low cost flights under the excuse of 'blogging about it' on budget travel blog http://explorista.net. Be sure to follow her adventures on Instagram (@Explorista).
This post contains references to products from one or more of our partners. We may receive compensation when you click on links to those products. For an explanation of how ABN works, visit this page.
Featured Vendor

Get Hertz Discounts
Subscribe to Our Blog!
Like Us On Facebook