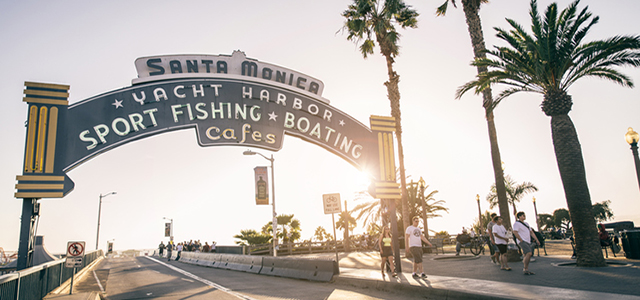 What 5 Travel Bloggers Want You to Know About Their Hometown
What happens when five well-known travel bloggers and writers give you the real scoop on their hometown? Well, keep reading to find out.
David Duran on Orange County, CA
OK, so Orange County is a bigger description of where I am actually from, but most people don't know the small cities that make up the county, so it's always easier to just say Orange County since everyone knows it from the Bravo housewives reality series as well as that now ended television series, The OC. I can always say, "near Disneyland" as well, but I try and avoid mentioning Disney when I describe where I grew up because although it was nearby, it wasn't in anyway related with the area I was in. Southern Orange County is mostly made up of coastal cities and then cities that require a short drive to the ocean. Beyond the chain restaurants and shopping malls, it's nothing that you wouldn't find anywhere else, but what does make it stand out a bit are the beaches, in particular Laguna Beach, which was the closest beach to where I grew up. Laguna has always been an artist colony, one where parking is impossible, but one filled with galleries just steps from the sand. Each time we would go there, it felt like we were on vacation…even though home was just a short drive away. Today, Laguna is well recognized and its tourism has grown, as evident by the hotels along the strip.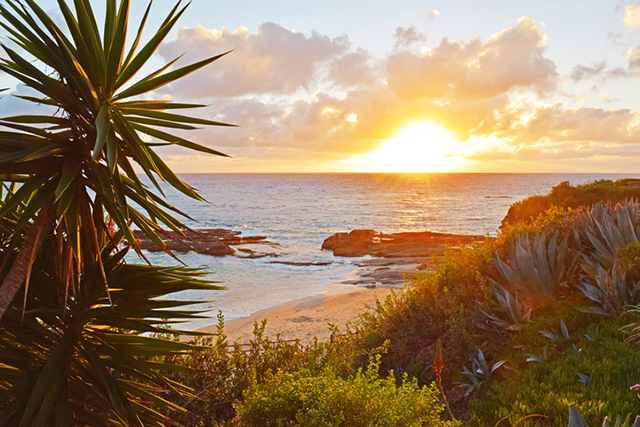 Photo Credit: © iStock/TraceRouda
David Duran is a freelance travel journalist who travels more than 20 days per month and contributes to such publications as the NY Post, Travel + Leisure, Country Living, Fodor's and Islands. To know where he's currently traveling, check out his Instagram.
Andrew Villagomez on Stamford, CT
Growing up and living in Stamford, CT has made me appreciate its location as the perfect hybrid of the city life and a suburban escape. Under an hour away from New York City and New Haven by train or driving (and just 20 minutes from the Westchester County airport and 40 minutes from LGA with no traffic), Stamford has a lot to offer for every type of traveler. The developing South End (where new hotspots seem to open each season) is partially surrounded by the serene Long Island Sound. The downtown area is always lively at night (especially in summer), but on weekend mornings it can be quite relaxing to stroll around for all the public art and little green spaces throughout. For those who prefer more nature in their walks, the Mianus River State Park in North Stamford is perfect hiking, as well as biking and taking dogs out for a fun day in the forest. Finally, a New England destination, we get a bit of all the seasons - and the fall foliage is quite magical!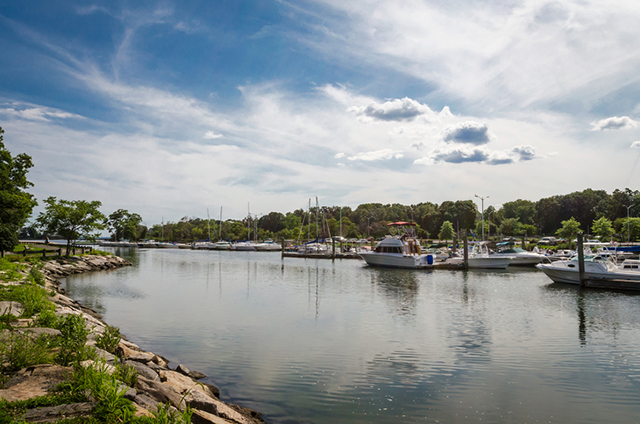 Photo Credit: © iStock/AlexPro9500
Andrew Villagomez is a freelance writer, photographer and blogger. His blog, VeeTravels.com covers men's travel, fashion and lifestyle. Follow him on Instagram and Twitter.
Sue Cambell on Manotick, Ontario
When I first moved from Ottawa to the tiny town of Manotick, Ontario I felt as if I'd dropped off the face of the planet. Having to wait for the cows to cross the road and the school bus was a typical morning. For "fun" we'd hang out at the one hamburger stand, swim under the bridge in the river, or gather for campfire parties in farmer's fields with guitars. Life was simple to say the least, and as teenagers we found it deadly dull. But now that I've travelled the world, I tend to look back at those simpler times with a wistful fondness. Going back to visit now brings me back to a time when we thought if we could just find our wings... anything would be possible. And it many ways, it turned out to be true.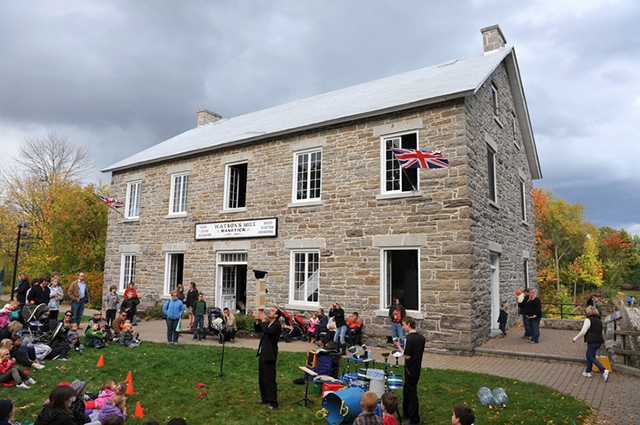 Photo Credit: © iStock/PaulMcKinnon
Sue Campbell is an award winning travel writer based in Montreal, Canada specializing in the Caribbean. Read some of her work on https://issuu.com/suecampbell.
Ramsey Qubein on High Point, NC
I am from High Point, NC where we are so close to both the mountains and the beach. Of course, there's nothing like Southern hospitality, and the area was a great place to grow up. High Point is known as the Furniture Capital of the World. We have a massive amount of home furnishings showrooms that attract people from across the globe to come and visit. It's always the first thing that someone says when I mention High Point.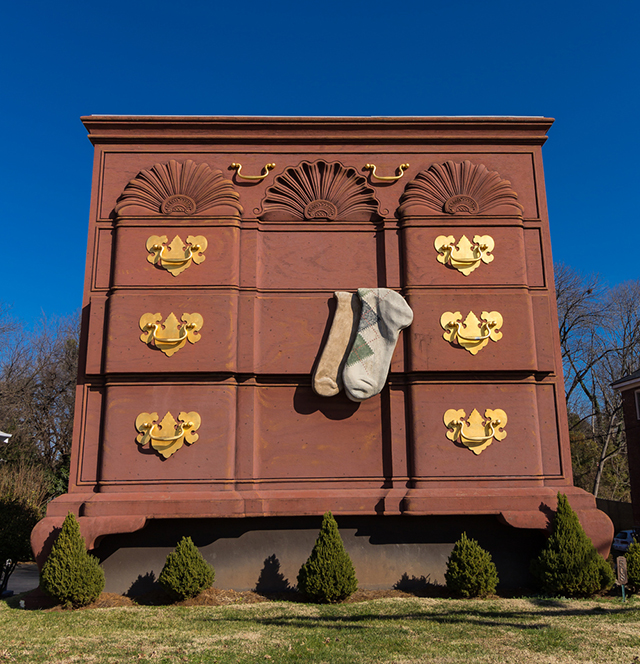 Photo Credit: © iStock/Bryan Pollard
Ramsey Qubein flies more than 350,000 miles a year and has visited 166 countries as a writer for BBC, USA Today, Afar, Northstar Travel Media and many others. Follow him on Twitter or Instagram.
Dawn Garcia on Santa Monica, CA
I grew up with the smell of salty waves crashing against the grainy shore under the glimmer of perfect Southern California sunshine. Born and raised in Santa Monica where once upon a time it was a haven for fisherman and Hollywood glamour alike, a contrast of socio-economic culture, a world full of diversity, was all around me. My thirst to learn about the world began very early on. Playing on the Santa Monica Pier, people from all around the world came to bask in the beauty around us. Faces of all colors, ages, and backgrounds flocked to the pier throughout the year and it sparked a deep desire to travel as far as I needed to in order to learn about their culture, their art, their cuisine and what stories their history would tell. As a child roller skating up and down the famed Venice Boardwalk with whispers of Jim Morrison's mysterious son living somewhere among us, I began noticing just how extraordinary my home town was. As the decades have passed, culture has become far more intriguing and the food is downright undeniable! From art galleries to restaurants, wine bars and some of the most gorgeous design, Santa Monica is where you go for relaxed luxury, a little magic and understated cool.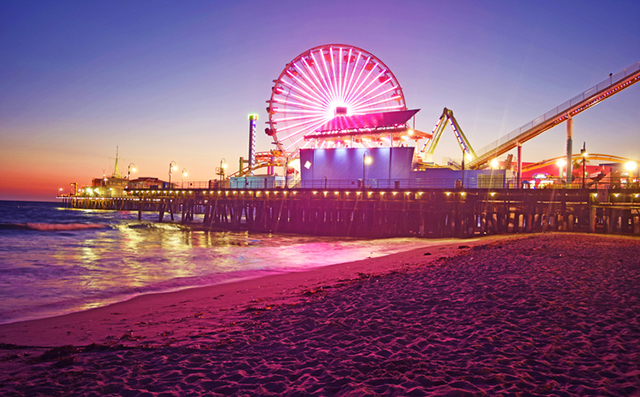 Photo Credit: © iStock/TraceRouda
Dawn Garcia is the Editor-in-Chief of ATOD (A Taste of Dawn) Magazine as well as a screenwriter.
Main Image Photo Credit: © iStock/oneinchpunch
About the Author: David Duran is a Brooklyn-based luxury, hospitality, culinary, and overall freelance travel writer who contributes to such publications as Fodor's, Travel + Leisure, Destinations Weddings & Honeymoon, and Caribbean Travel + Life, among others. When not traveling 20-25 days a month for his work, he spends his free time planning more travel! To read some of his work, check out his online portfolio, and follow him on Instagram and Twitter at @mrdavidduran.
Featured Vendor

Get Hertz Discounts
Subscribe to Our Blog!
Like Us On Facebook