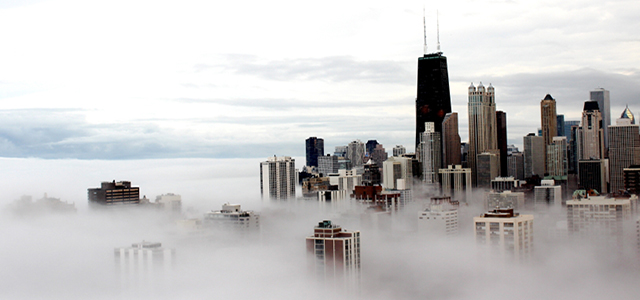 Travel Guide: Chicago
Chicago, Chi-Town, The Windy City; whatever you want to call this city, it does not change the fact that you should visit this stunning place at least once in your life. Enjoy deep dish pizza, spend your nights in one of the many establishments with live music or performing arts and go sightseeing around the Loop, a nickname for downtown Chicago.
Getting Around
Walk:
Chicago is a great city to discover by foot. Many tourist attractions downtown are within walking distance of each other and downtown Chicago is easy to navigate.
Bike:
Rent a bike for longer distances. Out of towners and locals should both check out
Divvy
, a bicycle sharing program that makes biking around town easy. Get a bike at one of 400 stations around the city. A 24-hour pass will only cost you $9.95.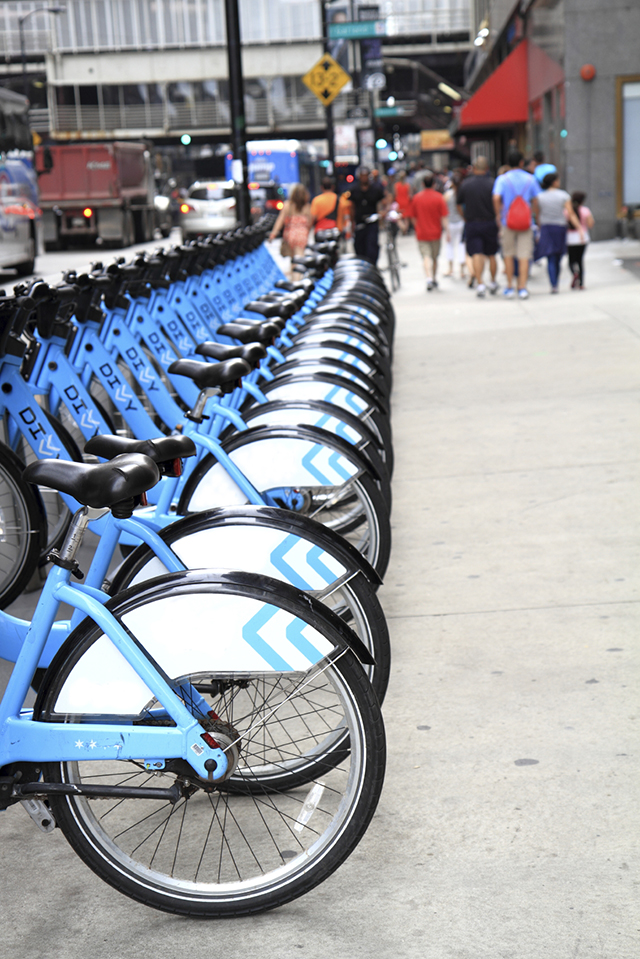 Photo Credit: © iStock/irro
Train:
The 'L' (elevated) train is one of the best methods of transportation around Chicago. You can also get around the city by bus. Buses stop every few blocks. For more information on public transport, visit the
Chicago Transit Authority website
.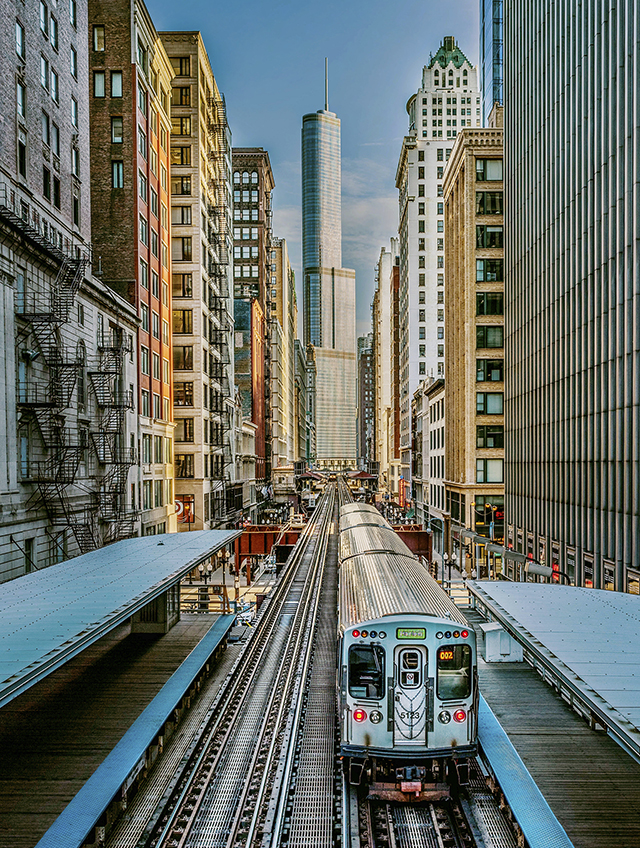 Photo Credit: © iStock/sgtphoto
Top Tourist Attractions
Chicago Greeter Program
Have a local show you around town for free with the
Chicago Greeter Program
. This way, you get to discover the real Chicago instead of just the touristy highlights. Register at least 10 business days in advance for a 2 to 4 hour tour, or meet up last minute with an InstaGreeter for a one-hour tour on Fridays, Saturdays or Sundays.
The Bean
Originally called Cloud Gate, The Bean might be the most iconic sight in Chicago. The sculpture reflects the city's skyline and is a popular photo spot. If you're looking for Chicago's best selfie spot; this is it.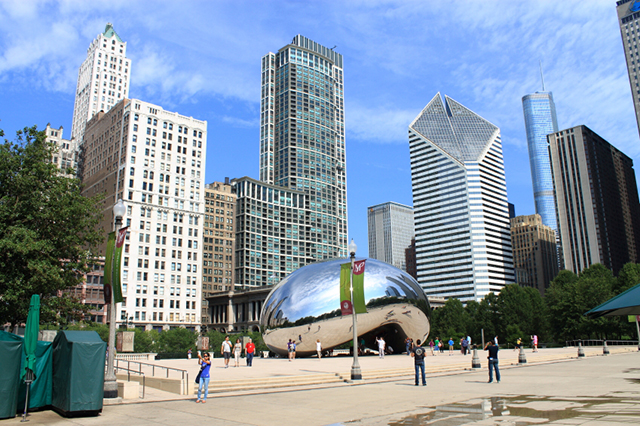 Photo Credit: © iStock/ffooter
Navy Pier
The Navy Pier is Chicago's number one tourist attraction. Originally built to serve as a cargo facility for lake freighters, today's version of Navy Pier looks much different. You'll find restaurants, a Ferris wheel, a maze and much more when you visit. Do not miss the fireworks show on Wednesday and Saturday nights during the summer and Saturday nights in the fall.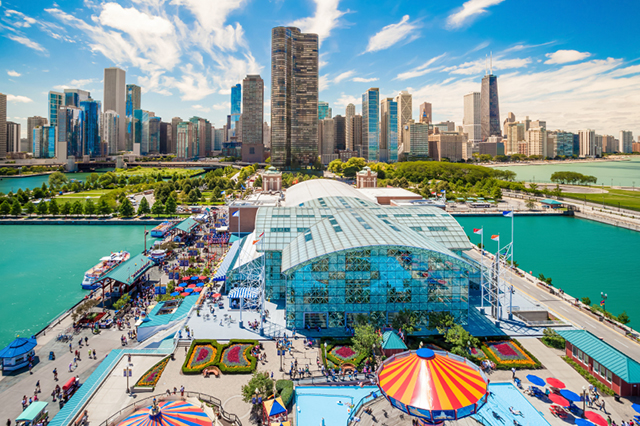 Photo Credit: © iStock/f11photo
Chicago Cultural Center
This institution next to Millennium Park offers free public events and draws hundreds of thousands of visitors a year. Visit free classical concerts Mondays, Wednesdays and Sundays. Admire the two stunning stained-glass domes and enjoy other events around music, dance and theater, films, lectures and art.
The Willis Tower (formerly the Sears Tower)
Until 1998, The Willis Tower was the tallest building in the world. From its Skydeck you can see four states: Indiana, Illinois, Michigan and Wisconsin. Dare devils; make sure you get a picture of yourself floating above Chicago when visiting The Ledge on the 103rd floor!
Lincoln Park Zoo
The Lincoln Park Zoo is the oldest public zoo in the U.S. So, if you want a change from blinding skyscapers, this zoo is a great idea. The zoo is open 365 days a year and is free to visit!
Food
Chicago was voted 'Best Food City' in 2013 at the
Munchies Awards
. No wonder, because with the variety of food that is offered in the city, there's no way you'll go hungry. Try the Chicago-style deep dish pizza or their famed hot dogs, or go for an upscale (and whimsical!) experience at Alinea, 42 Grams or Next.
Visiting Chicago in July? Don't miss the world's largest food festival, Taste of Chicago!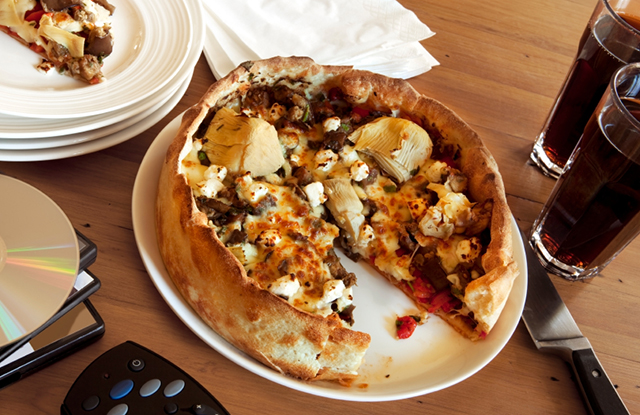 Photo Credit: © iStock/robynmac
Chicago Hotel Picks
Central location: Hampton Inn & Suites Chicago-Downtown
About a mile from first-time visitor highlights such as the Navy Pier and Willis Tower, but right in the middle of the hustle and bustle of downtown Chicago, you will find the Hampton Inn & Suites Chicago Downtown.
Stunning view: Radisson Blu Aqua Hotel
Not only does this hotel have a great downtown location, the view is beyond stunning. Looking out over Millennium Park and Lake Michigan, you have to remind yourself to actually leave your room to experience the rest of Chicago.
When to Visit
You can visit Chicago during every season, since each seasons has its charms. However, the best times to visit are April through May or September through October. The temperatures are warm, there are a lot of activities and rates are reasonable. Summer is Chicago's peak tourist season and the winters can get very cold.
Main Image Photo Credit: © iStock/DanielleJenna
About the Author: Milou van Roon runs a Digital Media Agency called Explorista Media that is dedicated to making travel brands into online rockstars. She's hardly ever home in The Netherlands, and regularly abuses the European low cost flights under the excuse of 'blogging about it' on budget travel blog http://explorista.net. Be sure to follow her adventures on Instagram (@Explorista).
This post contains references to products from one or more of our partners. We may receive compensation when you click on links to those products. For an explanation of how ABN works, visit this page.
Featured Vendor

Get Hertz Discounts
Subscribe to Our Blog!
Like Us On Facebook