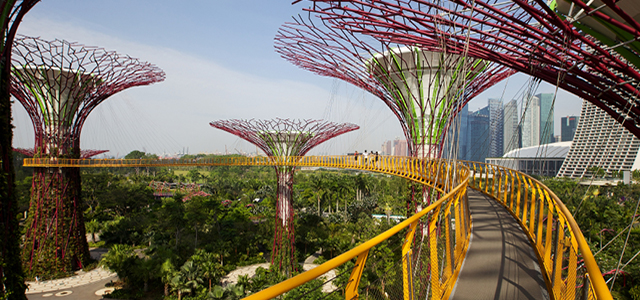 Singapore Travel Tips for First-Time Visitors
Singapore is no longer just Asia's standard-bearer when it comes to progress as it has become a rising tourist destination, capturing the interest of many travelers who want to taste both the unique charm of Asia while experiencing comfort and urban life.
The Lion City is noted for its orderliness and safety, making it one of the best destinations for female solo travelers or for those tagging along little children. Just like any place, a little information goes a long way when visiting Singapore for the first time.
When to Go
Weather is a top consideration, and for a tropical country like Singapore, schedule your trip during the colder months, preferably from late November to mid-February. Singapore can be humid and muggy and it is best to avoid visiting during summer – April and May.
Avoid going out during peak of noon and try to stay indoors from 10 a.m. to 3 p.m. Situated almost on the equator, sunrise in Singapore is from 6:45-7:17 a.m. and will set from 6:50-7:20 p.m.
In recent years, haze is a threat that has affected Singapore. Haze brought by the slash-and-burn practices in neighboring Sumatra is not only dangerous to one's health but it can ruin your travel. Imagine swimming in the infinity pool at Marina Bay Sands with the haze covering the beautiful cityscape.
Photo Credit: © iStock/Delpixart
What to Wear
It is always summer in Singapore except for the mild rainy days during the wet season (July through September). Bring sandals and pack clothes made of cotton. Pick clothes that your skin can breathe in but include a scarf for coverage when visiting temples.
Expect to do some serious walking when in Singapore, especially if you don't want to spend money on taxis. Choose your most reliable walking shoes, sneakers or your most comfortable sandals.
What to See and Do
It is impressive that for a "small" city, there are many things to see and do in Singapore. As first time visitors, you need to cover the must-sees and dos. Therefore, head to the Central Business District, where Singapore's most important landmarks are located, like the Merlion and Marina Bay Sands.
Gardens by the Bay is a must-see and it never fails to impress. Allot at least half a day touring Gardens by the Bay. Taking the River Cruise is worth every penny – you will not only see famous sights, from bridges to historic buildings in a cozy and soothing manner, but you will also learn more about Singapore's cultural past courtesy of an audio-visual guide.
If you are traveling with kids or if you want to bring out your inner child, head off to Sentosa Island and never miss Universal Studios. For history buffs, Singapore is home to many museums: the National Museum of Singapore, Peranakan Museum and the Art Science Museum.
Singapore is Asia's melting pot. Head to Chinatown, Arab Street, and Little India. Each one has their own attraction like the Buddha Tooth Relic Temple and Museum in Chinatown and Little India's Sri Veeramakaliamman Temple.
Got plenty of time to spare in Singapore? A nice downtime adventure is to visit its gardens. The city has many open green spaces, which are also great for jogging and walking. At the top of the list is Singapore's Botanic Garden or the Chinese Garden.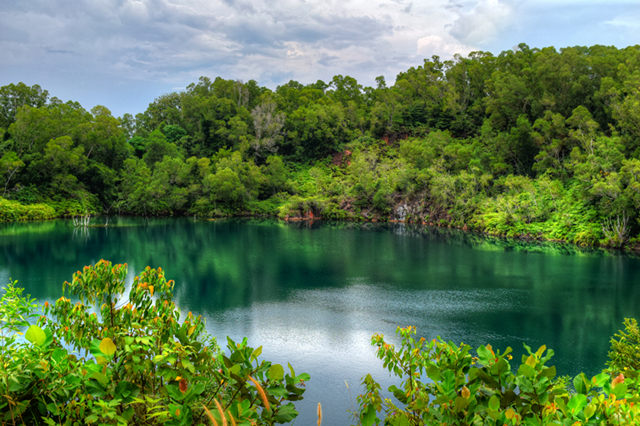 Photo Credit: © iStock/AliB_Photography
What to Eat and Shop
Traveling will be incomplete if you won't taste Singapore's local cuisine. Blending Indian, Chinese, and Malay cultures, dining in Singapore takes you to different places. Go to a hawker place and enjoy affordable meals like oyster cake, carrot cake, and national dishes like Hainanese Chicken Rice and Chili Crab.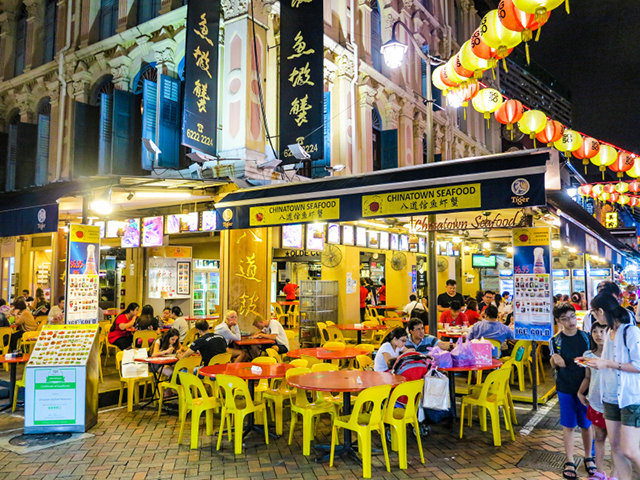 Photo Credit: © iStock/Meinzahn
From Malay influences, enjoy satay and laksa or have some bak kut te. If you want to challenge your palate, enjoy fish head (and slurp the eyes!) and frog leg porridge. A visit to Chinatown or Little India will do the trick in finding places to eat in no time.
Likewise, find comfort in Singapore's top restaurants serving international dishes. Head off to Clark Quay where lines of restaurants give you plenty of choices and a great place for nightlife. The Shoppes at Marina Bay Sands also has great choices from affordable meals to fancy restaurants. When hunger strikes, you can always rely on food courts in malls and in shopping centers.
Of course, one can never leave without giving in to some retail therapy. The Shoppes at Marina Bay Sands is home to top and international brands. Orchard Road is also a paradise for shoppers. For budget-conscious shoppers, head off to Burgis and Chinatown to get souvenirs to bring home to your family and friends.
An Exotic Destination Perfect for Inexperienced Travelers
As a highly urbanized country, Singapore brings ease even to those who are not seasoned travelers. The Lion City is a destination for everyone to get to know another culture or simply have a nice holiday.
English is also widely spoken, thus, making Singapore one of the friendliest cities to visit. Enjoy Asia's urban gem and make lasting memories with this essential information for first-time visitors.
Main Image Photo Credit: © iStock/dislentev
About the Author: Valerie Caulin loves the beach and anything historical. She regularly contributes to print travel magazines while featuring stories on her blog, www.valcaulin.com. Follow her on Twitter, Instagram, and Facebook.
Featured Vendor

Get Hertz Discounts
Subscribe to Our Blog!
Like Us On Facebook