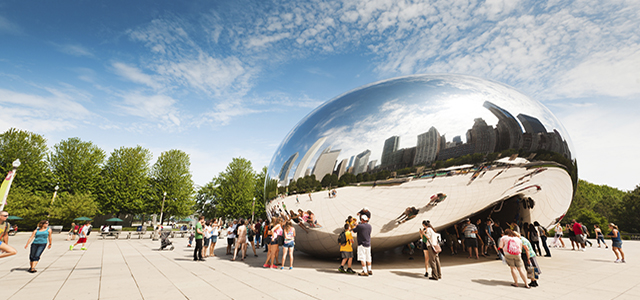 Top Things to do in Chicago
Chicago is a city with an interesting history and a complete offering of things to do for any tourist visiting it. The "Windy City," as it is called, has a beautiful skyline with its towering skyscrapers, lush green parks, many interesting museums and historical monuments with stories that deserve to be discovered.
Visit the Museums
As with all major cities across the globe, Chicago has some important museums that are definitely worthy of a visit. If you like cars, then you should know that in Chicago you can visit the
Volo Auto Museum
, where you can admire various cars, especially American ones from the 1950-1980 period. From classical cars to modern ones, to movie cars or cars owned by famous stars, from a Disney and Looney Tunes characters car display to military vehicles, they are all here, at this museum established in 1960 by the Grams family. There are also collector cars for sale here, if you are interested. Ticket prices are $14.95 for adults, $12.95 for seniors and $8.95 for children.
The
Museum of Science and Industry (MSI)
is a must visit if you want to take a look at some exquisite exhibits, including a German submarine captured during World War II, a full-size replica of a coal mine, a 3,500 square foot model railroad and many more attractive items from the science and industry domains, which makes this museum a great place to learn some new things. Ticket prices are $18 for adults, $17 for seniors and $11 for children.
The
Field Museum of Natural History
, the
Oriental Institute Museum
and the
Chicago History Museum
are other great museums to include on your list of places to visit in Chicago if you are a museum lover. If you are passionate about astronomy and astrophysics, then be sure to also visit the
Adler Planetarium
, America's first planetarium.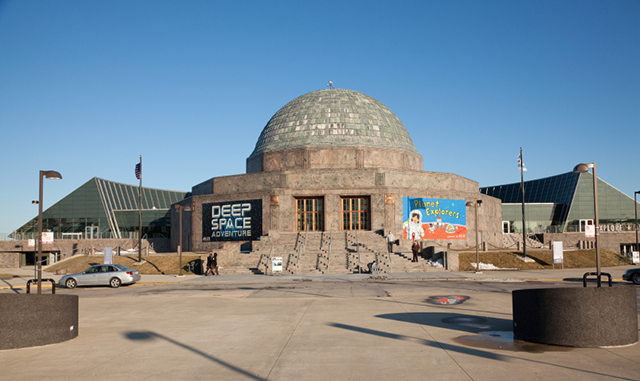 Photo Credit: © iStock/rafalkrakow
See the Open-Air Attractions and Landmarks
Every city has beautiful open-air attractions and monuments and Chicago is no exception to this rule. By chance or on purpose, you could discover the city's parks, the botanical garden and some interesting monuments.
Grant Park
Spanning 319 acres, Grant Park is home to some of the city's most famous buildings and landmarks such as the famous Buckingham Fountain, whose design was inspired by the Latona Fountain at Versailles. Grant Park is also home to the Art Institute and Museum Campus. Many events and festivals take place here during the summer (Taste of Chicago, Blues Fest, etc.).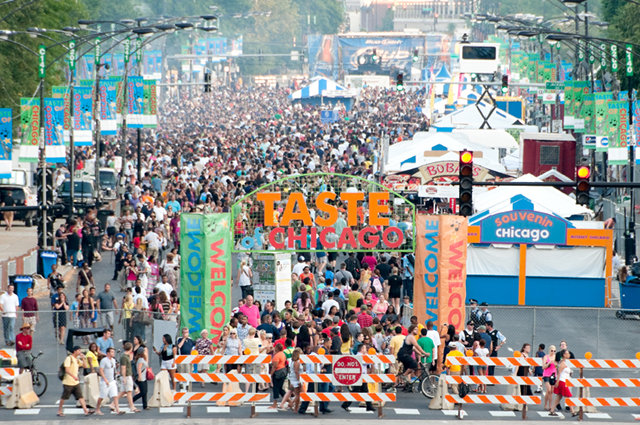 Photo Credit: © iStock/James Anderson
Lincoln Park
Stretching along the edge of Lake Michigan, Lincoln Park is the oldest park in Chicago. This park is a great option if you want to relax, the park is home to several beaches and lush green spaces. You should also head here if you're looking for some bike trails and jogging paths.
Lincoln Park is also home to the Lincoln Zoo, one of the oldest zoos in the country, featuring around 1,200 animals, Lincoln Park Conservatory, Peggy Notebaert Nature Museum and the Chicago History Museum.
Brookfield Zoo
Opened in 1934, the
Brookfield Zoo
is a great place to go with children or by yourself. Using moats and ditches to keep many animals separate (instead of cages), this zoo has an interesting design. It is home to more than 450 species of animals including bears, dolphins, big cats, primates, penguins and more. Ticket prices are $16.95 for adults and $11.95 for seniors and children.
Chicago Water Tower
Water towers used to play an important role in the water systems of many cities across the globe. The
Chicago Water Tower
is a symbol of the city as it managed to survive the infamous Great Chicago Fire. The 154 foot structure is nowadays a landmark of the city and houses the City Gallery, a place where local artists and photographers exhibit their works.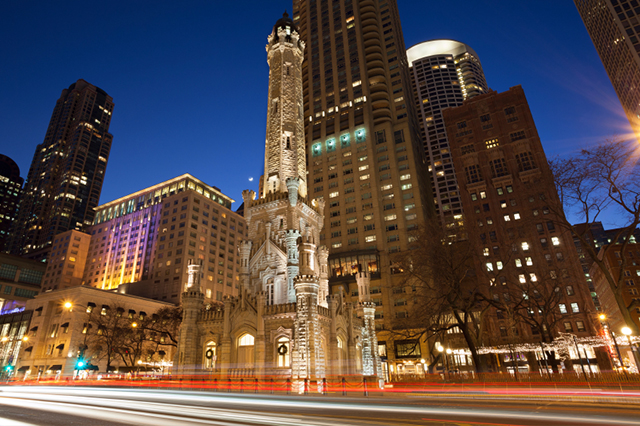 Photo Credit: © iStock/RudyBalasko
The Rookery Building
The Great Fire in 1871 brought significant changes for the city. One of them was the architectural boom, with
The Rookery Building
being a great example from this time. Created by John Wellborn Root and Daniel Burnham of Burnham and Root in 1888, the Rookery Building (a Chicago historical landmark) is a 181 foot-tall building with twelve stories. Nowadays it serves as a business center with many famous companies occupying offices there.
Enjoy a Panoramic View of the City
If you're a fan of admiring the city – and surrounding areas – from above, then you should know that Chicago has several places that offer this. You can pick one – or, why not, go to all of them! What would you say about an observation deck located at the 94th floor of the John Hancock Building?
360 Chicago
(formerly known as the John Hancock Observatory) soars 1,000 feet above Lake Michigan and offers an impressive view of downtown Chicago, the lakefront and four neighboring states. Prices start at $12 for adults and $6.50 for children for one visit.
Another great place is
The Ledge
, a glass balcony extending four feet outside the 103rd floor of the Willis Tower. Prices start at $19.50 for adults and $12.50 for youth. Both places have cafes or restaurants for a longer and more pleasant experience.
Go Shopping
Many people love to go shopping on their holidays. If you are one of them, you should check out the
Magnificent Mile
. Stretching from the Chicago River to Oak Street, this is an upscale section of Chicago's Michigan Avenue and home to galleries, boutiques, and luxury shops.
Chicago is a great city full of American values, hard working locals and the architecture can't be beat. What landmarks will be on your list of places to see in the Windy City?
Main Image Photo Credit: © iStock/YinYang
About the Author: Violeta-Loredana Pascal is a public relations and marketing specialist who also loves to travel. She shares her travelling experiences and tips at http://travel.prwave.ro. You can also find her on Facebook (/TravelMomentsInTime), Twitter (@TravelMoments) or Instagram (@violeta.loredana).
Featured Vendor

Get Hertz Discounts
Subscribe to Our Blog!
Like Us On Facebook