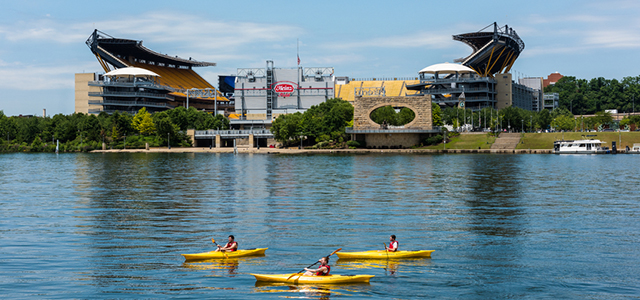 5 Unique Experiences A Local Recommends You Don't Miss in the 'Burgh
Compared to places like New York and Chicago, Pittsburgh is a fairly small city with a fraction of the number of tourist attractions and eateries. And if there's one thing I've noticed since living here for the last decade, it's that the same old venues and eateries always come up on the tourist "to do list" (Primanti sandwich, the Duquesne Incline). So whether you've never been to Pittsburgh before or are looking to change things up on your next trip here, here are five unique experiences you'll only find in the 'burgh!
Carrie Blast Furnace
You can't have the "Steel City" moniker without acknowledging its rich steel making past. While many natives want to move on from talking about the city's former steel days and have outsiders understand that there's more to Pittsburgh than just steel, it's also important that its past is never forgotten. And what better way to see this than going on a tour of the Carrie Blast Furnace. Built in 1907, the furnaces produced iron for the Homestead Steel Works for more than half a century. Not only will you learn about the type of work that went on here, but you'll also be regaled with countless stories of the men, many of whom were immigrants to this country, who made the Pittsburgh area what it was. It's important to move on but more important to never forget your past and heritage either, and a visit to the Carrie Blast Furnace is a wonderful testament to that.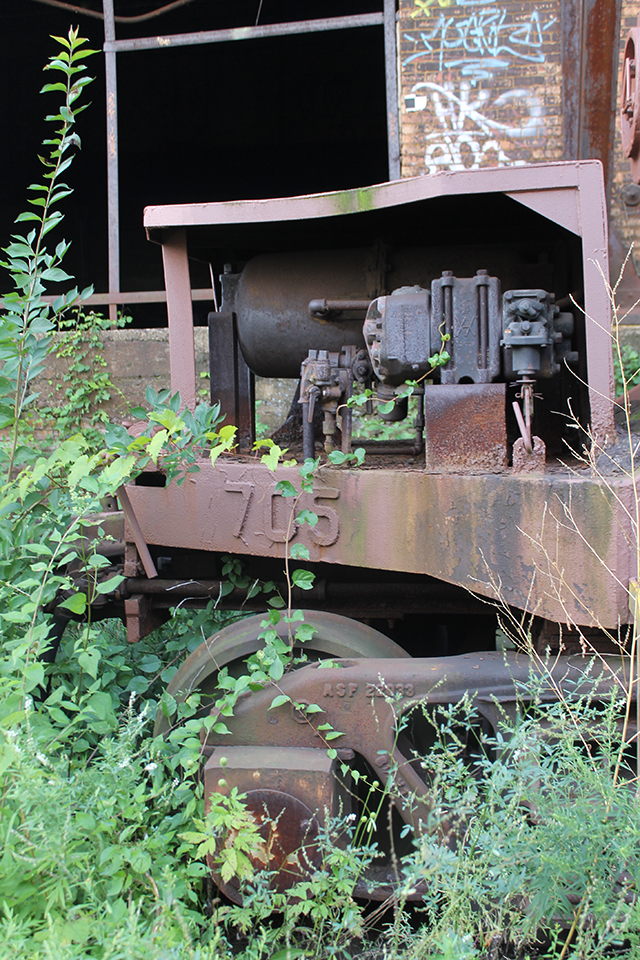 Kavsar Restaurant
When people come to Pittsburgh, the most talked about food item they want to try is a Primanti sandwich. But in all honesty, just say pass (it's a mediocre and definitely overrated sandwich) and instead make your way to Kavsar, a small and inexpensive restaurant serving Uzbek cuisine. While Pittsburgh may not be the ethnic dining hub that a place like Los Angeles is, the fact that it has an Uzbek restaurant is pretty cool. If you have to look up where Uzbekistan is on a map, don't worry. Just know that its cuisine is delicious and you can't go wrong with dishes like plov (a traditional Uzbek rice dish with beef, carrots, and green onions) or manti (steamed dumplings). It's always a wonderful idea to support family owned small businesses but especially when they're a bridge to being able to experience a unique and definitely unknown (to many) cuisine.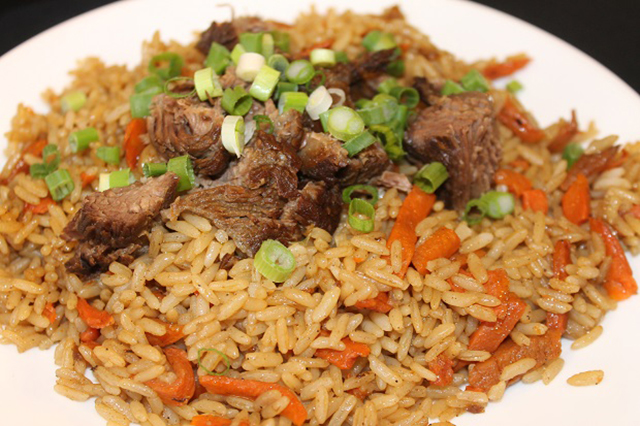 Vanka Murals
If you want to talk about most unknown tourist attraction in Pittsburgh (even by locals too), the Vanka Murals is the winner. While they're housed in a pretty prominent location (St. Nicholas Church, which is easily visible from a major highway), you would never know they're there unless you were told. The murals are the work of a Croatian artist (Maxo Vanka) and are considered to be the Sistine Chapel of Western Pennsylvania. Numbering 25 in all and taking up 4,500 square feet, the murals feature a variety of themes: war, the loss of life, Pittsburgh's immigrants and steel history, and the battle of good versus evil. The murals are one of Pittsburgh's most unique and beautiful gems and there's truly no reason not to visit.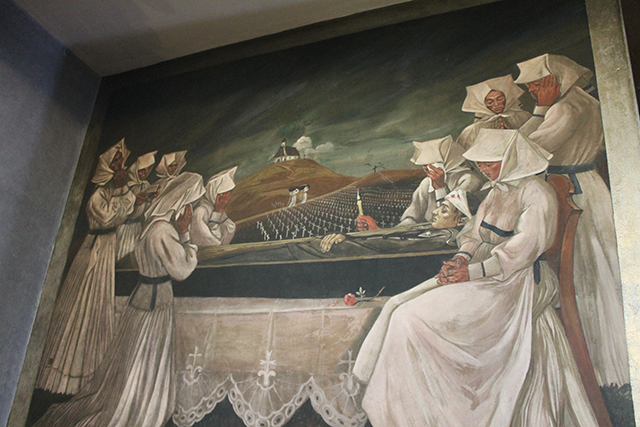 Steel City Sampler's Rust Belt Culinary Tour
While the food tour scene has burst onto Pittsburgh just like it has in other American cities, the Rust Belt Culinary Tour is nothing like "the rest." Its premise is to take visitors to former mill towns near Pittsburgh (the Steel Valley) that were once thriving little urban areas. The tour operator (Pittsburgh Tours and More) wants tour attendees to learn about the different ethnic groups that shaped the area and who also infused a bit of their culture and cuisine right here (Pittsburgh at one time was the Eastern and Central Europe melting pot of immigrant groups). Tour goers are taken to a total of six stops (via a small bus, it's not a walking tour as stops are quite spread out from each other) and besides being able to sample a variety of unique foods, you're also treated to some pretty fascinating modern and historical tidbits as well. The Rust Belt Culinary Tour is a food tour yes, but also one that's equally concerned with educating its visitors too.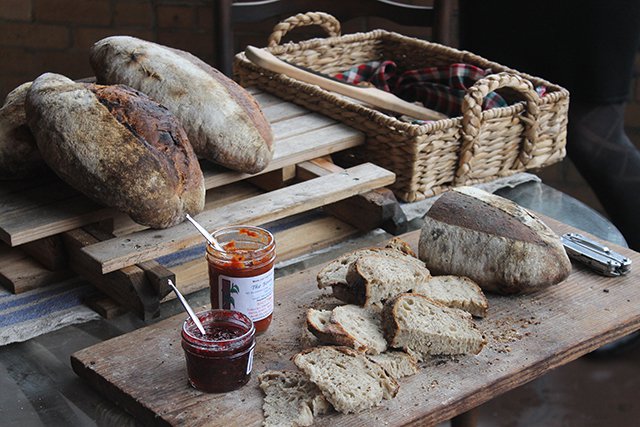 Nationality Rooms
It should come as no surprise that a university as culturally diverse as the University of Pittsburgh, would be home to the Nationality Rooms and yet to non-Pitt students and faculty, they're relatively unknown. The Nationality Rooms are a collection of 30 classrooms in the iconic Cathedral of Learning that depict the ethnic groups that helped build the city of Pittsburgh. The classrooms vary in terms of look and décor but the period depicted in each of the rooms must be prior to 1787 (the year the university was founded). The beauty of visiting the rooms (besides their extremely inexpensive admission price) is that tours are self-guided, so you can spend as much or as little time as you want in each of the rooms. Just be sure you come armed with a camera as you'll definitely want to capture these visually striking spaces.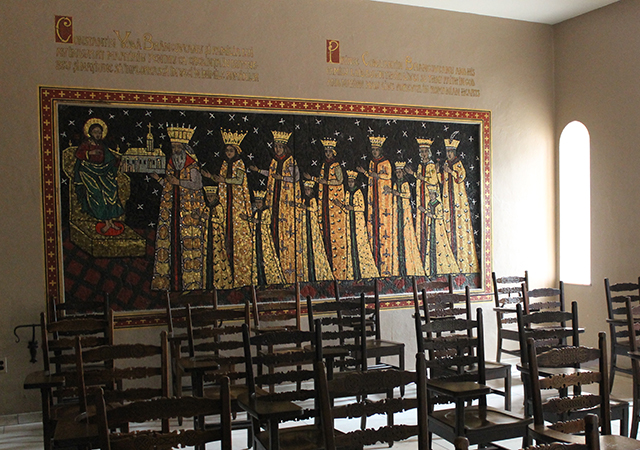 So there you have it, five unique experiences in Pittsburgh that rarely make national media or travel guidebooks and yet they're five experiences you don't want to miss either due to their extreme uniqueness.
Main Image Photo Credit: © iStock/apilarinos
About the Author: Librarian by day, die-hard travel fanatic and aspiring writer by night, Julie is the author of the travel and food blog, The Red Headed Traveler. When she's not traveling she's either testing out a new recipe (she loves making ethnic food) or being a wannabe foodie in Pittsburgh where she is attempting to eat her way through as many restaurants as she possibly can.
Featured Vendor

Get Hertz Discounts
Subscribe to Our Blog!
Like Us On Facebook