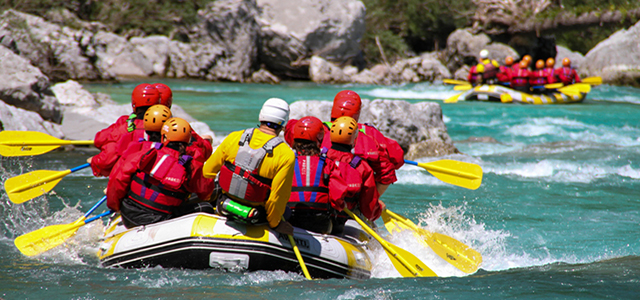 Embracing Colorado's Wild Side: White Water Rafting in Durango
Surrounded by the stunning San Juan Mountains, Durango is a small city in the state of Colorado and is well known for its links to the mining industry back in the 1800s. Nowadays, Durango is home to a number of colleges, bars, shops and restaurants and has a population of over 17,000 citizens. Nestled in the Animas River Valley, Durango offers a multitude of water sports and outdoor activities for thrill seekers and adventure lovers alike. Visitors can go hiking, mountain biking or rock climbing and can enjoy year round river fishing. The Animas River, or El Rio de las Animas (River of Souls) as it's also referred to, also offers canoeing, kayaking and white water rafting.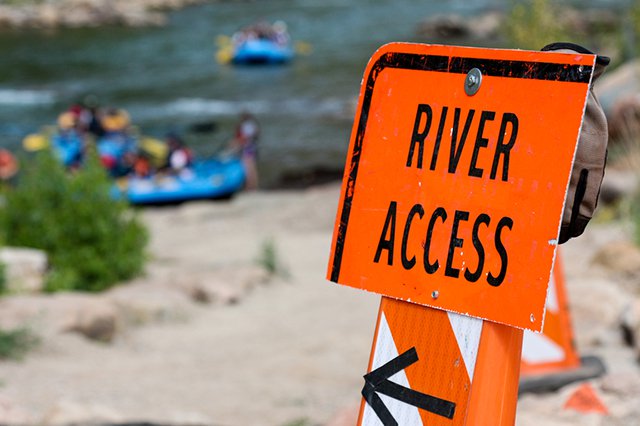 Photo Credit: © iStock/KaraGrubis
I took part in my first ever white water rafting experience in Durango itself, right on the Animas River, and had the time of my life. I got soaked through, braved class 3 and 4 rapids and rode through the water at high speeds – and that's no easy feat in a river that's 27 miles long and over 2,000 feet deep in places. We were split into teams of eight on each raft and were each given large oars for which to steer the raft with and ride the waves. We were fitted with life jackets and helmets for safety and were given full briefings before stepping foot onto the rafts. Our instructor was ever present at the rear of the raft and shouted commands every time we were required to steer, row or manoeuvre in any way, shape or form!
Our course on the river passed through no less than six 'water parks' all at different class levels including heavy rapids, large holes and fast moving streams. For a first timer, and someone who has zero arm strength or swimming ability, I found white water rafting to be one of the hardest things I've ever done in my life. It's physically demanding, and you've got to be able to row as hard as you can to work with the rest of the team to keep the raft moving. It's also physically challenging, especially when the water is freezing cold and you get absolutely DRENCHED from the rough waves. Luckily we didn't fall out of the raft and it didn't capsize, but we had a few close calls and it frightened the hell out of me – I am not a strong swimmer at all and was terrified of ending up in the murky, fast flowing water!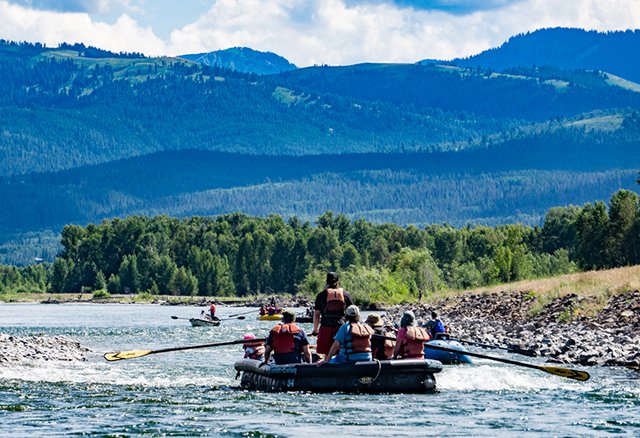 Photo Credit: © iStock/Michael Turner
The activity lasts for around an hour in total, and you're then ferried between the center and the river on one of the tour buses with your driver and instructors for company. The instructors were fantastic – so helpful in terms of making sure we were doing everything correct, and so knowledgeable when we were asking questions about the river and the local Durango area. We actually met our instructors the night before as we ended up bumping into them at a local bar so we didn't feel like strangers when we stepped on the rafts for the first time!
White water rafting taught me a lot. It made me realize I loved the water, and it made me realize that I am stronger than I think – who knew someone as small as me could steer an entire raft?! My lack of swimming was something I was really weary of; I don't have any confidence in my swimming ability but our instructor made sure that I was in good hands and I'm 100% sure I would have been rescued safely had I ended up in the water at any point! The activity was so far from my comfort zone but I really threw myself into it and had such fun along the way.
If you're thinking of embracing Colorado's wild side and doing some white water rafting yourself, go and check out
Durango Rafting
– prices start at $30 per person.
Main Image Photo Credit: © iStock/bojanrue
About the Author: Jess is a 22 year old travel-obsessive, always planning her next adventure! She loves ticking iconic landmarks off her bucket list and has a particular passion for fun filled European city breaks. Follow her latest news over on her travel blog 'Journeys with Jessica.'
Featured Vendor

Get Hertz Discounts
Subscribe to Our Blog!
Like Us On Facebook