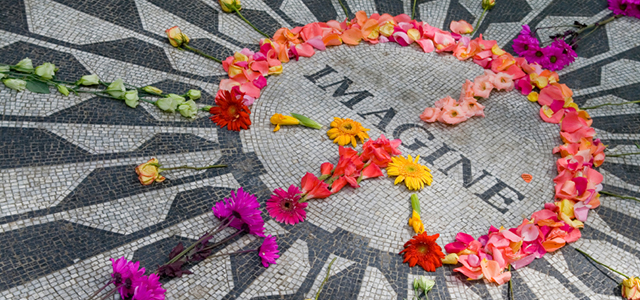 Top 5 Rock and Roll Road Trips
For decades, fans have piled into their cars and driven hundreds of miles to catch a glimpse of their favorite bands. Music pilgrimages have become a pivotal rite of passage to connect with artists and pay tribute to lost legends. Whether you're a rolling stone or an armchair enthusiast hoping to hit the highway, check out these supreme sonic odysseys.
1. Strawberry Fields Forever
Channel the spirit of John Lennon at
Strawberry Fields
in Central Park, New York, a sanctuary of towering elms, immaculate lawns, and the introspective Imagine mosaic that serves as a memorial to the masterful tunesmith. Devotees congregate twice annually on October 9th (Lennon's birthday) and December 8 (the anniversary of his untimely demise) to light candles, place flowers and gather in song. Cross Central Park West at 72nd Street to give pause at The Dakota, the former Beatle's bittersweet address and the site of his murder, where Yoko Ono still resides.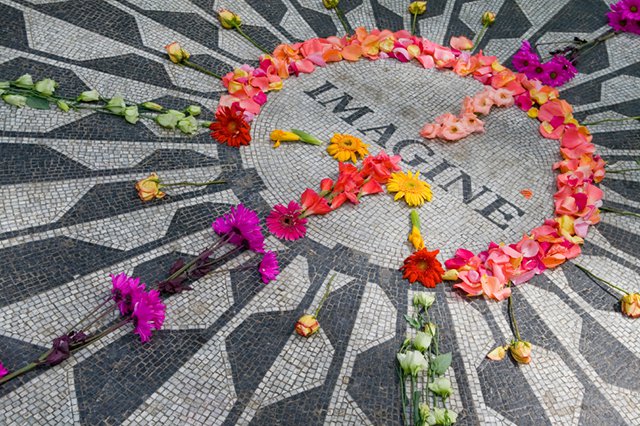 Photo Credit: © iStock/Marcio Silva
2. Going to Graceland
Every king has a castle and Elvis was no exception. Die-hards and the curious flock to
Graceland
, the Memphis mansion as audacious as its flamboyant homeowner. This 1970's time capsule best captures Presley's garish taste in the famed Jungle Room, with its green shag carpet, exotic curios, animal print furniture and a functioning waterfall. Stand toe-to-toe with bejeweled jumpsuits and walls of gold records, then stroll through the backyard Meditation Garden to commemorate the phenomenon in his final resting place. For a real treat, nab a ticket with on property access to Elvis' vast automobile collection and two private planes.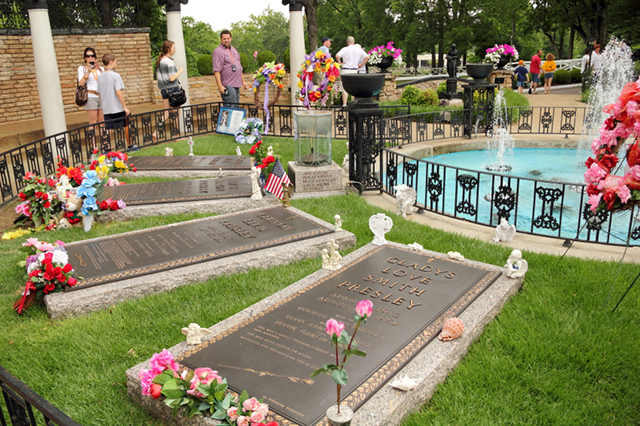 Photo Credit: © iStock/Simplyphotos
3. GRAMMYs in La-La Land
Hotel California may be a state of mind, but the
GRAMMY Museum
is an institution dedicated to the preservation of music history. Learn about winners and nominees of this prestigious award, such as the Supremes: the Diana Ross-led, Motown legends who transformed fashion while charting 12 number-one singles. Reminisce with the King of Pop with signature items from his
Thriller
letterman jacket to his trademark fedora. Discover the secrets of the recording process in a self-contained pod, then test your vocal chords and mixing skills in your own private, downtown Los Angeles studio.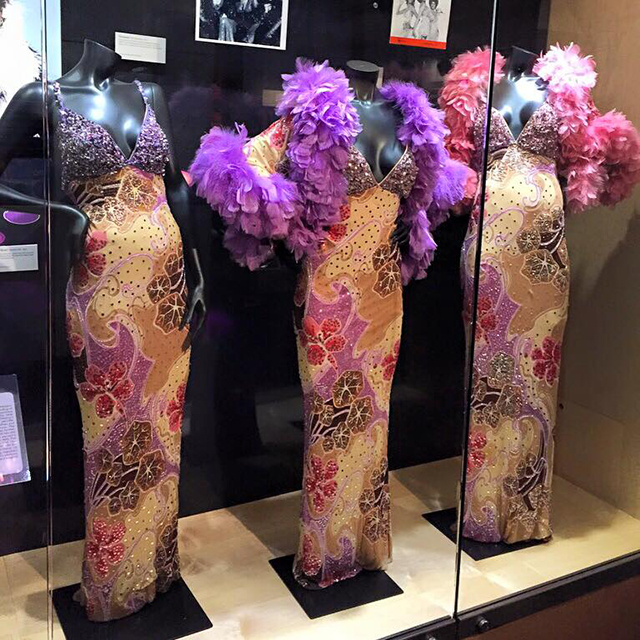 Photo Credit: Facebook/TheGrammyMuseum
4. Smells Like Seattle
Celebrate Kurt Cobain, Krist Novoselic and Dave Grohl in the city where these grunge giants got their big break. The
Experience Music Project's
permanent exhibit,
Nirvana: Taking Punk to the Masses
, offers an intimate, interactive portrait of the band's sojourn from the underground scene to the mainstream. Memorabilia includes never-before-seen polaroids, handwritten lyrics and over 150 instruments in various stages of destruction. Don't miss Cobain's cardigan worn at
MTV Unplugged in New York
and the transparent angel mannequin featured on stage during the
In Utero
tour.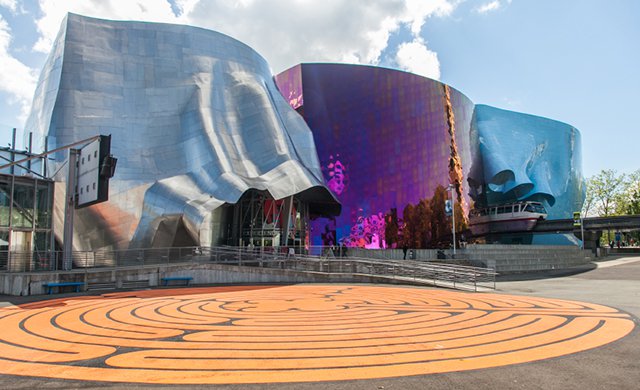 Photo Credit: © iStock/fdastudillo
5. Cleveland Rocks
You don't have to be inducted to enter
The Rock and Roll Hall of Fame and Museum
. This glass shrine soars above the urban shores where the phrase "rock and roll" was first uttered. Informative installations trace the genre's roots, transport you to seminal cities, and focus on luminaries like Janis Joplin and Jimi Hendrix. Remarkable relics include Johnny Cash's acoustic guitar and Ringo Starr's drum head from
The Ed Sullivan Show
. Be sure to catch
Hall of Fame Film
, an immersive, triple screen experience starring the artists who have been memorialized in its hallowed halls.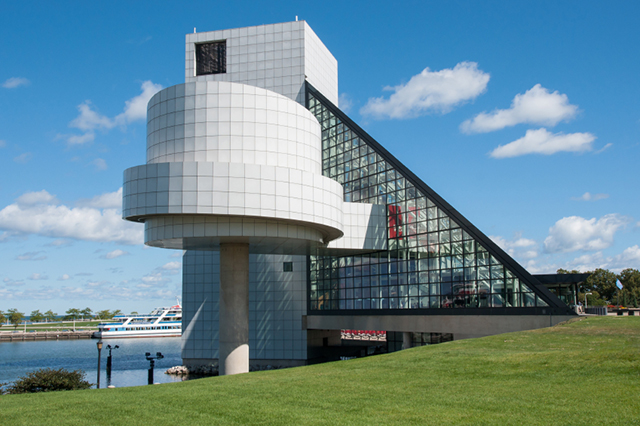 Photo Credit: © iStock/StonePhotos
So remove those headphones and ramble on to wherever the music takes you!
About the Author: Scott Josephson is a New York based writer who has visited all 50 States. His passion for music inspired him to drive to Graceland and the Rock and Roll Hall of Fame. His next goal is to visit all seven continents. When he's not on the road, Scott enjoys reading mind-bending science fiction and attending concerts and cultural events.
Featured Vendor

Get Hertz Discounts
Subscribe to Our Blog!
Like Us On Facebook