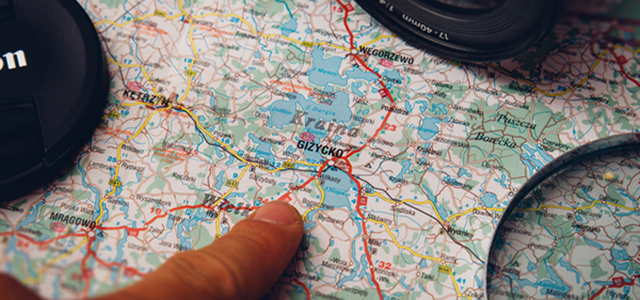 5 Tips to Have A Stress-Free Road Trip
Not everybody is gifted with a structured mind and the power of planning. However, planning ahead of your road trip can spare you stress, time and money. This is why we have collected a few tips on stress-free road trip planning to help you on your way. From preparing your car, to planning your route, and organizing your baggage: this is how you plan a road trip successfully.
1. Get Your Car Checked
Start with the basics and make sure your car is ready to go. Seeing that some unexpected surprises can come your way, make sure to take it to the garage ahead of time. Get your oil checked, stock up on emergency gear and watch a few YouTube-tutorials on how to change a tire (just in case). By taking care of these check-ups beforehand, you just might save yourself from getting into real trouble on the road.
2. Prepare for a Breakdown
It can happen to everybody, including you. You're cruising on the highway for hours, singing along to your favorite songs when all of a sudden your car starts to sputter. Make sure you're always aware of the nearest gas station, especially when driving through the dessert and at night. Also, leave room for extra tires. We know you would probably like to use that space for baggage, but being stranded in the middle of nowhere with a flat tire is way worse than not bringing that extra pair of shoes.
3. Organize Your Car and Baggage
Especially if you're planning on road tripping with the family, you've got quite a lot of baggage you have to fit into your car. Planning where to put what luggage can save you quite some time and frustration, as you won't have to take out all the heavy suitcases in search of one bag. One personal tip my family has always used on longer road trips, is to have "night bags." Aside from us having our suitcases with all of our holiday clothes, each member would pack a night bag, with one change of clothes, undies and toiletries, which will take you through one night. Simply place it on top of the suitcases, drive up to your hotel, grab your bag and you're ready to go.
4. Plan Your Route
It might sound fun and adventurous to go on an unscripted trip, but it isn't so fun anymore when you're out of gas or completely lost. Start by doing a little research on where you want to go. Find your end destination, and grab a map. Then follow the most logical route from your start location, and research the places along the way to see if they are a destination you'd like to visit. Then research the area of the destination you're going. For example: Google search "Must see in Northern California" or "Things to do in Washington" when you're doing your research to see if you can take little detours on your road to your end destination. This way you make the most of your trip, by cramming in all you want to see in a logical way. We also always like to see how many miles we have to drive, how long it will take us and how we can avoid traffic jams (and also: where to stock up on snacks!).
5. Save Money
Another important part of a road trip is money. Make sure to plan up front how much money you will need. Pack your meals at home if possible so that you don't have to spend that much money on food. Plan ahead where the cheapest gas stations are so you know when to stop for gas. Also, keep in mind that some sights and museums might have days with free entrance. So, if you're sure you want to visit something, see if they have one of those days as well.
With these tips, you can start preparing for a perfect stress-free road trip. Don't forget to make a road trip playlist so you can sing along with your favorite music! There is no problem that a bit of loud car singing can't solve!
About the Author: Milou van Roon runs a Digital Media Agency called Explorista Media that is dedicated to making travel brands into online rockstars. She's hardly ever home in The Netherlands, and regularly abuses the European low cost flights under the excuse of 'blogging about it' on budget travel blog http://explorista.net. Be sure to follow her adventures on Instagram (@Explorista).
Featured Vendor

Get Hertz Discounts
Subscribe to Our Blog!
Like Us On Facebook