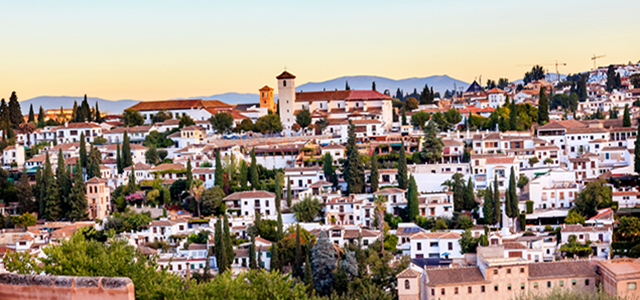 Road Tripping Costa del Sol, Spain: 5 Places You Don't Want to Miss
Where can you hike through snow-capped mountains and lounge on sunny beaches within a few miles of each other? How about experience palaces and towns perched on cliffs? All of this and more can be discovered along Spain's Costa del Sol and east coast. So the next time you find yourself in Spain, hop in the car and hit the road!
Ronda
Starting inland, Ronda is one of those town you have to see to believe. Much of its infrastructure and design centers around precarious gorges that surrounding the area, making for incredibly dramatic views. The old city is where the best examples of cliffside drama can be found, especially the Puente Nuevo Bridge and Alameda del Tajo gardens. Besides walking along bridges and roads that border the steep gorges, there is also the Plaza de Toros, one of Spain's oldest bullfighting rings.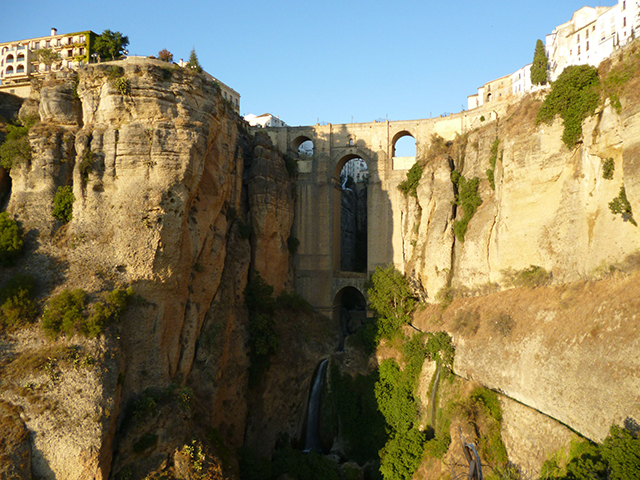 Photo Credit: Eileen Cotter Wright
Granada
A couple hours from Ronda is the city of Granada. While not within the borders of the Costa del Sol, this place is wrapped up in sultry Moorish influence, boasting narrow cobblestone streets lined with colourful marketplaces ad tea houses. This is the perfect place to find some flamenco in the street or in small, intimate clubs. Granada also has perfected the art of tapas, or Spanish appetizers. Many restaurants will offer free tapas when you order a pint at the bar.
Head to the top of the hill and be rewarded with a visit to the Alhambra Palace, rebuilt from a small fortress in the 13th century. You'll need to purchase tickets in advance to take a peek at the elegant courtyard, endless room and awe-inspiring details of Arabic carvings.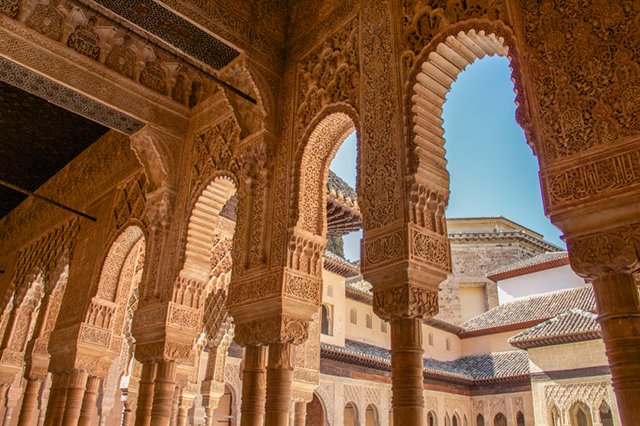 Photo Credit: © iStock/MarcoRof
Malaga
Now it's time to hit the beach. Malaga is the biggest city and hotspot in the region, home to stunning beaches and plenty of Spanish culture. Go straight for the former Moorish fortresses, then have a tapas or four at one of the local bars near the main plaza. The Picasso Museum is another big draw to the area, which is somewhat new and has made the city center flourish even more with guests. For the best overall views of Malaga city, the Castillo de Gibralfaro has a manicured courtyard overlooking the sea below. The city is also a great place to let your hair down for a night out on the town, with tasty drinks and plenty of live music on the roster.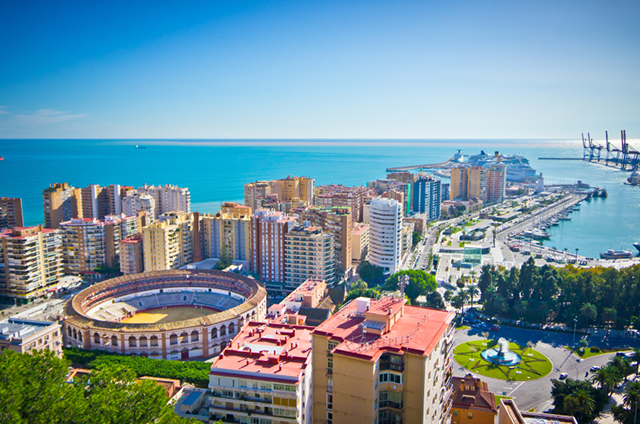 Photo Credit: © iStock/mfron
Nerja
There is nothing better than eight miles of gorgeous beaches waiting to welcome you on your road trip. Nerja is a booming town that was once a small fishing village, but it now plays center stage for tourism on the Costa del Sol. There's a pretty promenade to stroll for views of a Moorish palace and endless miles of the Mediterranean. Despite growing, Nerja has retained its small-city charm devoid of high rise resorts.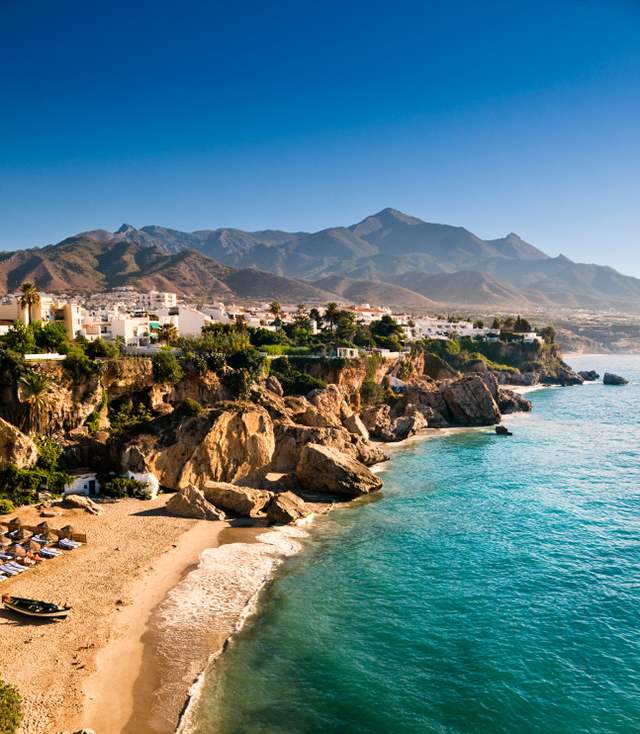 Photo Credit: © iStock/Ivan Bastien
Valencia
This is a few hours north of the official Costa del Sol, but can be reached easily along the direct highway north. It's well worth a visit to the city if enjoying Spain's east coast, as it's full of wonderful things to do with retaining a small-city feel. The highlight is their massive arts, science and aquarium complex. An architectural wonder created by Santiago Calatrava and Félix Candela, it reflects the chic design of the new, modern parts of the city with rounded, white exteriors and a surrounding blue reflection pool.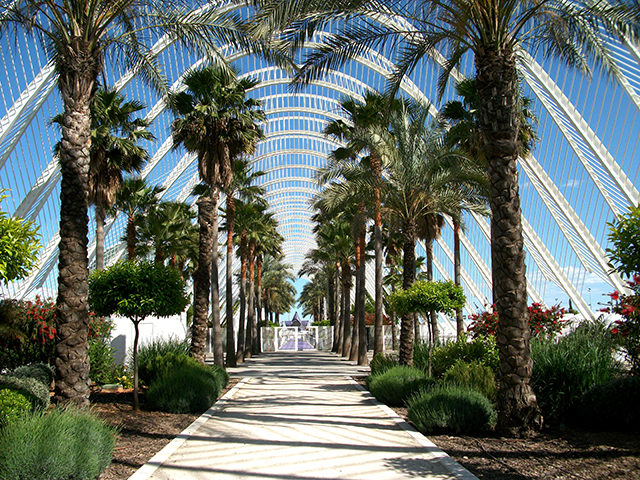 Photo Credit: Eileen Cotter Wright
There are a few large plazas to people watch and unwind after spending time at the art and science center. The Cathedral Quarter is where many locals and tourists alike gather for coffee. If you want to learn more about Valencia's rich past, visit one of the 34 museums the city is famous for.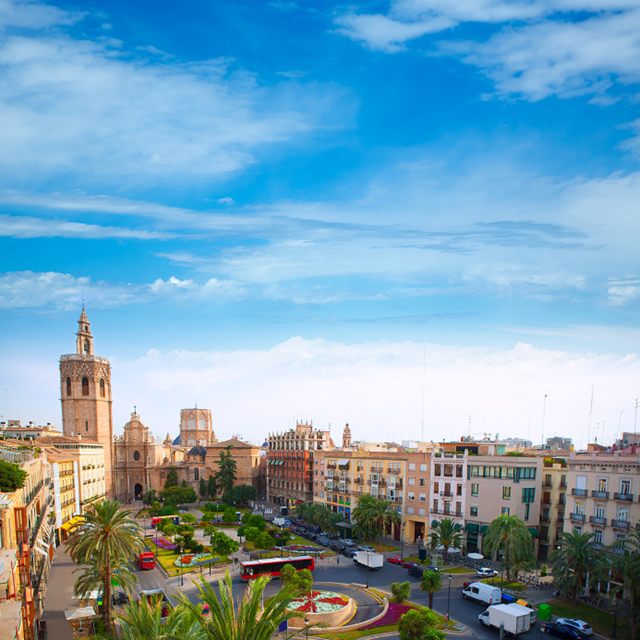 Photo Credit: © iStock/LUNAMARINA
Take your time to savor the wonderful features of Spain's eastern border on a long and leisurely road trip up the coast.
Main Image Photo Credit: © iStock/bpperry
About the Author: Eileen Cotter Wright is a Boston, MA expat living in London, UK as a freelance writer and owner of group travel site PureWander.com. Despite losing her passport the first day she left her home country, she's continued to roam the earth with gusto for about a decade. You can keep up with her hot mess adventures on her personal blog CrookedFlight.com.
Featured Vendor

Get Hertz Discounts
Subscribe to Our Blog!
Like Us On Facebook