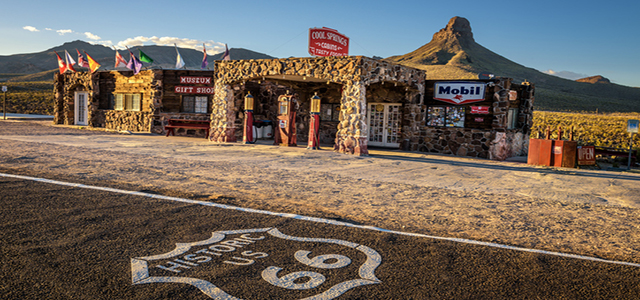 Planning the Perfect Route 66 Road Trip in 6 Easy Steps
Established in November 1926, running between Chicago, Illinois and Santa Monica, California, stretching for almost 4,000 km (almost 2,500 miles) and passing through no less than eight U.S. states, Route 66 is one of the most famous road trips in the world. Both tourists and U.S. nationals can be found taking on the route, many of them opting to do the entire drive, starting in Chicago and finish up in Santa Monica. A number of different methods of transportation have been used over the years to complete Route 66, from camper vans and coaches to sports cars and motorcycles, there's no wrong way to explore this part of the U.S. If you're going to do Route 66, you better do it properly. Here's how to plan the perfect Route 66 road trip in 6 easy steps.
Have a Budget
You really can't plan a trip like Route 66 without having a budget in mind. You need to decide the length of time you're going for (recommended time is no less than two weeks!), the amount of money you want to spend, and the number of people you're going with. Once you've sorted out these factors you can plan your itinerary accordingly, and can really start to get on with your trip.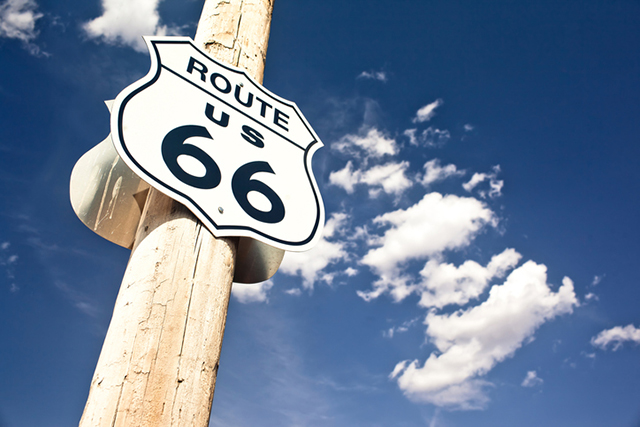 Photo Credit: © iStock/duha127
Pick a Reliable Vehicle
This kind of goes without saying, but having a reliable vehicle is KEY to being able to complete your trip. The route stretches for almost 2,500 miles, passing through some of America's biggest states and most daunting terrain. Obviously you'll be sticking to the roads, but you don't want to be having motor problems along the way, so choose wisely before you set off. Choose accordingly for your group – large groups should opt for a coach or camper van instead of a compact size rental car. Plus with a camper van, you can take turns driving and get some much needed sleep in the comfort of a lay down bed.
Make Plenty of Stops
There are hundreds of gas stations, service stores and motels along the route which will enable you to go at your own pace and take in some great American culture along the way. Making regular stops will enable you to catch up on some down time and alleviate some of the stresses of driving, especially when there is so much road surface to cover, or if you're driving in a foreign country! Depending on the length of time you've planned to take on this trip, you should be able to take regular stops, toilet breaks and lunch dates and
really
enjoy your driving time, as well as stopping for souvenir selfies with the famous road signs along the way – there's nothing worse than rushing!
See the Famous Landmarks Along the Way
No road trip would be complete without passing a few famous landmarks along the way, especially when you're in the U.S. of A! Taking little side-trips is also a great way to break up the journey, allowing you to stop off and spend some time exploring parts of America, rather than just sticking to the interstates and driving all the way through. Popular stops include Chicago (where it all begins!), the Grand Canyon, Santa Fe, Albuquerque, Las Vegas and Los Angeles, but you can tailor your journey to suit your trip. Making extra stops for a night or two will make your trip feel like more of an adventure, and a holiday(!), and will help give you the best experience possible.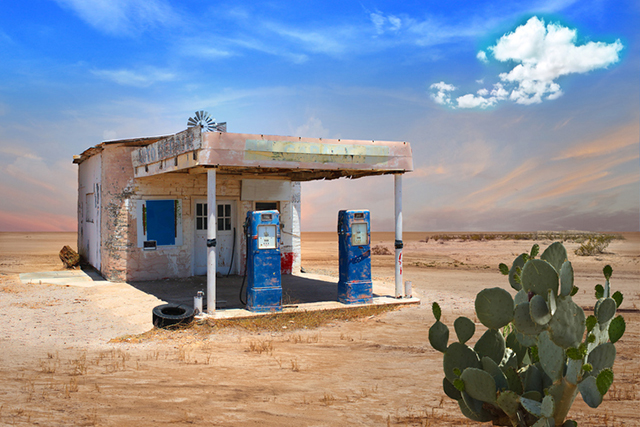 Photo Credit: © iStock/charkeroo
Stock up on Supplies
This goes hand in hand with making lots of stops, but it's vital to have a supply of water, food and first aid essentials when planning your trip. Take blankets in case you need warmth, take extra footwear in case your feet get sore, and don't forget to top up on fuel each time you stop at a gas station!
Book Your Accommodation in Advance
Booking in advance will take away some of the stress of the journey when you're on the road. You may be driving for up to 8-10 hours a day, and the last thing you'll want to do is be traipsing around trying to find some last minute accommodation for the night after a long day. It's nice to have a 'home' for the evening, especially away from your motor vehicle! Motels are a fantastic way to break up the journey and ensure you get a decent night's sleep without breaking the bank. If you're on a budget why not check out one of the many camp sites along the route? There'll be plenty of room for your vehicle, and it's a cheap alternative to hotels/motels along the way.
So there we have it, top tips on how to plan the perfect road trip on this world famous highway. Get your kicks on Route 66 and go have an ADVENTURE!
Main Image Photo Credit: © iStock/miroslav_1
About the Author: Jess is a 22 year old travel-obsessive, always planning her next adventure! She loves ticking iconic landmarks off her bucket list and has a particular passion for fun filled European city breaks. Follow her latest news over on her travel blog 'Journeys with Jessica.'
Featured Vendor

Get Hertz Discounts
Subscribe to Our Blog!
Like Us On Facebook