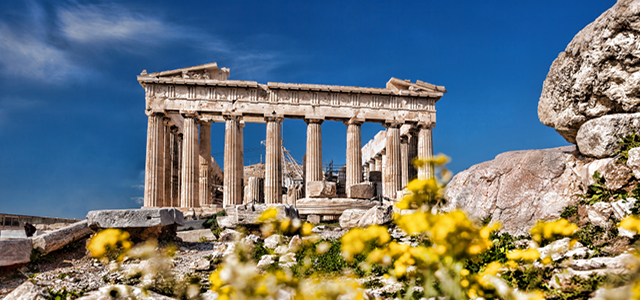 Top 10 Reasons to Visit Greece Now
Greece has been in the news lately for all the wrong reasons and travelers are hesitant to plan a visit. But ask anyone who has been to this gorgeous country recently and you will hear a completely different story. The scenery is still spectacular, the people remain generous and friendly, there's plenty of sun and fun on the islands, and the Acropolis and archeological museums are a must-see for history buffs. If there was ever a time to visit this European gem, it's now. Here, we list 10 reasons why you should book your trip to this magical destination now.
1. Weather is Pleasant Year-Round
Winter is coming, but the sun shines on the Greek Isles, which were untouched by the country's financial turmoil. The hillsides are stunning, the villages charming, the Mediterranean a glittering blue, and the beaches are even more picturesque without the summer crowds. Take advantage of low fares and hotel discounts and enjoy a holiday all to yourself.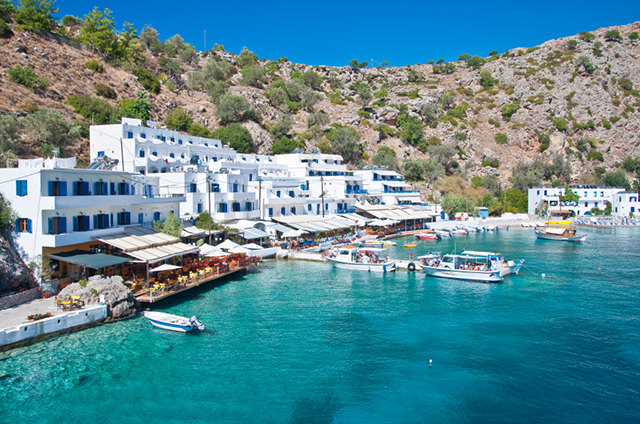 2. Mouth-Watering Food and Drink
The first time you try Greek cuisine, you will feel as if you have gone to heaven. Imagine succulent stuffed peppers, fried feta cheese, savory squid with olive oil, fresh grilled sardines, crispy spinach pies, and sweet desserts like honey donuts! Top off every meal with deliciously strong traditional Greek brandy (raki), made from distilled grapes.
3. Varied Landscapes
With 2,000 unpopulated and 170 populated islands, Greece is a feast for the senses. You may find yourself driving on winding roads to the pink sands of Elafonisi beach or encountering wild kri kri (mountain goats) on a trek through Samaria Gorge in Crete, rock climbing on Kalymnos, admiring the pinnacle-topped monasteries of Meteora, enjoying the hidden coves of sapphire waters in Milos, or swimming to volcanic hot springs with views of idyllic villages perched on the rim of the caldera in Santorini.
4. Greek Hospitality Knows No Bounds
You will find some of the friendliest people you've encountered on your travels. Meeting a Greek family is like having a get together with your own (minus the squabbling and drama). These fun-loving folk will wine and dine you until the sun comes up, telling you stories and cracking you up with jokes. If your stomach can't take any more, they'll convince you that one more glass of wine is just what you need. It's hard resisting their charm. Hotel staff and restaurant servers are extremely courteous and strangers gladly help you with directions. Even if you meet a local sharing their tale of financial woes, there's always a sense of optimism peeking through.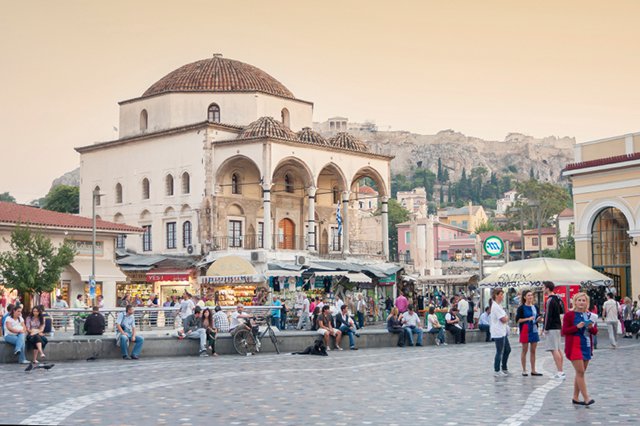 5. Fun for Couples and Singles
Not only is the country safe for solo travelers, visitors will be surprised at how easy it is to make friends. With plenty of tourists from around the world and gregarious locals, there's plenty of opportunities to make connections, especially in Mykonos (known as the party island, where there's always something happening seaside). Couples flock to Santorini, but those seeking an off-the-beaten path destination can visit the unspoiled and rugged island of Folegandros featuring scenic whitewashed hilltop villages.
6. Perfect for Destination Weddings
Those considering a destination wedding should look no further than Greece. With its striking locales, amazing food and service, you'll be happy you chose it for a memory of a lifetime. Annika Schneider, co-owner and wedding planner of Moments Weddings in Crete, said they noticed an increase in the number of requests for the coming years. "Most of the couples are not even concerned, and do not ask us regarding the real situation, before traveling for their wedding," said Schneider.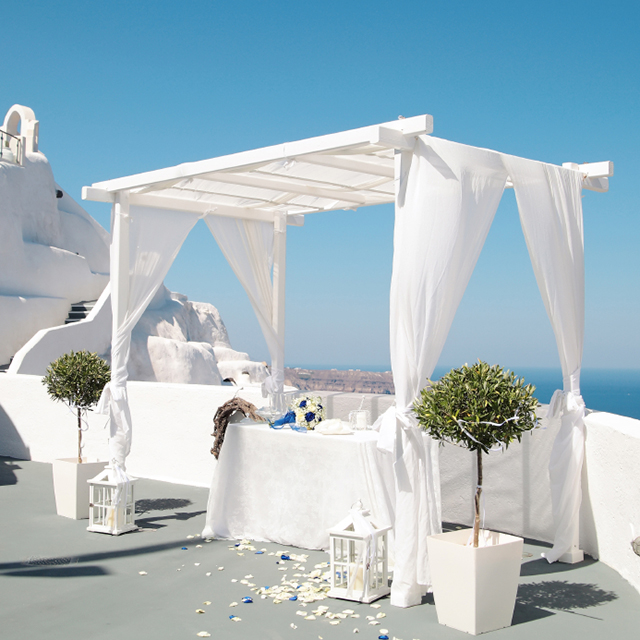 7. Easy on the Wallet
Did you know that the dollar and euro are currently almost identical in value? With an exchange rate like that, it's almost criminal not to spend money on your trip. Dining out and shopping are easy and most established business take credit cards. ATM restrictions apply only to locals. Be sure to bring cash along so you have money without having to wait in line.
8. Vibrant Night Life
New York may be the city that never sleeps, but visit any happening town in Greece and you'll find both locals and tourists partying well into the wee hours, sharing delicious food and good times. Whether you seek a moonlit beach party, rooftop dancing with a majestic view of the Acropolis, or a specialty drink bar, distillery, or an underground wine museum, you won't be disappointed. In Athens, stores and street vendors in the open air markets of Monastiraki remain open late for visitors to shop for items such as handmade crafts, clothes, raki bottles and jewelry. If catching a live performance is your thing, there's no better place than the Theatre of Dionysus, the birthplace of theatre, which offers concerts and plays throughout the year.
9. Archaeological Wonders
Greece has 7,000 years of history and boasts a wealth of well-preserved ancient architecture. Ruins from past civilizations are scattered across the former empire, most famously in Athens, where the mighty Acropolis still overlooks the bustling metropolis. Cities such as Corinth, Delphi, Olympia and Knossos are among the countless archaeological sites you'll find in Greece. Visiting off-season means fewer crowds and nicer weather, making this trip through time more leisurely.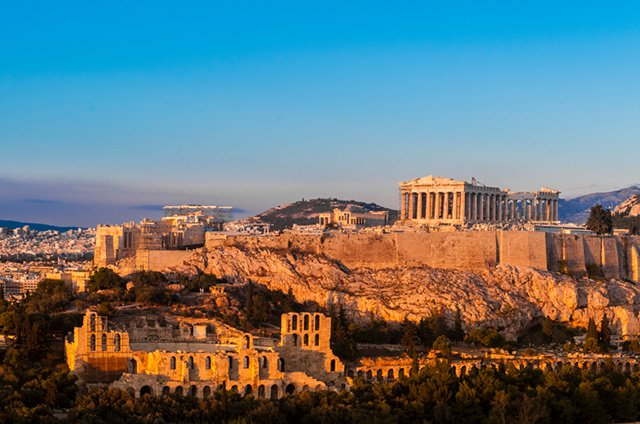 10. Be a Part of History
Greece is currently experiencing tough times and a period of transition, but it's also one of historical significance. Now is the time to show your support for a country in need. Besides, you may even earn bragging rights for being there during a turning point. You'll come away with a better appreciation for the people, sights, tastes, and emotions this wonderful country has to offer.
About the Author: Lavanya Sunkara is a writer based in New York. Her love of adventure has taken her all over the world from Australia to Zanzibar. When she's not traveling, she's hiking with her dog, and planning her next getaway. Follow her on twitter @Nature_Traveler. Read her articles at www.nature-traveler.com.
Featured Vendor

Get Hertz Discounts
Subscribe to Our Blog!
Like Us On Facebook