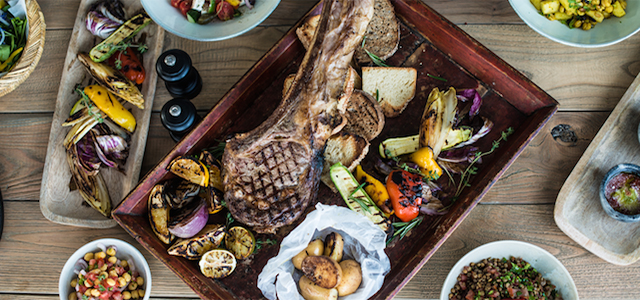 The 6 Best Places To Eat In Mykonos
incredible
food. The island is home to a plethora of great restaurants, beach clubs, bars and food stands where you can indulge in fresh seafood, grilled meats, delectable salads and much more. Find out where to enjoy the best squid, souvlaki and seafood pasta below.
1. Scorpios
Our first pick has it all — you can come here to relax on the beach, have lunch or dinner, get cocktails or full-on party once the sun goes down. This modern-day agora wows with its stunning seaside outdoor location and the place isn't just beautiful, your taste buds are also in for a treat. Try the octopus BBQ, sea urchin pasta and fish tartare of the day to fully fall in love with all of the ocean delights the island has to offer. Then cap off your meal with a few cocktails and once the sun goes down shimmy up to the dance floor.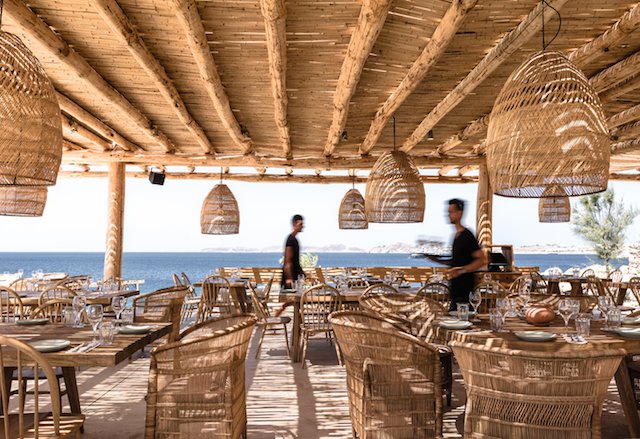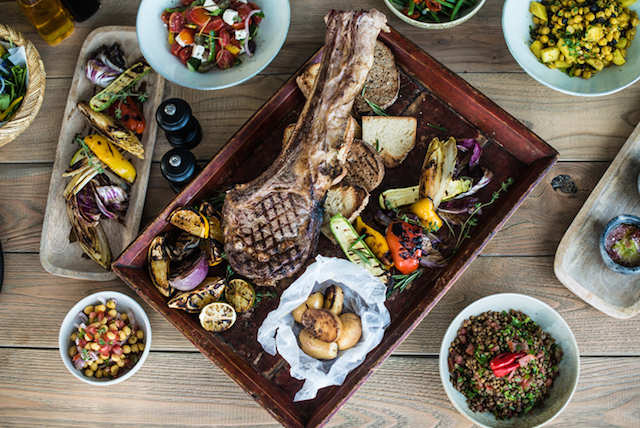 2. Kiki's
Let's say you wake up the next day after your night at Scorpios (which may have led to another party which may have led to you seeing the sunrise, oops) and it's already time for lunch. Head to Kiki's which is located on a secluded beach. It has a simple menu of fresh fish and salads and is the delicious no-frills tavern you'll be thinking about for a long time after leaving Mykonos. You need a car or vespa to get here but it's well worth the trip.
3. Alemagou Beach Bar and Restaurant
There are tons of beach bars and restaurants to check out in Mykonos but Alemagou was one of our favorites. It has a laid-back vibe, beautiful setting and delicious food. We're still thinking about the seafood spaghetti we had there and carefully planning when we can meet with this incredible dish again.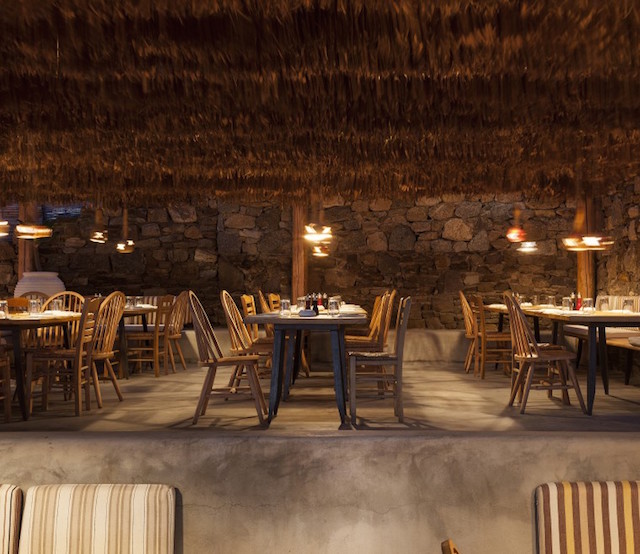 4. Ludmela Taverna Grill House
Eating out can get very pricey in Mykonos, but you can also get great meals for cheap if you know where to look. This taverna is located on the main road between Psarou Beach and Mykonos Town right by the supermarket where you might be getting rosé for your house. Their souvlaki is juicy and tender, and to top things off, served with fries in it. Best of all it will set you back only three euros.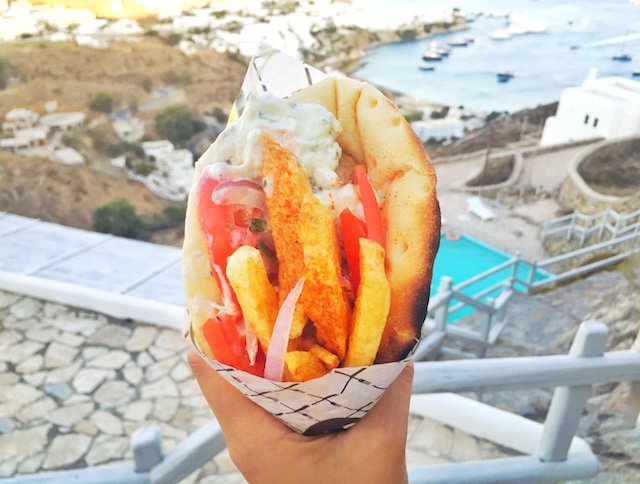 Photo Credit: Kim Jensen
5. Ling Ling
It's unlikely that it will happen, but on those days when you tire of Greek salad, fresh fish and spanakopita, head to Ling Ling which is Mykonos' outpost of Hakkasan for some Pan-Asian treats. Standouts include their dim sum platter (the lobster one is the best dumpling so make sure to snag one), duck rolls, miso cod and curry prawns.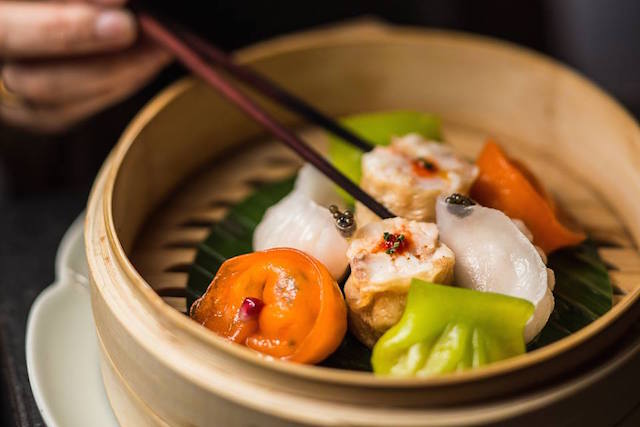 6. Remezzo
This spot in Mykonos Town is perfect for a romantic al fresco dinner. Their moussaka is to die for, as are their shrimp saganaki and calamari served with squid ink. Also try their spicy cucumber cocktail – it's refreshing but with a kick. The scene is beautiful and the perfect place to eat before you head into a night of drinks and dancing.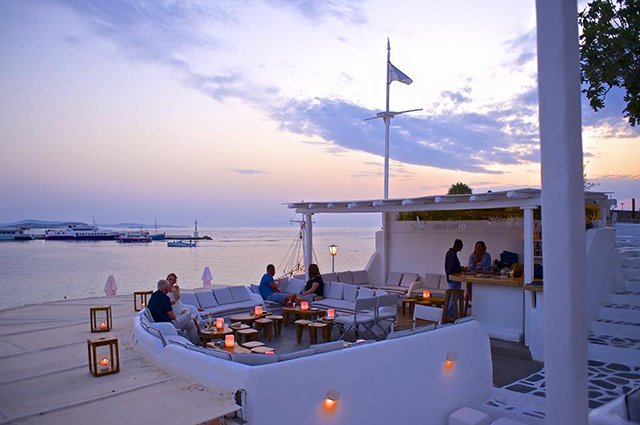 About the Author: Rana Good is a multimedia journalist with an ambitious goal of traveling to all countries in the world at some point in her lifetime. Originally hailing from Switzerland she's made NYC her home but takes every opportunity to discover new lands when she can.
Featured Vendor

Get Hertz Discounts
Subscribe to Our Blog!
Like Us On Facebook