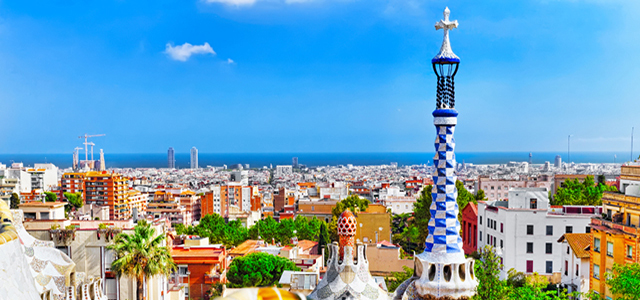 10 Reasons to Visit Spain
Sunny, sunny Spain; the country famed for paella, flamenco and bull-fighting – there are so many things to love about Spain! With such a rich culture and history there's little wonder why Spain attracts millions of visitors from all corners of the globe! There are plenty of tourist attractions found in far flung places across the country; from the cosmopolitan cities of Madrid and Barcelona to the family beach resorts found in the Balearic Islands of Majorca, Menorca and Ibiza. Whatever your holiday needs, Spain offers sun, sea and sangria aplenty!
1. Tapas, Tapas and More Tapas!
The single most popular "dish" in Spanish cuisine is the widely recognized tapas, an enormous variety of snacks and appetizers served together as lunch or evening meals in homes, restaurants and café's up and down the country. The word 'tapas' comes from the Spanish verb 'tapar' which means 'to cover' and many dishes are served in individual ceramic pots with lids secured so as to keep the heat in. But tapas are served in many forms, both hot and cold, made with meat and vegetarian, and some of the most typical dishes include cheeses, olives, salads, grilled prawns, potato tortillas and chorizo. The most popular dishes include the Spanish omelette (potato/egg fried in vegetable oil), patatas bravas (chipped potato fried in oil and covered in a spicy sauce) and gazpacho (raw vegetable soup with a tomato base, served cold).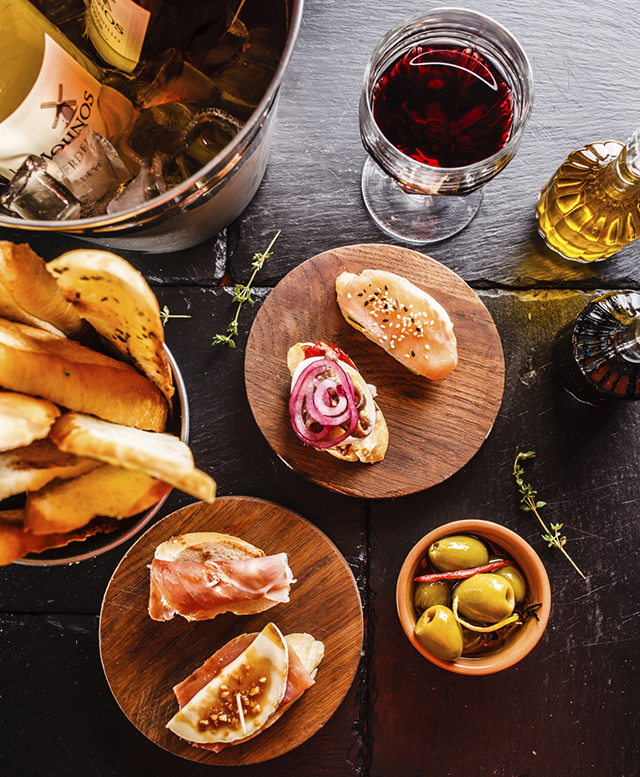 Photo Credit: © iStock/MaximShebeko
2. Fiery Flamenco Dancers… Olay!
Fiery Flamenco dancing is paramount to Spain's culture and history and is one of the most recognized traditions in the world of arts and entertainment. Hugely popular across the entire country, but particularly native to the southern regions of Andalusia and Murcia where the tradition first began in the 1700s, Flamenco includes singing, hand clapping, finger snapping and guitar playing… it's SO much more than just a dance! Theatres and auditoriums across Spain are filled with professional Flamenco shows and attract sell-out crowds week in and week out. Mainly associated with the Romany and Gypsy people of Spain, the traditional dance is taught to children at an extremely young age and takes years to perfect. More recently, Flamenco has become popular all across the world and is taught in non-Hispanic countries as far afield as Japan and the United States. The dance is so cultural to Spain, and the rest of the world, that UNESCO declared Flamenco one of the 'Masterpieces of the Oral and Intangible Heritage of Humanity' in 2010… Olay!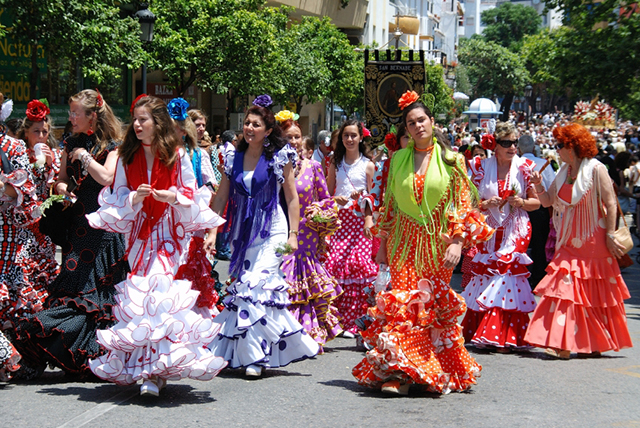 Photo Credit: © iStock/CaronB
3. Beautiful Beaches
Spain is widely regarded as one of the most popular holiday resorts in the world, and it's especially famed for its fantastic range of beautiful beaches with crystal clear waters and breath-taking backdrops. The beaches on the Canary and Balearic Islands are brimming with long sandy coastlines stretching for miles, like the famous Playa de Las Americas beach in Tenerife (the biggest on the island) and the large Playa de Palma beach in Majorca. There's also plenty of hidden coves tucked away in quieter resorts such as Cala en Forcat in Menorca and Es Cana in Ibiza. The volcanic landscapes of Fuerteventura and Gran Canaria showcase tons of unspoilt black sand beaches and offer a different perspective to the typical beach scenery found in mainland Spain and some of the Balearics. Other stunning beaches that are popular with locals and tourists alike include those from the big resorts of Barcelona, Salou and Benidorm as well as the scenic Lloret de Mar, all of which enjoy warm Mediterranean seas, terrific turquoise waters and golden stretches of sand.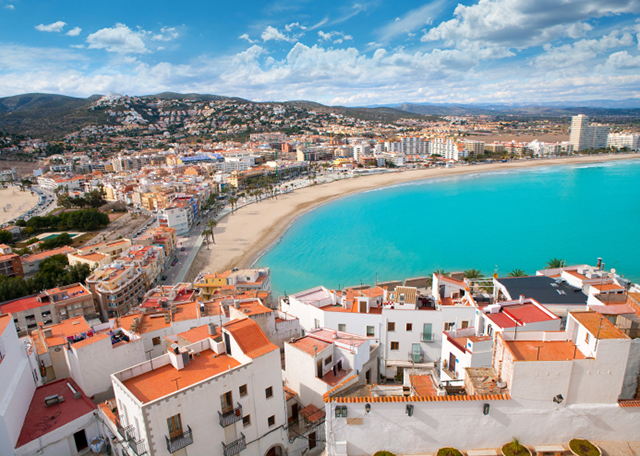 Photo Credit: © iStock/LUNAMARINA
4. A Lifetime of History
With a colorful history dating back to the early Middle Ages, Spain as we know it today was once split into a number of kingdoms which were united under the Habsburg rule in 1516. During this time, the Spanish Empire expanded across the seas into the New World marking what was known as the Golden Age of Spain. This exploration made the country one of the most powerful places in Europe at the time. Spain was involved in all European wars and it was only towards the end of the 17th century when their powers started to fade after the death of the last Habsburg ruler. Their defeats in the French Revolution and the Peninsular War meant that Spain never fully regained its former strength so, broken by the war, the Spanish Empire fell apart and lost all of the old colonies that had been in existence. The Civil War of 1874-1931 between the Nationalist and Republican parties brought no resolution and the war ended in a nationalist dictatorship controlled by fascist Francisco Franco who ran the Spanish government until 1975. After his death Spain was restored to a monarchy and is now led by King Felipe VI.
5. A Cultural Paradise
With an impressive 44 UNESCO World Heritage Sites, the third highest number on the planet, Spain is a cultural marvel with so much to see and do! There is little wonder why the country is one of the most visited across the globe and, along with its fantastic history, Spain proves time and time again how rich and diverse its culture can be. Derived from a range of historical influences, mainly from Ancient Rome and the pre-Roman Celts, many Spanish traditions trace their roots back to language and religion, both of which highlight Spain's rich culture as we know it now. Between 718 and 1492, Spain became much of a Roman Catholic country after the Muslim defeat in the Christian Reconquista. Nowadays Spain is a diverse, multicultural country attracting a range of inhabitants from all ethnicities and religions from Moroccans and Romanians to British and Italian citizens.
6. An Array of Capital Cities
As if Spain's coastal regions and family resorts didn't tempt you enough, the country is also home to a whopping 122 cities in total, with some of them being the most popular tourist destinations on the world. The likes of Madrid, Barcelona and Marbella are all found in different areas of the country and each offer something unique for visitors. You'll also find cities such as Valencia, Alicante, Palma and Malaga all bursting with attractions just waiting to be discovered. From the bustling streets of Barcelona's Las Ramblas, to the long stretches of Marbella's beautiful sandy beaches and Madrid's stunning Royal Palace, Spain boasts some of the most interesting, historic and cultural cities in the world.
7. Bullfighting: A Traditional Sport
Known locally as Corrida de Toros, which literally translates to 'a running of bulls', this bizarre sport has been a historic tradition in Spain since 711AD where the first ever reported bullfight took place to acknowledge the coronation of King Alfons VIII. Bullfighting in Spain is referred to as Fiesta Nacional, or The National Sport, and thousands of Spaniards flock to local bullrings week in and week out for an evening of entertainment. To visitors and tourists from other nationalities, and many Spanish people themselves, the sport of bullfighting is seen as barbaric and cruel to the bulls which, ultimately, are killed at the end of each show. Some 24,000 bulls are killed in front of enormous audiences of up to 30 million people annually, and the bullfighting season is so popular it runs for seven months of the year from March to October. Whether you agree with bullfighting or not, there's no denying that this sport has significant historical and cultural importance for Spain and it is one of the country's most recognized traditions.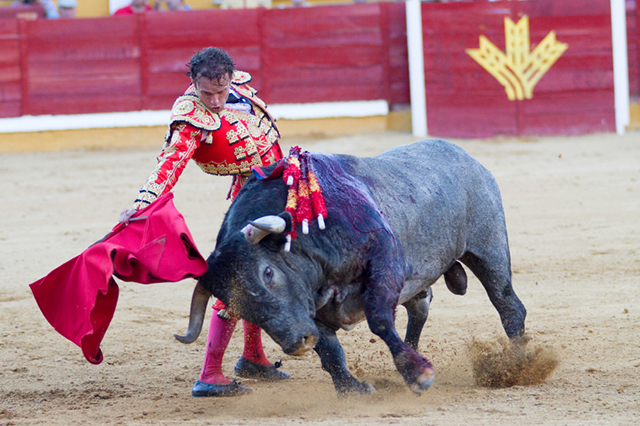 Photo Credit: © iStock/Otografias
8. Stunning Churches
Faith and worship are big in Spain, and religious monuments don't get much bigger than the incredible La Sagrada Familia Cathedral located in the heart of Barcelona. The Roman Catholic Church, designed by Catalonian architect Antoni Gaudi in 1882, it is perhaps his most famous masterpiece and is listed as a UNESCO World Heritage Site. Other famous religious landmarks across Spain include the beautiful gothic Valencia Cathedral, said to be the resting place of the true Holy Grail used by Jesus in the Last Supper, and Madrid's Santa Barbara Catholic Church, a neoclassical style building with history dating back to the 1700s.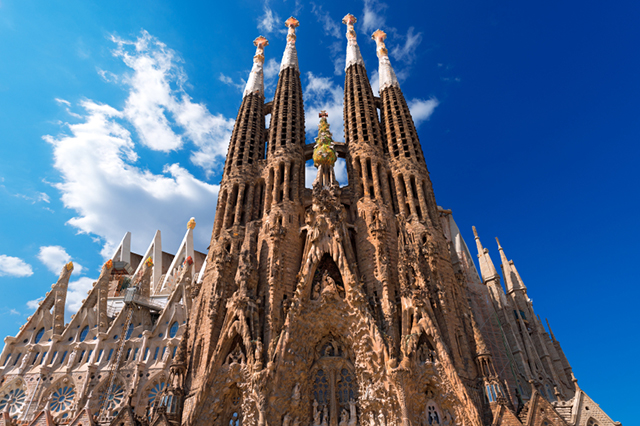 Photo Credit: © iStock/Alberto-Masnovo
9. Temperatures to Suit All!
Boasting a diverse climate, with altitude affecting the weather as the country is the second most mountainous in Europe, Spain is one of the warmest places throughout all months of the year. Even winters in the region are pleasant with mild temperatures. Mediterranean Spain has the highest sunshine levels, with up to 12 hours per day in the summer and six hours per day during the winter months, with rain being very rare. In Southern Spain very hot winds from North Africa can occur and sea breezes can cool down the overall temperature making it much more bearable during the summer months. Central Spain has low rainfall and summers are generally hot, although winter snowfall can be heavy on the tops of the surrounding mountains! The North of Spain sees wet and cloudy weather that is brought on by depressions from the Atlantic Sea, and the summer temperatures are amongst some of the lowest in the country. In winter expect an average of just three hours of sunshine per day. Whatever the weather though, you're sure to have a wonderful time in Spain enjoying its contrasting climate!
10. Friendly Spanish Locals
As well as boasting beautiful landscapes and a wealth of history and culture, Spain is also recognized for its abundance of friendly locals who welcome thousands of tourists year after year to their bustling holiday destinations. Spanish towns and resorts are brimming with friendly shop owners, restaurant staff and tour guides all welcoming people to their homeland. On May 3rd of every year, the small town of Frigiliana, near Nerja, celebrates the Cruz de Mayo festival and all visitors are offered free wine and food and are asked to join the fantastic street party. Tables are set up on every road and residents offer the complimentary food and wine to all who pass through the town, whether they are local or not. Spain is known for its influx of British ex-pats who have moved abroad in search of a better quality of life amid friendly locals and beautiful weather – and to escape rainy England! It's of little wonder why hundreds of British people and those of other nationalities choose to retire in sunny Spain!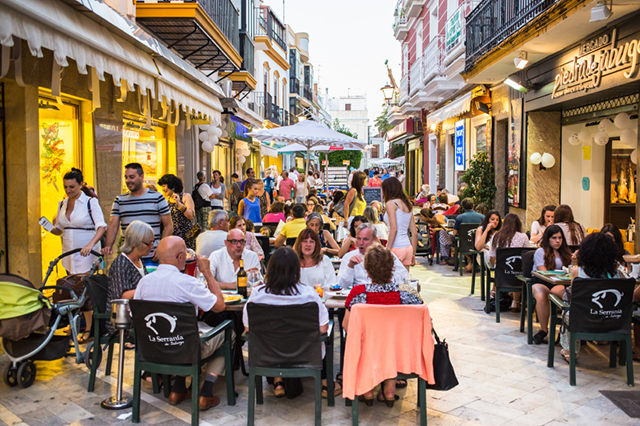 Photo Credit: © iStock/CBCK-Christine
Main Image Photo Credit: © iStock/CBCK-Christine
About the Author: Jess is a 22 year old travel-obsessive, always planning her next adventure! She loves ticking iconic landmarks off her bucket list and has a particular passion for fun filled European city breaks. Follow her latest news over on her travel blog 'Journeys with Jessica.'
Featured Vendor

Get Hertz Discounts
Subscribe to Our Blog!
Like Us On Facebook