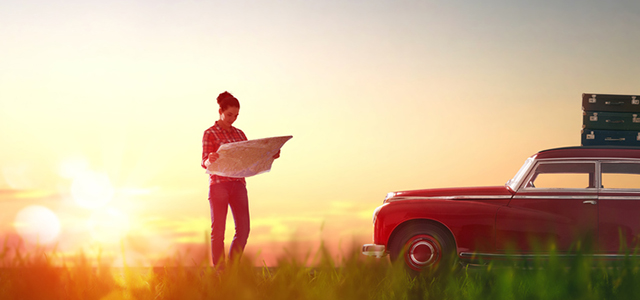 Texas to Florida: The Ultimate Southern U.S. Road Trip with Motel 6
On the list of epic road trips, the ultimate southern U.S. road trip ranks highly! We've created an itinerary for a southern road trip taking you from Houston, Texas all the way to Orlando, Florida, but you'll need at least two weeks. New Orleans, Charleston and Nashville round out this trip, giving you the best of the sights of the south. And most importantly, Motel 6 has some great motels along the route for when you need a much needed break from the road. So, let's see where this ultimate southern road trip will take you!
Houston, Texas
Your adventure starts in one of the bigger cities in Texas: Houston. You can't visit Houston and skip the museums (or the chance to eat some good old Texas BBQ!). The Houston Museum of Science is a place that will make the hours fly by! From mineral collections to paleontology to a six-story butterfly center, you won't be bored. Shoppers rejoice at The Galleria, the largest mall in Texas. To make your stay in Houston complete, a stay in Motel 6 Houston Medical Center - Reliant Park is a great idea. This motel offers you free coffee in the morning to wake up at your own pace, has free Wi-Fi to make researching a lot easier and has a seasonal outdoor pool where you can unwind.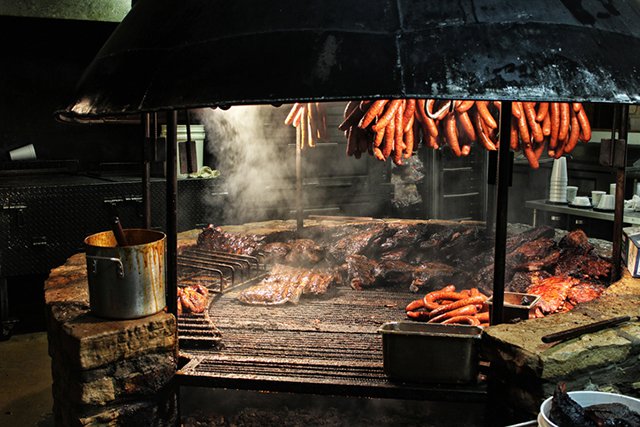 Photo Credit: © iStock/SamyStClair
New Orleans, Louisiana
After about a five-hour drive you'll find yourself in New Orleans, Louisiana. The city's French Quarter is praised by anyone who has visited. The scenery of this historic and oldest neighborhood in New Orleans never disappoints. Thanks to the annual Mardi Gras celebrations, Bourbon Street has quite the reputation when it comes to partying. For a lively night out you probably want to visit Frenchmen Street, which is packed with musical venues and therefor perfect to dance the night away. A stay in New Orleans gets even better sleeping in Motel 6 New Orleans - Near Downtown. Thanks to its central location you're free to discover the city at any given time. And if you're traveling with kids then Motel 6 lets them stay with you free of charge!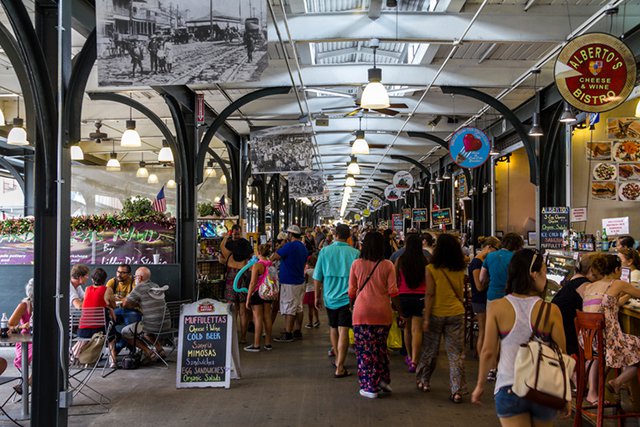 Photo Credit: © iStock/picturist
Nashville, Tennessee
The longest drive of your southern road trip is the one from New Orleans to Nashville, Tennessee. It will take you about a day (eight hours) to drive here. If you're worrying the drive is too long in one go then we suggest a stop halfway in Motel 6 Birmingham! It is completely worth it, though. Nashville is well-known for its country music and welcomes many singers, fans and songwriters year round. And where there is music, there are lots of bars with live acts. If you want to learn more about the musical background of this city then pay a visit to the Country Music Hall of Fame and Museum or the Johnny Cash Museum. Stay at the Motel 6 Nashville - Airport. There is free Wi-Fi available in all rooms and some rooms even have a micro-fridge to keep your own drinks.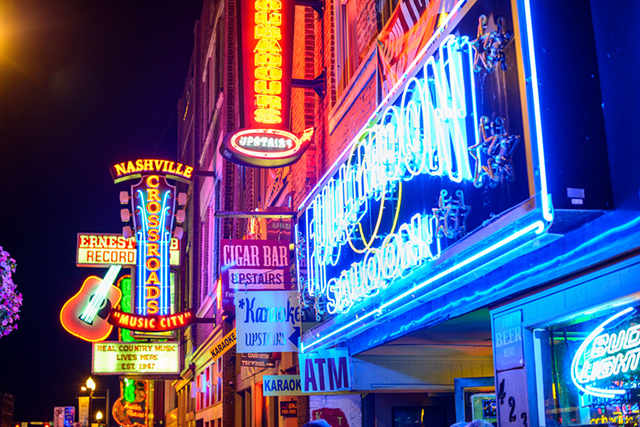 Photo Credit: © iStock/SeanPavonePhoto
Charlotte, North Carolina
When leaving Nashville to travel east to Charlotte, North Carolina, an early start to your day is recommended. It takes about six hours to drive to Charlotte so the earlier you leave, the sooner you can enjoy the next amazing stop on your road trip. Charlotte is a business hub, with many options for tourists. Wander trough the gorgeous neighborhoods and enjoy the restaurants in town. Stop by the Levine Museum of the New South to learn more about the post-Civil War history and visit the NASCAR Hall of Fame and its interactive exhibits that'll tell you more about auto racing. Stay in Motel 6 Charlotte - University with all the facilities you might need. It has free Wi-Fi to learn more about where to go next in town, laundry facilities to make sure everybody is ready for the rest of the road trip and free coffee to wake up at your own pace.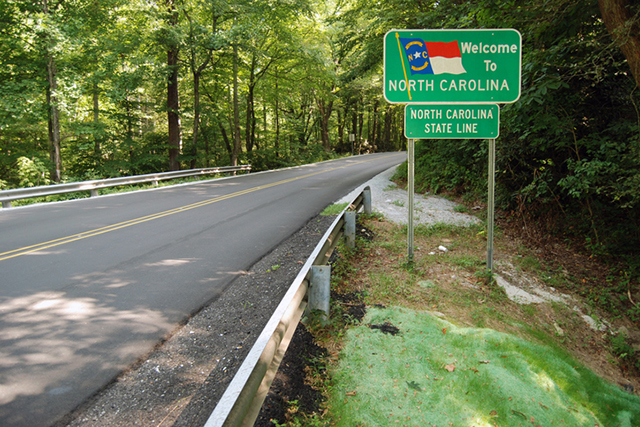 Photo Credit: © iStock/wellesenterprises
Charleston, South Carolina
In a quick hop you'll get from Charlotte to Charleston, South Carolina. After only three hours you'll find yourself in a different state and a new city. Charleston is located on the ocean and gives you the opportunity to unwind from all the driving. In Charleston Waterfront Park you can picnic overlooking the coast. A beautiful and picturesque sight that will give you renewed energy. Don't miss the Magnolia Plantation and Gardens, where you are able to learn more about the history of slavery in South Carolina. When nighttime comes you can get a good night sleep in Motel 6 Charleston South SC. There's an outdoor pool, Wi-Fi options and a restaurant nearby. What more do you need in a motel, anyway?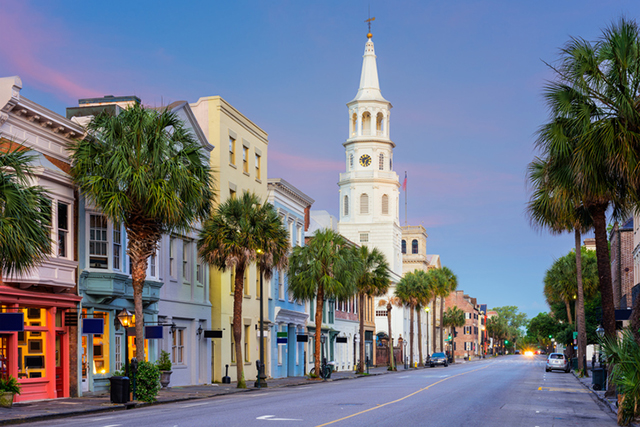 Photo Credit: © iStock/SeanPavonePhoto
Orlando, Florida
The last stop on your road trip is Orlando, Florida. After a six-hour drive, you'll find yourself in the area of Walt Disney World, Sea World and Universal Studios. When staying at Motel 6 Orlando - Kissimmee Main Gate East, you'll reach all those parks in no time. There are over a dozen theme parks in Orlando so no matter who you are traveling with, you'll find something for everybody. The great weather that comes with Florida makes this the perfect last stop on your ultimate southern road trip.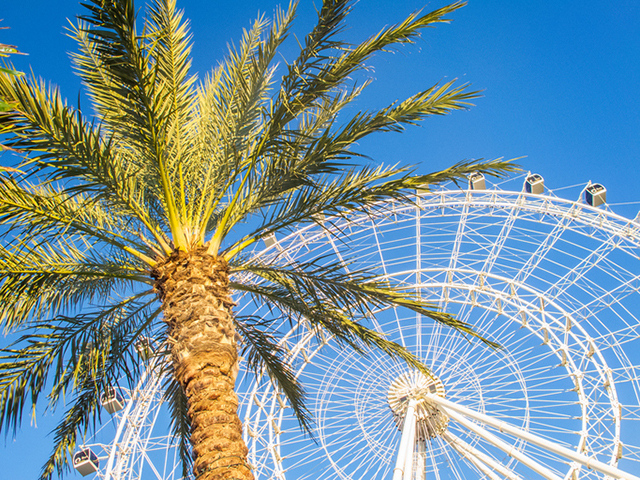 Photo Credit: © iStock/BrazilPhoto
Relax, enjoy and make some great memories!
Using Our Motel 6 Discount on the Road
Use
Motel 6 CorporatePlus Code CPPXQPGK
at any location to save 10% off your nightly rate. Book in advance or just walk in, our member discount works either way.
And don't forget to book your road trip rental car with our
Hertz discount – book with CDP 1261109 to save up to 20% off your rental
.
Main Image Photo Credit: © iStock/Choreograph
About the Author: Milou van Roon runs a Digital Media Agency called Explorista Media that is dedicated to making travel brands into online rockstars. She's hardly ever home in The Netherlands, and regularly abuses the European low cost flights under the excuse of 'blogging about it' on budget travel blog http://explorista.net. Be sure to follow her adventures on Instagram (@Explorista).
This post contains references to products from one or more of our partners. We may receive compensation when you click on links to those products. For an explanation of how ABN works, visit this page.
Featured Vendor

Get Hertz Discounts
Subscribe to Our Blog!
Like Us On Facebook