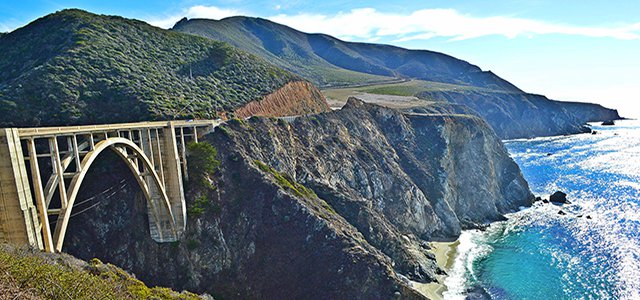 6 Top Road Trip Hotspots Along the Pacific Coast Highway in California
Why would you want to add several hours to your road trip between San Francisco and Los Angeles? Because the Pacific Coast Highway in California has some of the best roadside ocean views in the world. Also known as State Route 1, it's 655 miles of gorgeous scenery along the west coast's best cities, towns and rural nature. So take the long way around, savor the moment and see a little bit of California's beauty.
San Francisco
Although not exactly on the highway itself, most people will start north and fly into the coastal city of San Francisco. It's one of those places where you feel instantly at home. Head straight for the waterline to have fun at a few touristy areas first, like Fisherman's Wharf or an excursion out to Alcatraz. Take a picnic lunch down the Golden Gate Bridge Park, then come back for dessert at the Ghirardelli Chocolate and ice cream shop. Venture further into San Francisco's neighborhoods for an authentic, local experience as well. For instance, the Mission has a thriving Latino culture and some of the best Mexican food around. There are also a few breweries and art galleries in Mission for an active afternoon of exploring.
Monterey
What's not to love about furry otters? These creatures and many more marine life call Monterey Bay home. The big draw in town is the huge aquarium, which plays an integral role in the conservation and education about the local animals. Pass through the countless tanks and exhibits and head toward the back balcony, where you can spot wild floating otters among the seaweed beds in the bay. If hungry, go to Cannery Row for some lunch and shopping, from antiques to fresh fish.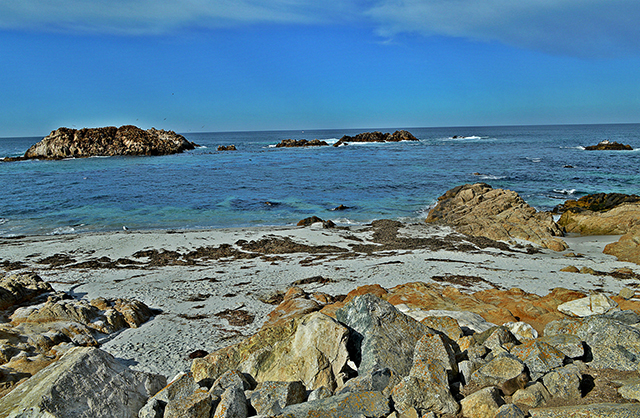 Photo Credit: Eileen Cotter Wright
Big Sur
The landscape comes away from the harbor and ocean by transforming into a magnificent forest. Towering redwoods are scattered throughout this region, often framed by craggy cliffs and moss covered ground. There are about 90 miles along this stretch to explore, so leave lots of time to hit all the hotspots. Check out the small seaside town for a bite to eat, then take one of the hiking trails throughout the Los Padres National Forest. There are several state parks on Route 1 that have marked trails. These can be enjoyed on your own or with a guided tour. Muir Woods is a great place to start.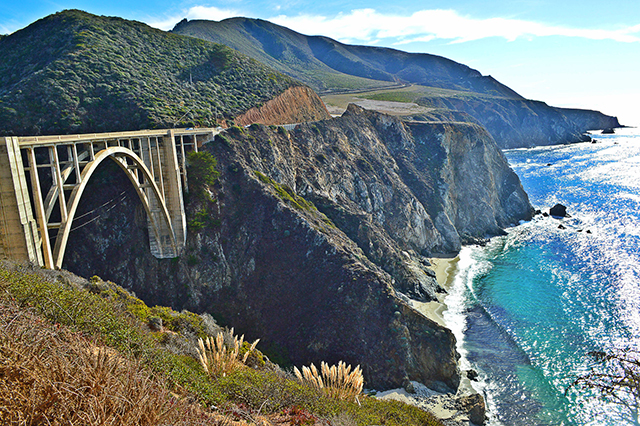 Photo Credit: Eileen Cotter Wright
Pebble Beach
As an iconic stopping point in the Big Sur region, it's well worth having its own notable spot. Pebble Beach is famed to be one of the world's most beautiful golf courses along the ocean, with drivable paths through many of the prettiest areas. Don't forget to snap a photo of the Lone Cypress which has been perched on a cliff overlooking the Pacific Ocean for 250 years.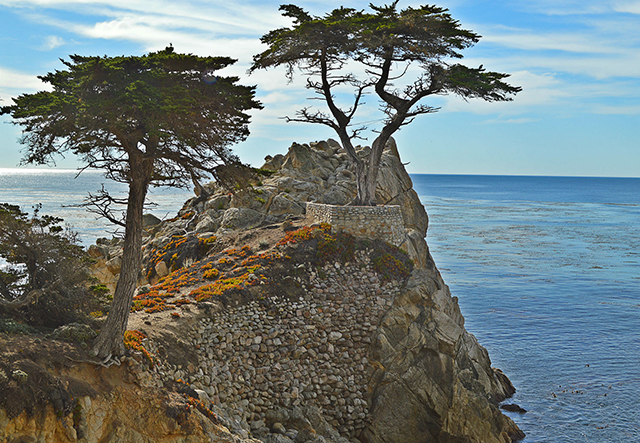 Photo Credit: Eileen Cotter Wright
Paso Robles
Everyone's heard of Sonoma Valley and Napa – but what about Paso Robles? This is another vibrant wine region located about four hour's south of Sonoma. More laid back, relaxed and unpretentious, this part of California is ideal for discovering new varieties and trends that are wallet-friendly and delicious. There are more than 250 vineyards and wineries in Paso Robles, many of which welcome guests to come sample wines and stay for meals. There's even a few properties that maintain hotels and B&Bs for a fully immersive experience. Keep an eye out for Halter Ranch that offers private tours or the Laetitia sparkling wine vineyard down the highway a little further.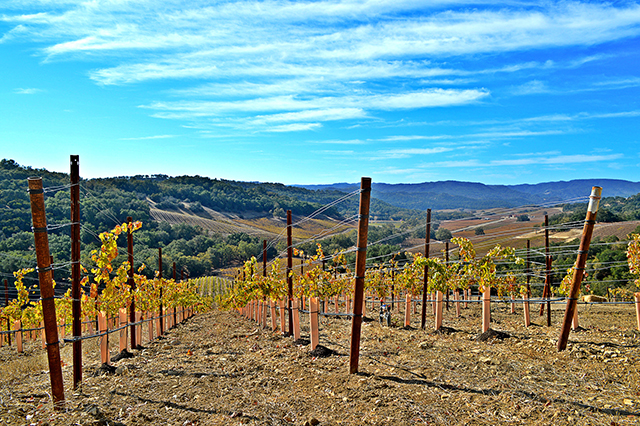 Photo Credit: Eileen Cotter Wright
Marina Del Rey
Most people will want to make a beeline for Los Angeles at the end of their road trip, but it's worth spending a little time at this pretty coastal town just outside city limits. The people are friendly and the drinks flow freely along the main strip of bars and restaurants in Marina del Rey. Hotels are just as luxurious as L.A., but tend to be more affordable. To take a break from the car, you can try some parasailing or a boating excursion from the marina, as the weather is wonderfully sunny year-round.
Photo Credit: Eileen Cotter Wright
Have a blast on your California road trip along the Pacific Coast Highway!
About the Author: Eileen Cotter Wright is a Boston, MA expat living in London, UK as a freelance writer and owner of group travel site PureWander.com. Despite losing her passport the first day she left her home country, she's continued to roam the earth with gusto for about a decade. You can keep up with her hot mess adventures on her personal blog CrookedFlight.com.
Featured Vendor

Get Hertz Discounts
Subscribe to Our Blog!
Like Us On Facebook