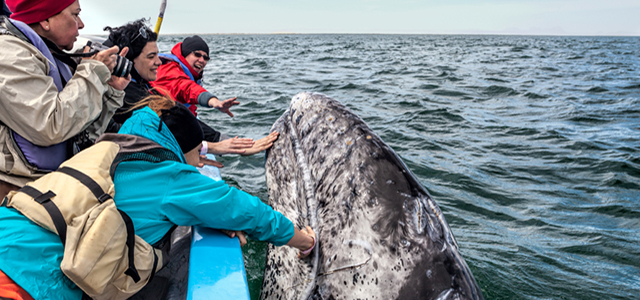 The Ultimate Cape Town Road Trip Itinerary
The Western Cape is a gloriously diverse mix of beaches, mountains, vineyards, rugged coastlines and sleepy agricultural towns all centered around the global city that is Cape Town. The area deserves as much time for exploration as you can afford. There are endless opportunities for discovery, however if you've only got a week on your hands you could do far worse than enjoy these highlights by taking a road trip!
Heading out of the Mother City on your road trip, your first stop is a date with a couple of thousand cheeky penguins! The drive over Chapmans Peak towards Fish Hoek and Simon's Town is sublime, the coastal road hugs the cliffs giving incredible views over the ocean, with plenty of places to stop and take photos or simply soak in the view.
Once you've had your fill of endless vistas, head for
Boulders Beach
in Simon's Town. Home to over 2000 African Penguins (an endangered species), the beach is a lovely sheltered, sandy cove, perfect for penguins and people alike! As part of the Table Mountain National Park Marine Protected Area, the beach is kept spotlessly clean and is an absolute pleasure to visit. A small entrance fee of R60/R30 is charged but watching the penguins dive through the surf and waddle up the beach is a wonderful treat not to be missed.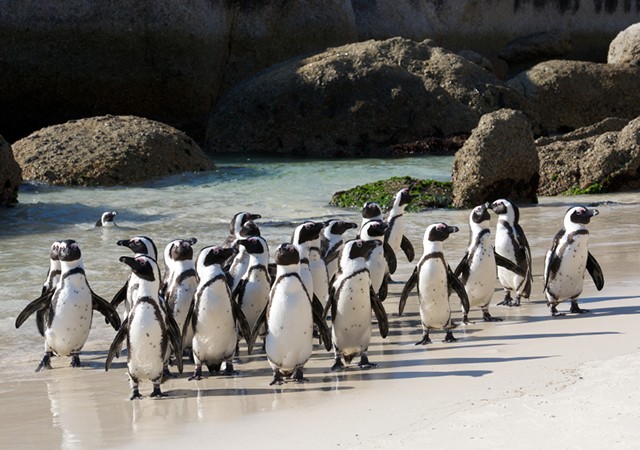 Next drive on to Hermanus to try and spot some animals of a different kind, whales! Prime time whale watching season runs from July to November. Depending on your budget and preference, you can try and spot these magnificent mammals by boat, plane or simply sit on the cliffs and scan the horizon, looking for that tell-tale puff of white water which marks the progress of a Southern Right Whale. If you're lucky, the whale will come right up to the cliffs, performing aerial acrobatics and showing off for the crowds! Stay in the
Harbour House Hotel
which is situated right on the cliffs. You can spend your afternoons swimming in the pool whilst watching whales in the bay, and throw open your windows in the morning to keep an eye out over your morning coffee!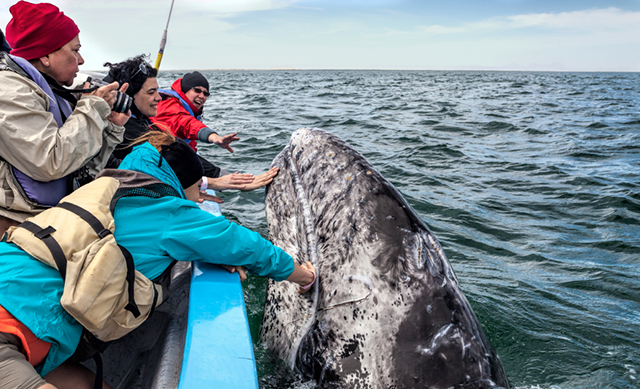 After a final early morning whale vigil it's time to head on to Franschhoek, a little town that's famous the world over for its vineyards, award winning restaurants, sunshine and the most gorgeous landscapes you could wish for. The expectation mounts as you drive from Hermanus through the Hottentots-Holland Mountains and Groenlandberg nature reserve. You'll climb up, and roll down the most stunning mountain roads, passing nothing but empty fields until you crest a final hill and spot the most picturesque town of all nestled down below. Make sure you pull over to take in the view of the green vines spread out below you. I promise that at that moment everything will feel right with the world.
There's enough to keep you occupied in Franschhoek for well over a week. However, if you've only got a few days, here are some highlights. The
Wine Tram
is such great fun! You just buy a ticket, hop on in the center of Franschhoek then chug your way through the vineyards jumping off at whichever vineyard takes your fancy and climbing back on whenever you want to try another one. Make sure you book tickets in advance and try and get up for the first tram of the day, you'll want to get around to as many of the vineyards as possible!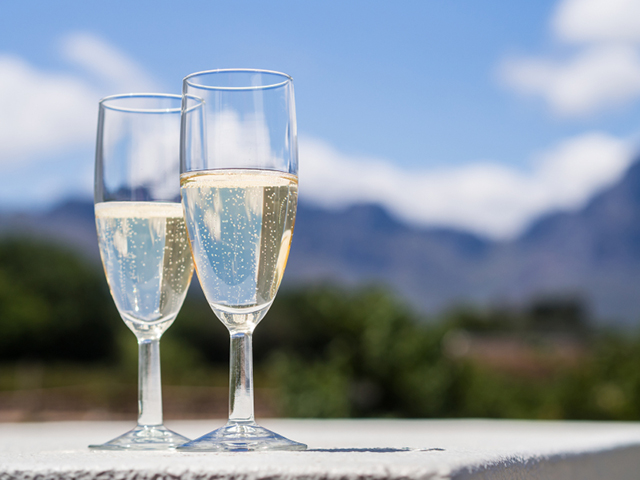 If you fancy trying a different mode of transport,
Paradise Farm Stables
offers fabulous four hour wine tour horseback rides where riders get the chance to explore hidden corners of the vineyards, ride through glorious woodlands and stop at two vineyards to enjoy private wine tastings. If riding isn't your thing, there are plenty of opportunities for walking and
biking
around Franschhoek meaning that you can leave the car at home and enjoy a glass of wine or two.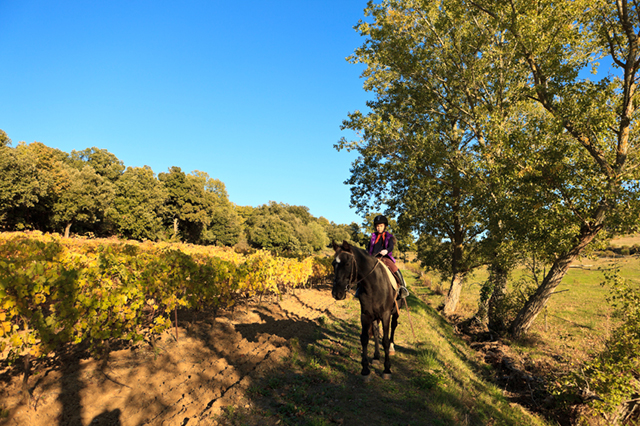 Franschhoek is known for its fabulous food and it's well worth planning some dinner options before you go – the most famous spots get booked up well in advance. All I would say is DO NOT MISS
The Tasting Room
, Margot Janse's award winning restaurant. Guests are treated to great food, fabulous drinks and a fun and relaxed atmosphere. The surprise 8 course tasting menu features modern African fare and each dish includes clever surprises which draw diners into the story of the dish.
Another dining option includes
Le Petit Ferme
, where you can pass a few happy hours chatting over a delightful late lunch. Delicious, locally produced food, gorgeous wine and views to die for make this the perfect romantic spot. And, if you can't bear the thought of leaving, simply ask about reserving one of the sumptuous rooms for the night!
Finally, Mont Rochelle, Sir Richard Branson's vineyard, is a great spot for some lunch. Pre-order a picnic and find a shady spot on the grounds to sit back and soak it all in.
If you can tear yourself away from this sublime slice of paradise, wind your way over a couple of passes to Stellenbosch, the second oldest European settlement in the province, and your final stop.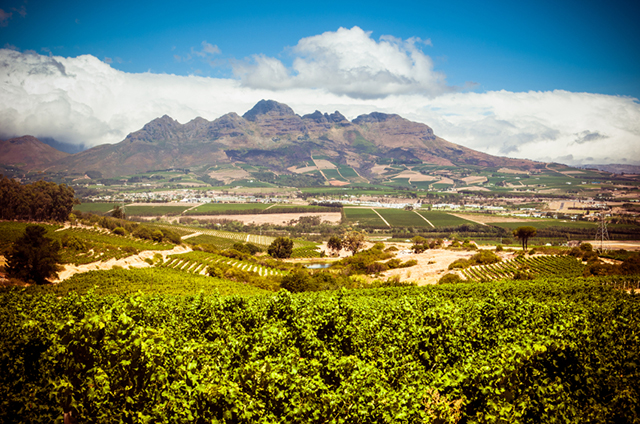 Spend a day wandering around the boutiques and galleries, visit the wonderful
Stellenbosch Village Museum
and enjoy a few more wine tastings while you're at it! A bustling university town, Stellenbosch offers the chance to enjoy a whole host of night time activities including live music, cool bars and fabulous grassroots theaters. Try AmaZink Live, a township theater restaurant combining delicious South African cuisine with authentic township theater.
The beauty of this trip is the small distances involved, meaning less time is spent driving and more experiencing the wonderful province. Driving conditions are great, traffic is minimal, roads are well kept and petrol is cheap. All in all I can think of very few more lovely ways to spend a week or two.
About the Author: Hi everyone, I'm Alex, a 27 year old English girl who loves gin, giraffes, adventure and luxury in equal measures! Back from a few years living in Botswana I'm now based in London but travel all over the world as often as I possibly can. Follow along for a daily dose of adventure, beauty and wanderlust!
Featured Vendor

Get Hertz Discounts
Subscribe to Our Blog!
Like Us On Facebook