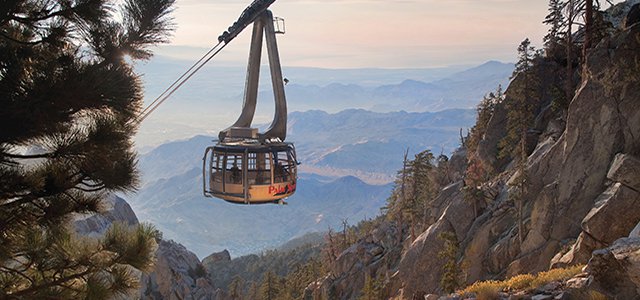 The Top 7 Things to do in Palm Springs
Greater Palm Springs is home to the country's most glamorous desert. Made up of nine cities, including Palm Springs, the area has a little bit of everything for everyone. From world-class golf to fabulous events like the Palm Spring Film Festival to outdoor activities for the avid adventurer to the amateur hiker, Greater Palm Springs has it all. Regardless of the time of year you plan your visit or around what event your trip is centered on, there are a few things you should try to include during your stay. Some are standard classics, while others might not have made your radar while planning your trip.
1. Aerial Tramway
Unless you've been to the California desert, you wouldn't really think that it would offer some amazing mountain views. The aerial tramway ascends two and a half miles, taking about ten minutes, on the world's largest rotating, yes rotating tramcar. Views of the Santa Rosa and San Jacinto Mountains are breathtaking on the way up and down. The two Swiss-built cabins carry you up Chino Canyon from the 2,643-foot Valley Station to the 8,516-foot Mountain Station. Once up there, it's easy to spend the day hiking and exploring, but take note that it can be 20° - 30° cooler at the top, so dress accordingly – even during the hot summer months.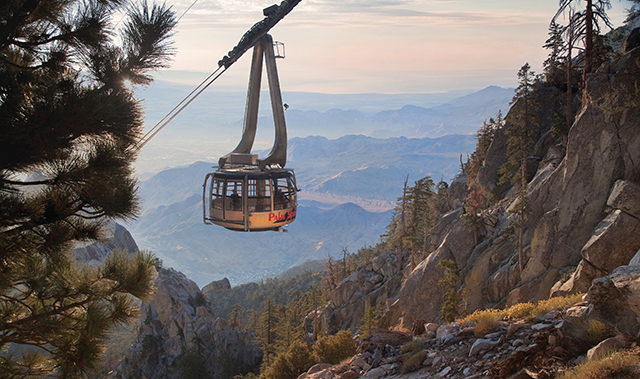 2. Joshua Tree
One of the most interesting landscapes in all of California, Joshua Tree National Park is where two distinct ecosystems, the Mojave and the Colorado, come together. A fascinating combination of varied plants and animals make their homes in a land sculpted by strong winds and occasional downpours from the clouds. The trees appear to be almost cartoonish, as if taken straight from a Dr. Seuss book, while the boulders create a magnificent landscape just calling out to be climbed and explored. About an hour from downtown Palm Springs, the drive out to the national park is an easy one. Driving through the park without stopping also takes about an hour, but with so many photo opportunities, you will most likely find yourself pulling over frequently.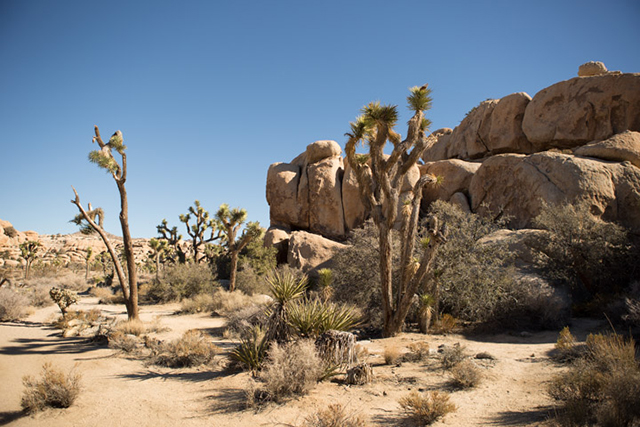 3. Palm Springs Art Museum
The museum currently has 28 galleries, five art storage vaults, and two sculpture gardens, in addition to four resource centers which are at times used as classrooms, a 90-seat lecture hall, a 433-seat theater, a store and a café. The permanent collection of more than 55,000 objects features art of the America's and 20th-century California art. Within the collection, there are both modernist and contemporary paintings and sculpture, Western American art, Native American and Mesoamerican art and artifacts, contemporary studio glass art, photography, modern architecture and design as well as graphics/works on paper. One could spend days sifting through all they have, so grab a map and scout out your favorites, or speed through and glance through the entire space.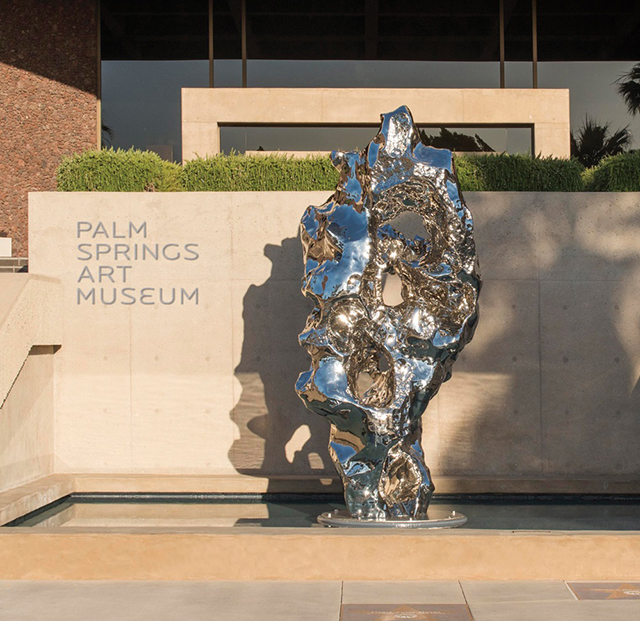 4. Elvis Honeymoon Hideaway
The Robert Alexander Estate is a mid-century modern classic and it also happens to be a former residence of the King himself. Elvis and Priscilla Presley lived there in 1966 and 1967and honeymooned there after their wedding in 1967. Their daughter, Lisa Marie was born exactly nine months later, in 1968, helping add to the intrigue of the home. The home has been featured in every major outlet since its construction. Daily tours of the inside are offered by expert guides and show off some of the décor left behind by the famous couple. But beyond the Elvis appeal, the home is stunning and one of the best representations of the style of architecture Palm Springs is most famous for.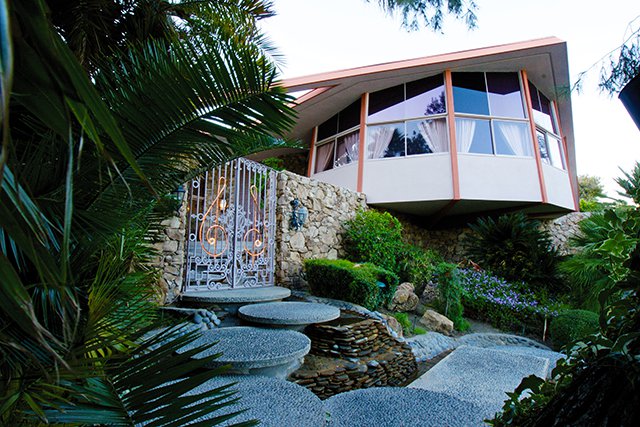 5. Red Jeep Tour
Desert Adventures has been providing outdoor adventures since 1987, and as the oldest and largest, as well as most respected outdoor adventure company and eco-tour company in the California desert, no matter which of the many tour options and activates you choose, at the end of your experience, you will not be disappointed. Some of their tours include the San Andreas Fault (day or night), Indian Canyons Jeep and Hiking, Mecca Hills/Painted Canyon, Palm Springs Celebrity Homes Tour, Joshua Tree, as well as LGBT friendly tours.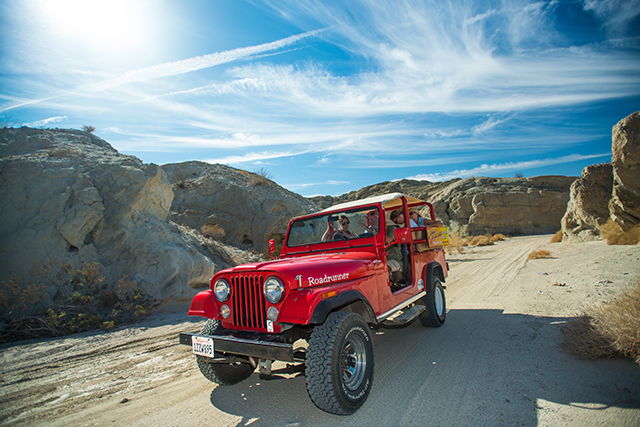 6. Sunnylands Center & Gardens
Between interactive displays, films and art from the Sunnylands Collection, a visit here will not disappoint. Start with a 20-minute film on the history of Sunnylands that plays every 30 minutes – it's a good way to get acquainted with where you are and will help you appreciate everything you will see during your visit. The carefully designed nine acres of desert offers about 1.25 miles of walking paths that lead guests through more than 53,000 individual plants and 50 arid-landscape species along the paths. Note that tours of the historic home do require tickets, and must be booked advance online.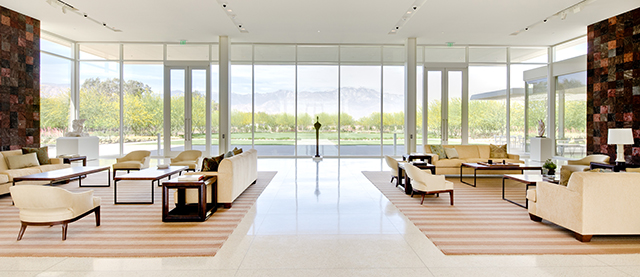 7. BMW Performance Center
The last thing one might think about when visiting the desert is the exhilarating feeling of driving fast cars around performance tracks – or maybe it's the first thing one may think about. The new BMW Performance Driving School at Thermal is made up of 30 acres that features an exclusive paddock, track area and 1.6-mile road course. The driving school permits for drivers to take a BMW M Series vehicle out on the track and push the car to its limits, or if you'd prefer, a ride along with a pro will allow you to have someone else push the car to its limits while you sit back and hold on tight.
About the Author: David Duran is a Brooklyn-based luxury, hospitality, culinary, and overall freelance travel writer who contributes to such publications as Fodor's, Travel + Leisure, Destinations Weddings & Honeymoon, and Caribbean Travel + Life, among others. When not traveling 20-25 days a month for his work, he spends his free time planning more travel! To read some of his work, check out his online portfolio, and follow him on Instagram and Twitter at @mrdavidduran.
Featured Vendor

Get Hertz Discounts
Subscribe to Our Blog!
Like Us On Facebook