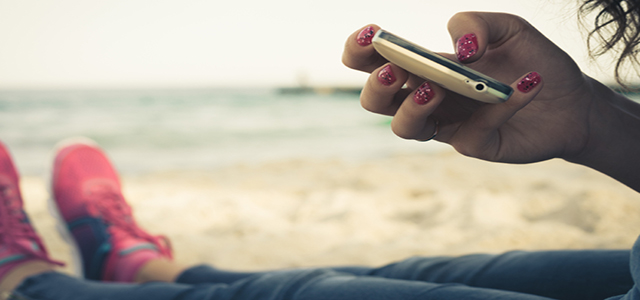 The Top 10 Best Travel Apps to Use in 2016
There was a time when travel agents reigned supreme as the gatekeepers of information now available at our fingertips. With the right arsenal of applications, you can now secure a cheap airline ticket to exotic lands or find the best barbeque in Kansas City. Here is a collection of the top mobile apps to help you plan the best vacation from the palm of your hand.
1. RoadAhead
Driving on the same highway for hours is monotonous. As you whiz by unfamiliar towns and too familiar junk food joints, the promise of the next exit becomes a mystical oasis. Then that disappointing blue sign appears and it's more of the same. RoadAhead locates your position on the pavement and points you in the right direction to upcoming dining, shopping and fun. You can even filter out fast food if you're frustrated by those golden arches. Be sure to let your passengers navigate, while you handle the road.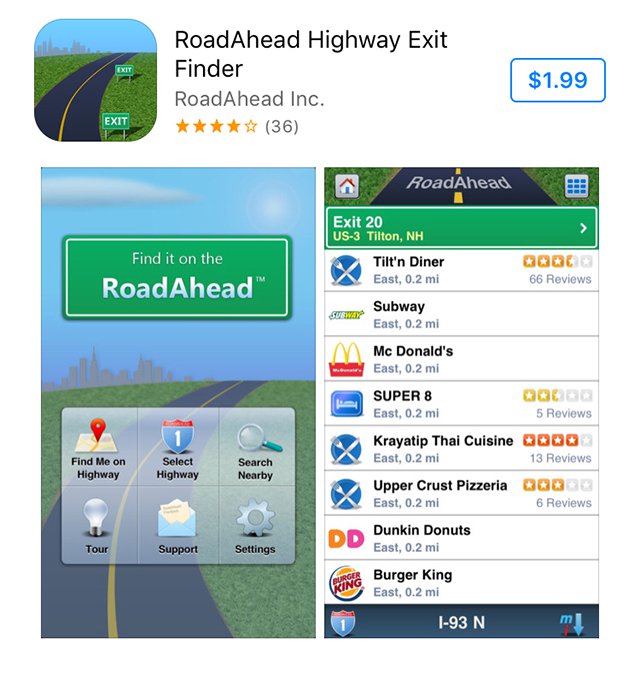 2. GasBuddy
Finding the cheapest gas is a mighty victory for every road warrior. GasBuddy knows the best station, quotes the latest price and integrates with your phone's navigation. This crowdsourced app is constantly updated by considerate drivers who report up-to-the-minute cash and credit card rates. With the tap of a button, discover the nearest pumps and learn the ins-and-outs of each station, then grab your favorite snack with your savings.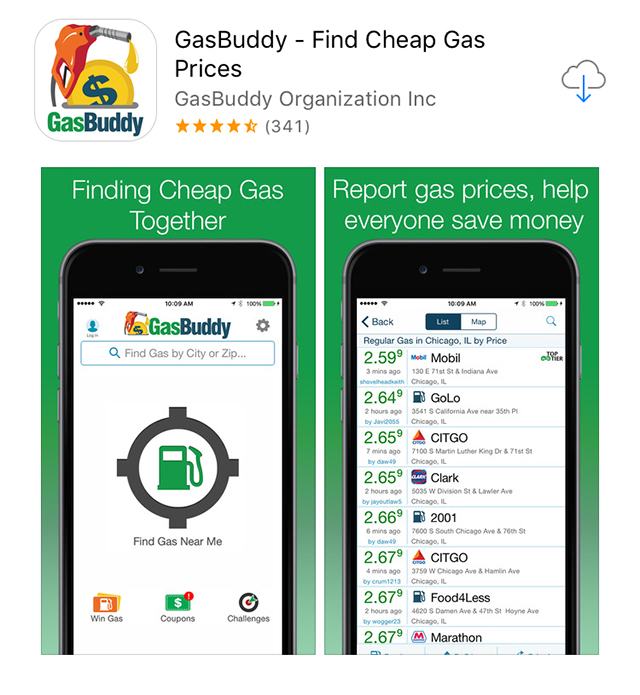 3. Roadtrippers
Plotting a long journey behind the wheel is an exhilarating process. After you figure out your daily mileage and the major landmarks comes the most difficult task: choosing the remainder of your itinerary. Roadtrippers eliminates hours of research by suggesting must-see destinations and recommended establishments around your present location or anywhere along your route. Construct a detailed map with layers marking your favorites, saving room for the serendipity you can only find on the road.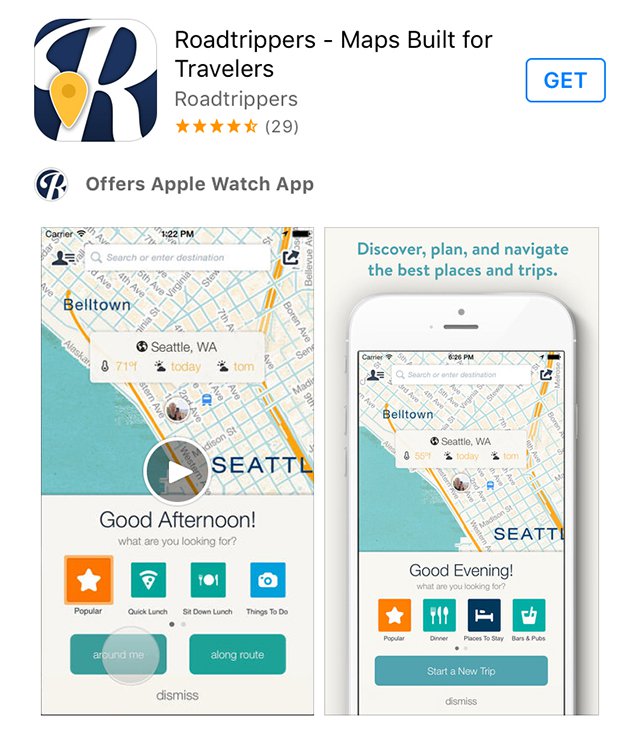 4. Hotel Tonight
Locating a safe place to sleep can pose a challenge without a reservation. Hotel Tonight operates best under this premise by scouring last-minute discounts on unsold rooms at pre-screened lodgings. Whether you missed the final train of the night or you've decided to rendezvous with your friends in Vegas, there's always somewhere to stay without breaking the bank. Consider a weekend escape with your significant other and spice up your relationship at a fraction of the price had you planned it sooner.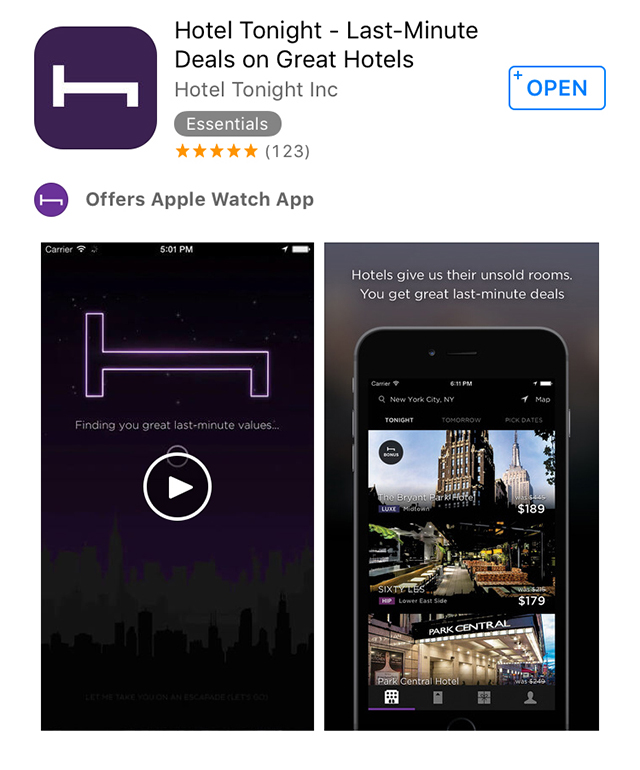 5. FlightAware
Sitting at the gate awaiting the arrival of your aircraft is one of more exasperating aspects of flying. FlightAware removes the veil of secrecy with an insider look to track your incoming plane and determine the real reason for the delay. If you're following a flight, you can review extensive statistics, airport conditions and historical performance. View real-time data akin to air traffic control, including altitude, speed and exact trajectory.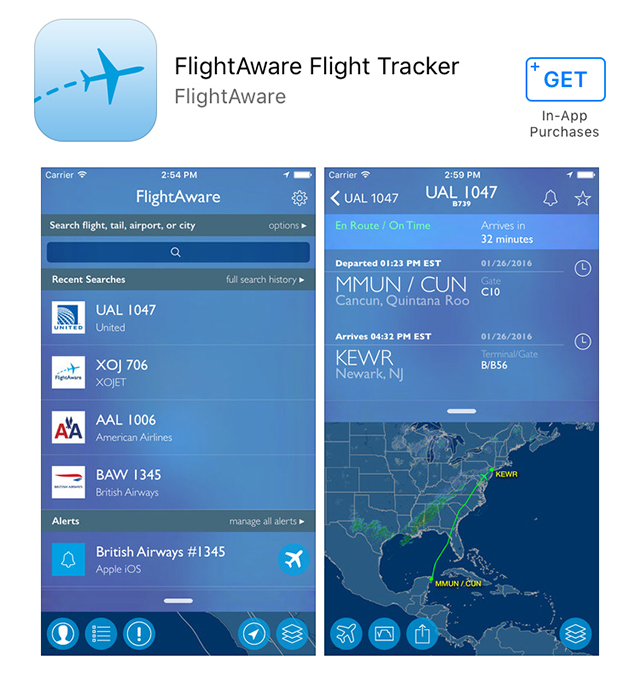 6. GateGuru
Spending time at the airport need not be unpleasant. Rather than waiting around to board, GateGuru brings some much-needed zen to your travels. User-generated reviews advise you on the gourmet and less desirable eateries, while hints clue you into the fastest ways to clear security. With extended forecasts and the opportunity to snag a rental car in a few taps, your troubles will melt away during your exceptional chair massage – with a helpful reminder to actually get on the plane.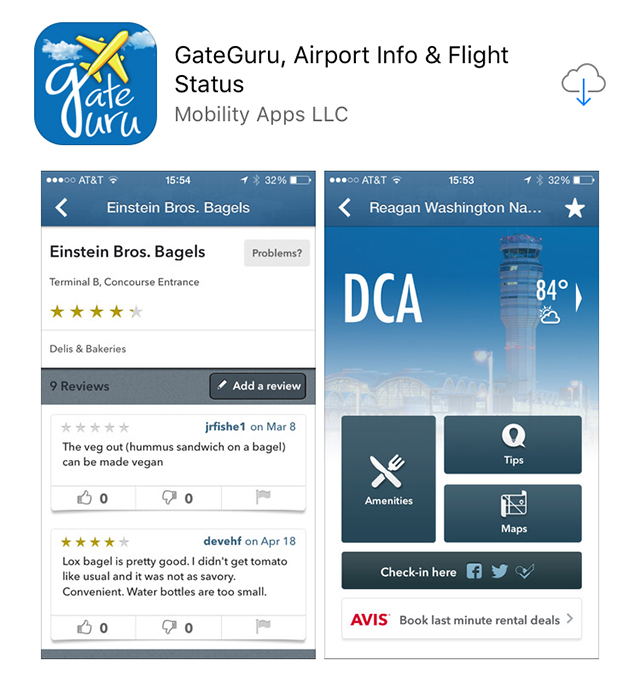 7. Skypicker
Scanning online travel agencies often results in multiple pop-up windows cluttering your desktop, causing confusion about fares. Skypicker demystifies this spectacle by combing through flights to offer the absolute cheapest choices. Results are sorted by the unique attribute of quality, taking into consideration your comfort and convenience. An additional filter includes connections at different airports with bus transfers for the daring traveler, who will literally go the extra mile to save some coin.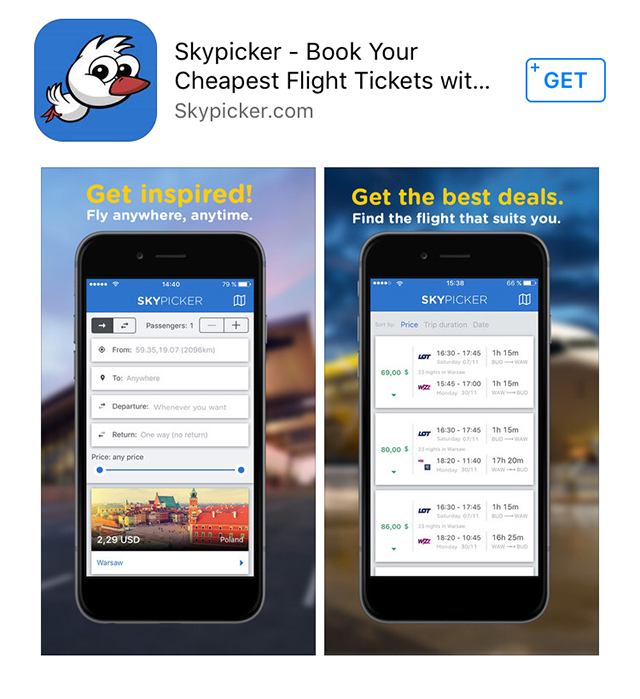 8. Yapta
Booking air travel feels more unpredictable than gambling when you want to land that perfect price. Yapta tracks flights before you make your reservation and alerts you instantly when tickets drop to your magic number or below. No more staying up until midnight only to reveal one seat left. If you've already secured your trip, this app – that's clearly rooting for you – delivers a notification about eligibility for airline credit. Put the pleasure back in planning your vacation and let the software do the heavy lifting.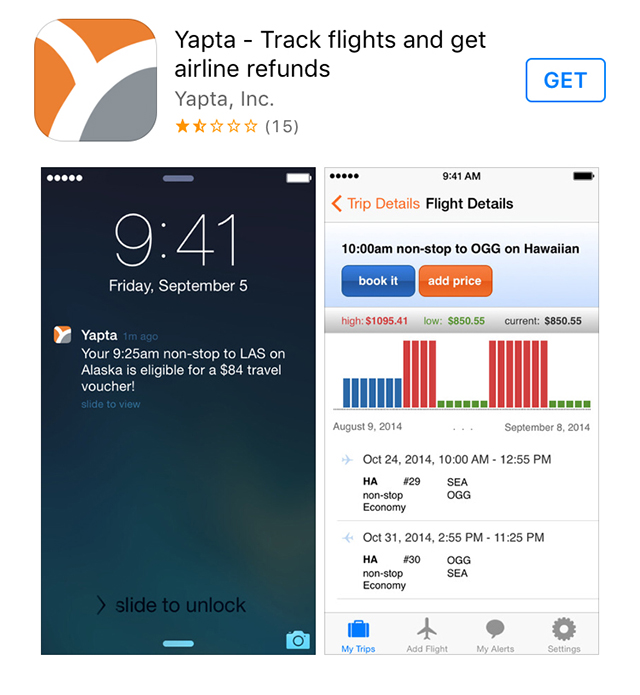 9. BringFido
Traveling with your best friend is one of the greatest joys of pet ownership. Don't leave your prized pooch with dog sitters when you can curate a getaway where he or she will be the most welcome member of your party. BringFido proffers a simple search for accommodations (including cleaning fees, breed and weight restrictions), outdoor restaurants that understand the comforting presence of a well-behaved canine, and special events such as pet-friendly meetups and pet parades.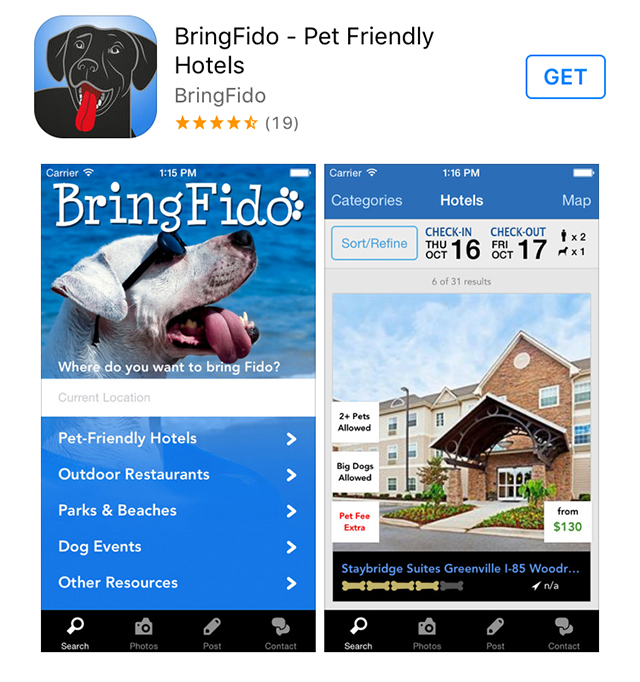 10. SayHi Translate
Learning a foreign language is time-consuming and sometimes embarrassing. Since most of us cannot afford an interpreter fluent in a single lingo, SayHi Translate understands over 40. Sit side-by-side with locals and conduct an ongoing conversation. Speak in your native tongue and this app repeats your words into translated audio, then have your partner take her turn. Subscription options unlock a plethora of additional languages and dialects from around the world.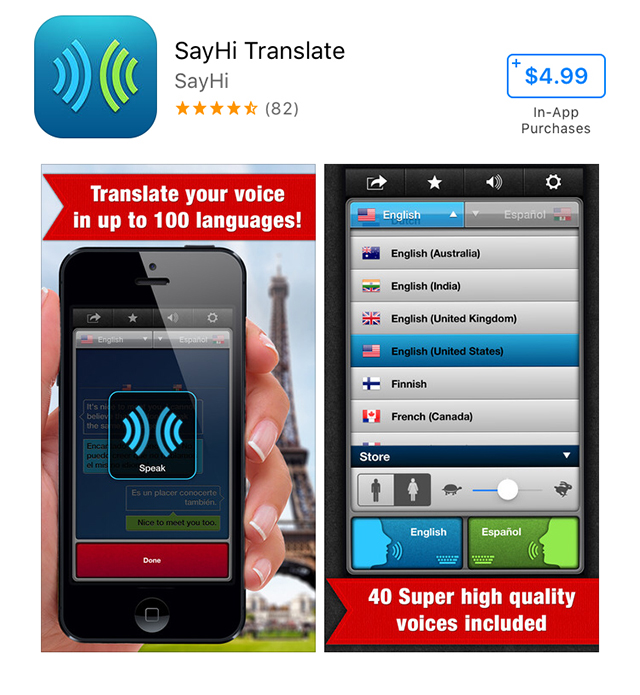 Load up your devices with these innovative, money-saving apps, then unplug for a holiday filled with unforgettable memories to cherish forever.
Main Image Photo Credit: © iStock/iprogressman
About the Author: Scott Josephson is a New York based writer who has visited all 50 States. His passion for music inspired him to drive to Graceland and the Rock and Roll Hall of Fame. His next goal is to visit all seven continents. When he's not on the road, Scott enjoys reading mind-bending science fiction and attending concerts and cultural events.
Featured Vendor

Get Hertz Discounts
Subscribe to Our Blog!
Like Us On Facebook