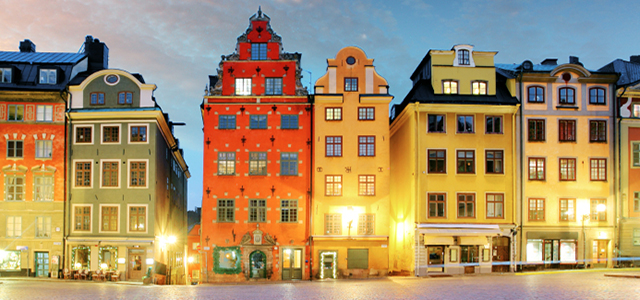 The Perfect Weekend: 48 Hours in Stockholm
There are few Old World cities that have gone unspoiled by the ravages of time. Stockholm, Sweden remains a pristine trumpet of humanity's triumphs, a chain of islands interconnected by the ingenuity of clever infrastructure. Culture abounds in the Venice of the North through the artifacts of its Great Power period to the age of Disco. Spend just two nights and you'll encounter a healthy, joyous population who value the antiquity and modernity of this precious Scandinavian urban center.
Getting Around
Stockholm Public Transport (Storstockholms Lokaltrafik)
With a little endurance and the aid of pedestrian bridges, many sections of Stockholm are easily accessible by foot. Other destinations are more directly reached by ferry and major areas are served by clean, efficient Metro stations deemed the "world's longest art museum." A 24 hour travel card provides unlimited, individual rides on buses, trains, and ferry travel between Slussen and Djurgården. Reduced fares are available for children and young people under 20 and adults over 65.
Friday
Stockholm City Hall (Stockholms Stadshus)
Unlike its foreign counterparts, this active municipal building is anything but sterile. Follow in the footsteps of Nobel Laureates (including Malala Yousafzai, Martin Luther King, Jr., and four U.S. Presidents) in the Blue Hall, the indoor courtyard host of the famed prize's annual banquet. Admire twinkling mosaics celebrating Swedish culture in the brilliant Golden Hall. For remarkable views of the archipelago, ascend the 365 winding steps (or an elevator that goes halfway) of the City Hall Tower. Idle on the stairs atop the shore of Lake Mälaren and marvel as sunlight dances on inspiring bronze sculptures.
Hantverkargatan 1, Kungsholmen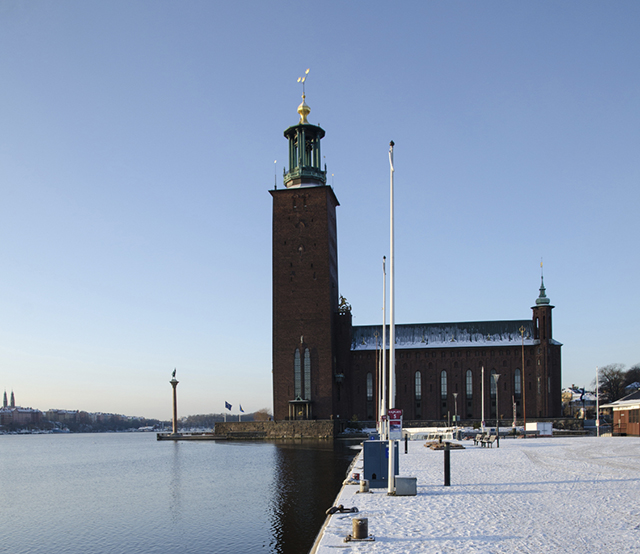 Photo Credit: © iStock/kn1
Saturday
ABBA: The Museum
Trace the roots of this supergroup from their solo beginnings to their breakthrough victory in the Eurovision Song Contest 1974. Stand inches from the band's flashy costumes and peer into their process as the voices of Agnetha, Benny, Bjorn, and Anni-Frid permeate your headset with a story of glory and tumult. Sing along with your favorites in an isolated sound booth or boldly climb on stage to perform alongside the holographic band. Even if you enter as a casual listener, you're sure to leave a fan.
Djurgårdsvägen 68, Djurgården
Photo Credit: Facebook.com/ABBATheMuseum
Fem Små Hus
Swedish cuisine spans well beyond meatballs and lingonberries. Traipse the charming cobblestones of Gamla Stan (Old Town) for an unforgettable evening within the labyrinth of chandeliers, tapestries, and brick walls of five interconnected houses. Gourmet prix fixe options proffer fresh seafood, smoked reindeer, locally sourced cheeses, and a cloudberry parfait, each with its own distinct wine pairing craftily curated per course. Toast your time in Stockholm with a digestif of ice wine or a steaming mug of Glögg.
Nygränd 10, Gamla Stan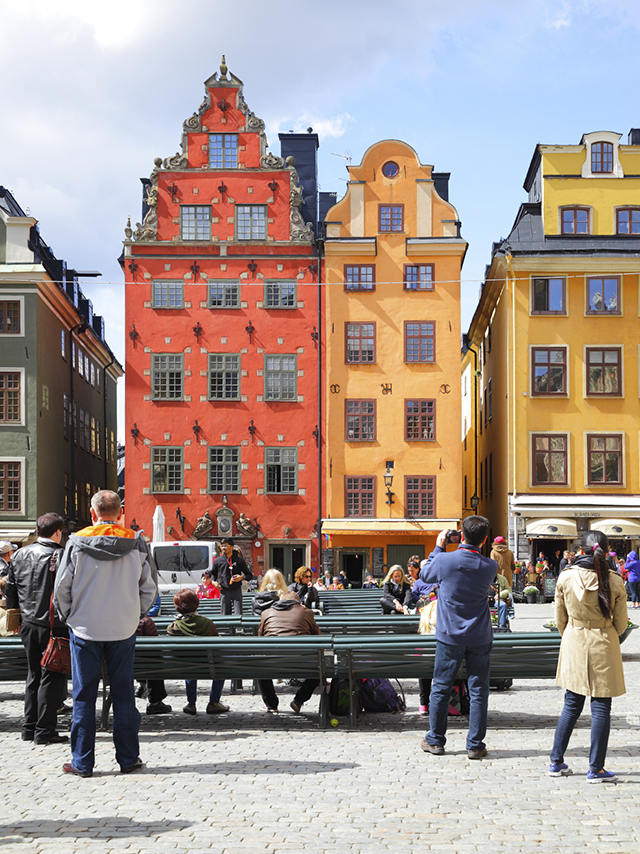 Photo Credit: © iStock/zoom-zoom
Sunday
The Vasa Museum (Vasamuseet)
The mighty warship Vasa never completed a voyage, sinking just minutes after its initial launch. This 17th century spectacle has since been salvaged and restored in a gorgeous, sprawling wood setting dedicated to its ornate architecture. The 226 foot nautical masterpiece of pure aesthetics has become a symbol of the largess and hubris from which the royal Swedes have departed. The most visited landmark in all of Stockholm, Vasamuseet speaks to the senses with the soul of a now distant era.
Galärvarvsvägen 14, Djurgården
Photo Credit: © iStock/Photomick
Compressing hundreds of years into a handful of days may sound exhausting, but the crisp Scandinavian air will infuse you with exhilaration. Savor your time in the sweet capital of Sweden!
Main Image Photo Credit: © iStock/TomasSereda
About the Author: Scott Josephson is a New York based writer who has visited all 50 States, South America, Europe, and the Middle East. His passion for music inspired him to drive to Graceland and the Rock and Roll Hall of Fame. His next goal is to visit all seven continents. When he's not traveling, Scott enjoys reading science fiction, attending concerts, and drinking cider.
Featured Vendor

Get Hertz Discounts
Subscribe to Our Blog!
Like Us On Facebook