Everything You Need to Know to Spend 48 Perfect Hours in Santiago, Chile
Stay: The Singular Santiago
The Singular Santiago is the perfect starting point for your Santiago city adventure. Located in the Barrio Lastaria neighborhood you can quickly get to Santiago's main historical and cultural sites, as well as have a beautiful view of the verdant Parque Forestal. Another big perk is the rooftop pool is perfect for sunbathing, swimming and getting a few cocktails at night. In the summer, the neighborhood features festivals and live musicals so you don't have to go far to get in on the city's action.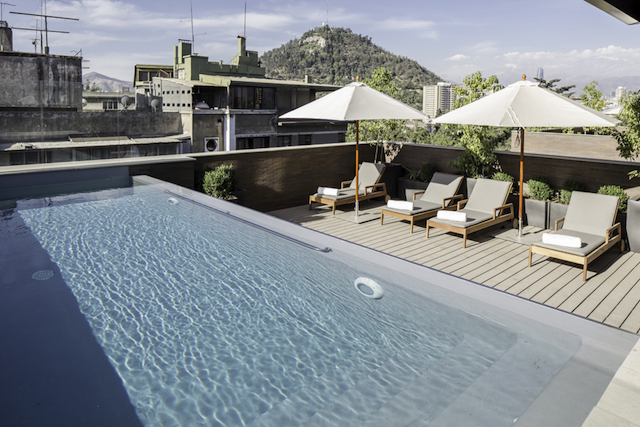 Snack: Completo
No trip to Chile is complete (pun intended) without this delicious gut-busting delicacy. A Completo is a hot dog garnished with avocado spread, sauerkraut, tomato and mayo. It might sound like an unlikely marriage of flavors but it all makes sense once you try it. You'll see stands serving these delicious hot dogs with a twist dotted throughout the city.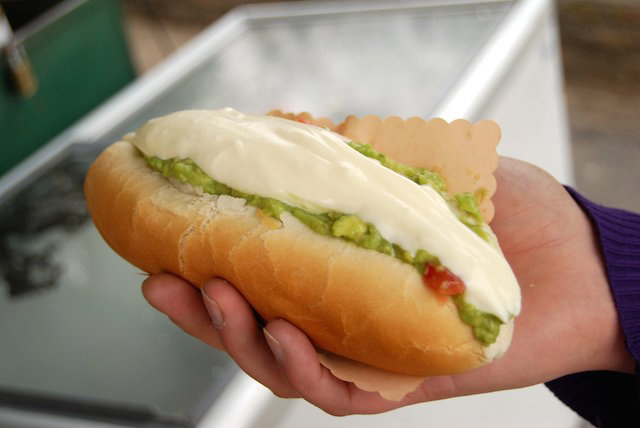 Photo Credit: Flickr/Paul Lowry
See: Cerro San Cristobal
Get a panoramic, unparalleled view of Santiago when you ascend to one of the city's highest hills. You'll be able to see the city's skyline, some notable landmarks and if the weather is on your side, a view of the Andes mountains. Sunset is especially beautiful, so hightail it there in the late afternoon to be wowed by the view at dusk.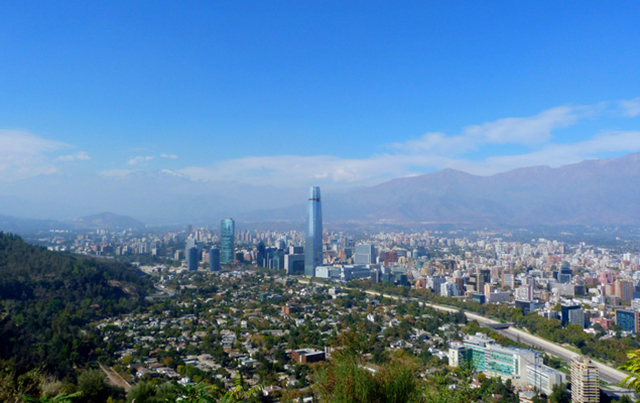 Eat: Ambrosia
Once you've digested your Completo (no small feat) head out of the city to enjoy a truly special meal at Ambrosia, named one of Latin America's 50 best restaurants. Located in the tranquil Vitacura district, this restaurant serves up the best in local, seasonal and sustainable produce. In a world dominated by middle-aged male chefs, seeing a young, female, tattooed such as chef Carolina Bazán Bañados is a breath of fresh air. Bañados's menu changes every day and she only cooks with fresh never frozen ingredients. We tried an incredible beef Carpaccio, tasty octopus and a crème brulée foie gras mousse while we were there and every single dish was out of this world. The restaurant also has an outstanding wine selection and you should sample as many of them as possible. You are in Chile after all.
Shop: La Vega Central
We'll just keep things food-oriented in this guide, okay? La Vega Central is a mind-blowing market in the center of the city. It sells any fruit or vegetable that grows in Chile. You'll spot unusual produce like black corn, noni fruit, lúcuma and nispero. Try them before you leave, you will likely not see them again so soon.
If you want to bring back some new clothes and accessories head to Santiago's super modern Costanera Center, a six-floor shopping mall filled with domestic and international brands.
Drinks: Bocanariz
This wine bar is heralded as one of the best on the planet and you should definitely pay it a visit. Wine runs the show here and you can try flights of the best Chilean wines with tapaas paired with them. Yes, here the food suits the wine and not the other way around.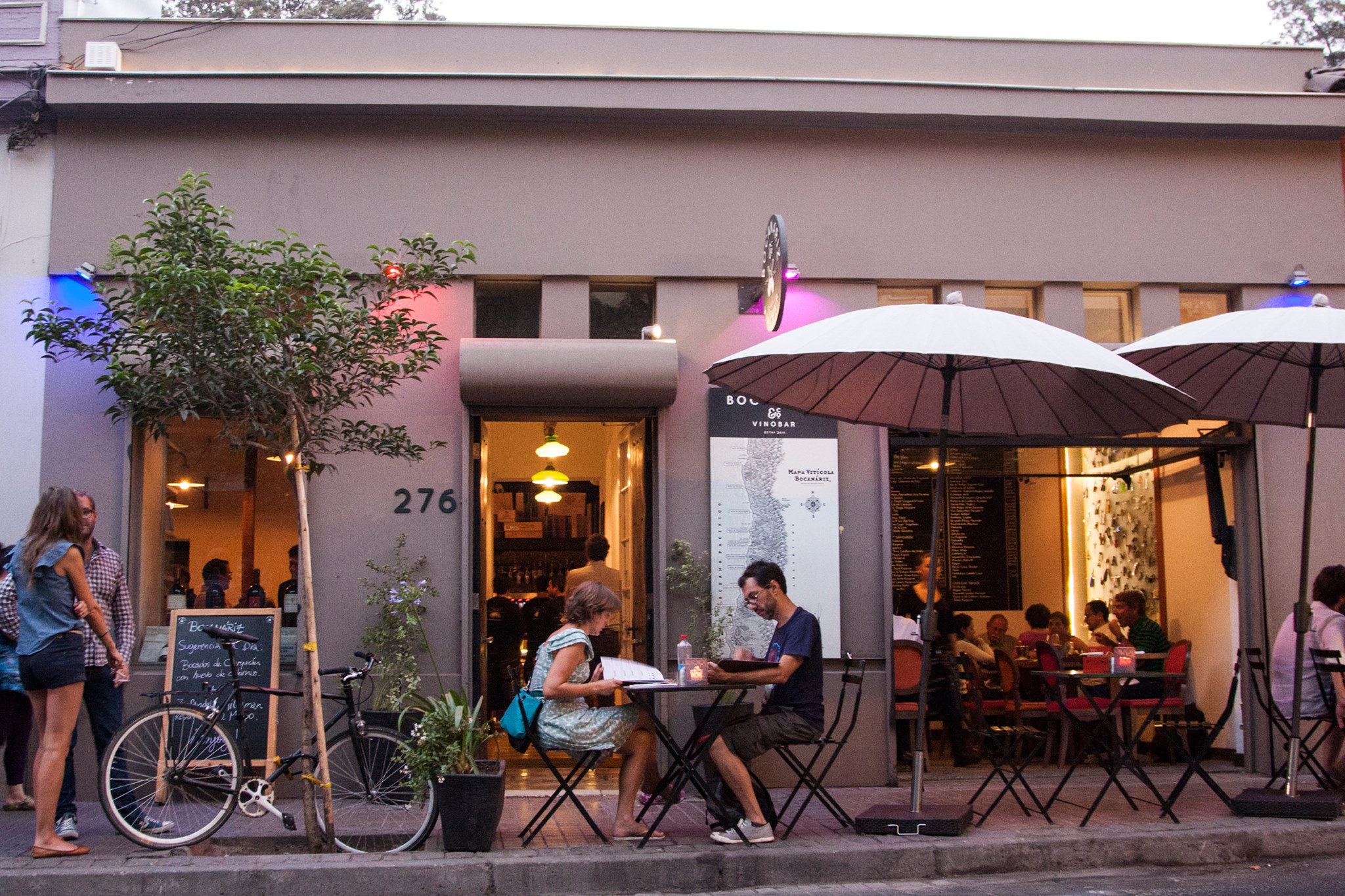 Photo Credit: Facebook.com/BocanarizVinoBar
How to Get There:
Fly direct to Santiago from Los Angeles, Miami or New York with LATAM Airlines. The flight duration is between 8 and 12 hours.
Main Image Photo Credit: © iStock/Maciej Bledowski
About the Author: Rana Good is a multimedia journalist with an ambitious goal of traveling to all countries in the world at some point in her lifetime. Originally hailing from Switzerland she's made NYC her home but takes every opportunity to discover new lands when she can.
Featured Vendor

Get Hertz Discounts
Subscribe to Our Blog!
Like Us On Facebook