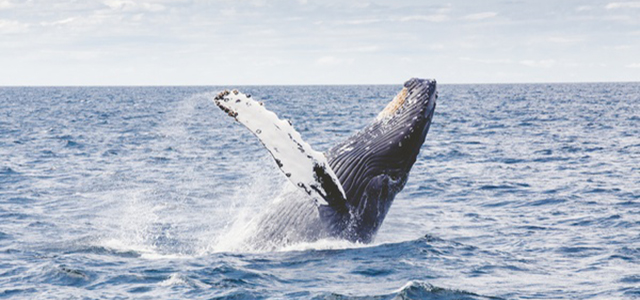 The 5 Best Places to go Whale Watching in the U.S.
Few things are as thrilling as spotting the earth's largest mammal at the ocean's surface. Each year, about 20,000 gray whales make an epic 6,000 mile journey between Alaska and Mexico – and then back again. These whales travel from feeding grounds in the Bering Sea to mating and breeding lagoons along Baja California in Mexico. It's one of the most amazing wildlife migrations on the planet, and also relatively easy for humans to witness, especially if you join a guided whale-watching cruise with knowledgeable crew on board.
While gray whales steal the spotlight along the California coast, other cetaceans – including orcas, humpbacks, porpoises, dolphins and gigantic blue whales – ply the waters at different times of year, bumping up your chances of seeing something amazing out there in the U.S. seas.
1. Santa Barbara, California
See the migration of the gray whales, as well as other marine life that inhabits these waters. In fact, more than 27 types of whales and dolphins live under the ocean's surface at various times of the year. The best times to go are February to early April for California gray whales; May to September for blue whales (the largest known animals to have ever existed), minke, humpback and, occasionally, right whales and orcas.
2. San Diego, California
Whether by land or by sea, San Diego is one of California's best spots for whale watching. With just a pair of binoculars, you can spot whales from the high bluffs at Torrey Pines State Reserve and the Birch Aquarium at Scripps Institution of Oceanography, both in La Jolla, about 20 minutes north of downtown San Diego. And near the historic lighthouse at Cabrillo National Monument, Whale Watch Lookout Point sits 420 feet above the waves with a wide field of vision – perfect for spotting whales.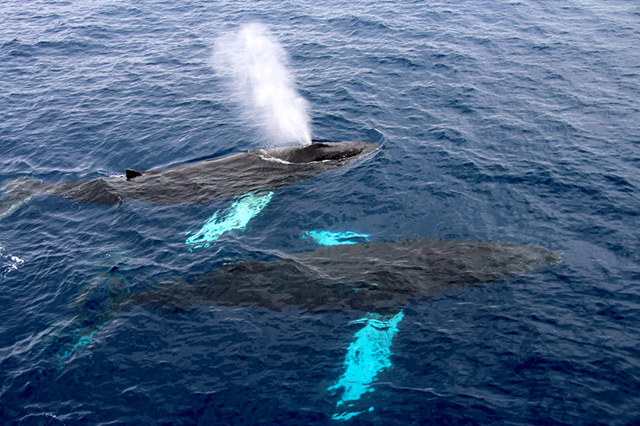 Photo Credit: © iStock/evenfh
3. San Juan Islands, Washington
Orcas love the San Juan Islands, off the coast of Washington State. Three pods, known as the "Southern Residents," usually make their appearance from mid-April to early October. Gray, minke and humpback whales also visit these waters, as do seals, porpoises, sea lions and otters.
4. Long Island, New York
July through Labor Day are prime times to go whale watching off Long Island, New York. Fin, humpback, minke, sperm, North Atlantic right, blue and sei whales are drawn to these waters to feast on schools of herring, sand eels and marine crustaceans. Whale watching trips often leave from the historic town of Montauk, on the tip of Long Island's south shore.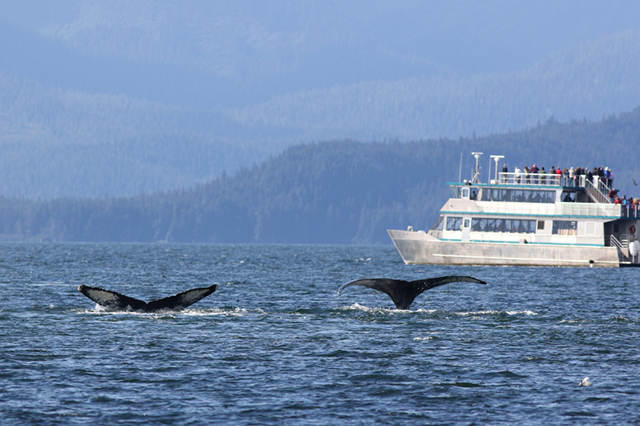 Photo Credit: © iStock/randimal
5. Orange County, California
Join guided cruises out of Newport Harbor and Dana Point to explore the remarkable marine habitat that's home to huge numbers of whales, dolphins and sea lions. The underwater Newport Canyon brings nutrient-rich waters close to shore, so you don't have to travel very far before the show begins.
Prime time is during the annual migration of gray whales, December through April, though whales visit these waters year round. May to October you might see blue whales, which can grow more than 100 feet long.
About the Author: Milou van Roon runs a Digital Media Agency called Explorista Media that is dedicated to making travel brands into online rockstars. She's hardly ever home in The Netherlands, and regularly abuses the European low cost flights under the excuse of 'blogging about it' on budget travel blog http://explorista.net. Be sure to follow her adventures on Instagram (@Explorista).
Featured Vendor

Get Hertz Discounts
Subscribe to Our Blog!
Like Us On Facebook