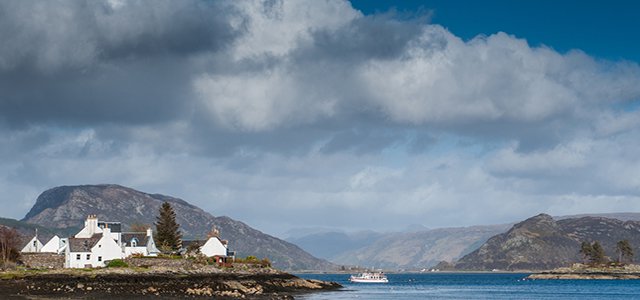 The 11 Cutest Towns in Great Britain for A Charming Holiday
If not for the bustling capital that is London, the UK is mostly known for it's quaint and cute countryside towns. But it isn't just fields, cottages and cows in England, Wales, Scotland and Northern Ireland, each also have their adorable towns, worthy of a visit. Plan a trip to these cutest towns in Great Britain and you will be enchanted by its charm, the hospitality and the stories of the towns.
Bangor, Country Down, Northern-Ireland
Bangor is a coastal town close to Belfast. It is actually one of the bigger towns in Northern Ireland and it has a long history. Swords dating from the Bronze Age were found here! Some of the sights include the Walled Garden on the castle grounds, the coastal walks around the town and the nightlife.
Beddgelert, Snowdonia, Wales
The small town of Beddgelert is home to some typical Welsh cottages, has a river walk along the River Glaslyn and its old stone bridge over the river is a picturesque sight that cannot be missed. Located in Beddgelert is the Sygun Copper Mine, where you will have a chance to explore the old mine, which was abandoned in 1903.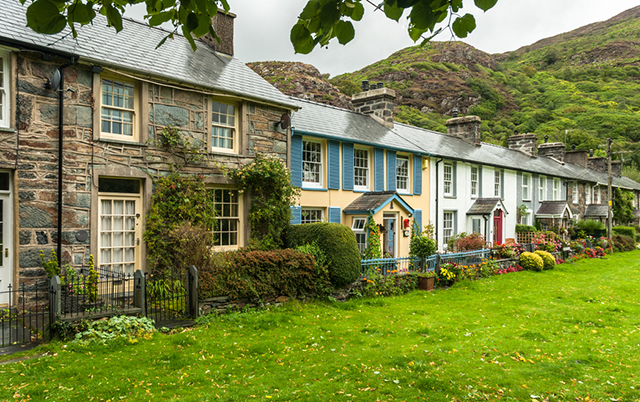 Photo Credit: © iStock/Marbury
Castle Combe, Wiltshire, England
You cannot deny it, Castle Combe is SO CUTE! It is a small town in the Cotswold hills, which means there is not a lot to do, except take a million pictures of the cobbled streets and stone houses. Also, it is never a bad idea to grab a bite and have a drink at one of the pubs.
Photo Credit: © iStock/hardyuno
Crovie, Aberdeenshire, Scotland
The town of Crovie is situated on such a narrow ledge that cars have to be left south of the village. Crovie exists of a single row of houses. Most have been turned into holiday lets. Crovie is surrounded by many attractions, like castles, bird colonies and of course the coast.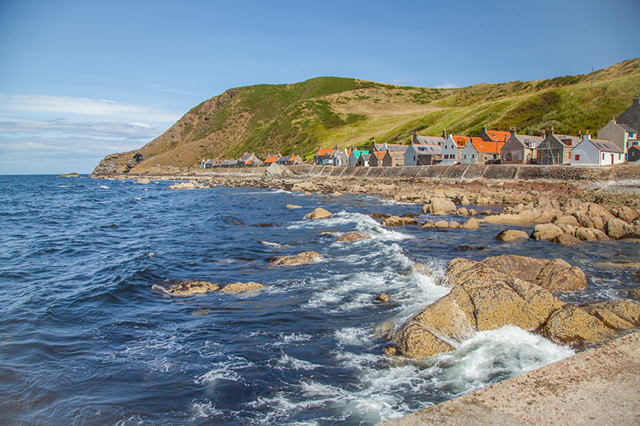 Photo Credit: © iStock/alice dias didszoleit
Dingle, County Kerry, Northern-Ireland
Main attractions in Dingle are the dolphin Fungie, the wonderful nature (coastline and hills) and the colorful streets. Must-do's during your visit? Dingle is the starting point to several hiking routes, home to many arts and crafts stores and of course you could visit an authentic Irish pub and enjoy the Gaelic language and traditional music.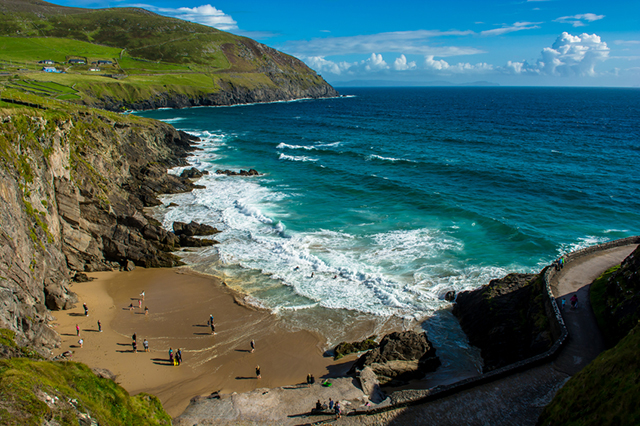 Photo Credit: © iStock/grafxart8888
Hay-on-Wye, Powys, Wales
The border town of Hay-on-Wye may be home to two castles, located on the hiking route Offa's Dyke Path and have adorable cafes, but it is also the world's largest second-hand and antiquarian book center. The streets are lined with bookshops, but there are also many unmanned outdoor shelves where you can get even more books. In May and June there is a 10-day literature and arts festival.
Inistioge, County Kilkenny, Northern Ireland
The charming town of Inistioge is the perfect destination for a romantic getaway. Admire the 18th century houses, wander around the hills and take a picnic on the riverbank. Nature lovers are also in the right place, as the town is located in a valley between hills and forests.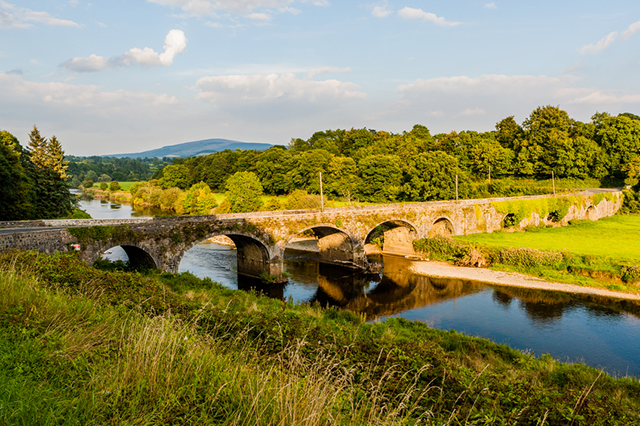 Photo Credit: © iStock/Bjorn Alberts
Mousehole, Cornwall, England
Mousehole is a fishing port located within the Cornwall Area of Outstanding Natural Beauty, so you might be able to imagine what its stunning surroundings look like; definitely worth a visit. The beloved town is popular for retaining its original character, charm and beauty.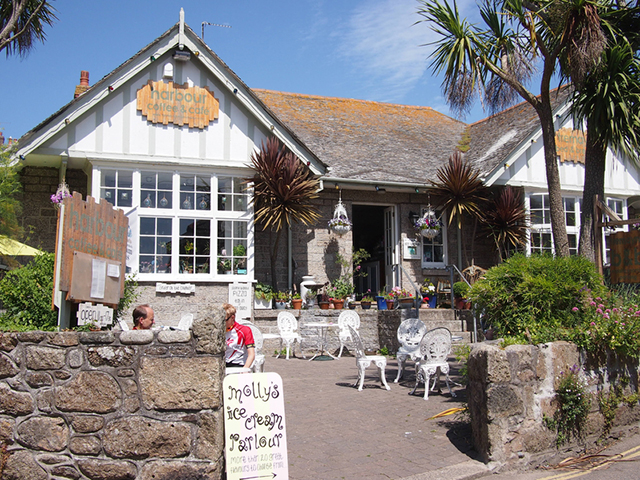 Photo Credit: © iStock/Mike_Sheridan
Plockton, Lochalsh, Scotland
Plockton is located on the coast of the Scottish Highlands and looks out onto Loch Carron. Thanks to the mild climate, you will find palm trees growing on the harbor front. Tropical vibes, while still in Great Britain! Sights in the area include Duncraig Castle and the Kyle of Lochalsh railway line, one of the most spectacular rail journey's in the United Kingdom.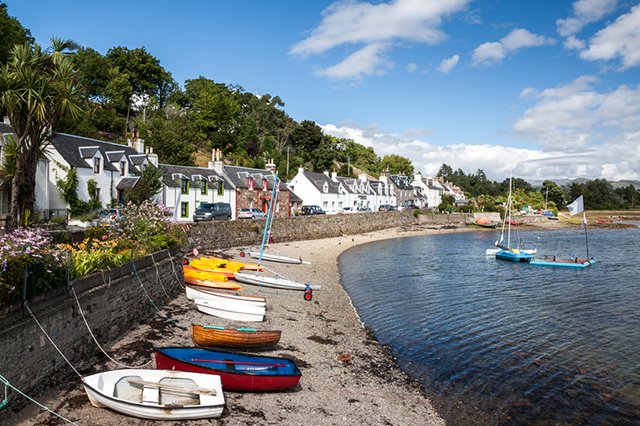 Photo Credit: © iStock/bukki88
Sherborne, Dorset, England
The market town of Sherborne boasts a wide variety of pubs and restaurants, has several walking routes through the rolling hills and a few historic buildings, like an abbey and two castles that cannot be missed during your visit. The architecture combines medieval ruins with impressive Georgian properties.
Tobermory, Isle of Mull, Scotland
Another harbor town. The bright houses reflecting in the water make for a perfect picturesque postcard (or Instagram post). After being featured in the BBC TV series Balamory the town became a more popular destination. You will have a great time visiting the lighthouses, cave, Flowerpot Island and national parks.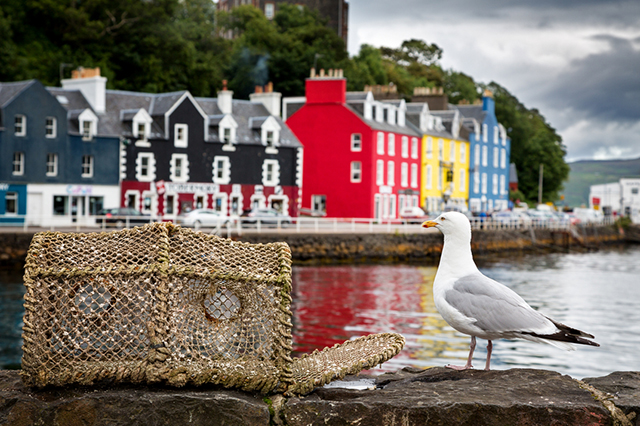 Photo Credit: © iStock/Rixipix
Which of these charming towns will you head to first?
Main Image Photo Credit: © iStock/munro1
About the Author: Milou van Roon runs a Digital Media Agency called Explorista Media that is dedicated to making travel brands into online rockstars. She's hardly ever home in The Netherlands, and regularly abuses the European low cost flights under the excuse of 'blogging about it' on budget travel blog http://explorista.net. Be sure to follow her adventures on Instagram (@Explorista).
Featured Vendor

Get Hertz Discounts
Subscribe to Our Blog!
Like Us On Facebook