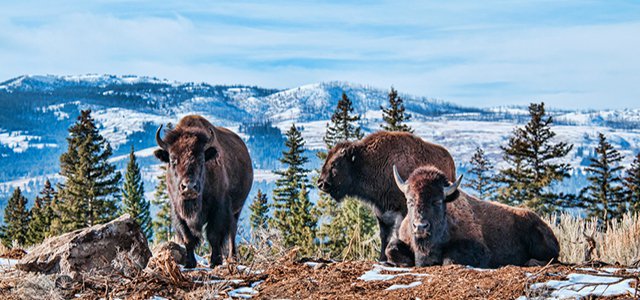 The 10 Most Jaw-Dropping Hiking Destinations in the U.S.
Dramatic geology, towering trees and expansive views are just some of the astounding features of the most beautiful hiking destinations in the United States. From routes through the desert in Utah, to pathways balancing on rocky ledges overlooking the Grand Canyon, these hiking destinations practically demand that hikers carry a camera. Whether you prefer a brisk walk, a casual saunter, a stroll, a trudge or a canter — here are our choices for the best spots to employ your walking shoes.
1. Yosemite – California
Yosemite National Park has more than eight hundred miles of outstanding hiking trails with unsurpassed views of mountain peaks and dramatic waterfalls. Most travelers flock to Yosemite National Park's valley area, where some of the most popular trails can be found (including the daunting Half Dome), but you will find more tranquility in the backcountry. Just make sure to bring a map.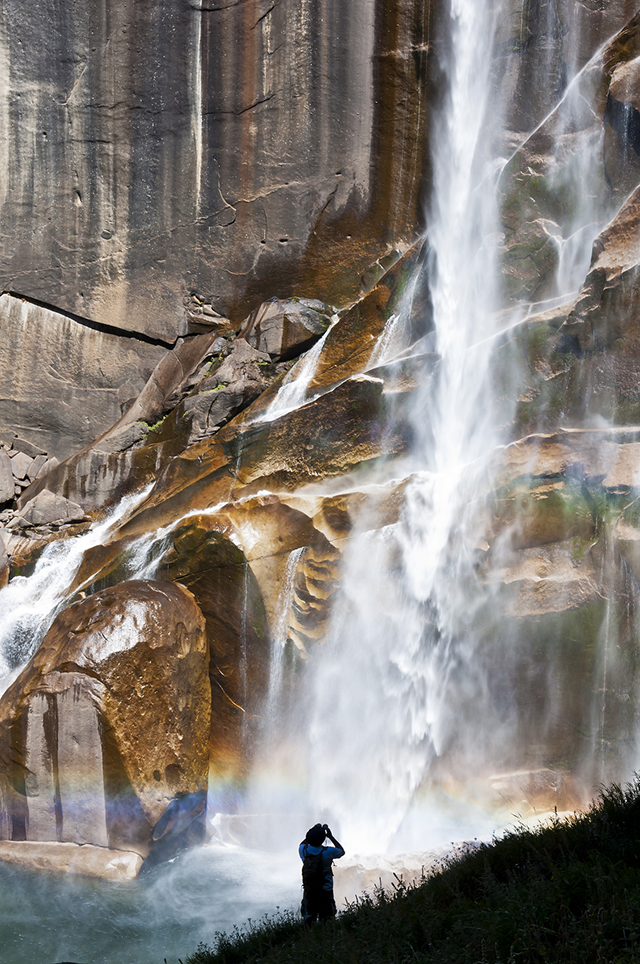 Photo Credit: © iStock/fabernova
2. Grand Canyon – Arizona
A hiking trip to the Grand Canyon is one you will never forget. You will find more popular routes — such as the Bright Angel Trail and the Rim Trail — tracing the canyon's South Rim. If you are looking to avoid the crowds, try the paths along the North Rim.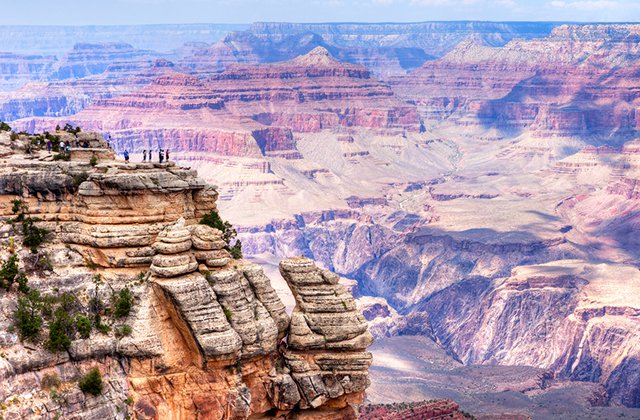 Photo Credit: © iStock/tonda
3. Yellowstone – Wyoming, Montana and Idaho
Yellowstone National Park offers more than 1,000 miles of hiking trails across 2 million acres. Popular routes include those in the Canyon and Norris areas. Visit during the fall months for optimal hiking conditions.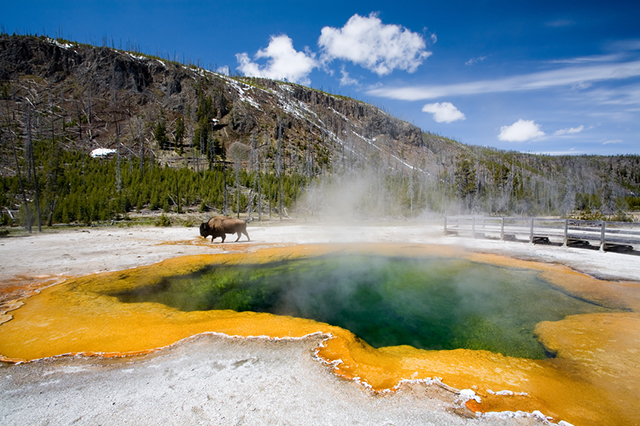 Photo Credit: © iStock/Sascha Burkard
4. Rocky Mountains – Colorado
Lace up your boots and get ready to explore the vast wilderness of Rocky Mountain National Park, where the windswept tundra contains an ecosystem of hundreds of species of wildflowers, and the sculpted peaks silhouetted against the blue sky serve as a dramatic reminder of the last ice age.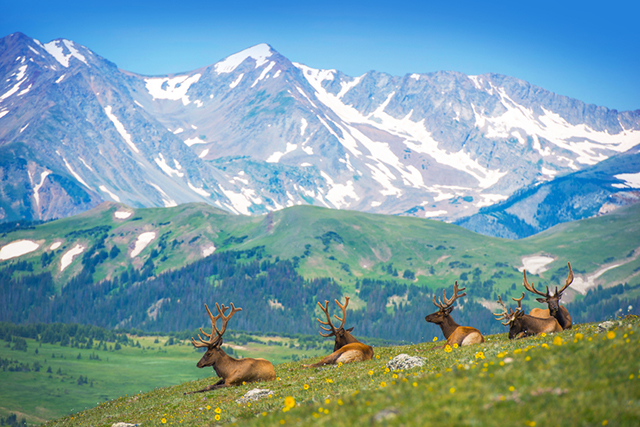 Photo Credit: © iStock/welcomia
5. Jackson Hole – Wyoming
With the Grand Tetons serving as a backdrop, Jackson Hole's hiking trails are sure to impress. This laid-back Wyoming destination has routes for a variety of skill levels and scenery that you will keep you speechless.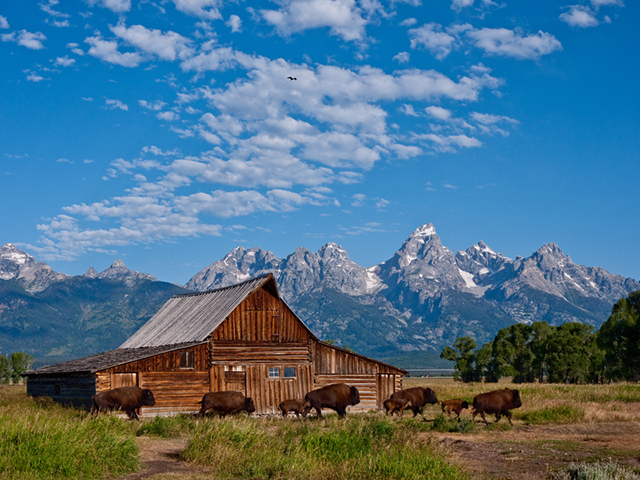 Photo Credit: © iStock/Scott_Walton
6. Glacier National Park – Montana
Glacier National Park offers more than 700 miles of hiking trails in northwestern Montana. View many of Glacier's most iconic features—big, clear, glacial valley lakes, alpine meadows filled with wildflowers; the omnipresent possibility of seeing a grizzly—en route to a glorious view from the maw of Grinnell, one of the park's signature glaciers.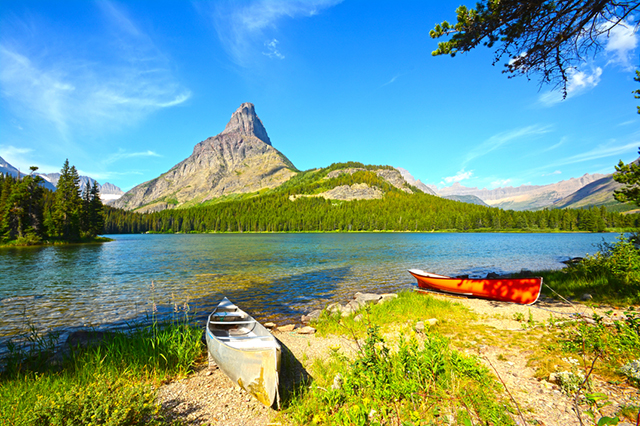 Photo Credit: © iStock/Songquan Deng
7. Sedona – Arizona
Hiking in Sedona is kind of like walking on Mars. Numerous trails lead through red rock canyons and past mystical "vortexes." In addition to Red Rock State Park, visit the Palatki Heritage Site to see ancient Hopi dwellings.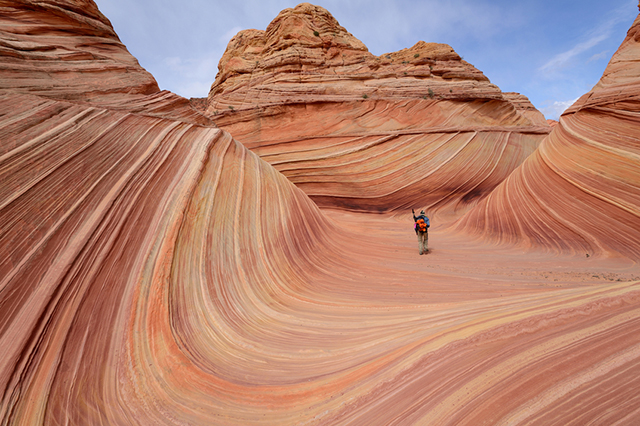 Photo Credit: © iStock/maomaotou
8. Adirondacks – New York
For some East Coast hiking, venture to the Adirondacks in upstate New York. With 2,000 miles of trails in the region and 46 high peaks, hikers can experience a new view every time. While nature lovers can rough it in the woods if they want, the area also has luxury cabins and lodges.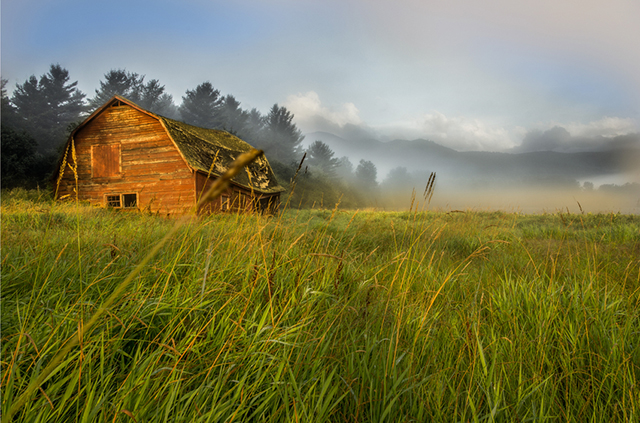 Photo Credit: © iStock/jhamilton10
9. Arches National Park – Utah
Ever done a desert hike? Well, maybe it's about time you did. And if you decided to hike through the sand, Arches National Park is the gold standard. The iconic red rocks and more than 2,000 precarious sandstone arches are other-worldly, and there's no better way to see them than to walk them.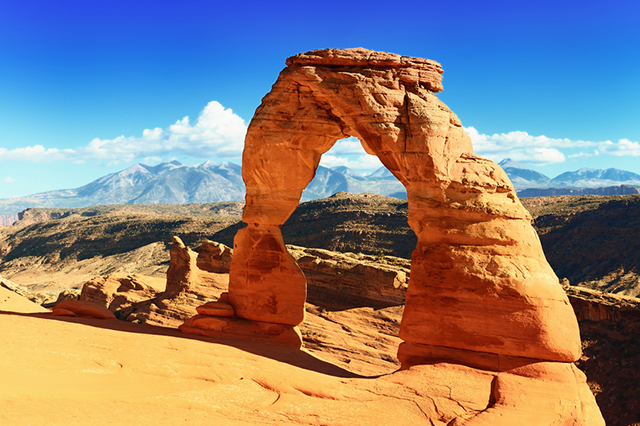 Photo Credit: © iStock/ventdusud
10. Lake Clark National Park – Alaska
You have to be willing to go native to hike in Alaska—in and out by floatplane, and not a trail in sight, but the hike from Telaquana Lake to Twin Lakes is definitely worth it. That said, the going is fairly easy (just head south) across a huge landscape of contoured high tundra, and the rewards are immense. You'll see caribou, moose, Dall sheep, and possibly brown bears as you hike beneath towering mountains and hanging glaciers perched above the east end of Turquoise Lake.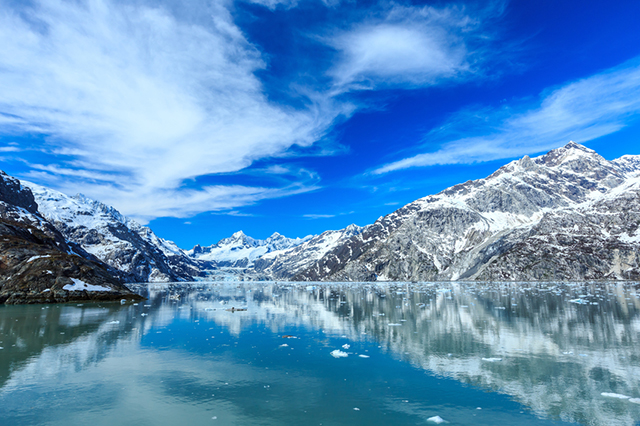 Photo Credit: © iStock/sorincolac
Main Image Photo Credit: © iStock/gdbeeler
About the Author: Milou van Roon runs a Digital Media Agency called Explorista Media that is dedicated to making travel brands into online rockstars. She's hardly ever home in The Netherlands, and regularly abuses the European low cost flights under the excuse of 'blogging about it' on budget travel blog http://explorista.net. Be sure to follow her adventures on Instagram (@Explorista).
Featured Vendor

Get Hertz Discounts
Subscribe to Our Blog!
Like Us On Facebook