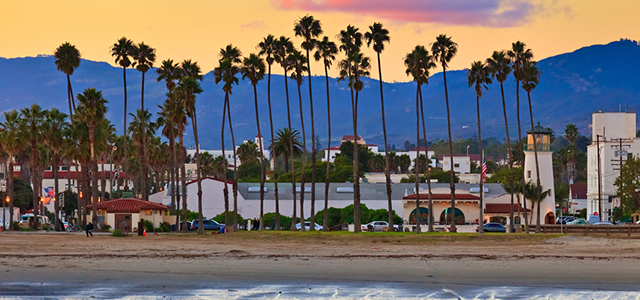 Summer is Here and That Means It's Time to Road Trip the California Coast
There is no such thing as a boring road trip when it comes to traveling from Los Angeles to San Francisco, especially this time of year. You can take several routes, but we really recommend going up the coastal route, Highway 1, which is often referred to as the most beautiful road in the world. And while the best part of your road trip will be the sights that you see from the driver's seat, it would be a shame to drive up the California Coast without making a few stops along the way. Here are the spots that you shouldn't miss along your coastal drive.
Los Angeles
Los Angeles is a city that you either love or hate. I'm in the love-camp, but know what to expect: Los Angeles doesn't have a city center like many traditional cities do. In LA, you'll find many hotspots to just enjoy the sun and relax. Venice Beach and Santa Monica Pier should not be missed. When visiting Los Angeles you can't skip the walk of fame, of course. Other things to do are a visit to The Getty Center, watch the sunset from the Griffith Observatory or enjoy a day in Universal Studios Hollywood.
Photo Credit: © iStock/AronMsk
Santa Barbara
After all the fun in Los Angeles, it is time to continue on your trip. Santa Barbara is the next destination loved by many. The weather is gorgeous year-round, so any day is a good day for a stroll on the beach. Feel the breeze, enjoy the day and just do whatever you feel like. There aren't many must see's in this place (although the Funk Zone is a must taste!), Santa Barbara is best explored at random. Relax and enjoy for as many days as you feel like staying.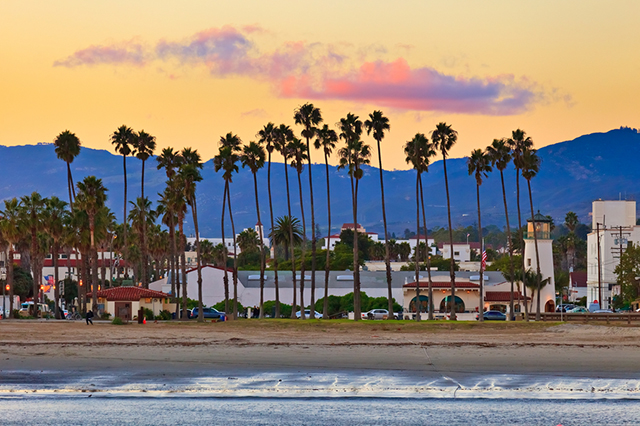 Photo Credit: © iStock/Sergey Borisov
Big Sur
After your relaxing time in gorgeous Santa Barbara, the journey continues to Big Sur. This route travels between San Simeon and Carmel along the coastline of California. Take your time to explore this route and all the beautiful sights it offers. Pfeiffer Beach, Julia Pfeiffer Burns State Park or McWay Falls, all of it is Instagram-worthy. This is quite a touristy destination but this is one of those hotspots that is popular for all the right reasons.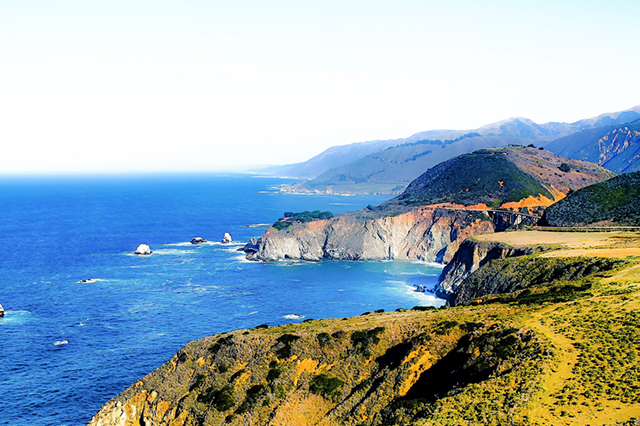 Photo Credit: © iStock/MrVELL
Santa Cruz
This brings us to our last stop before our final destination, San Francisco. Santa Cruz has a boardwalk that is over 100 years old. It is an iconic amusement park with several rides and it's simply fun to visit. Watch the sunset from the beach and you'll see why people find it such a beautiful stop. Furthermore, Santa Cruz is a place to stretch your legs and explore at your own pace.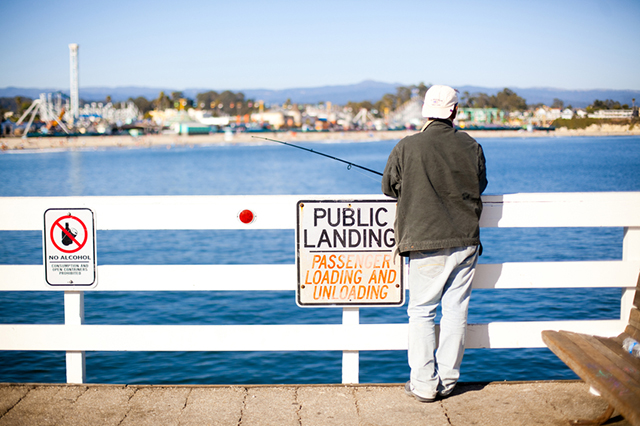 Photo Credit: © iStock/timnewman
San Francisco
On to your final destination: the city of San Francisco. Here you obviously don't want to miss the tourist highlights like the Golden Gate Bridge. If you're staying for a couple of days then opt to rent bicycles since San Francisco is a great (but exhausting!) city to explore by bike. Check out the gorgeous buildings, slide down the slides on Seward Street and tour in one of the well-known cable cars. Also, San Francisco is filled with street art and fun museums that will entertain you for quite some time.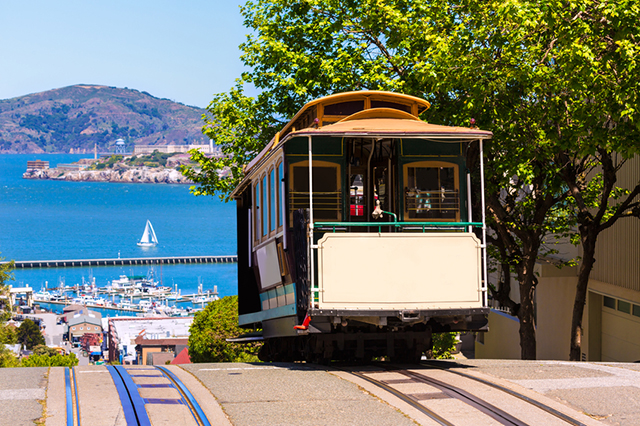 Photo Credit: © iStock/LUNAMARINA
Obviously, you can expand your road trip as you go. If you decide you want to stay a day longer in one of the cities then why not? Most destinations on this list are relaxed laid back destinations. They are perfect places to wind down from rushed city life. And since your starting and ending points are both busy cities, it'll be nice to fill in the remainder of the trip with easygoing locations. Enjoy!
About the Author: Milou van Roon runs a Digital Media Agency called Explorista Media that is dedicated to making travel brands into online rockstars. She's hardly ever home in The Netherlands, and regularly abuses the European low cost flights under the excuse of 'blogging about it' on budget travel blog http://explorista.net. Be sure to follow her adventures on Instagram (@Explorista).
Featured Vendor

Get Hertz Discounts
Subscribe to Our Blog!
Like Us On Facebook