How to Road Trip Canada: Your Complete Route and Hotel Plan
If you are planning on taking a road trip through Canada, you have come to the right place. Below you'll find a list of a few places to visit while road tripping the Great Circle Route that encompasses the entire Kootenay Rockies region. Explore UNESCO Rocky Mountain World Heritage Sites, learn about mining and railway history, see incredible mountain scenery, soak in rejuvenating hot springs, and experience many outdoor adventures.
Since climate, distance and the high cost of domestic travel make it hard to get to know all of Canada, we have listed the Super 8 hotels that are located on the route, making it easier for you to concentrate on the journey, and not the destination.
Day 1: Calgary to Golden (243.34 km - about 2 hours 37 min)
Travel west from Calgary, Alberta, on the Trans-Canada Highway 1 through Banff and Yoho National Parks to Golden, British Columbia. Yoho's towering peaks, expansive glaciers and impressive waterfalls have attracted visitors for over a century.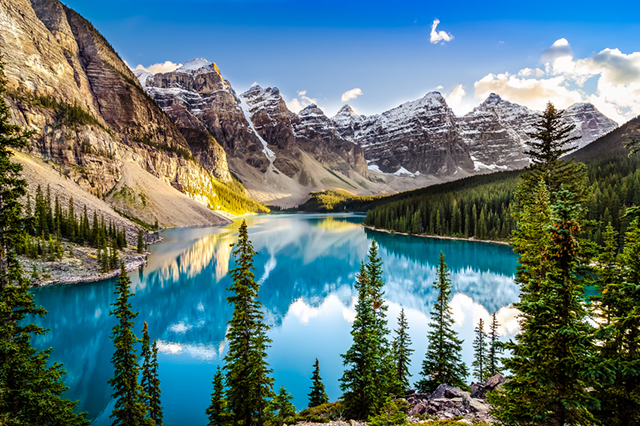 Photo Credit: © iStock/MartinM303
Overnight stay: Super 8 Golden
Conveniently located on Trans-Canada Highway 1 at Highway 95 between Vancouver and Calgary, the Super 8 Golden hotel puts the beauty of the Canadian outdoors at your doorstep. Super 8 Golden provides easy access to Glacier, Yoho, and Banff National Parks.
Day 2: Glacier and Mount Revelstoke National Parks (147.34 km - about 1 hours 52 min)
From Golden, continue on Highway 1 to Glacier National Park, with over 400 glaciers covering one-tenth of its area. The Rogers Pass Centre is filled with memorabilia and photographs from the area's mountaineering past. Nearby Glacier National Park is Canyon Hot Springs, which features mineral pools and several forms of accommodations. Further west, the rare old-growth rainforest of Mount Revelstoke National Park is accessible, with wide-reaching boardwalk trails.
Overnight stay: Super 8 Revelstoke
The Super 8 Revelstoke hotel offers great value and convenience in British Columbia. Located just off Trans-Canada Highway 1, providing easy access to popular destinations like Mount Revelstoke National Park and Glacier National Park in less than 20 minutes.
Day 3: Revelstoke to Castlegar (247.59 km - about 3 hours 47 min)
Revelstoke is situated at the junction of highways 1 and 23 along the Columbia River. Visit the Revelstoke Railway Museum, or tour the Revelstoke Dam.
Approximately 19km/12mi west of Revelstoke is 3 Valley Gap Heritage Ghost Town, a modern resort and restored pioneer ghost town. Further west is Crazy Creek Waterfalls and Suspension Bridge, and Craigellachie, where the "last spike" of the western Canadian Pacific Railway was driven.
From Revelstoke, south on Highway 23 along Upper Arrow Lake leads to the communities of Nakusp, New Denver, Sandon, Silverton, and Slocan. Take Highway 3A to Castlegar.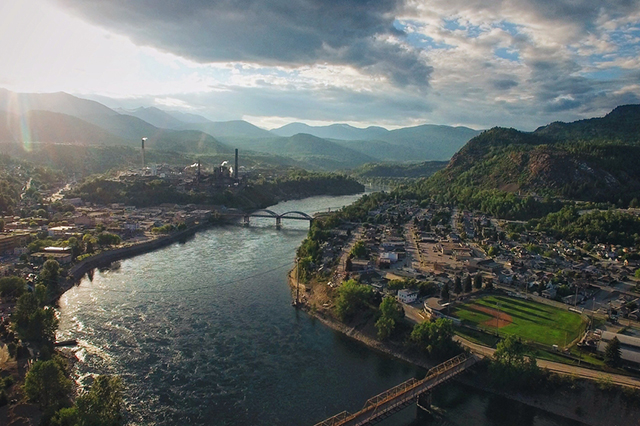 Photo Credit: © iStock/ericgon
Overnight stay: Super 8 Castlegar
Located in the heart of the Kootenay Mountains, Super 8 Castlegar is an ideal home base for exploring southern British Columbia. Quick access to Highways 3 and 22 makes it easy to explore local natural and historic attractions.
Day 4: Castlegar to Rossland (32.70 km - about 0 hours 28 min)
While in Castlegar, visit Zuckerberg Island Heritage Park, the Doukhobor Discovery Centre, and the Station Museum. Take Hwy 3/3B or 22 to Rossland, one of Canada's top mountain biking spots and a former gold rush boomtown.
Overnight stay: Super 8 Castlegar
Day 5: Creston Valley to Cranbrook (237.62 km - about 3 hours 3 min)
Creston is south on Highway 6/3. Creston is known for its plentiful orchards and locally grown fruits and vegetables. Birdwatchers and nature lovers should stop by the Creston Valley Wildlife Management Area. This wildlife sanctuary is home for thousands of migratory birds, and features an interpretive center, guided canoe tours and self-guided walking tours.
Traveling Highway 3/95 leads to the town of Cranbrook and the Canadian Museum of Rail Travel, which houses 28 restored rail cars from various stages of Canada's rail history. Cranbrook is the commercial center of the Kootenay Rockies region, and offers a multitude of services.
Overnight stay: Super 8 Cranbrook
Bordered by the Purcell and Rocky Mountains, Super 8 Cranbrook is an ideal choice for exploring the southeast corner of British Columbia. Quick access to Highways 95 and 3 makes it easy to reach Cranbrook Regional Airport in just minutes, and popular attractions such as the Kootenay Rockies and Alpine Ski Resort are just a short drive away.
Day 6: Kimberly to Fairmont Hot Springs (124.96 km - about 1 hours 41 min)
From Cranbrook, journey on Highway 95A to the city of Kimberley. Kimberley's mining heritage is a prominent feature of the community, as evident at Kimberley's Underground Mining Railway.
North of Kimberley on Highway 95 to Highway 93/95 is Fairmont Hot Springs Resort, a world-class relaxation and recreational resort. Fairmont features some of the largest natural hot springs pools in Canada, and offer visitors access to numerous outdoor seasonal activities.
Overnight stay: Fairmont Hot Springs Resort
Day 7: Invermere to Alberta (284.14 km - about 3 hours 10 min)
Further north is Invermere, where Lake Windermere offers great recreational water activities. West from Invermere, on a winding road, is Panorama Mountain Village, nestled in the Purcell Mountains.
Take scenic Highway 93 through Kootenay National Park back to Trans-Canada Highway 1 and Calgary, Alberta.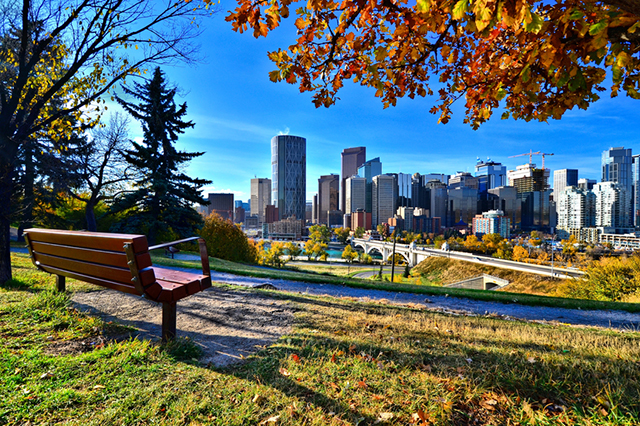 Photo Credit: © iStock/jenifoto
Overnight stay: Super 8 Calgary
The Super 8 Village Calgary hotel is an ideal home base for exploring the heart of the city. Calgary International Airport is located only 20 kilometers away.
Main Image Photo Credit: © iStock/AlbertoLoyo
About the Author: Milou van Roon runs a Digital Media Agency called Explorista Media that is dedicated to making travel brands into online rockstars. She's hardly ever home in The Netherlands, and regularly abuses the European low cost flights under the excuse of 'blogging about it' on budget travel blog http://explorista.net. Be sure to follow her adventures on Instagram (@Explorista).
This post contains references to products from one or more of our partners. We may receive compensation when you click on links to those products. For an explanation of how ABN works, visit this page.
Featured Vendor

Get Hertz Discounts
Subscribe to Our Blog!
Like Us On Facebook