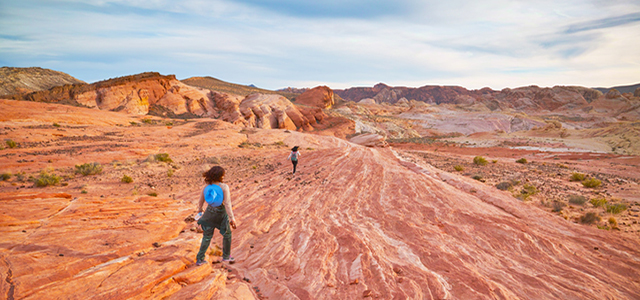 How to Get the Most Out of a Trip to Las Vegas When You Don't Gamble
When people hear the name Las Vegas, images of smoke filled casinos and people betting their last $10 come to mind. But believe me when I say this is not why I want to visit. I'm not a gambler (I spent a total of five minutes at a slot machine on a cruise ship almost a decade ago) and yet I know that there's so much more to Sin City than just its heavily marketed casinos. So here are the five things I'd like to do the most on my first ever trip to Las Vegas:
Stay at Caesar's Paris Hotel
Paris, France is one of my favorite cities in the world so naturally I would want to stay at the hotel whose theme is the City of Light. Although nothing ever compares to seeing the real-life structures, I still love the idea of an Eiffel Tower and Arc de Triomphe replica against the desert skyline (talk about unique photo ops) or the pool Soleil which is located directly underneath the Eiffel Tower. And French food options like Le Village Buffet which showcases food from five of France's provinces, La Creperie (because what Parisian experience doesn't include crepes?), and JJ's Boulangerie, whose enticing smells will make you feel as if you've been transported to the Rue Cler. And this isn't even everything they have, not by a long shot! Nothing compares to being in the real Paris, yet they had me at crepes.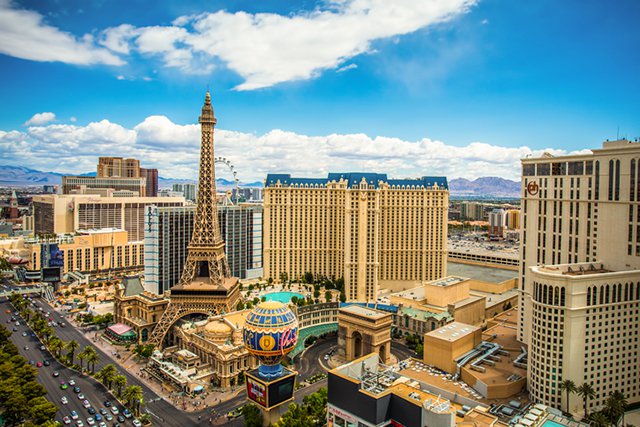 Photo Credit: © iStock/littleny
Make Your Own Photography Tour
Some people might argue that Vegas' prime attractions are inside closed spaces, but from everything I've read and seen, Las Vegas seems like one of those places that would be truly incredible to photograph. Between the neon lights, the out of this world architecture and the natural landscapes, why on earth would I ever want to be stuck inside when there is so much outside and even better, isn't costing me anything? Enough Hollywood movies have shot scenes in Las Vegas to have me convinced it would probably be one of the most unique and visually stunning places I could ever take my camera to.
Photo Credit: © iStock/Meinzahn
There are Roller Coasters
I feel like I'm getting to the point where my back is just not what it used to be where roller coasters are concerned (i.e. it hurts too much), and yet I have always wanted to ride on the X-Scream. As a rider you're propelled headfirst, 27 feet over the edge of the Stratosphere Casino, Hotel & Tower. I mean, it's a roller coaster whose track is essentially on a hotel building. Talk about unique. And then there's also the Adventuredome, a five acre INDOOR amusement park. Anyone would be set for days on the roller coast front while here.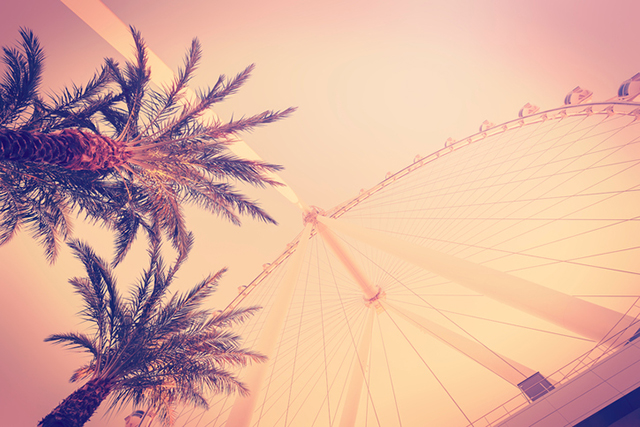 Photo Credit: © iStock/MBPROJEKT_Maciej_Bledowski
Buffets
In Las Vegas, everything seems to be about excess and its world famous buffets are no exception. Caesar's Paris Hotel's Le Village buffet, is merely one of many options that exist. All of the major hotels and casinos have buffets, although do your research to make sure you're dining at a memorable one like Caesar's Bacchanal, which supposedly serves more than 500 dishes from nine open kitchens, and the Wicked Spoon at the Cosmopolitan which features a mac n' cheese bar. As a diehard foodie, this is probably one of the things I would most look forward to on a trip to Vegas.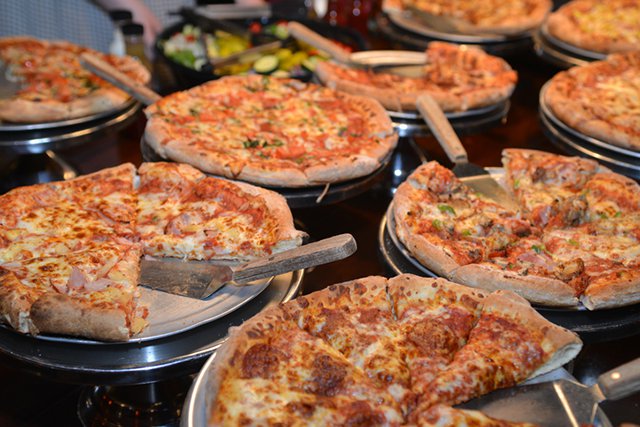 Photo Credit: © iStock/kortemeyer
The Wide Open West
While Las Vegas is undoubtedly a major metropolitan area, I would surely want to get outside the city limits and explore some of the beautiful natural scenery. Las Vegas is less than 60 miles from Valley of Fire National Park, Nevada's oldest park and one whose pictures never fail to wow me. Its landscapes seem surreal and whose beauty is definitely worth taking a moment (or two) to fully appreciate. With how close Valley of Fire and other state parks are to the city, it's wonderful knowing you can still have your over the top hotel and food options to return to after a long day of hiking and being with nature.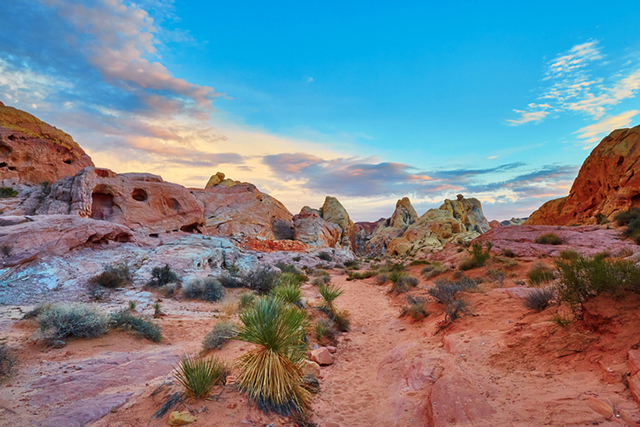 Photo Credit: © iStock/encrier1
As each year goes by, Las Vegas moves further and further up my bucket list. So hopefully I'll get there soon if only to prove to all of the Vegas naysayers there really is so much more to see and do there than just what lies inside a casino.
Main Image Photo Credit: © iStock/pkujiahe
About the Author: Librarian by day, die-hard travel fanatic and aspiring writer by night, Julie is the author of the travel and food blog, The Red Headed Traveler. When she's not traveling she's either testing out a new recipe (she loves making ethnic food) or being a wannabe foodie in Pittsburgh where she is attempting to eat her way through as many restaurants as she possibly can.
This post contains references to products from one or more of our partners. We may receive compensation when you click on links to those products. For an explanation of how ABN works, visit this page.
Featured Vendor

Get Hertz Discounts
Subscribe to Our Blog!
Like Us On Facebook