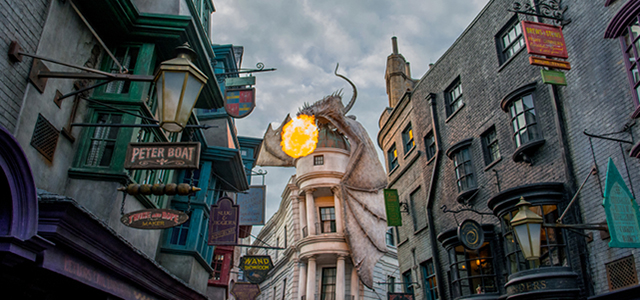 20 Tips and Secrets To Have The Ultimate Experience at The Wizarding World Of Harry Potter
The most important thing to note before getting your wizardry on, is to realize that there are two different parks where you can enjoy anything and everything Harry Potter. The first is on Islands of Adventure while the second area is at Universal Studios Park. The best way to get from one park to the other is to buy passes for both parks and go back and forth via the Hogwarts Express train. According to travel experts who dedicate their time to planning these magical vacations, the best times to visit are January and February, late August and all of September.
Additionally, travel agents suggest staying on property. Three of the hotels at the parks come with Front of Line access free of charge, which is essential to avoiding long lines. The normal cost for these passes are about $99 each day, so having them for free solely due to where you book your stay, is genius. And really, the hotels on property are within walking distance of all the parks. Below are some tips and secrets for getting the most out of your Harry Potter vacation.
1.
If you stay at one of Universal's on-site hotels, you get early access to The Wizarding World of Harry Potter one hour before the park opens.
2.
Before going to the park, download the
Universal Orlando Wait Times app
so you know how long each line is for the rides.
3.
For parents with a baby who both want to ride the ride, ask the ride attendants about baby swap. While one parent rides the ride, the other can wait in the swap room and then afterwards, simply swap positions so that they can ride afterwards.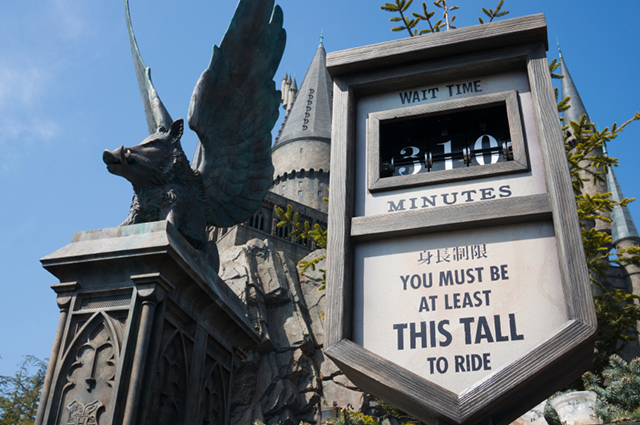 Photo Credit: © iStock/ksbank
Now for the fun stuff for Harry Potter fanatics…
4.
When in line for the Forbidden Journey ride, listen closely and you can hear a teacher lecturing behind the Potions classroom door.
5.
If you look at the top of the Owlery in Hogsmeade, an owl will pop out every now and then like a cuckoo clock.
6.
When you're on the Hogwarts Express going to Diagon Alley, you can catch a quick glimpse of Voldemort in front of Malfoy Manor…but you have to really pay close attention.
7.
Stand outside 12 Grimmauld Place and you'll see Kreacher open the curtains every other minute.
8.
When waiting in line for the Hogwarts Express at King's Cross, look out for the Divine Magic ad from Half-Blood Prince.
9.
When you go to Madam Malkin's, stand in front of the mirror for some wardrobe feedback, but don't be offended by what you might hear.
10.
Make sure to look up in Weasleys' Wizard Wheezes; you can see Umbridge just like in Half-Blood Prince.
11.
You'll find the vanishing cabinet at Borgin and Burkes in Knockturn Alley. Listen closely and you will hear a bird chirping.
12.
Make sure to place a call to the Ministry of Magic from the Telephone Booth. The phone number to call (MAGIC) is printed inside.
13.
If you decide to buy a wand, which is pretty much what you should do when you are there, know that when entering Ollivander's, some patrons are selected for an extra special experience. If you aren't one of those selected, go back and try again, it's worth it and adds to the magic.
14.
The wands you buy are interactive. You use the map and the wands to cast special spells throughout Hogsmeade and Diagon Alley.
15.
Ride the Hogwarts Express both ways as the ride is different each way. Platform 9 3/4 has a special surprise; so make sure to keep a look out for the fun effect when in line.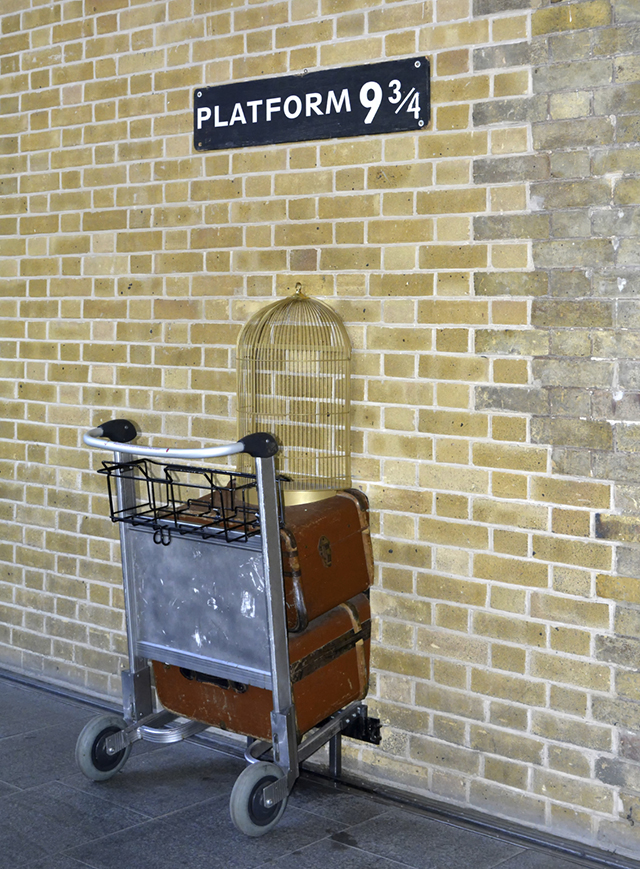 Photo Credit: © iStock/starekase
16.
If you enter the bathroom in Hogsmeade only, you will be able to hear Myrtle chatting away.
17.
The butterbeer is not actually beer, and has no alcohol (sorry to burst any bubbles).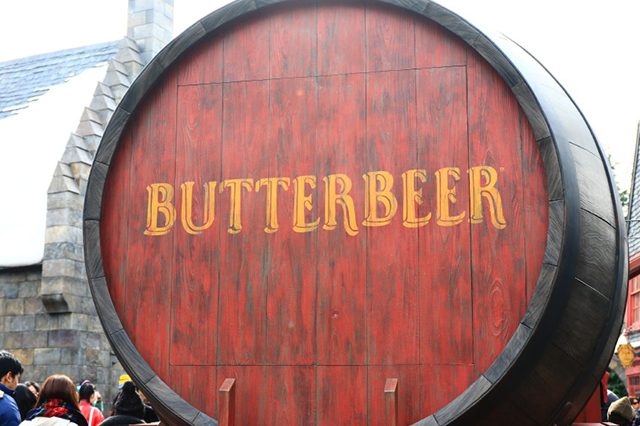 Photo Credit: © iStock/USA-TARO
18.
The dragon on top of Gringott's bank will breathe fire about every 15 minutes.
19.
Next door to Gringott's is a money changer and you can change muggle money into Wizarding notes. There is no fee so it's easy to swap back to muggle money if you don't spend it all.
20.
The goblin inside the money changing station has a bit of an attitude. Ask him some questions and hear what he has to say back to you.
Main Image Photo Credit: © iStock/eyfoto
About the Author: David Duran is a Brooklyn-based luxury, hospitality, culinary, and overall freelance travel writer who contributes to such publications as Fodor's, Travel + Leisure, Destinations Weddings & Honeymoon, and Caribbean Travel + Life, among others. When not traveling 20-25 days a month for his work, he spends his free time planning more travel! To read some of his work, check out his online portfolio, and follow him on Instagram and Twitter at @mrdavidduran.
Featured Vendor

Get Hertz Discounts
Subscribe to Our Blog!
Like Us On Facebook