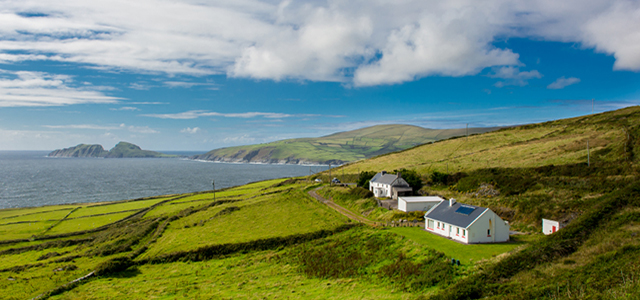 Ireland's Wild Atlantic Way: 5 Hotspots Not to Miss When You Road Trip
While Dublin can be a blast to experience on your big trip to Ireland, the west coast is where all the wonderful natural beauty lies and the true spirit of this destination. Ireland's Wild Atlantic Way is 1,500 miles of cliffside villages, scenic hiking trails and ancient ruins, just to name a few of the pit stops along the road. Hop in the car and get to exploring along this rugged and memorable route.
Belfast
While not officially on the Wild Atlantic Way (in fact, it's a whole other country), it's well worth beginning your journey in Northern Ireland and snaking your way back down the coastline. It'd be a shame to miss the blossoming capital city of Belfast, as it is a wealth in culinary, art and
historic significance
. Take a trusted tour to get your bearings through town by an official Black Taxi Tour, often led by people directly affected by the troubles of the past. After a long day of sightseeing, have a memorable meal at Hadskis, one of Belfast's best foodie havens.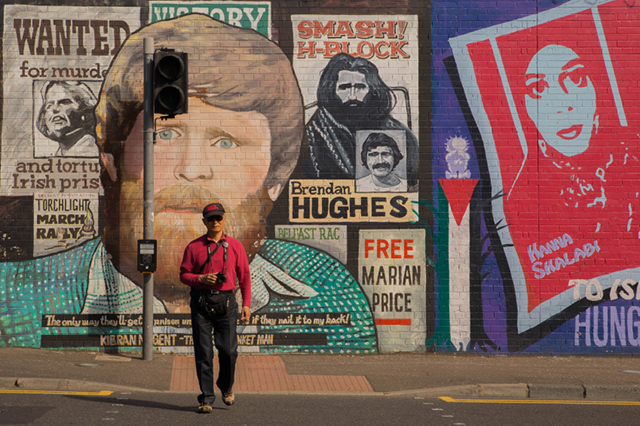 Photo Credit: © iStock/rsem
Sligo
The town of Sligo is one of the most authentic towns along the Wild Atlantic Way. Enjoy a day or two perusing the pubs and walking along the canal to poke into some great sweet shops and clothing stores. The best time to visit is in August with the Fleadh Cheoil festival. Thousands of people descend onto Sligo for a week's worth of traditional Irish music and dancing with a giant open gathering to kick it off in the center of town. Don't forget to save time for a meal at Hargadons too, especially for a taste of the beautifully prepared local mussels and chips.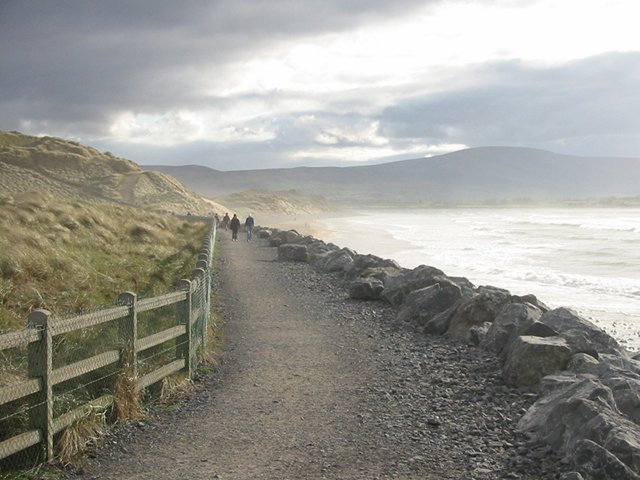 Photo Credit: © iStock/green71
Mayo
This region is a large, mostly coastal part of Ireland that has countless beaches and craggy borders to experience. Large rock formations that jut out of the sea create a dramatic backdrop for activities like hiking, photography and simply enjoying the outdoors. Have a look first at the scenic Keem Bay on Achill Island that can be reached by car. Its remote location offers tranquil viewings of sea and sky, with especially wonderful views in good, sunny weather days. Back on the mainland, there are some
beautiful drives in the Lake District
along charming villages and even a few lush golf courses.
Those who live in Mayo love to celebrate, so keep an eye out for year-round festivals and events. They will rally around everything from the annual salmon haul and harp players to hiking races and their national heritage.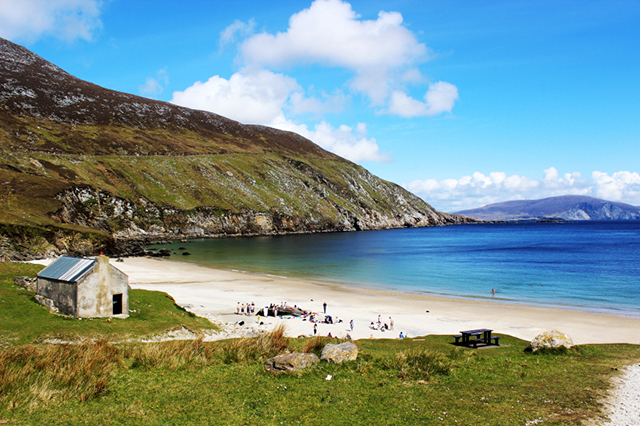 Photo Credit: © iStock/siims
Galway
As a vibrant, chummy city, Galway often feels like a home away from home. The beautiful pedestrian Quay Street down by the river are always full of merriment, from live music at every local pub to lovely shops filled with traditional jewelry.
Just outside of Galway are also plenty of smaller villages to wander through, as well as the coastline that boasts the incredible Cliffs of Moher. You can drive out to this natural wonder or take a bus tour from the city to visit the cliffside walking paths, museum and O'Brien's Tower. Head to the top of this stone structure for some of the best views of the edge below.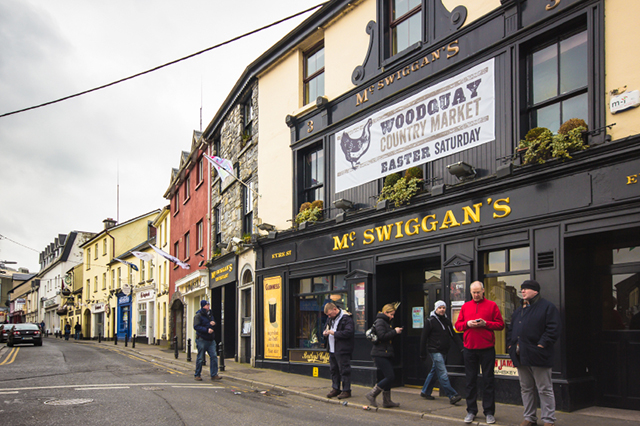 Photo Credit: © iStock/littleny
Cork
A bit farther south is the gorgeous, green region of Cork. People are all about the Wild Atlantic Way there, as much of life revolves around its beauty and resources. Boating is popular, from kayaking to whale watching. Many people will rise early to bird watch along the water and listen for the area's rare breeds.
Enjoy a little urban sightseeing as well in the city of Cork, the third largest behind Dublin and Belfast. Have a look through the covered marketplace for some authentic souvenirs and visit the beautiful St. Fin Barre's Cathedral nearby. As the sun goes down, the Sin E pub is where everyone gathers to hear up to 10 fiddlers at a time play some local favorite tunes.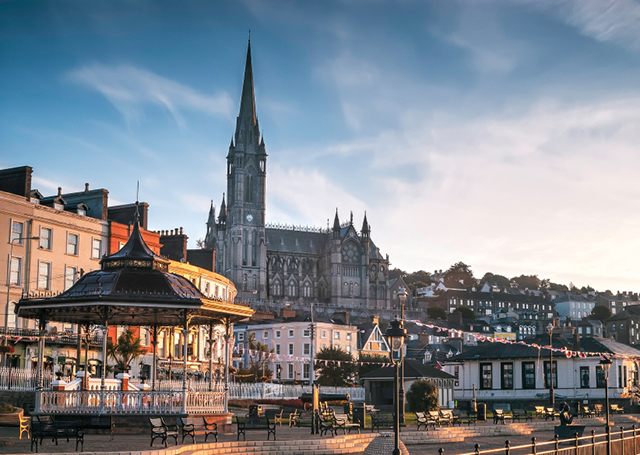 Photo Credit: © iStock/Slongy
The chance to cruise along Ireland's Wild Atlantic Way makes for the perfect road trip in Europe's greenest landscape.
Main Image Photo Credit: © iStock/grafxart8888
About the Author: Eileen Cotter Wright is a Boston, MA expat living in London, UK as a freelance writer and owner of group travel site PureWander.com. Despite losing her passport the first day she left her home country, she's continued to roam the earth with gusto for about a decade. You can keep up with her hot mess adventures on her personal blog CrookedFlight.com.
Featured Vendor

Get Hertz Discounts
Subscribe to Our Blog!
Like Us On Facebook