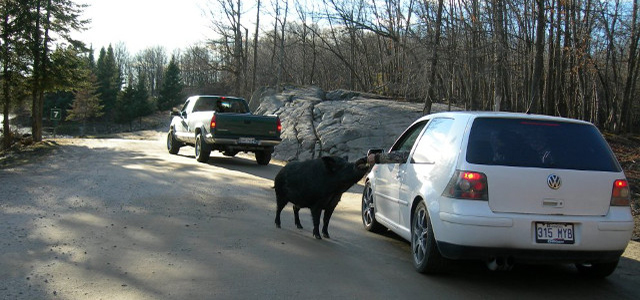 Off the Beaten Path Parks in Canada
When you hear the phrase parks in Canada, you might think of Banff National Park (the first one established in the country), Pacific Rim, Prince Albert, Thousand Islands National Park or Cape Breton Highlands National Park, making Canada a true paradise for those who want to walk, hike, discover great landscapes and just enjoy nature. But, if you want to go beyond the most famous parks, here are several other off the beaten path parks to discover and enjoy in Canada.
Bois-de-l'Île-Bizard Nature Park
This 201-hectare park in the heart of Île Bizard is perfect for nature lovers. During the winter you'll find 27 kilometers of cross country ski trails and during the summer you'll find 9.6 kilometers accessible for hiking and biking. This nature park is a great place to go for bird watching – there is a long boardwalk over the swamp in the northern part of the park that's the ideal place for this.
While there, you'll also find sugar maples, cedar groves and marshes. If you choose to explore the park on foot, it's good to know that the park has several picnic tables and benches on some of the drier land and you'll also find maps (not too often) as you make your way through the park. From a historical point of view, this site was once used as a harbor, quarries and beaches. The beach is still open despite a period of abandonment.
Travel tip:
be sure to have on your mosquito repellent if you go to the park any time outside of winter. Other than that, just breathe in the fresh air and take a break from it all in this beautiful park.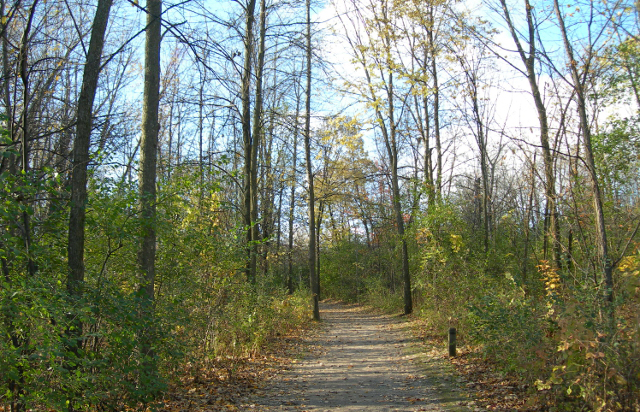 Parc Omega
If you are a drive-through-and-feed-the-animals park fan, then you shouldn't miss this safari park in Quebec, Canada. Parc Omega has walking trails as well as accommodations options. You'll see a wide variety of animals from coyotes to various types of deer, squirrels, wolves, black bears, beavers, musk ox, arctic foxes, arctic wolves and more.
Travel Tip:
buy some carrots before you go so that you have food for the animals. But, more important, be sure to follow the
safety rules
. While feeding the wild animals is an amazing experience, you should not leave your car or keep the doors open. The windows have to be half closed and take into consideration the month in which you visit the park and the mating periods so that you can be safe. Follow the rules and it'll all be fine. The park is open all year long, so it can be visited anytime you are in the area. The admission prices start at $23 for adults, $9 for children and $22 for seniors. Be aware that the prices vary depending on the month you visit the park.
Centre de la Nature Mont-Saint-Hilaire
Relatively close to Montreal (about 30 kilometers away) you'll find a place with 24 kilometers of hiking trails, the
Mont Saint-Hilaire Nature Centre
. Located at 422 Chemin des Moulins in Mont-St-Hilaire, this outdoor place is perfect for those who want to try something new.
If you are asking what makes Mont-Saint-Hollaire special, then you should know that it is Canada's first biosphere reserve. The Mont Saint-Hilaire Biosphere Reserve is a Monteregien hill and home to wonderful flora and fauna, as well as to some interesting minerals.
You cannot camp here, nor you can you take your dog with you, but you can definitely enjoy your time discovering nature and keeping in shape. The price for a day ticket is $2.50 for children 6-17 years and $6 for adults.
Canal de Lachine
Lachine Canal National Historic Site is a 14.5 kilometre-long urban park that offers various types of activities for its visitors. Depending on your mood and preferences you can visit the park to simply take a nature break, exercise, jog, cycle, or enjoy some fun water based activities with a kayak, canoe, paddleboat or electric boat. Boaters can enjoy a special
fireworks show on Saturdays
in July and August.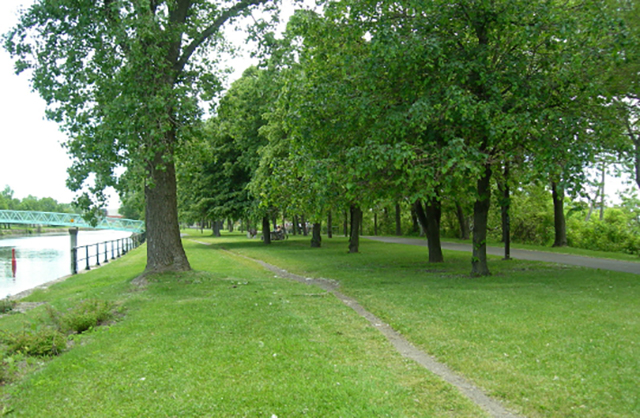 Mount Royal Park
Perfect for various outdoor activities, Mount Royal Parc in Montreal is visited by locals and foreign visitors all year long. This is a 200-hectare park which includes the highest spot in the city (234 meters) and was designed by Frederick Law Olmsted (who also designed New York's Central Park). The park was inaugurated in 1876 and Mount Royal was made a permanently protected site in 2003.
Beyond figures lies a truly wonderful park perfect for a walk, picnic, jog, ice skating during the winter, or for simply taking a break to admire the city and recharge your batteries.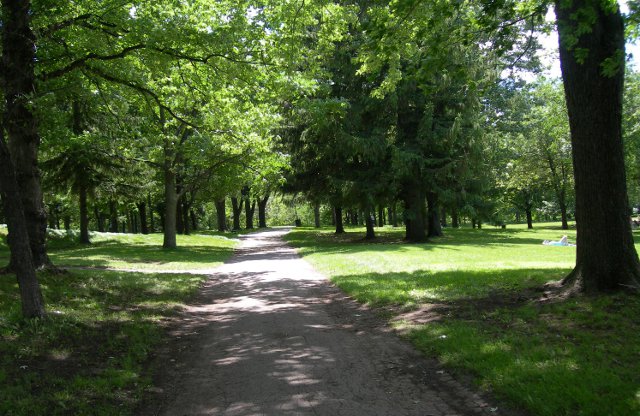 These are just a few of the amazing off the beaten path parks in Canada, each with something special to offer. Some are easily accessible while others are further from the beaten path, but all are definitely worth the trip. No matter what type of park or outdoor activity you like, Canada has something for you. Just select your preferred park and take a break and enjoy nature!
About the Author: Violeta-Loredana Pascal is a public relations and marketing specialist who also loves to travel. She shares her travelling experiences and tips at http://travel.prwave.ro/. You can also find her on Facebook (/TravelMomentsInTime), Twitter (@TravelMoments) or Instagram (@violeta.loredana).
Featured Vendor

Get Hertz Discounts
Subscribe to Our Blog!
Like Us On Facebook