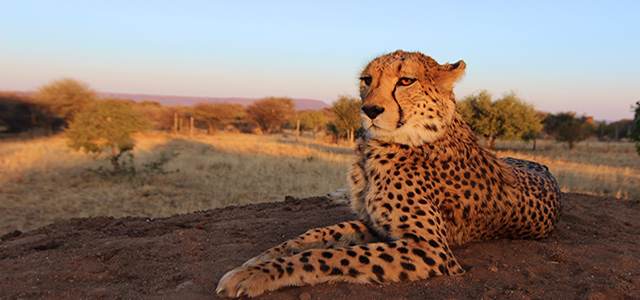 5 Trips the Animal Lovers in Your Life Need to Know About (and Go On!)
Imagine encountering a humpback whale, feeding an orphaned joey, bathing an elephant, or meeting an ancient tortoise. These amazing endeavors can be had first hand courtesy of eco-tourism and organizations trying to protect the precious species with which we share our planet. Here, we put together five opportunities to get up close to animals. You're sure to come away with an exuberant feeling of having been a part of the solution to help wildlife in need.
1. Dolphin & Whale Watching in Golfo Dulce, Costa Rica
As one of only three tropical fjords in the world, Golfo Dulce in Costa Rica is simply magical. The waters are warm and calm, the surrounding forests are pristine, but it's what is in the water that will put a smile on your face. On Earthwatch's Safeguarding Whales & Dolphins in Golfo Dulce expedition, participants work alongside scientists studying the marine residents. Hundreds of spotted and bottlenose dolphins call this region home; it's where they play, forage, and care for their young. It's not uncommon for them to go up to the boat, perform flips, and splash to trap prey or attract a mate. And when you finally see the hump of the whale, you'll realize the true wonder of this place. Every summer and winter, humpbacks from the North and South swim here to breed, and that's where they stay until their young are old enough for the journey back. Go when the time is right, and you're bound to have a spellbinding experience.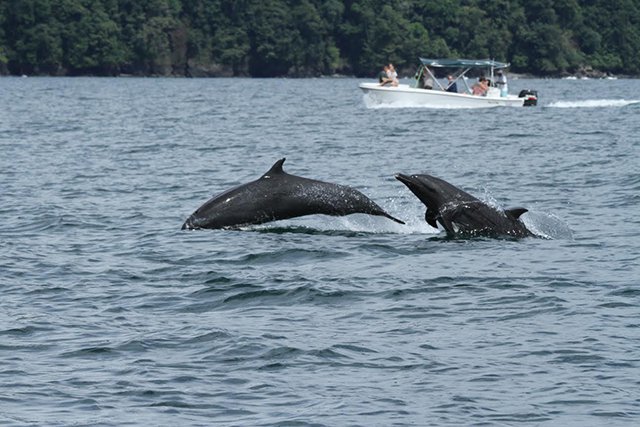 2. Cruise to Exotic Wildlife in the Galapagos
A trip to the enchanted isles is a bucket list item for every animal lover. Located 600 miles west of mainland Ecuador on the equator, the Galapagos Islands are heavenly bodies consisting of exotic wildlife from blue-footed boobies and giant tortoises to colorful iguanas and incredible underwater life. As most of the islands are unspoiled and uninhabited, getting there is only possible by boat. All it takes is a seven-day yacht cruise on Ecoventura for a once in a lifetime adventure of swimming with sea lions, hiking alongside albatrosses, and snapping a selfie with an ancient tortoise.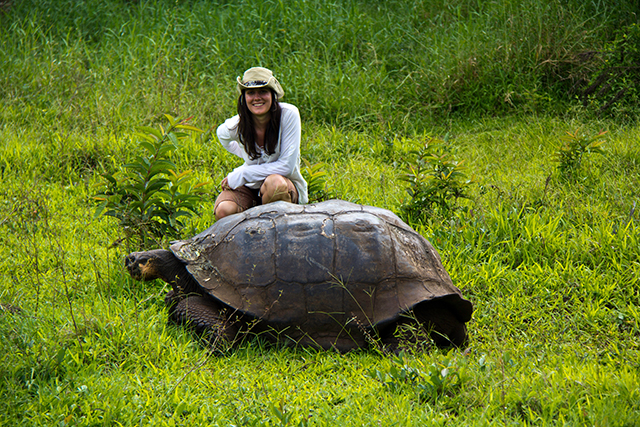 Photo Credit: Courtesy of Ecoventura
3. Protect Grizzlies Safari in British Columbia, Canada
Travel through a vast expanse of fjords, islands, and rainforests on a classical wooden schooner to witness the whales, wolves, and bears of Canada's Great Bear Rainforest. Maple Leaf Adventures cruises are capped at 12 people, and everyone gets a chance to experience the natural beauty of Canada on guided trips and tugboat rides to spot the grizzly bear in all its might. The five to 11-day small trips explore 50,000 islands and 24,000 miles of shoreline. Proceeds from your trip benefit conservation efforts to end trophy hunting of the grizzly bears and protecting whales.

Photo Credit: Courtesy of Maple Leaf Adventures
4. Visit Elephant Nature Park, Thailand
Riding elephants has been popularized long enough and it's time to end it. Elephants in Thailand suffer in captivity, bearing humans on their backs in the heat for exhausting periods of time without proper food and water; they're sometimes even forced to bring along their young on treacherous treks. But it doesn't have to be that way. Elephant Nature Park, located near Chiang Mai, has been rescuing and rehabilitating formerly abused and captive elephants, and is a sanctuary for these pachyderms. Visitors can feed them, and even take them on walks to the nearby river for a bathing session. Now, doesn't that sound more fun than riding them?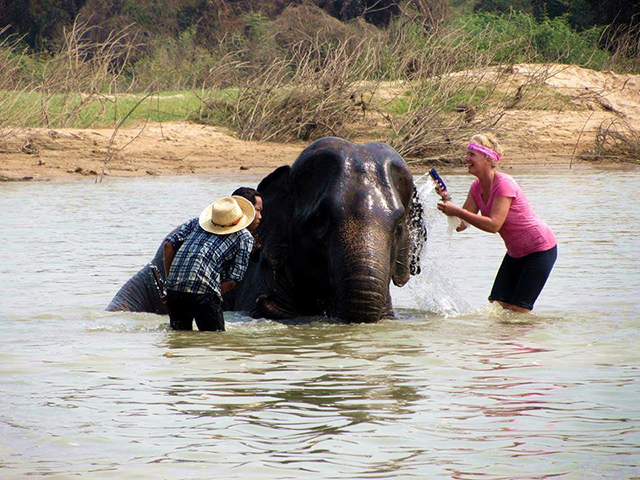 Photo Credit: Courtesy of the Elephant Nature Park
5. Learn about Conservation at Cheetah Conservation Fund, Namibia
There was a time when cheetahs roamed all over Africa, but poaching and habitat loss have caused a slide towards extinction. Namibia is currently the only country with the largest and healthiest population of this big cat, courtesy of years of tireless efforts, especially by Cheetah Conservation Fund (CCF), and the local community. The Fund has been working diligently for the past few decades to educate communities, conduct research, and utilize the best land use practices to benefit both animals and people. When you visit or volunteer at CCF, you will get an opportunity to see the resident cheetahs stretch their legs on the lure course and witness the wonder of the world's fastest land animal in action.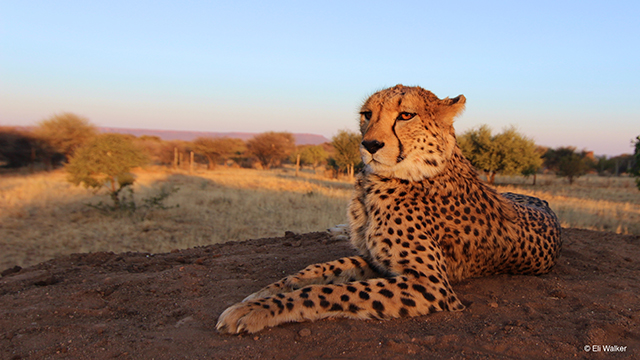 Photo Credit: Courtesy of the Cheetah Conservation Fund
There's no better feeling than to encounter an animal in the wild, living its life naturally, with its family and without the shackles of humankind. Nature, as they say, never disappoints; we hope you have the time of your life on your next animal-filled adventure!
About the Author: Lavanya Sunkara is a writer based in New York. Her love of adventure has taken her all over the world from Australia to Zanzibar. When she's not traveling, she's hiking with her dog, and planning her next getaway. Follow her on twitter @Nature_Traveler. Read her articles at www.nature-traveler.com.
Featured Vendor

Get Hertz Discounts
Subscribe to Our Blog!
Like Us On Facebook