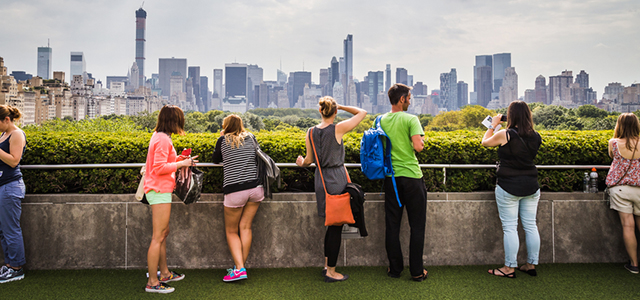 New York CityPASS: Worth it or Not Worth it?
When traveling to the Big Apple for the first time, chances are that you're to do list looks something like: DO ALL THE THINGS. No joke: New York holds hundreds of sights to see, museums to explore and activities to do. A lot of these attractions cost an entrance fee of some sort, which can end up making your trip quite expensive. But lucky for you, New York offers
discounts and deals everywhere
, especially for tourists. Many tourists end up getting the New York CityPASS, but is this the best option for you? Let's weigh the pros and cons.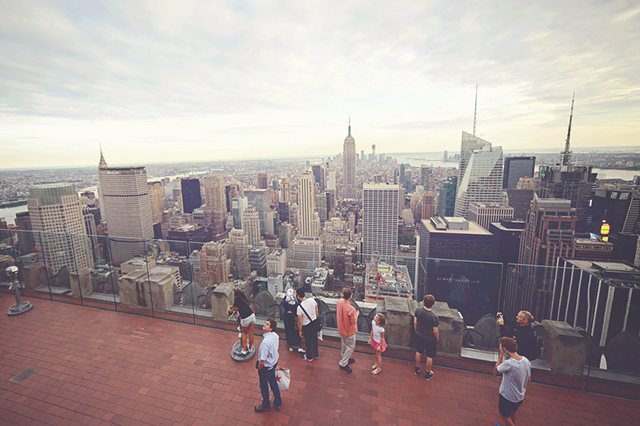 Photo Credit: © iStock/Zakai
The great thing about the NYC CityPASS is that after you've visited the first attraction, you've got nine days to visit the other attractions. This means there's no rush to cram everything in one or two days. However, the big question when talking about city passes remains:
will it actually save you money?
Let's start off with the basics.
On which popular attractions can you save up to 40% with the New York CityPASS?
1. The Empire State Building Experience
2. American Museum of Natural History
3. The Metropolitan Museum of Art
4. Top of the Rock Observation Deck OR the Guggenheim Museum
5. Statue of Liberty and Ellis Island OR Circle Line Sightseeing Cruises
6. 9/11 Memorial and Museum OR Intrepid Sea, Air and Space Museum
I have to agree with those attractions being the most popular ones with tourists in New York City. If you're going for the full experience and want to see all off those attractions, then you save about $78. However, when you want to visit just a select few of these attractions, it is time for some research.
What You Need to Keep in Mind
The thing with a tourist pass (like the
New York Pass
) is that you're usually allowed entry to a lot of the attractions in New York City, but within a short amount of time. Access to 50 attractions within three days sounds amazing at first, but in reality, you're probably not able to fully enjoy the sights since you're too busy racing around to make sure you get what you paid for. With only six attractions and a time frame of nine days, the New York CityPASS fits tourists who want to take their time better than tourists that want to see as much as possible.
But, if you wish to see more of New York and don't want to spend hours on one attraction, you probably want to reconsider choosing the New York CityPASS and opt for the New York Pass mentioned above. A trip to the crown of the Statue of Liberty isn't included in the Statue of Liberty and Ellis Island CityPASS option for example, and visiting the Empire State Building in the morning or evening probably isn't what you're looking for either in that case.
So, is the New York CityPASS Worth it For Me or Not?
It depends on what you want to see on your trip to New York City. If you want the full experience while visiting attractions, then this pass is definitely worth its value. The Empire State Building Experience alone will already set you back $47. If you add Top of the Rock Observation Deck with a regular cost of $32 and Circle Line Sightseeing Cruises with a regular cost of $37, you can see you've already earned back the price of the New York CityPASS ($116) and still have 3 attractions left. An added bonus to all of the money saving is the skip-the-line admission some attractions offer you with the pass.
However, if you're more into simply visiting some attractions instead of an entire experience, then the New York CityPASS might not be the best way to save money. The American Museum of National History and The Met both offer "recommended fees," which are great if you don't mind waiting in line and want to save money. If you want to enjoy New York on the water but you aren't interested in an extensive cruise, then there is always the free Staten Island Ferry that even passes Lady Liberty on its way to Staten Island.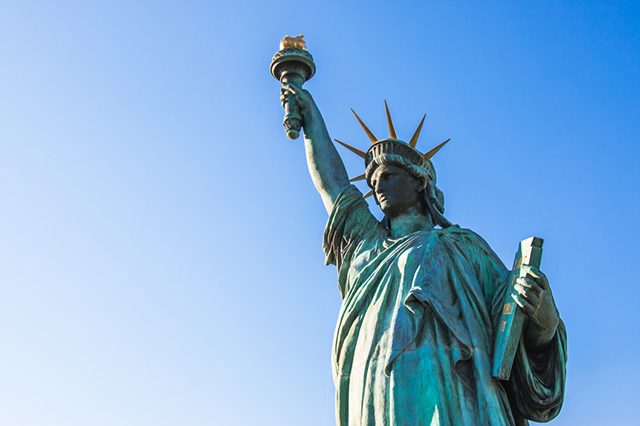 Photo Credit: © iStock/Yukikae4b
As you can see, doing your research pays off. Find out what type of tourist you are and decide whether the New York CityPASS is worth it for you or not. If you decide that the New York CityPASS is the way to go then we recommend buying it online since that is often cheaper than buying it when you're at a ticket office. So, do your research and enjoy the best New York City has to offer!
Main Image Photo Credit: © iStock/Andrew Parker
About the Author: Milou van Roon runs a Digital Media Agency called Explorista Media that is dedicated to making travel brands into online rockstars. She's hardly ever home in The Netherlands, and regularly abuses the European low cost flights under the excuse of 'blogging about it' on budget travel blog http://explorista.net. Be sure to follow her adventures on Instagram (@Explorista).
This post contains references to products from one or more of our partners. We may receive compensation when you click on links to those products. For an explanation of how ABN works, visit this page.
Featured Vendor

Get Hertz Discounts
Subscribe to Our Blog!
Like Us On Facebook