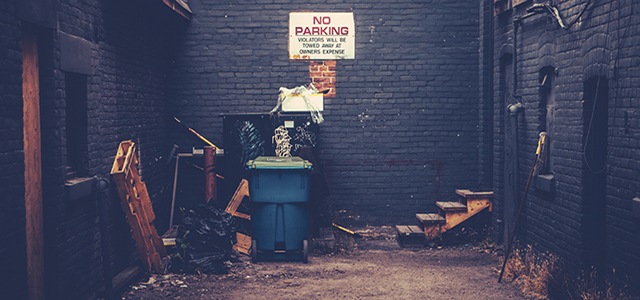 Have You Been to These 5 Hidden Restaurants in New York City Yet?
Don't tell anyone I told you this, but the sexiest meals in Manhattan aren't at the most expensive and coveted eateries. They don't feature red carpets, valet parking, or tuxedoed doormen. Real thrill and intrigue can't be bought; it must be discovered. These restaurants require secret passageways and back alleys most don't even know exist for access to exclusive menus you won't find elsewhere.
1. Kuma Inn
Only in New York would you expect to find Filipino-Thai tapas – that is, following an Indiana Jones-like escapade on the Lower East Side. Graffiti that's actually helpful leads you inside an unmarked tenement, up a shady flight of stairs, to a windowless, unsuspecting shoebox of shared plates sporting Southeast Asian delicacies. Tease your tastebuds with wasabi pork shumai and the flavorful, paella-inspired arroz valenciana. Your classified mission remains incomplete without splitting Kuma Inn's signature treat: sautéed Chinese sausage with Thai chili-lime sauce.
113 Ludlow Street, 2nd Floor (between Delancey and Rivington Streets)
2. La Esquina Brasserie
With an impossible to miss facade resembling a retro cinema, you won't believe there's an underground establishment below this corner taqueria. Have you ever been tempted to open an Employees Only entrance? Here's your chance with a reservation placed three weeks in advance. Gourmet Mexican platos range from classic grilled street corn to the decadent, picante Callos de Hacha: pan seared scallops topped with chorizo, accompanied by spicy black bean chipotle salsa, and rounded out with silky avocado mousse. An extensive tequila list has a sip for even the most refined palate.
114 Kenmare Street (between Lafayette and Centre Streets)
3. Le Train Bleu (LTB)
Grab your Big Brown Bags and ascend the unassuming carpeted stairway on the 6th floor of Bloomingdale's Flagship Store for an unforgettable feast aboard Le Train Bleu. While the brass and mahogany railcar, modeled after the Calais-Mediterranée Express, never departs the Upper East Side, your tastebuds will be whisked away on a charming, late night sojourn through France. Favorites include succulent, grilled sandwiches for carnivores and vegetarians alike, alongside steamed mussels. No ride is complete without cracking the surface of an expertly glazed crème brûlée.
1000 Third Avenue (at 59th Street)
4. Jing Fong
Authentic Chinese food doesn't come in a container. Unlike its neighbors, this Chinatown dim sum palace discards elaborate fanfare with a simple entrance leading to a towering escalator that seemingly climbs to Hong Kong. Waitstaff circulate with plentiful carts, hawking pan-fried wontons, baked BBQ roasted pork buns, and steamed Shanghai dumplings. Eclectic cocktails, such as the Jing Fong-tini and Green Tea & Champagne, offer an exciting compliment to culinary kitchen delights of delectable peking duck sandwiches and, for the adventurous eater, jellyfish.
20 Elizabeth St (between Canal and Bayard Streets)
5. Burger Joint
Perhaps the least secret of the bunch, Burger Joint has become a staple of Midtown East culture for those in-the-know. Pay attention behind the curtain in the posh lobby of the prestigious Le Parker Meridien Hotel, home to this haven of greasy comfort food for over a decade. Marked by a single neon sign with a sizzling hamburger and an arrow, you can expect service as fresh as the handcrafted patties and crispy fries. Its wood interior is a cross between a beach bar and your father's tool shed, a no-frills atmosphere well worth the wait in a city where burger dominance fluctuates daily.
119 W. 56th Street (between 6th and 7th Avenue)
Throw on your trenchcoat and hat, look over your shoulder, and dine in a version of New York you can truly call your own.
About the Author: Scott Josephson is a New York based writer who has visited all 50 States. His passion for music inspired him to drive to Graceland and the Rock and Roll Hall of Fame. His next goal is to visit all seven continents. When he's not on the road, Scott enjoys reading mind-bending science fiction, attending concerts, and drinking cider.
Featured Vendor

Get Hertz Discounts
Subscribe to Our Blog!
Like Us On Facebook