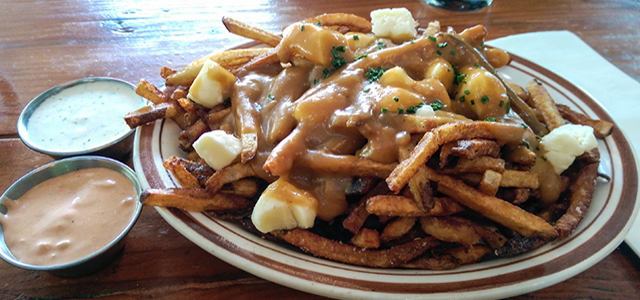 Montreal's 10 Best Things to See and Do During a Visit
Montreal is the largest city in Quebec and is considered Canada's cultural capital. There is something for everyone – from wonderful museums to theaters, from nightclubs to parks, from historic sites to the Biodôme and beyond. The city is perfect for all types of tourists, from those traveling solo to families small and large. If you are planning your first visit in the city and don't want to miss any of the famous spots, here are the top 10 best places to visit and things to do in Montreal.
See the Notre Dame Basilica.
The Notre Dame Basilica is a Travelers' Choice 2015 Winner on TripAdvisor, so you should definitely include it on your list of places to see while in Montreal. This church is stunning, with an amazing ornate Gothic facade, a colorful interior and a famous organ, and with it's Gothic Revival architecture, it's one of the most famous basilicas in the world. Take a look at the stained glass images that are a trip back in the history of Montreal and not the usual biblical scenes. The $5 admission fee includes a 20 minute guided tour, and there is also an option for a 60 minute guided tour for $10 (but this requires minimum 10 people, maximum 25 – so you should make a reservation in advance if interested).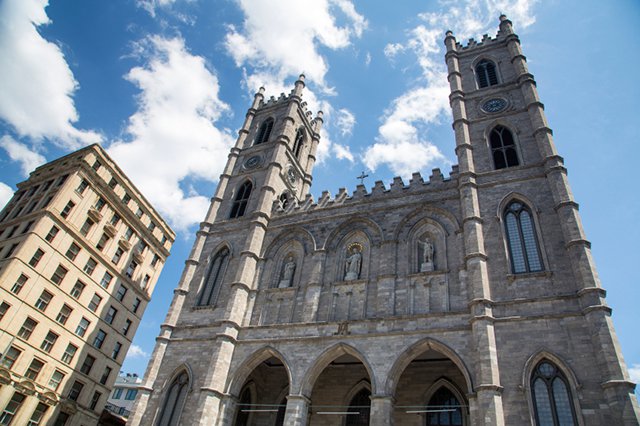 Photo Credit: © iStock/Alessandro Lai
Take a look at the Old Montreal (Vieux Montreal).
If you roam the streets of Old Montreal, you'll discover an interesting mix of European and North American cultures. Notre Dame Basilica is located in the Vieux Montreal and, while here, you shouldn't miss the historical public square of the city, Place d'Armes as well as Saint Paul Street (Rue Saint-Paul), one of the most picturesque (and famous!) streets of the city. As a tip: wear something comfortable, the street is made of cobblestone. Other famous places to visit while in this part of the city are the Montreal Town Hall and the Bonsecours Market, the oldest and biggest public market in the city at 150 years old.
View the city from Mount Royal.
One of the most breathtaking moments you can enjoy in a city is seeing it from above. So, if you want a "perspective" of Montreal, go to Mount Royal (by car or using the 11 bus from Metro Mont-Royal and Côte-des-Neiges Road). The view will definitely make the ride worth the trip. Plus, if you are a selfie fan, this is a great place to take one with the city behind you.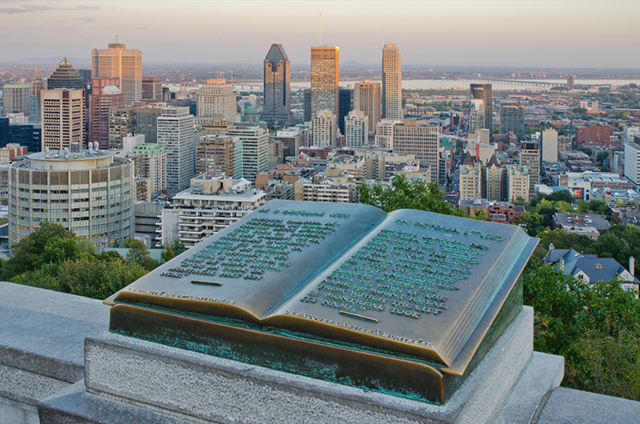 Photo Credit: © iStock/Marc Bruxelle
Go to one of the markets.
Markets are interesting in many ways. Some have a special architecture style that lures tourists; some are very old; some are popular among locals and tourists. But all of them, regardless where in the world you are, offer travelers the chance to get in touch with locals and discover amazing local products and produce. The markets in Montreal are no exception, and you can choose one and buy some goodies – maple syrup or ciders for instance – or fresh fruits during the summer. Apart from the Bonsecours Market in Old Montreal, the city has two main markets: Atwater and Jean-Talon. Just go to the nearest one from your location and check it out. You never know what you'll find there.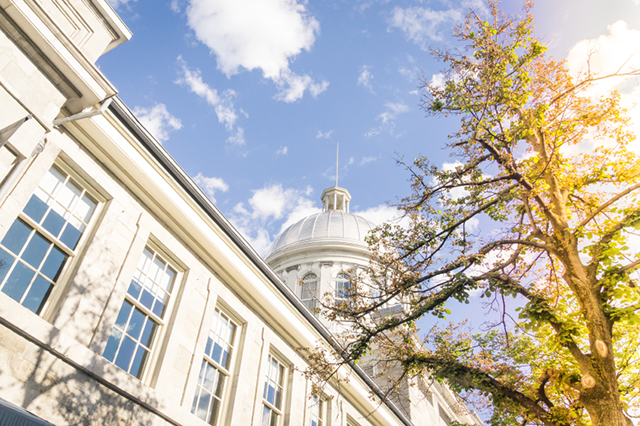 Photo Credit: © iStock/Barbara Vallance
Embrace science at the Science Centre.
Twelve advanced industrial sectors, two movie theaters and interactive exhibitions that will your make your day. Opened in 2000 and located in the heart of the Old Port, the Montreal Science Centre houses fun and interesting exhibits (temporary and permanent) that astound and educate everyone regardless of their age or science knowledge. The ticket prices are $12 for adults, $10.50 for teens 13 to 17 years old and seniors 60+, $8.50 for children 4 to 12 years old.
Have a special experience at the Biodôme.
If you want to embark on a special journey and discover various ecosystems and numerous animals (all indoor, all year long) then the Biodôme is the place for you. Located at Olympic Park, the Biodôme has five ecosystems: the Tropical Rainforest of the Americas, the Laurentian Maple Forest, the Gulf of St. Lawrence, the Sub-Arctic Labrador Coast and the Sub-Antarctic Islands. The ticket prices are $19.75 for adults, $18.25 for seniors 65+, $14.50 for students with a student ID card, and $10 for children 5 to 17 years old. Don't just run through the ecosystems, plan to spend as much time here as you can.
Be mesmerized at the Montreal Botanical Garden.
A popular oasis in the city, the Montreal Botanical Garden, founded in 1931, is home to over 21,000 plants and cultivators. Stroll the alleys, admire the beautiful themed gardens, surround yourself with the flowers' perfumes and enjoy the various events and exhibitions that take place throughout the year. The ticket prices are $19.75 for adults, $18.25 for seniors 65+, $14.50 for students (18+) with ID cards, and $10.00 for children 5 to 17 years old.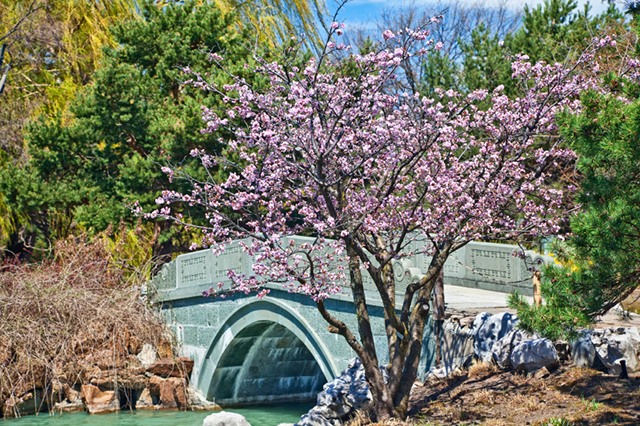 Photo Credit: © iStock/onepony
Enjoy the Museum of Fine Arts.
One of the most famous museums in Canada, the Museum of Fine Arts, is the largest museum in Montreal. The museum has an impressive number of works exhibited (around 41,000) covering various medias (paintings, decorative art and design, photography, sculpture, and more) from both Canadian and international artists. This is a great place to discover Canadian artists and their styles, to find out more about Quebec and Canada's art, and also to see some masterpieces by famous artists such as Monet, Picasso, Renoir, etc. There are also interesting temporary exhibits and art workshops available, just check the museum's website to see what's coming up next. The admission fees for the major exhibitions are $20 for adults 31+ (including seniors 65+), $12 for guests 13 to 30 years old, free for children 12 years old and under (must be accompanied by an adult). Plus, on Wednesday evenings starting at 5 p.m. experience the Collections and the Discovery exhibitions for a reduced price.
Taste poutine.
Did you know that there is a "Montreal Poutine Week" in February? Yes, that's how important this dish is to the city, and from the famous basic recipe consisting of fries, a special sauce and cheese, there are now many variations available (spicier ones, with chicken, with smoked meat, with hot-dogs, etc.). As a side note, during Poutine Week you'll find special poutine dishes, prepared specifically for this event. So be sure to include poutine on your things to do, well, eat in Montreal.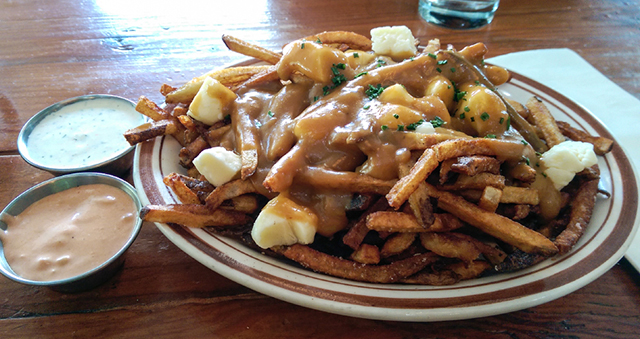 Photo Credit: © iStock/SweetBabeeJay
Go to Parc Mont Royal.
If you want to go to the highest spot in Montreal, then choose Parc Mont Royal, a 200 hectares oasis of green in the city. You can go here during all seasons as there are different activities all year long. You can have a picnic, go ice skating during the winter, run or jog during other seasons. Parc Mont Royal is one of the parks worthy to be discovered in Canada.
These are 10 eclectic ideas of places to visit and things to do in Montreal. What will you choose?
About the Author: Violeta-Loredana Pascal is a public relations and marketing specialist who also loves to travel. She shares her travelling experiences and tips at http://travel.prwave.ro. You can also find her on Facebook (/TravelMomentsInTime), Twitter (@TravelMoments) or Instagram (@violeta.loredana).
Featured Vendor

Get Hertz Discounts
Subscribe to Our Blog!
Like Us On Facebook