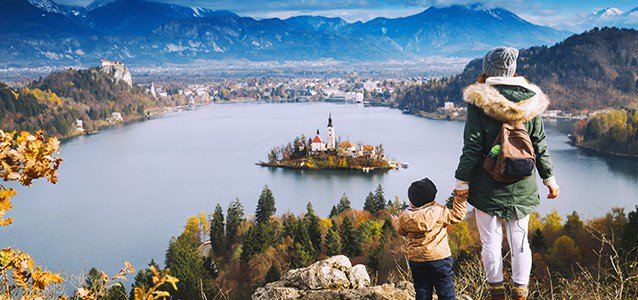 Meet the New Endless Vacation Rentals: Welcome to TripBeat
As the leaves change and we start to near the holiday season, there's surely only one thing on everyone's mind: Vacation! Vacation! Vacation!
Whether that means a winter vacation over the holidays or a post-holiday getaway to warm weather, ABN's newest partner wants to help. 

And they might seem familiar. That's because Endless Vacation Rentals is now TripBeat. That means the same great savings for you – up to 40% off* – but with a better booking, and user experience. Same great member deal, but easier than ever to take advantage of – what's not to love about TripBeat? 

They've even improved their mobile experience so that booking on your mobile phone is as intuitive as ever. And with more than 200,000 vacation rentals in almost 90 countries, it's almost a guarantee that you'll find the perfect rental for your next trip. Whether you're bringing the whole family or just you and a loved one, at rates that start at $399* a week, these are the vacation deals that travel dreams are made of. 

As an Allied Business Network you don't need a promo code to book your rental, just use our designated member link when you book and our discount will automatically be applied. You can also book by phone, just be sure to mention Allied Business Network to the TripBeat reservation specialist.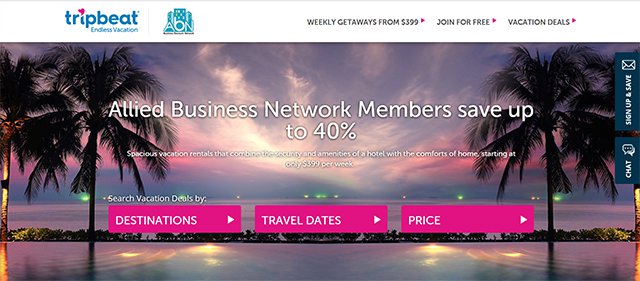 Search properties by destination, by travel dates, or by price to find the best deals for your next trip. TripBeat has also integrated TripAdvisor ratings so that you know exactly what you're renting before you even arrive. There's no questions, and no more guessing – TripBeat wants you to know exactly what to expect by booking with them. 

You can also browse property photos, read property descriptions and check out the "resort information" tab to see what other amenities to expect during your stay – everything from onsite Jacuzzis and hot tubs to onsite playgrounds and tennis. 

Don't want to stay a week? Four-night options start as low as $150* (or less than $38 a night). 

Explore TripBeat.com now and see where your next vacation rental will take you. 

*Destinations and travel times are subject to availability. Please see site for full terms and conditions. 

Main Image Photo Credit: © iStock/NataliaDeriabina
Featured Vendor

Get Hertz Discounts
Subscribe to Our Blog!
Like Us On Facebook