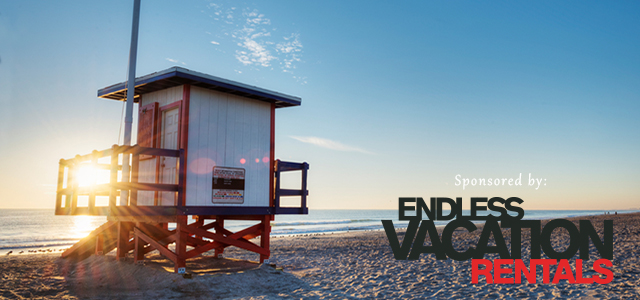 Orlando Away From the Tourists
Looking for activities in Orlando outside the theme parks? Here are Endless Vacation Rental's recommendations for things to do, sites to see and places to eat—sans kids!
Sure, the mouse is cute and that young wizard is swell, but if you're looking for more adult-friendly ventures to have in the Orlando area, here are some great ideas to keep you busy. While the theme parks are exciting, there are equally satisfying destinations lying just outside of town.
Going Green
Take a guided eco-safari through
Forever Florida
: a true, working 4,700-acre ranch and adventure park. Navigate through Florida's fragile ecosystem by swamp buggy—avoiding the odd alligator or wild hog along the way—or instead zipline through the tree canopy.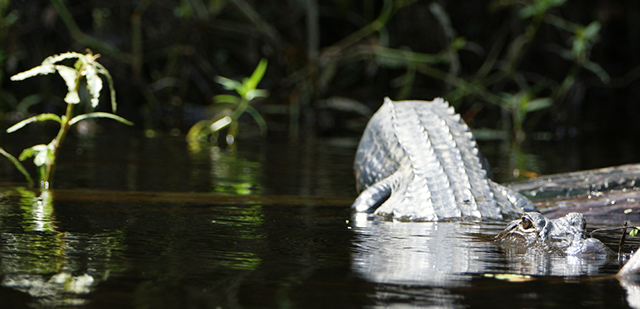 Photo Credit: © iStock/Bkamprath
You can also head north to
Wekiwa Springs State Park
. Locals gather here on weekends as a respite from the typical bustling Orlando scene. Canoe or kayak along the Wekiwa River or simply drive to the bitter end of the parking lot and enjoy a picnic beneath the oak trees.
Keep it Mellow
Looking for low key?
Cocoa Beach
has an unpretentious, artsy vibe that may be just the ticket. Only about an hour's drive east of Orlando, you're more likely to be interrupted by dolphins jumping than children shouting. You can fish off the 1,200-foot jetty or visit
Merritt Island National Wildlife
refuge to spot manatees and spoonbills. It's relatively gentile waves also make it just the right spot to give surfing a try!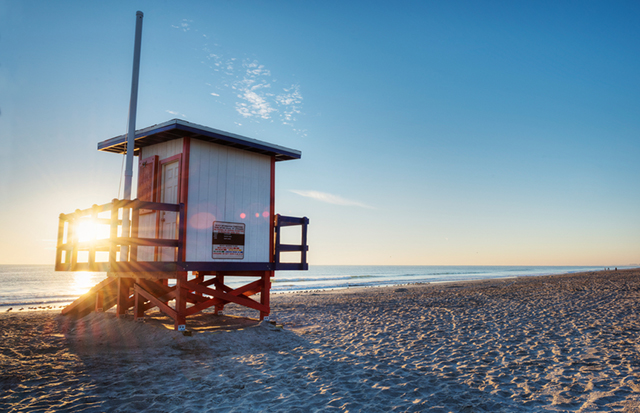 Photo Credit: © iStock/Jesse Kunerth
Away for the Day
Hop in the car for a 3-hour drive to
St. Augustine
, the oldest continuously occupied city in the United States dating back to 1565. Stop along the way at
De Leon Springs State Park
, on the Great Florida Birding Trail. Once you cross the Halifax River on Highbridge Road and continue north on the scenic ocean-side of A1A you'll be brought to the
Bridge of Lions
. It's marked by two massive marble Medici lions restored in 2011—but don't forget to look out over beautiful Matanzas Bay.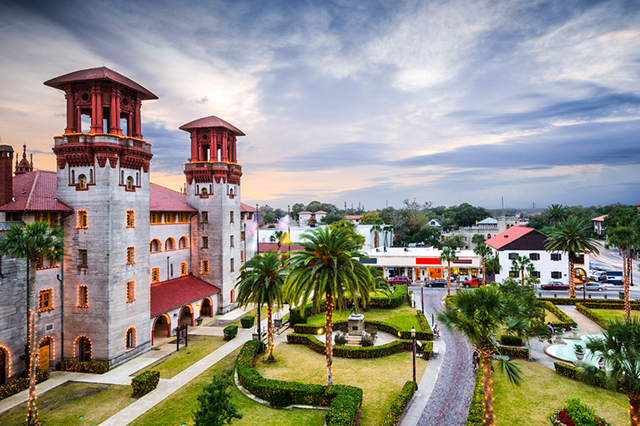 Photo Credit: © iStock/Sean Pavone
Grab a Bite
Do your taste buds a favor and skip the burgers and fries. Orlando has plenty of great dining spots, from budget-friendly to splurge-worthy. With its grand design and exhibition kitchen,
Luma on Park
is one of the area's most stylish restaurants. The menu features chef Brandon McGlamery's cutting-edge creations, made with locally sourced ingredients.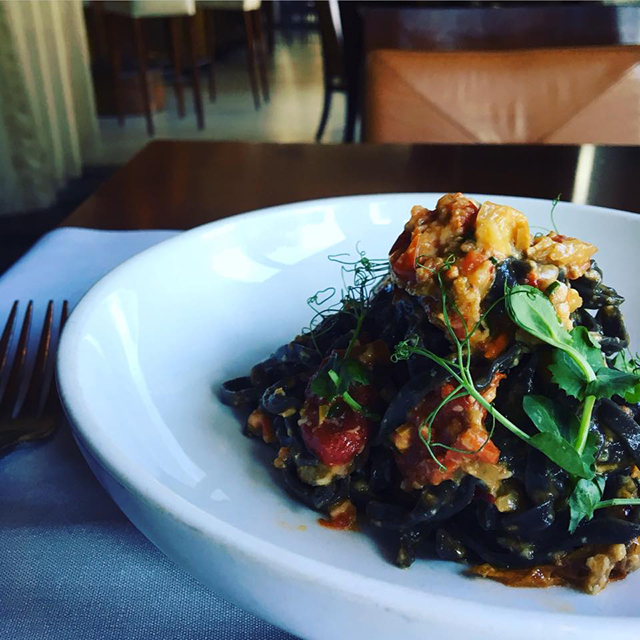 Photo Credit: Facebook.com/LumaonPark
The food at
Taverna Opa
is exceptional, beginning with the garlicky hummus that diners prepare themselves with a wooden mortar and pestle. To the sounds of upbeat Greek music, folks take time out from feasting on lemony grilled chicken and creamy moussaka to toss white paper napkins into the air while shouting "Opa!" Keep an eye out for the belly-dancing lesson given by a pro in sequined attire. And then the Zorba-style conga line starts, and diners of all ages weave around the communal tables.
In Orlando's Mills 50 district, the restaurant
Hawkers
sells dozens of savory dishes inspired by Singapore, Malaysia and Hong Kong (plus a few Americanized ones). Some recipes have been passed down through the families of the young Asian-American owners. The place is stylish-yet-minimalist, and the small plates are meant to be shared.
No matter the direction you take, Orlando has plenty to keep your appetite—for adventure or otherwise—satiated.

Featured Vendor

Get Hertz Discounts
Subscribe to Our Blog!
Like Us On Facebook