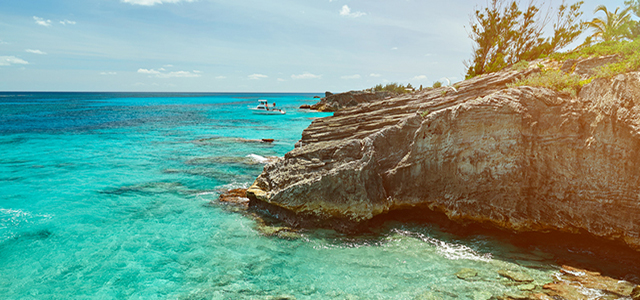 5 Places I'd Like to Live Like a Local in 2017
When I travel these days, I often pack a lot of activity in what is typically a short period of time. I see and do a great deal without always taking time to step back and savor those unique cultural experiences (i.e., the stuff they don't really tell you about in a guidebook!). So, in no particular order, here are the five places I'd like to live like a local, by way of going the slow travel
vacation rental property
route, rather than the traditional in-and-out hotel route.
Bermuda
While the idea of a cruise to Bermuda has always intrigued me, I know deep down I would benefit from being based there instead (having only two days in port seems much too short a time). I love the fact that so much of its present day culture is tied to its deep and rich historical past, and where there are pink buildings (of which Bermuda has plenty), my heart is happy. I think I would revel in that island air while photographing its vast array of beautifully preserved colonial era buildings and of course indulging in afternoon tea, all from the comfort of my own cottage at the
St. George's Club
.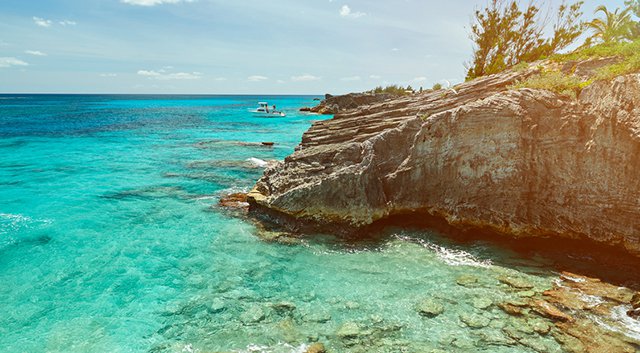 Photo Credit: © iStock/dimarik
Madeira
When I traveled to Portugal a couple of years ago, I had my heart set on going to the island of Madeira. But in the end it didn't seem worth the time, due to my wanting to visit the Portuguese capital as well. Now that I've seen my heart's content of Lisbon (well, I could always return), I would just as happily focus on a trip solely to this beautiful Portuguese island. With its dramatic location off the coast of Northwest Africa and its rugged yet striking terrain (the pictures I've seen remind me of the Hawaiian island of Molokai), I know I would love it. I'd like to compare this side of Portugal (outdoorsy, nature oriented, isolated) with the Portugal I got to know in Lisbon (buildings, chaos, lots of people). The
Quinta Splendida Jardim Botanico
would be my choice for lodging, since how often do you get to stay somewhere that has a botanical garden on its grounds?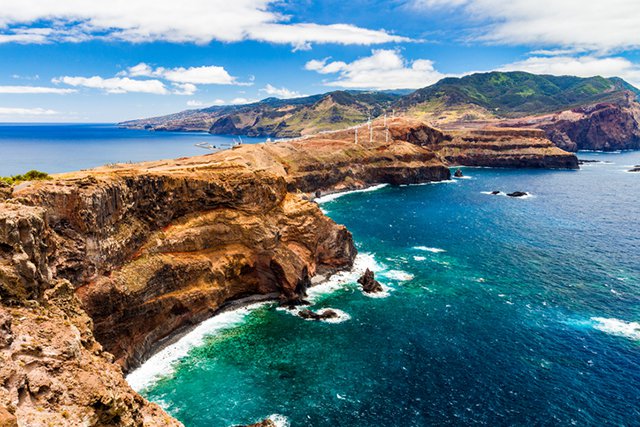 Photo Credit: © iStock/DaLiu
Guanacaste, Costa Rica
Guanacaste was the one region I didn't get to visit as a tourist when I studied abroad in Costa Rica. So naturally I want to return and luxuriate in such beautiful natural surroundings. I'd love the opportunity to practice my Spanish once more while indulging in endless Costa Rican dishes like gallo pinto, olla de carne, and just your standard casado (I'm a sucker for anything that has plantains in it). Guanacaste was once known as Costa Rica's Wild West because its landscapes were so stark and cowboys roamed its plains, and to me that makes it very interesting as a site to visit. The
Condovac la Costa
is known for its amazing views and I'm always amenable to a property that offers incredible vistas.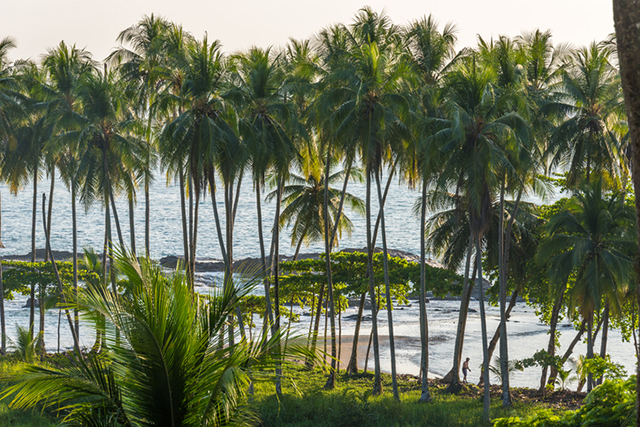 Photo Credit: © iStock/Simon Dannhauer
San Miguel de Allende, Mexico
I only spent a day in San Miguel de Allende and yet even my teenage self knew this was one truly breathtaking gem of a city. One of Mexico's most beautifully preserved colonial cities, it's popular with just about everyone including native Mexicans, tourists, and expats who flock to it because of its temperate climate and wonderful living environment. From my base at the
Hotel Hacienda las Nubes
, I'd love to explore the city's streets, take some Spanish classes, and even more importantly, delve headfirst into its culinary scene, hopefully with a food tour and cooking class. Nothing beats the taste of authentic Mexican cuisine, en Mexico. And naturally I'd like to have an updated picture, digital camera style, of its most famous building, La Parroquia.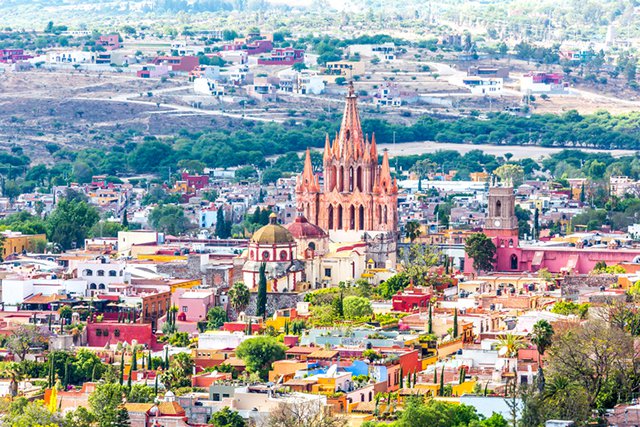 Photo Credit: © iStock/Alexcrab
Steamboat Springs, Colorado
While I still have a ways to go before I could ever be called "nature girl," as I get older I have grown to enjoy trips that have an outdoor focus. Since I'll never join the "camping for life" demographic, I want to have an awesome indoor base for myself (indoor plumbing is an absolute must) and
any number of the rental properties in picturesque Steamboat Springs
seem the way to do it. I absolutely adored my trip to Norway in which the majority of my photos were of fjords and mountains and I have no doubt I'd feel the same on a trip to Steamboat Springs. Since I'm not a skier, I wouldn't mind visiting in any of the other seasons besides winter to try out as many hikes as possible. I don't know about you, but I think wildflowers make just as pretty a pairing with mountaintops as snow does.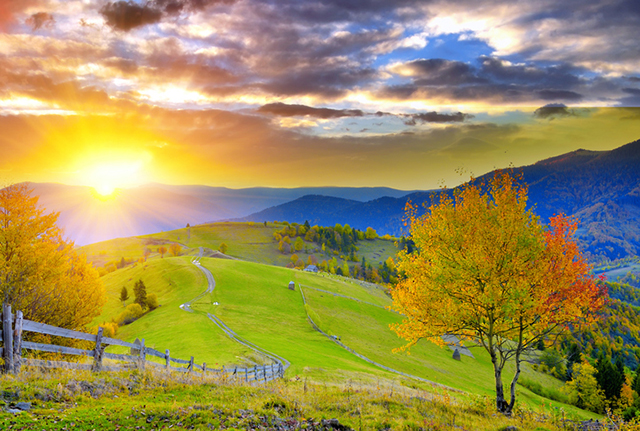 Photo Credit: © iStock/Byrdyak
About the Author: Librarian by day, die-hard travel fanatic and aspiring writer by night, Julie is the author of the travel and food blog, The Red Headed Traveler. When she's not traveling she's either testing out a new recipe (she loves making ethnic food) or being a wannabe foodie in Pittsburgh where she is attempting to eat her way through as many restaurants as she possibly can.
This post contains references to products from one or more of our partners. We may receive compensation when you click on links to those products. For an explanation of how ABN works, visit this page.
Featured Vendor

Get Hertz Discounts
Subscribe to Our Blog!
Like Us On Facebook