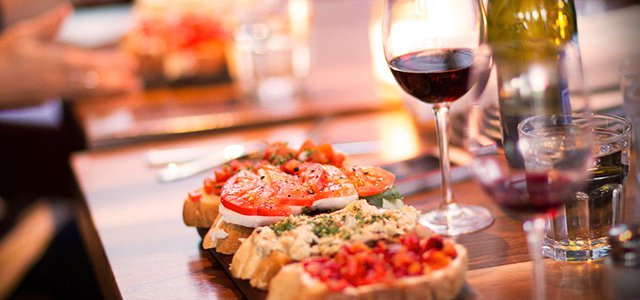 Is Phoenix the Next Foodie Frontier? We Think So.
The Valley of the Sun isn't messing around when it comes to food. Phoenix has actually been undergoing a massive transformation, especially in the central and downtown areas, as condominiums go up and new restaurants pop up. But it's not only the new, some Phoenix culinary and drink institutions have always been at the top of their game and are now seeing a resurgence as more and more locals start to spend time inside the city and less time in the burbs. Below are some of what makes Phoenix a favorite among foodies and foodies in training.
1. $5 Before 5 p.m., Daily
Upward Projects:
When it comes to restaurants, Upward Projects kind of knows what it's doing. Two of the favorites, Joyride and Windsor are best known for their $5 before 5 p.m. happy hour, every day. Joyride also includes their tasteful margaritas. Just remember, drinking before 5 p.m. is highly encouraged.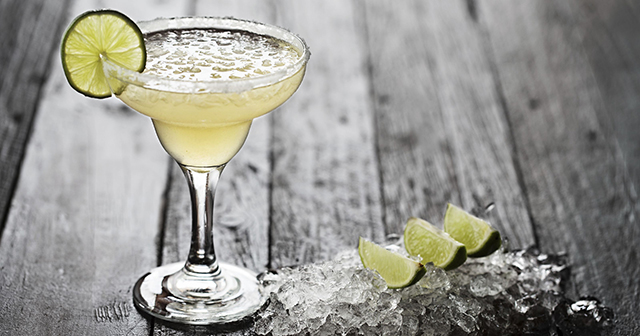 2. Drive Through Pizza and Beer
Federal Pizza:
Also from the Upward Projects, and conveniently next to both Joyride and Windsor, Federal Pizza is housed in a restored First Federal Bank from the 1950's. If you don't want to dine in, feel free to order ahead and then drive right up to their drive-thru window to pick up your order, but don't forget your growler of beer.
3. Where Tequila Sunrises Were Created
Wright Bar:
Ask the bartender to tell you the story of Gene Sulit who worked for The Arizona Biltmore, the resort where the bar was and still is currently located. Regardless if the legend is true or not, they do make a perfectly blended tequila sunrise. The Biltmore Original is made with Hornitos Plata, Crème de Cassis, fresh squeezed lime juice and club soda. They also serve up a tropical version of the cocktail.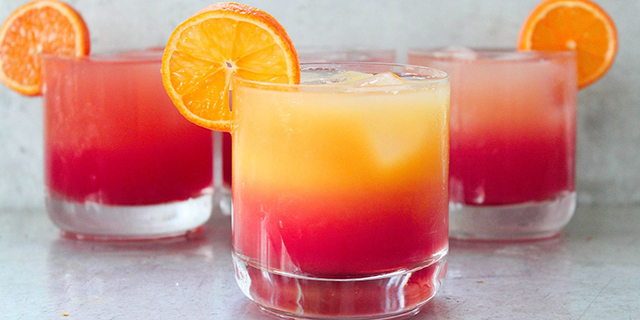 4. BYOB With A Twist
Clever Koi:
The food and the cocktails at Clever Koi are expertly crafted and it's evident the love and attention that goes into their menu. Lunchtime here is fun as guests can build their own bowls (BYOB) with noodles, stir fry or rice options served as the base. It's a quick way to enjoy a delicious lunch at a great price.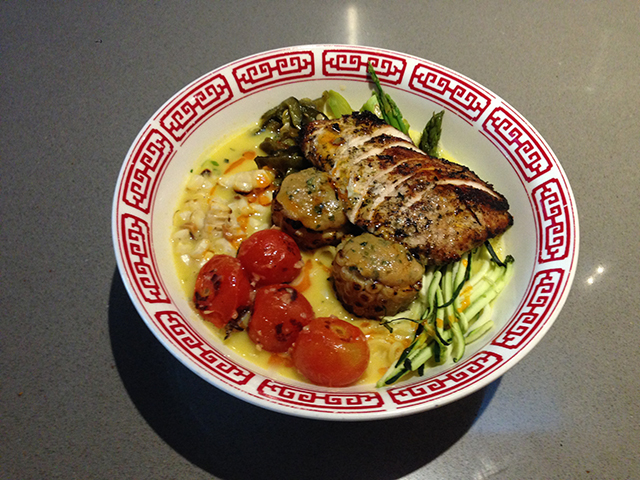 5. Shake it, Stir it, It's Perfect
The Bees Knees:
The copper-topped cocktail bar at The Bees Knees inside The Camby Hotel is killing it with their blend of both a classic and yet cutting edge cocktail menu, expertly poured by their hand-picked bar staff. All the drinks here work, but try something with infused spirits with honey from the bar's own honeycomb, proudly displayed behind a glass case.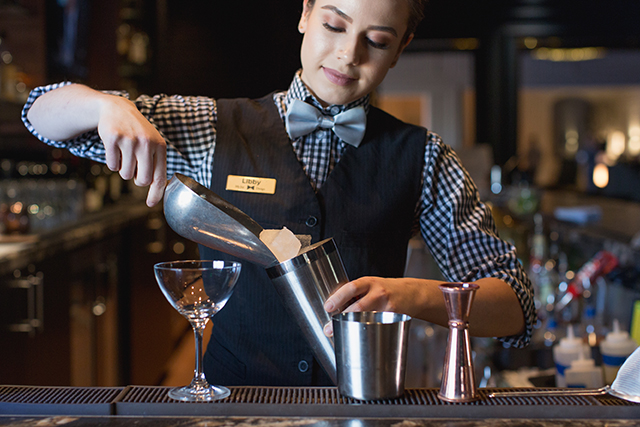 6. Ice Cream, You Scream, We All Want This Ice Cream
Churn:
Here you will find all sorts of sweet treats, including old-school candy, but the ice is what takes the cake. The rotational menu will make you want to come daily to try new flavors. From goat cheese, honey, pistachio, to Mexican chocolate, there is a flavor to please all. If you happen to see the Hangover Helper on the menu, give it a try and don't let the ingredients turn you off because somehow, they work.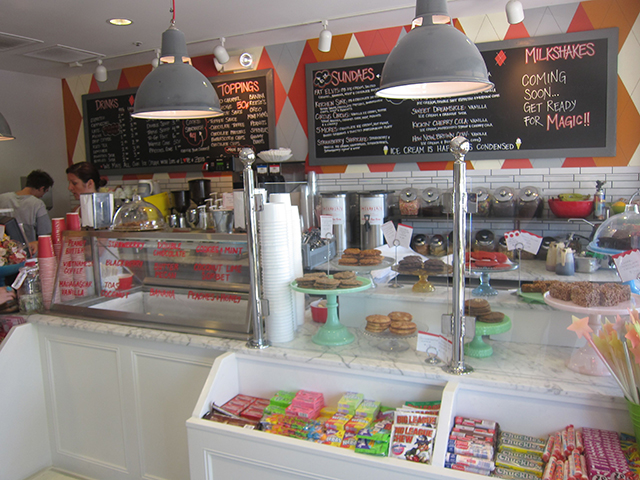 7. Date Night on a Budget
Postino:
On Mondays and Tuesdays, guests can order a bottle of wine and a bruschetta board for only $20. Bruschetta options include smoked salmon and pesto, tomato jam with fresh sheep's milk cheese, and brie with apples and fig spread. It's possible to mix and match your bruschetta, so don't worry about not knowing which to choose.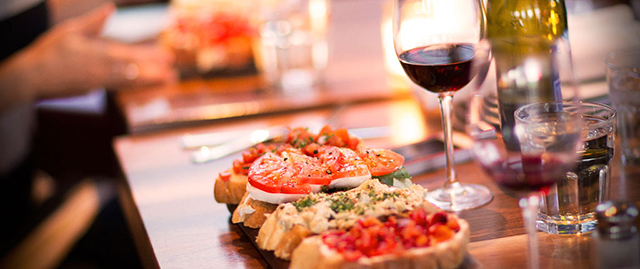 8. Burger Options For Everyone
FEZ:
FEZ offers up an eclectic menu, but it's the twelve different burger options that should really call your attention, as well as their really great happy hour. Burgers come in all sorts of flavor combinations like the Bleu Cheese Balsamic with ½ pound grilled angus burger, balsamic glaze, Danish bleu cheese, spinach, red onion and aioli – this is a great first one to start with. Pair that burger with some spicy harissa fries or garlic and rosemary fries for a fun flavor combo.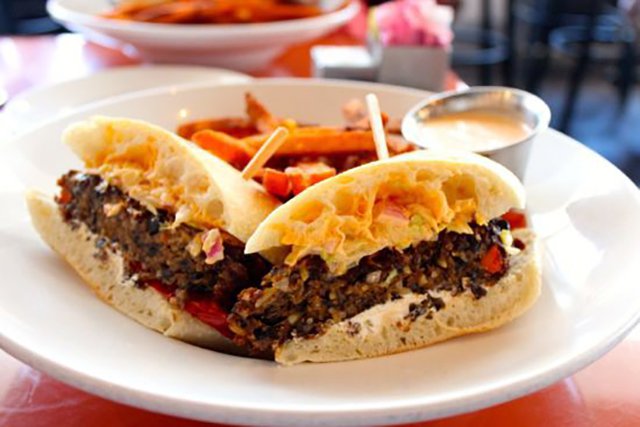 9. Bloody Mary Meal
DeSoto Central Market:
The market is a combination of boutique eateries, an artisanal market and a deco-era bar, a bar that serves one hell of a bloody mary might I add. Meet, The Kraken, a three-course meal in a mug. The Kraken is never made exactly the same way twice. The usual suspect of garnishments will be there, but it's the unusual suspects like a cheeseburger slider and a homemade dessert that really make it the best of the best, and also a full meal.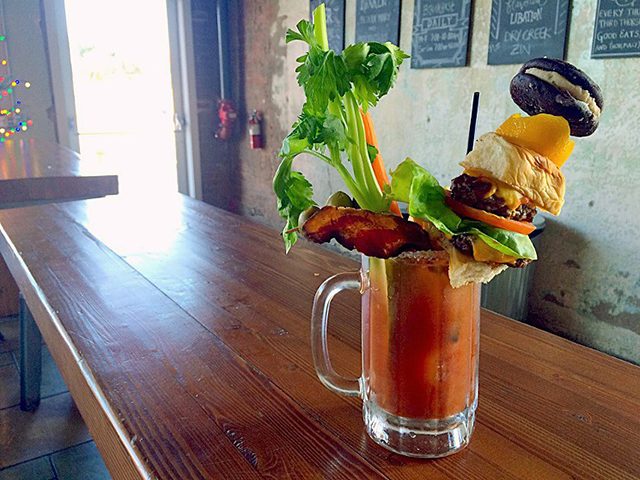 10. Cheese and Beer Indulgence
Mother Bunch Brewing:
Small portions of house-made cheddar sauce spiked with MB ale, spicy sriracha tri-tip, and Bleu cheese with bacon – need we say more? The MB Beer Mac Trio paired with any of the Mother Bunch beers is always a good way to go. There's an extensive food menu, but the mac and cheese is something truly special, just waiting to be devoured.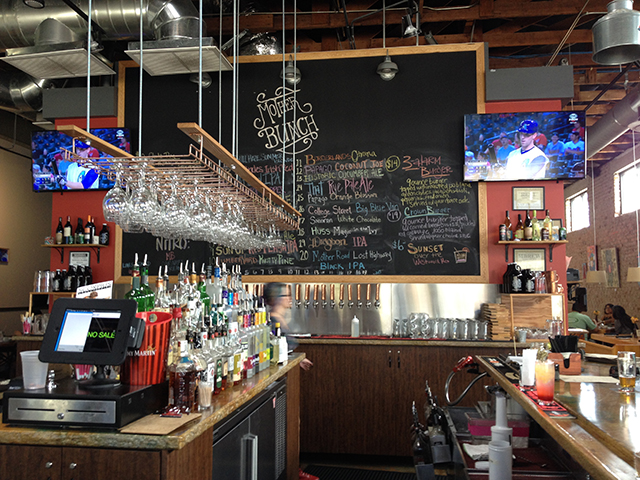 About the Author: David Duran is a Brooklyn-based luxury, hospitality, culinary, and overall freelance travel writer who contributes to such publications as Fodor's, Travel + Leisure, Destinations Weddings & Honeymoon, and Caribbean Travel + Life, among others. When not traveling 20-25 days a month for his work, he spends his free time planning more travel! To read some of his work, check out his online portfolio, and follow him on Instagram and Twitter at @mrdavidduran.
Featured Vendor

Get Hertz Discounts
Subscribe to Our Blog!
Like Us On Facebook