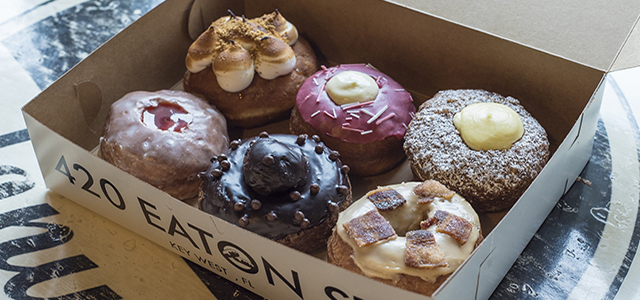 How To Eat Your Way Through Key West Like A True Foodie
Key West might be small, but it's packed full with some great places to eat. The culinary scene on the island has dramatically taken off and with events such as the
Key West Food & Wine Festival
that takes place each January, more and more visitors are flocking over to experience what the island has to offer. 2016 was the seventh year of the Food & Wine Festival, and included a week of events ranging from walk-around tastings to educational wine and food seminars, in addition to more local and "funky" events that one would only experience in Key West. With some of the freshest seafood in the word and unique local ingredients combined with gorgeous year-round weather, the Key West food scene is worth exploring.
First Things First
A good day starts with a good breakfast, and luckily there are many options on the island for picking up something early in the morning.
Glazed Donuts
opened up in 2012 by two well-respected chefs and has been a hit ever since. The chefs have perfected the process and each pride themselves in making everything from scratch, including the sprinkles. Donuts sell out fast, so an early arrival is highly suggested. For some French classics like sweet and savory crepes, try
Banana Café
.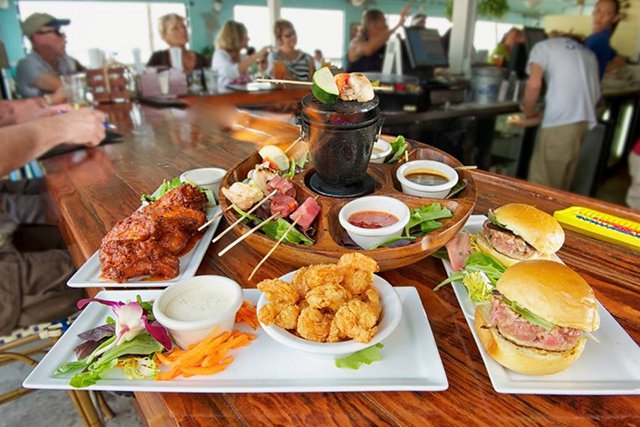 But sometimes an outdoor stand can create a stir among tourists and locals, which is the case with
Cuban Coffee Queen
. Here you can enjoy a traditional café con leche paired with a delicious Cuban breakfast sandwich.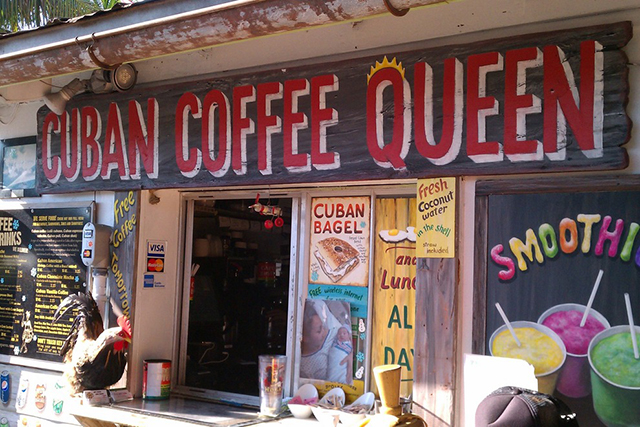 And on the complete opposite side of the spectrum from street carts is
Sarabeth's
, a household name in New York City with another location now in Key West. The James Beard award winning menu offers items such as lemon ricotta pancakes and pumpkin waffles, but be sure to try Sarabeth's signature marmalade on the freshly baked muffins.
Fish Shacks
You can't visit Key West and not visit a fish shack! Most of these places are open-air dining and serve up some fresh seafood on rustic picnic tables. The prices are always great and the atmosphere is always lively. Just five minutes away from Old Town is
Hogfish Bar and Grill
and their "Killer" Hogfish Sandwich is a crowd favorite.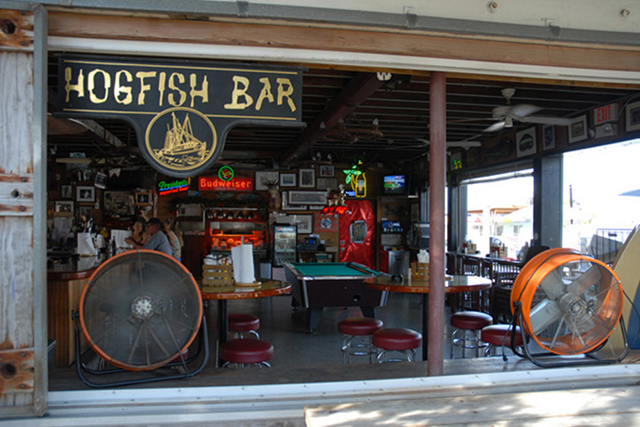 Nearby is
Rusty Anchor
, where an interesting mesh of fishermen, businessmen and tourists all share tables.
The Conch Shack
is another favorite and has some of the best conch fritters in Key West.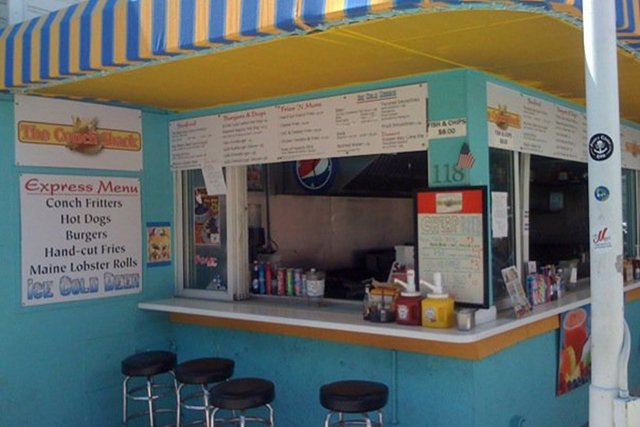 Foodies Paradise
Finding a restaurant in Key West is not tough, but narrowing down where to eat sure can be. With so many options, it's hard to decide, but there are a few that definitely can't be missed. For a taste of Cuba and the best Cuban food,
El Siboney
wont impress you with it's dining room, but does serve up generous portions of Cuban food for very reasonable prices. It doesn't get much more authentic than this place.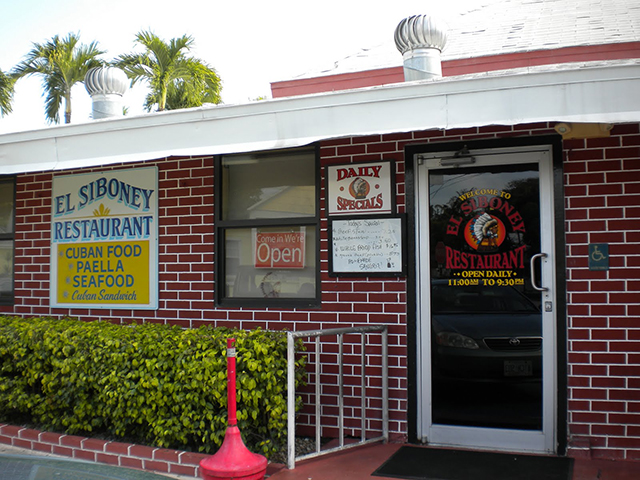 Another hot spot is
The Flaming Buoy Filet Co.
, an intimate 10-table restaurant that focuses on fresh island ingredients. The house specialty here is the pan seared yellowtail snapper. But what's a good meal without some desserts?
Better Than Sex
dessert café has a delectable menu of creative sweets like the Cookie Nookie Pie and the Between My Red Velvet Sheets Cheesecake.
It's All About The Pie
They say key lime pie originated in Key West some time toward the end of the 1800's. Now, the story may not be true, but residents of the island will insist it is and the battle for the best key lime pie in Key West is ongoing.
Kermit's Key Lime Pie Shoppe
makes about 150-200 pies a day from scratch using fluffy yellow egg yolks, sweetened condensed milk and key lime juice which is then flash baked and flash chilled. They also have a delicious chocolate dipped pie slice on a stick!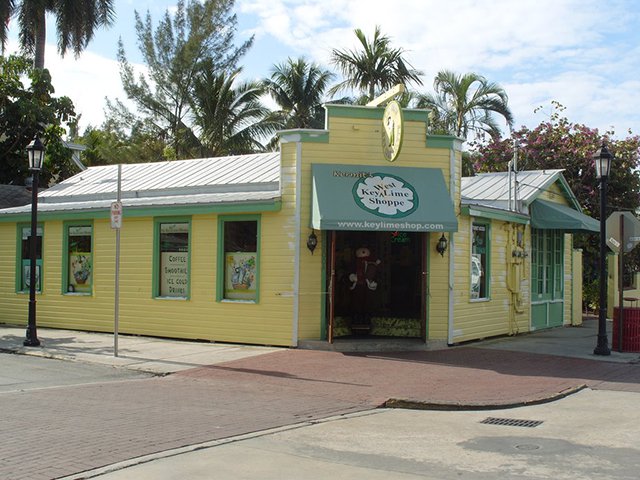 But its main competitor is
Blue Heaven
, with their "mile high" meringue on their sweet and tart key lime pie. For an accurate ruling on the best key lime pie in Key West, it's best to try them all.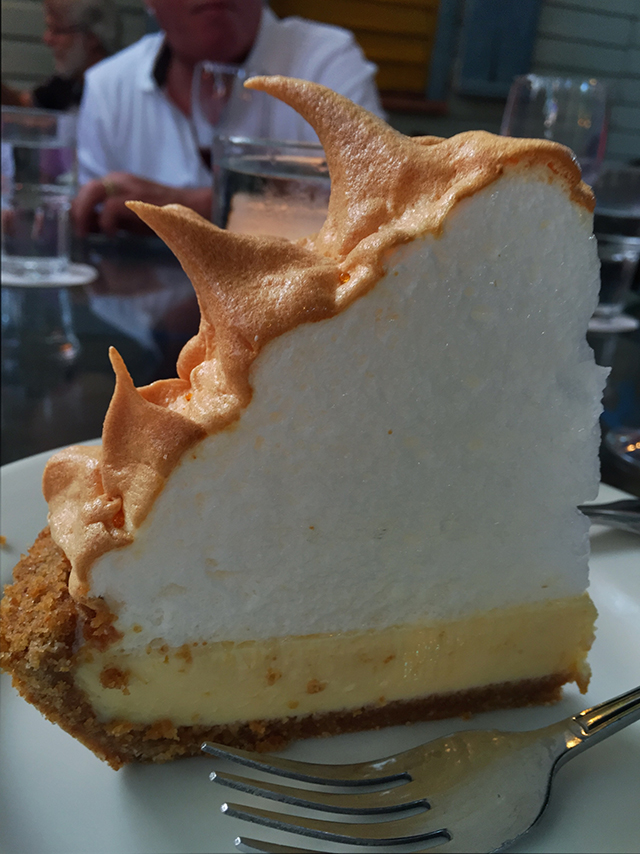 About the Author: David Duran is a Brooklyn-based luxury, hospitality, culinary, and overall freelance travel writer who contributes to such publications as Fodor's, Travel + Leisure, Destinations Weddings & Honeymoon, and Caribbean Travel + Life, among others. When not traveling 20-25 days a month for his work, he spends his free time planning more travel! To read some of his work, check out his online portfolio, and follow him on Instagram and Twitter at @mrdavidduran.
Featured Vendor

Get Hertz Discounts
Subscribe to Our Blog!
Like Us On Facebook