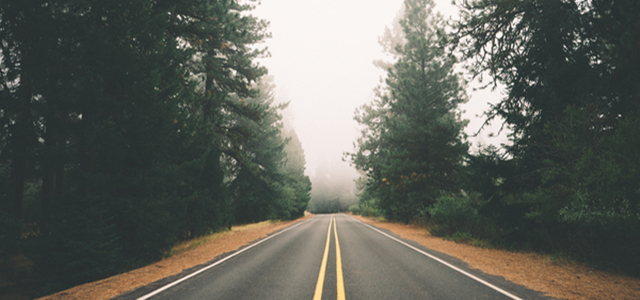 How to Stay Healthy on Road Trips
Road trips: the epitome of adventure. Especially the kind where you and some friends hop in a van, blast some music, and set off without any clear plan in sight. But unfortunately any great road trip involves lots of sitting in the same position for hours at a time, munching on unhealthy snacks from gas stations and going out for a meal at the only place that's open: the closest McDonalds, Taco Bell or Pizza Hut. Luckily it's quite easy to make long drives much healthier if you follow these tips!
Take a Break
Make sure you regularly get a break from driving. It is advised that the driver stops every two hours for a 15-minute break, but it is also a good idea for the passengers. Get a cup of tea, take a walk and breathe in the fresh air. It will refresh your mind, and make you more focused for driving. After two or three short 15-minute breaks, take a longer break (45-minutes to an hour or longer). Also alternate drivers if you can.
Stretch, Stretch, Stretch!
There are only a few reasonably comfortable positions in the car and even those stop being comfortable after a few hours. During your break, make sure you get some walking in and take a few minutes to stretch your muscles. Especially your legs, hips, back, shoulders and neck which all tense up while sitting.
Do a Fun Activity
Even better than some lame walking and stretching around the parking lot is actually planning your breaks around fun activities. Take a hike in a national park that is on route, take a swim in the ocean or a lake you drive past or do something totally different, like kayaking, riding a bike or surfing. This is a great way to get some movement in, while making new memories and having new experiences. Both your body and mind will thank you. Plan your route accordingly, and you will start looking forward to taking driving-breaks.
Car Exercises
No options to take a break or are you stuck in traffic? (Looking at you LA!) In that case you have to be creative and do some in-car exercises to avoid tingling and stiff limbs. Make sure you do not disturb the driver and keep wearing your seatbelt. As a driver, forget the exercises and stay focused on the road! Some things you can do? Dance to your playlist, suck in your abs, squeeze your glutes, turn your torso from left to right or stretch your arms.
Drink Enough Water
The secret to looking fabulous during road trips? Drinking water. It decreases the chance of a headache, dry skin and a bloated stomach. Make sure you bring enough water with you or bring some reusable bottles that you can fill up during your stops. If your overnight stay has a freezer, chill your water while you sleep for cold water during the day. Avoid pop, sweetened coffee and alcohol. Those contribute to dehydration.
Bring Healthy Snacks
Bring enough healthy snacks to last everybody for a big portion of the road trip. Load a cooler with delicious, easy and nutritious snacks. No idea what to bring? How about a few items from the following list:
• Low-sugar yoghurt
• Individually packaged (homemade) apple sauce
• String cheese
• Fresh fruit like apples, bananas and grapes
• Dried fruit like raisins or dates
• (Homemade) granola bars
• Vegetables like carrots, cherry tomatoes, cucumbers, bell peppers
• Optional: dips for the vegetables, like hummus
• Healthy trail mix (put it together yourself!)
• Unsalted nuts
Make sure to wash and cut up the fruit and vegetables before you go. Package your snacks in small, resealable bags for portion control and easy serving.
Now go and enjoy your healthy and fun road trip!
About the Author: Milou van Roon runs a Digital Media Agency called Explorista Media that is dedicated to making travel brands into online rockstars. She's hardly ever home in The Netherlands, and regularly abuses the European low cost flights under the excuse of 'blogging about it' on budget travel blog http://explorista.nl/en/. Be sure to follow her adventures on Instagram (@Explorista).
Featured Vendor

Get Hertz Discounts
Subscribe to Our Blog!
Like Us On Facebook