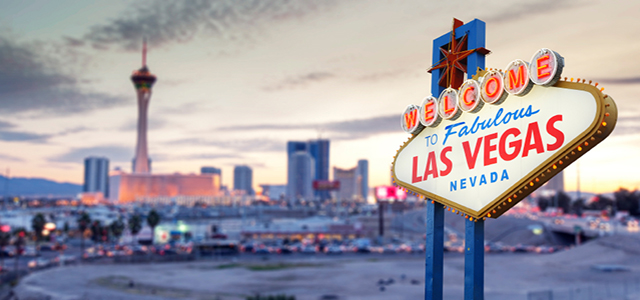 8 Things You Can Only do in Las Vegas
If you are planning a trip to Las Vegas you should know that apart from the famous attractions there are many out of the ordinary, quirky activities waiting to be discovered. Some are to be found at the famous hotels, while others take you outdoors for memorable, one-of-a-kind experiences. Fun, educational, unusual, these attractions are a great alternative or addition to the common places to visit and things to do in Sin City. And sometimes, what happens in Vegas doesn't stay in Vegas – it needs to be shared! Especially when it's an experience at one of these unusual attractions.
The Mob Museum
For some, the mafia is only something they see in the movies. But Las Vegas offers the unique opportunity to find out more details about the mafia in a museum dedicated solely to it. Located in Downtown Las Vegas in a former federal courthouse and post office, the Mob Museum, also known as the National Museum of Organized Crime and Law Enforcement, is a perfect place to go to if you want to see historical (and bloody) artifacts and find out more about the mob from its beginnings days through now. Many items are exhibited and you'll even have the chance to check out the interactive Tommy Gun simulator. Admission tickets start at $18 for adults, $17.95 for seniors 65+, military, law enforcement and teachers, $13.95 for Nevada Residents with ID, children 11-17 and students 18-23 with ID, and $11.95 for local seniors 65+. Guided tours are an additional $10.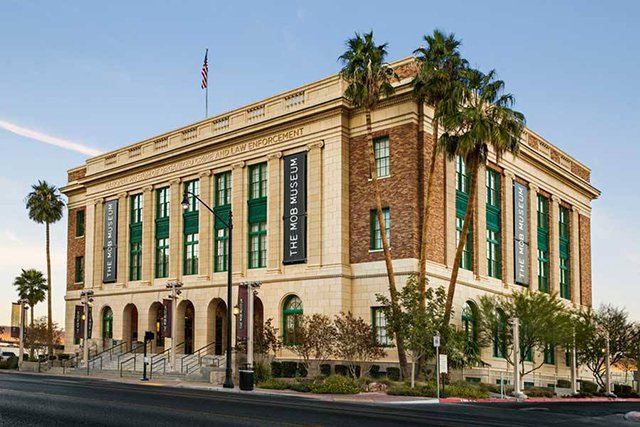 Photo Credit: Facebook.com/TheMobMuseum
Dig This
Dig This Vegas is a one-of-a-kind heavy machinery experience. Unforgettable, fun, unusual – these are the words that could describe this place. The owners bought a square of land mostly made up of sand and rubble and turned it into a fun playground with heavy machinery for adults. With a simple, clear safety and equipment demonstration, you can get behind the wheel of an excavator or a bulldozer and, yes, start digging. The sandbox is awesome and your instructor will have some challenges for you. The exercises are specific to the type of vehicle you choose, i.e. pushing gigantic tires or building huge mounds with a bulldozer, or stacking 2,000 pound tires or playing "Bucket Basketball" with an excavator. If this sounds like fun then pay a visit to Dig This Vegas. These special experiences cost $249.
Neon Museum
While neon signs are considered common in Las Vegas, for tourists (especially those coming from other continents) they may be an unusual attraction. Legendary signs that are now retired are exhibited at the Neon Museum Boneyard. Here you'll discover signs belonging to businesses that are no more and signs that were replaced with newer, modern ones. Visits to this museum are allowed only with a guide and the museum offers day and night tours. Of course, the night one has a greater impact due to the fact that you will be able to enjoy the signs as they were meant, at night, drawing your attention. Ticket prices for night tours are $25 for general admission and $22 for seniors 65+, students, active military, veterans and Nevada residents. As a tip, don't forget to wear proper clothing as this is an outdoor exhibition.
Atomic Testing Museum
After a visit to the Atomic Testing Museum (an affiliate of the Smithsonian Institute), you'll definitely be able to say that you had fun. But that will be somewhat puzzling as fun and atomic testing don't usually go together. The museum documents the history of nuclear testing. You can try the Ground Zero Theater, where you can experience a simulated atmospheric bomb blast, or you can find out more information about Area 51 (yes, that aliens-related Area 51) – is it a myth or a reality? You will also find out how man ended up building the first atomic bomb as well as how radiations are tracked, monitored and measured. You'll also take an interesting trip to a potential future, that of an Atomic Age. As you can easily see, the fun, interactive elements are combined with the otherwise dangerous and serious history of atomic testing. General admission is $22.
World's Tallest Chocolate Fountain
Located inside the Jean-Philippe Patisserie within the Bellagio Hotel, this world-famous chocolate fountain is designed to operate continuously for over a year without having to change or replace the chocolate. The fountain is a 27 foot tall structure (only 14 feet are visible within the shop) that circulates more than 2,100 pounds of melted chocolate at a rate of 120 quarts per minute through 500 feet of pipes. If you are in the area, definitely take the time to check out this delicious creation, especially since it holds a Guinness world record.
Zombie Apocalypse Store
Would you have ever thought that there might be such a store? Don't be fooled by the name. You can buy many useful, self-protection items here, everything from stun guns (pay attention to
state restrictions
before purchasing) to first aid kits and more. Most would agree that the best part of the store is the "Shoot Real Zombies" experience. Equipped with a paintball gun, you'll have the chance to shoot zombies, just like you've seen your favorite Walking Dead characters do.
High Roller (World's Tallest Observation Wheel)
Inaugurated in 2014, the High Roller is a 550 foot tall observation wheel, and currently the tallest observation wheel in the world. A complete full revolution takes 30 minutes, and the observation wheel features 28 glass-enclosed cabins. For $26.95 during the day and $36.95 at night you can get in one of these cabins and soar over Las Vegas for an unforgettable experience.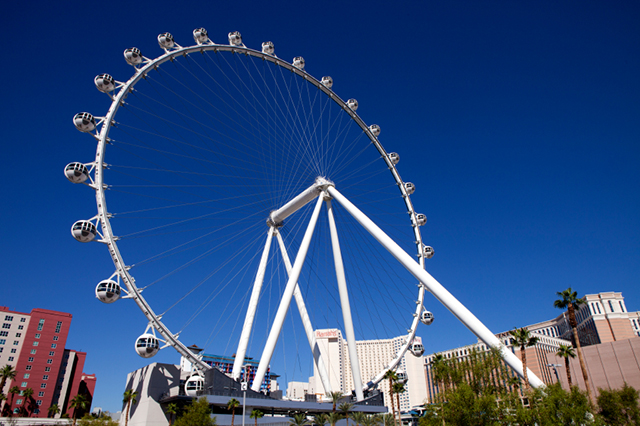 Photo Credit: © iStock/Aneese
Shark Reef at Mandalay Bay
Swimming is not unusual. That's true. But, while many places in the world give you the opportunity to swim with dolphins, at Shark Reef at Mandalay Bay you can swim with the sharks. How's that for an unusual, special experience? And don't think that you'll only find sharks here. No. the impressive public aquarium is home to over 2,000 animals from more than 100 different species. Tickets to visit the aquarium are $20 for adults, $18 for seniors 65+ and $14 for children 4-12. For the dive with the sharks experience you'll pay $650 (one diver) or $1,000 for two divers (must be booked together). You must be over 18 for this experience and dive certified.
Where will you head first?
As you can see, there is more to Las Vegas than meets the eye. So which off the beaten path experience will you choose to do first during your next trip to Las Vegas?
Main Image Photo Credit: © iStock/somchaij
About the Author: Violeta-Loredana Pascal is a public relations and marketing specialist who also loves to travel. She shares her travelling experiences and tips at http://travel.prwave.ro. You can also find her on Facebook (/TravelMomentsInTime), Twitter (@TravelMoments) or Instagram (@violeta.loredana).
Featured Vendor

Get Hertz Discounts
Subscribe to Our Blog!
Like Us On Facebook