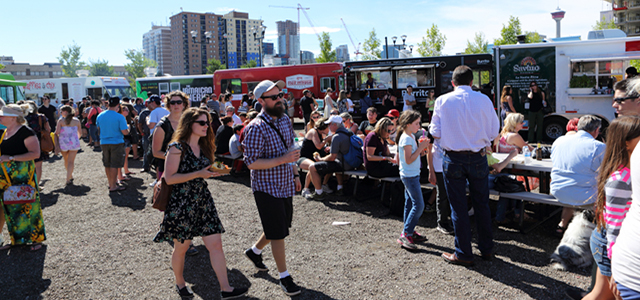 Burgers, Desserts and Waffles: Houston's 7 Hottest Food Trucks
Food trucks are everywhere, and often it's hard to track down your favorites. Luckily for Houston, there are plenty of popular food trucks taking over the city streets and no matter which one you may run into, you won't be disappointed. The food truck scene has swept the nation over the past few years and avid foodies have created an app (
Roaming Hunger
) to constantly know where their favorite trucks are parked. Eating food made in a mobile kitchen has never tasted so good. Check out some of Houston's hottest food trucks the next time you are in town.
Frosted Betty:
It's always time for dessert. Forget about the ice cream man with this treat-filled dessert truck. Homemade cupcakes, cookies and brownies are all the rage with this sweet truck, and faithful followers will drop everything once owner Nicole Mora's truck is spotted. Track the truck via their Twitter
@luvfrostedbetty
.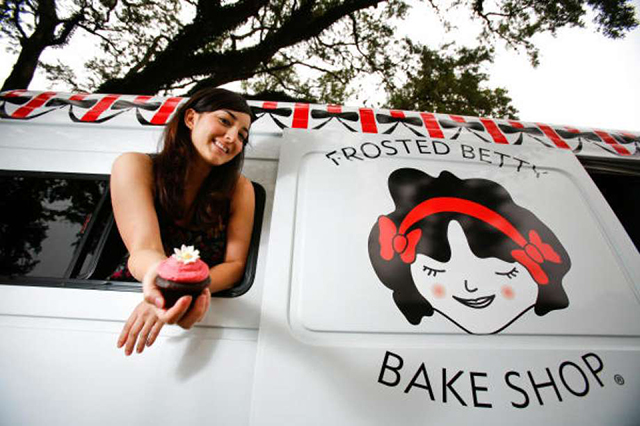 It's a Wrap:
Everything tastes healthier in a wrap, right? The Thai steak wrap is a favorite for locals, as are the deep-fried macaroni and cheese balls (which no matter how they are served, will never taste healthy). The truck is usually spotted at the City Hall Farmer's Market, but also hits the regular food truck circuit. The options range from healthy-ish to ethnic flares like the chicken tikka masala wrap. Follow them on Twitter at
@ItsAWrapTruck
.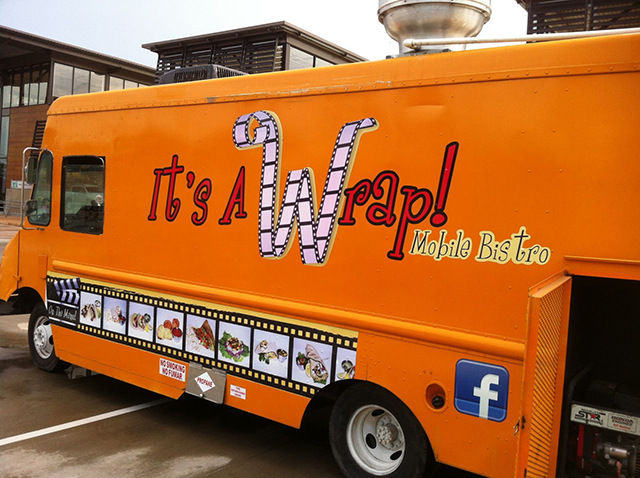 Melange Creperie:
Parisian-style crepes in Houston! Customers here have two options; mélange a deux or mélange a trois. Basically crepes with two or three ingredients, and with an always-changing menu based on the freshest ingredients, you will always find a variety of both sweet and savory options such as ham, egg and cheese. Find the town's best crepes at
@MelangeCreperie
.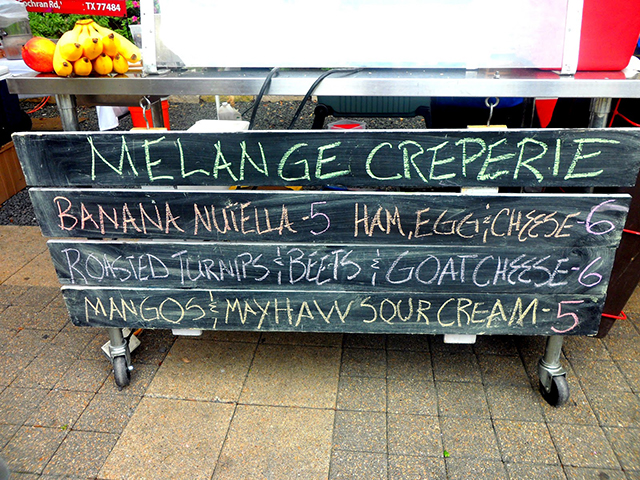 Happy Endings:
The name might mislead you but the juicy hot dogs and fresh buns will make you happy from the first bite. The focus here is on the American hot dog but the twist being in toppings with international flavors from kimchi to queso. Happy Endings is now infusing more Asian flavors into their worldly truck and has recently introduced Taco Baos! Find Happy Endings on Twitter at
@happyendingsHTX
.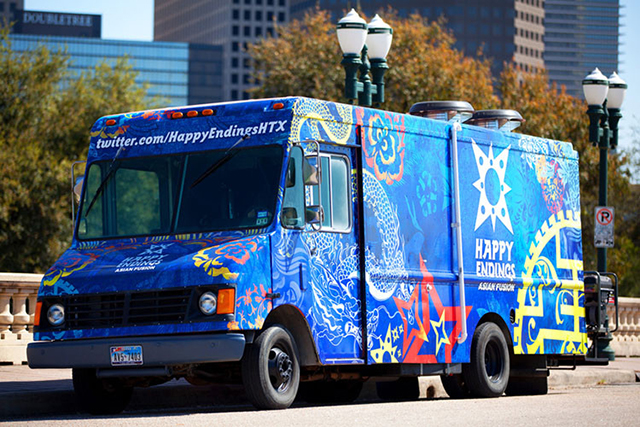 The Rice Box:
Quite possibly some of the best Asian food in town, the Rice Box does not disappoint. With dumplings that will blow your mind, and General Tso's chicken with a fried egg on top by request, The Rice Box is a unique find that will appeal to all of your senses. Try the Golden Doomba special and rotation of healthy and veggie dishes when you find them. Track them on Twitter at
@RiceBoxTruck
.
Bernie's Burger Bus:
This food truck is actually an old school bus, which goes with the theme of the food items. Everything is made from scratch using all natural Black Angus and each burger has a school-based personality, from "The Principal" with bread-and-butter pickles and garlic roasted tomatoes to "The Kindergartners" which is two mini-burgers with bleu cheese and Applewood smoked bacon. Satisfy your burger craving by finding the bus at
@BerniesBurgers
.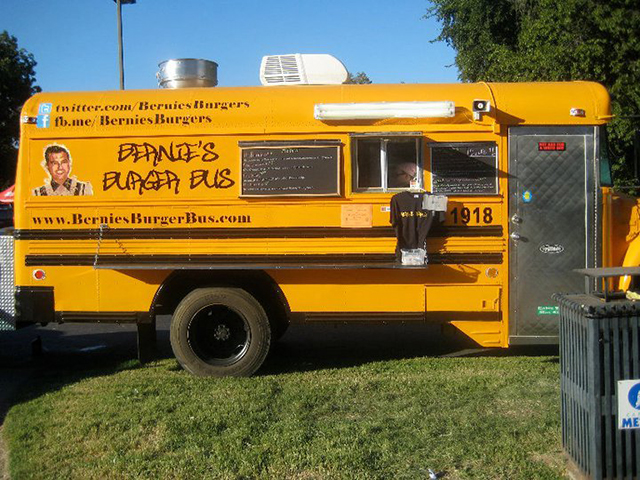 The Waffle Bus:
Waffles, all day, everyday. From savory smoked salmon waffles to sweet Nutella and banana waffles, The Waffle Bus turns a classic breakfast food into a gourmet dish that can and is enjoyed at any time of the day. Find the bus any time of day at
@TheWaffleBus
.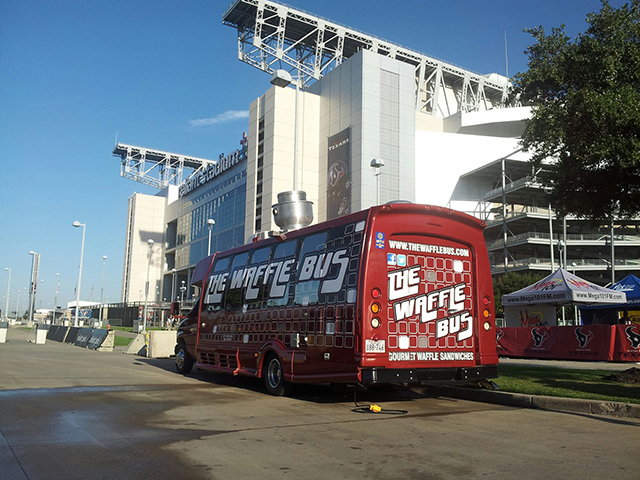 Main Image Photo Credit: © iStock/SCoutts
About the Author: David Duran is a Brooklyn-based luxury, hospitality, culinary, and overall freelance travel writer who contributes to such publications as Fodor's, Travel + Leisure, Destinations Weddings & Honeymoon, and Caribbean Travel + Life, among others. When not traveling 20-25 days a month for his work, he spends his free time planning more travel! To read some of his work, check out his online portfolio, and follow him on Instagram and Twitter at @mrdavidduran.
Featured Vendor

Get Hertz Discounts
Subscribe to Our Blog!
Like Us On Facebook