Foodies on the Road: Don't Miss These 10 Farmers Markets Across the U.S.
If you like your food fresh and green, rather than disguised in inexplicable lists of letters and numbers, farmer markets are your place to go. Friendly growers can tell you exactly where your food was originally farmed – and how it is best prepared. There's nothing quite like a good farmers market, with the infinite free samples only as an added bonus.
These days there's much more to farmers markets than a few rickety stalls. Now that "support your locals" is everyone's favorite phrase, you are as likely to see chef demos and pick up samples of yak cheese as you are to buy more typical produce (no offense, apples and potatoes). So grab your coolest tote bag and a stack of dollar bills: These are 10 of the best city-based farmers markets in the U.S.
1. Union Square Farmers Market: New York City
In the 1970s, New York City's Union Square was a seedy, crime-ridden area of Manhattan until a small farmers market took root and revitalized the area. The market has grown into one of the world's best, with more than 140 regional farmers, fishmongers, bakers and butchers catering to more than 60,000 shoppers on peak days.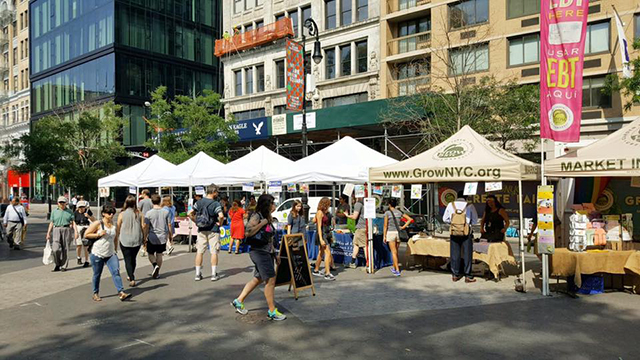 2. Santa Monica Farmers Market: Los Angeles
The best way to experience the Santa Monica Farmers Market? Ride your bike and leave it with the free bike valet, after which you pick up heirloom tomatoes, avocados and more. Then order up a bespoke omelet and if you wish you can even go for a pony ride. Or just save that last one for the slightly younger attendees.
3. Ferry Plaza Farmers Market: San Francisco
This is one of the nation's most well-known and admired markets, where you can truly witness the finest bounty of Northern California produce. You will see local chefs elbow-to-elbow with avid home cooks at the Saturday market — it is the busiest (and biggest) of the three days. There are also live cooking demos on Saturday and a variety of food vendors where you can enjoy brunch, lunch and snacks.
4. Green City Market: Chicago
If you are a farmers market fan, you probably despise the fact that every November most shops close up for the winter. But if Chicago is your hometown, you are in luck: The Green City Market caters to locals all year long. Plus, you can nosh on everything from carnitas tacos to maple candies. Just not all at the same time, perhaps.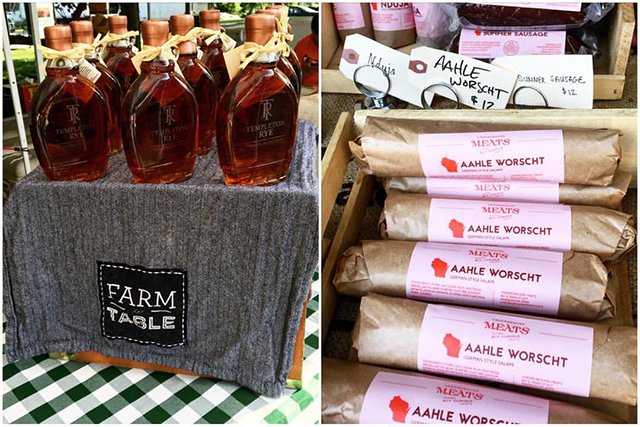 5. Lancaster Central Market: Lancaster, Pennsylvania
The United States' oldest, continuously operated farmers market stands in the heart of Amish country in Lancaster, Pennsylvania. The historic market has been in operation since the 1730s, and was granted permanent status by King George II in 1742. It remains popular today, and tourists flock here to purchase hand-crafted products and foods made by the local Amish community.
6. Portland Farmers Market: Portland
Is anyone really surprised that Portland, home to the organic-loving and food-truck flocking, has serious farmers markets to its name? Portland Farmers Market, with several locations spread out across the city, welcomes more than 200 vendors that will leave your stomach bursting. But who could be expected to resist handmade chocolate truffles? Or local sourdough? Or breakfast burritos? Portland, we are on our way.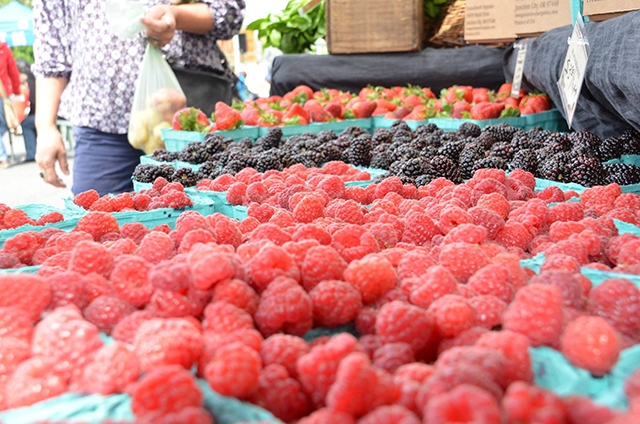 7. Urban Harvest Farmers Market: Houston
Ever dream of eating a piping hot croque monsieur outside on a Saturday morning while going shopping for emu eggs and listening to some live tunes? Lucky for you, Houston's Urban Harvest Farmers Market is the place where this dream can come true. It is one of the city's best and most bustling farmers markets.
8. The Copley Square Farmers Market: Boston
On Tuesdays and Fridays, Copley Square turns into a prism of rainbow-colored produce. It also becomes the place to go to for cookies the size of your face. Or make your every wish come true with apple cider doughnuts. Or arm-length pistachio tarts. We never said farmers markets were low calorie, did we?
9. Dupont Circle FRESHFARM Market: Washington, D.C.
After browsing the local produce at the Dupont Circle FRESHFARM Market (only sellers from the Chesapeake Bay watershed region are allowed), weekend browsers can take part in everything from flower arranging sessions to cooking classes. Wait and learn: you will be a perfect dinner party host in no time.
10. The Morningside Farmers Market: Atlanta
The Morningside Farmers Market is situated across from Alon's Bakery in the Virginia Highland neighborhood and has been there since the late 1980s. This farmers market began as a farmer cooperative and continues to only sell local, organic produce to market goers. Like clockwork, the market begins business every Saturday in the spring at 8 a.m. and shuts down around 11:30 a.m. Everything from organic soaps, herbs, flowers and pies can be found here.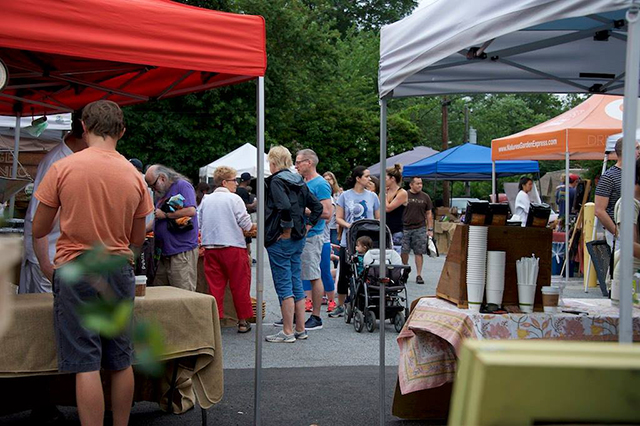 Main Image Photo Credit: © iStock/onnes
About the Author: Milou van Roon runs a Digital Media Agency called Explorista Media that is dedicated to making travel brands into online rockstars. She's hardly ever home in The Netherlands, and regularly abuses the European low cost flights under the excuse of 'blogging about it' on budget travel blog http://explorista.net. Be sure to follow her adventures on Instagram (@Explorista).
Featured Vendor

Get Hertz Discounts
Subscribe to Our Blog!
Like Us On Facebook